Why does my iPod Touch keep crashing (even after upgrading to iOS 15)? You may have faced this problem at one point or the other. You open an app you have downloaded but before you know it, it just crashes. There could be crashes on your iPod Touch just like program on the computer due to a variety of reasons, but the good thing is that it is less frequent.
But then, this makes it even more frustrating if it happens. Reasons for the iPod Touch crashes could be full memory on your device, third party apps and corrupted files. However, whatever the cause, there are ways to fix iPod Touch crashes.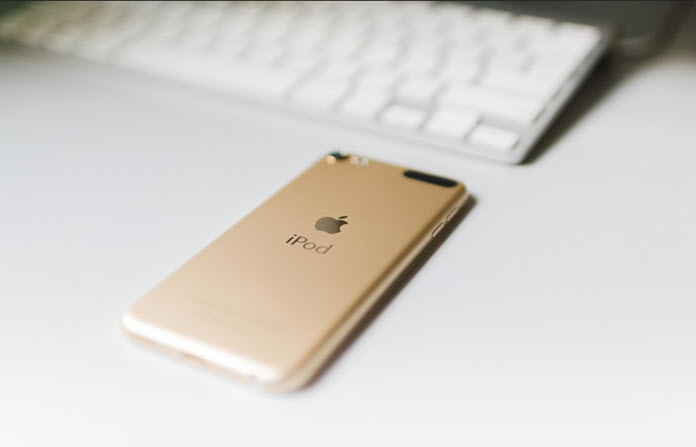 Part 1

What Should I Do When iPod touch Keeps Crashing

If your iPod Touch keeps crashing even in iOS 15 then it is important to learn how to reset it. Especially if it does not respond when the button is pressed. Follow the below steps to reset your iPod Touch.

Step 1: Turn the Hold switch to a locked position and then back again.

Step 2: Then hold the Menu and Play/pause buttons at the same time for a period of 8 seconds until the Apple logo is seen. You may have to repeat this step if it does not work at first.
---
Part 2

4 Tips to Avoid iPod touch Crashes (iOS 15 Supported)

iPod Touch crash can happen once in a while. However, there are a number of things that can be done to reduce the chances in which iPod Touch crash could occur even in the latest iOS 15. Below is a number of tips that can help avoid this scenario.
1

Regularly Check for App Updates iOS 15
This is one way that can help you avoid iPod Touch crashes especially when you have updated iPod touch to iOS 15. It simply involves updating apps whenever it is due. As soon as there is an update, you can choose to update all or one at a time. The app store has a way of alerting you on an update by displaying a red circle at the top area of the app store icon. You can also check on iTunes on your computer if you do not keep app store on your iPod Touch.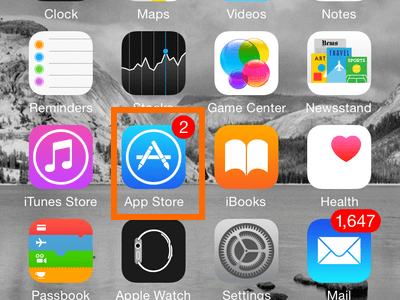 2

Delete and Reinstall Corrupted Data
When you notice corrupted data, it is important to delete and reinstall it immediately. This will go a long way in fixing any iPod Touch crash or any chance of iPod Touch crash even before it happens. It will also delete the local data or other associated contents. However, note that it comes with an element of risk but if it is convenient to take the risk, go through the required process and delete the data.
3

Reclaim Hude Free Space on iPod touch (iOS 15 Supported)
Remember that one of the reasons for iPod Touch crashes is there are no spaces on your device. Freeing up more storage on your iPod Touch will help reduce the chance of crash. One way iMyFone Umate cleaner Windows /iMyFone Umate cleaner Mac will help is to clean up your iPod Touch and free up more spaces. Its ability to clean crash logs and corrupted files also does good to avoid iPod touch crashes.
iMyFone Umate is regarded as the world's No. 1 iPod Touch cleaner to free up space for iPhone, iPad and iPod Touch and is compatible with iOS 15 and iPhone 12. It is easy to use that it utilizes just one click to clean massive space for your iPod Touch. Other amazing features of the iMyFone Umate are shown below.
Clear 30+ junk files, including cookies, crashes, logs, etc. for free.
Clean invisible temporary files left by some apps.
Compress photos without losing visible quality but save 75% space.
Delete massive photos while backing up first.
Delete large files in quantity, videos over 5 MB are inclusive.
Remove unwanted apps by one click.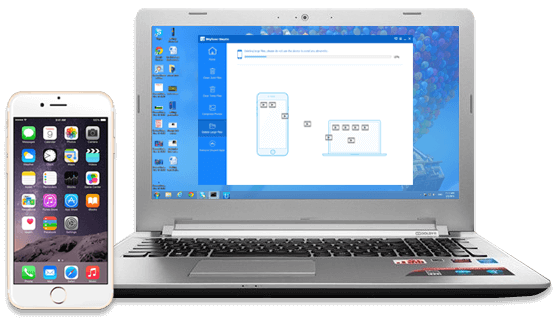 How to Use iMyFone Umate for More Storage
Step 1: Install iMyFone Umate in your PC or laptop, once installed, connect your iPod Touch to your PC or laptop.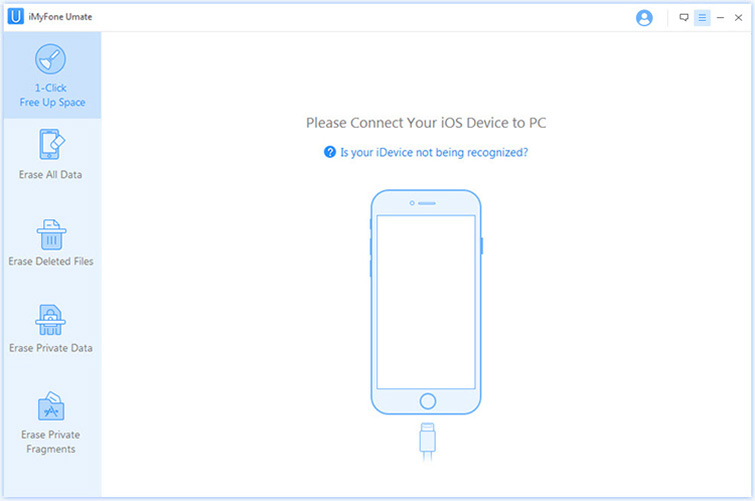 Step 2: Now, open the software and click on the Scan button. When the scan finishes, it shows details about how much storage on your iPod Touch can be released.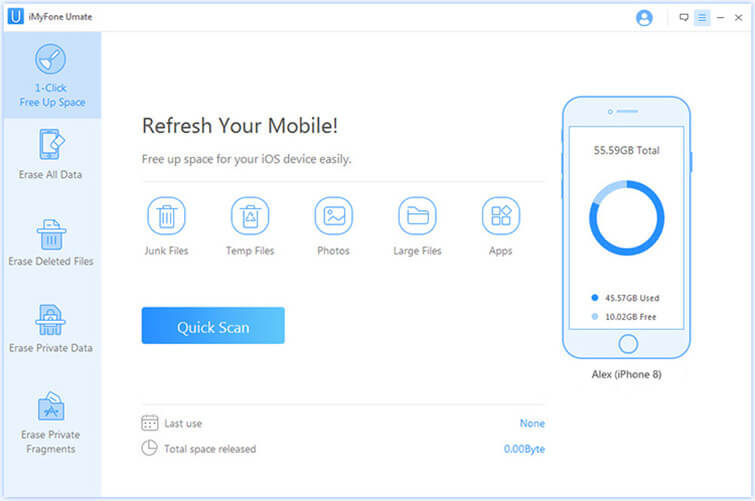 Step 3: Click on the Clean button of the specific item which you want to clear.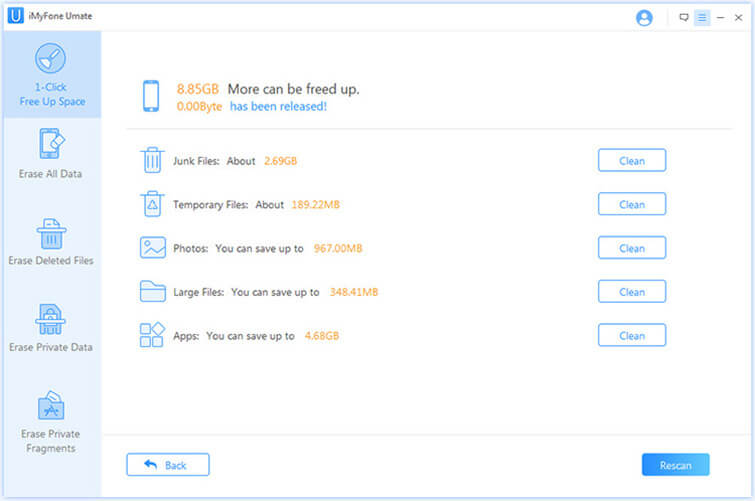 4

Turn Off Apps Running in the Background
There is no need for apps running in the background when they are not needed. This is because allowing them to run will likely chew up the CPU memory and battery life.
You will see all the running apps in a list when you double click the Home button. To clear up running apps you don't need to use at the moment, you can just press on the window of the app and slide it up.