One of the most widespread social media platforms in the world today is Instagram. All thanks to Instagram socializing becomes seamless and easier.
Like a lot of people who use Instagram often to find new posts, pictures, and updates and some who are social media enthusiast, it is obvious to say that Instagram has a great influence in this modern era.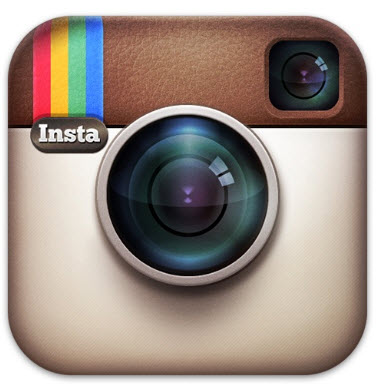 In recent times, there have been irregular annoying anomaly exhibited by this App, mostly experienced by iOS users. For iPhone users, you might experience these glitches at some point like when launching the app or when trying to upload contents, this can be so frustrating. The cause of the problem can either come from the app or the Apple device itself.
In this article, you will be exposed to proven solutions that can be served as a fix to Instagram malfunction.
Why Does My Instagram Keep Crashing?
The reason why Instagram keeps crashing varies from devices and this problem can be as a result of low storage space, bugs, software update, and server issues.
One way to clearly identify if the problem is not peculiar to you is to run the app on a friend's phone and see the outcome. If it a similar problem then it from the software's end or the app is broken, but if it is working perfectly on others' phone then the issue is from your device.
Do not fret, be rest assured that there are many people in the same situation you in right now.
7 Solutions to Fix Instagram Keeps Crashing
By now you can identify where the crashing problem is from, whether it is coming from your device or from Instagram's end.
Although there are numerous ways to stop Instagram from crashing. Thankfully seven of these methods have been tested and proven in helping the situation. kindly follow and learn.
Solution 1. Update Instagram to Latest
One of the methods to use in tackling this glitch is to simply update the app to its recent version. This new update can enhance the performance, making the Instagram well optimized and fix bugs contained in the previous version. From now you can set your iPhone to automatically update Apps.
Step 1: On the home screen click on the "App Store".
Step 2: At the bottom right in the "App Store" tap the "Update".
Step 3: Locate the Instagram App amidst other apps to be updated and click the update button. 
Step 4: You can update all the Apps by tapping the option "update all" if other Apps needs updates.
Step 5: When the update is completed then reboot your iPhone and run the Instagram App.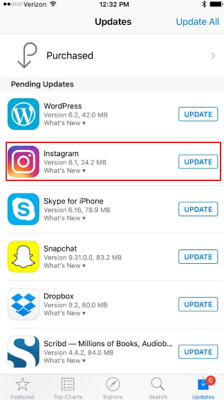 Solution 2. Uninstall and Reinstall Instagram from iPhone
Uninstalling Instagram will help remove data and cache (temporary files) present on the app. Follow the steps below to achieve this process.
Step 1: On the home screen tap and hold the Instagram icon for few seconds.
Step 2: This will cause the App icon to shake, and the "X" sign will appear on top of the App icon, press it to delete.
Step 3: To reinstall the app, move over to the app store also on the home screen. 
Step 4: Use the search field to search for Instagram. Click the "Get" button to download.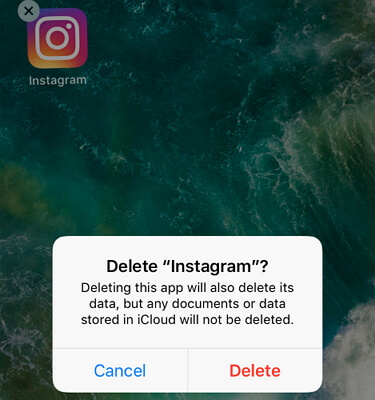 Solution 3. Restart iPhone
This is the most straightforward troubleshooting technique, but it is also effective in fixing most malfunctions you are facing.
Rebooting iPhone is more than just turning it off and on immediately. What you have to do is to hit the power button and restart it.
After the rebooting completes, open Instagram to see if it would crash or show any sign of an anomaly.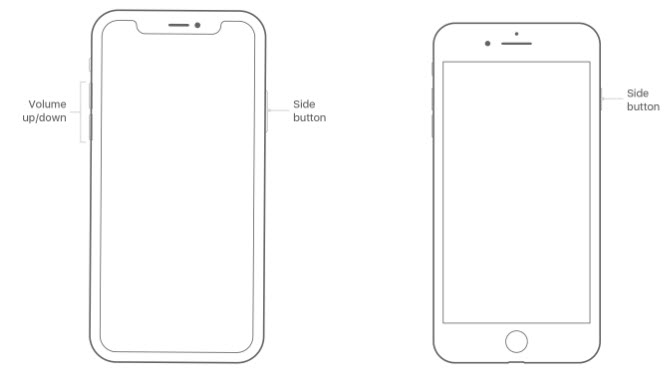 Solution 4: Update iOS to the Latest
It is preferable to update your iPhone to the latest. New updates comes with improved features which will fix compatibility issues of some app, fixes bugs and increase performance.
Step 1: Go over to settings and click "General".
Step 2: Locate "check for updates" and tap, if there is a new update it will be seen on the screen.
Step 3: Press "download and install".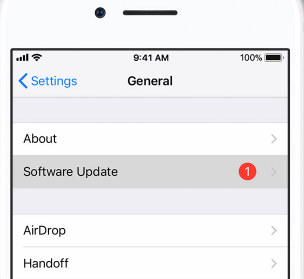 Solution 5. Spare Some Storage
If the problem still persists after the steps above have been carried out, it may be a sign to look deeper at the phone storage system.
When iPhone is running short of space, most times app's performance becomes distorted and abnormal behavior begins to transpire.
Solution 6. Fix Instagram Keeps Crashing with No Data Loss
There is a software that fixes various iOS malfunctions which is called iMyFone Fixppo- designed to help tackle problems like Instagram crashing. The standard mode fixes bugs on iOS apps without data loss and the step are listed below.
Step 1.Install iMyFone Fixppo on your computer, three main option will be displayed on the screen, click on the standard mode. After the standard mode is selected, then connect your iPhone to your computer. Click on the "Next" button.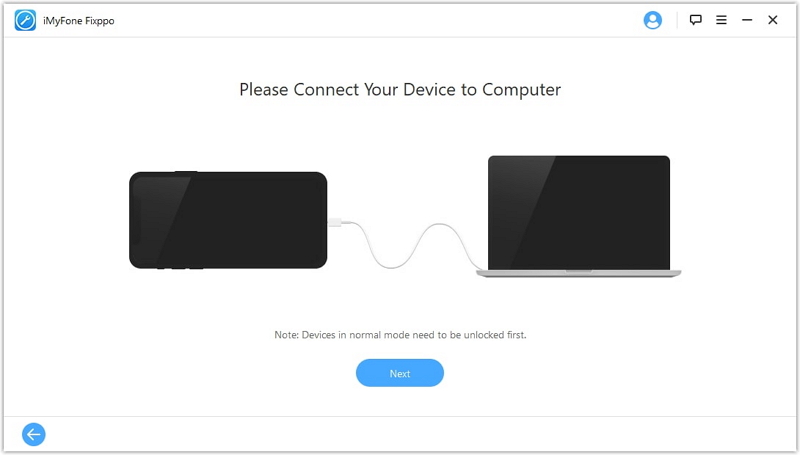 Step 2.You need download the firmware to solve your iPhone issues. Different versions of firmware are available, so the one that matches the model of your device will be downloaded automatically.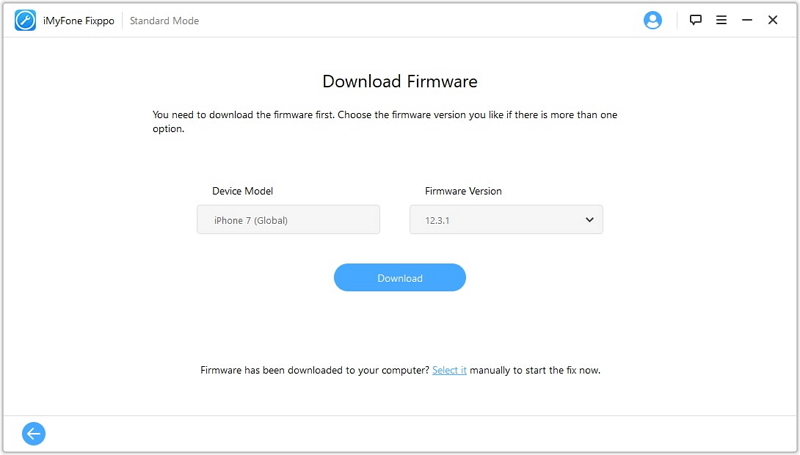 Step 3.Once everything is set, you can hit the start button to begin fixing. During the process of fixing do not unplug your phone.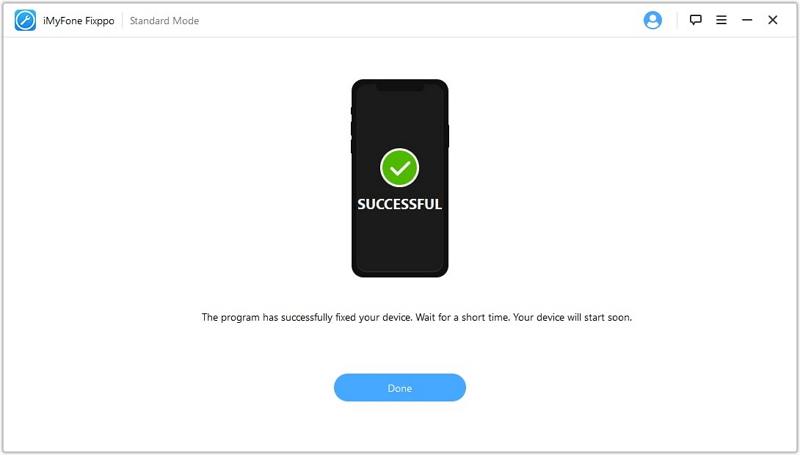 Most users have trusted this program and here is one of their feedback.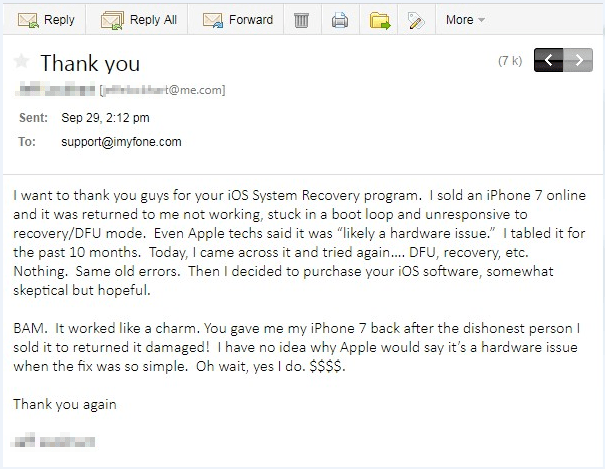 Solution 7. Contact Apple Support
To get further aid, you can reach out to the Apple support team to check whether there is something wrong with the device hardware. You will get a valuable reply from Apple support in the situation and how the problem can be fixed.
Tip: Recover Lost Data from iPhone while Fixing
If you have noticed that some of your data are lost after fixing this issue, you must need a professional program like iMyFone D-Back which specializes in the recovery of lost files irrespective of how they are lost on iOS devices.
Step 1: Launch after downloading iMyFone D-Back software then click the "Start" button right after selecting "Smart Recovery" option.
Step 2: Indicate the condition on how you lost your file for successive scan and recapturing.
Step 3: Scanning will be carried by the software and immediately recover lost data from iOS device or iCloud/iTunes backup.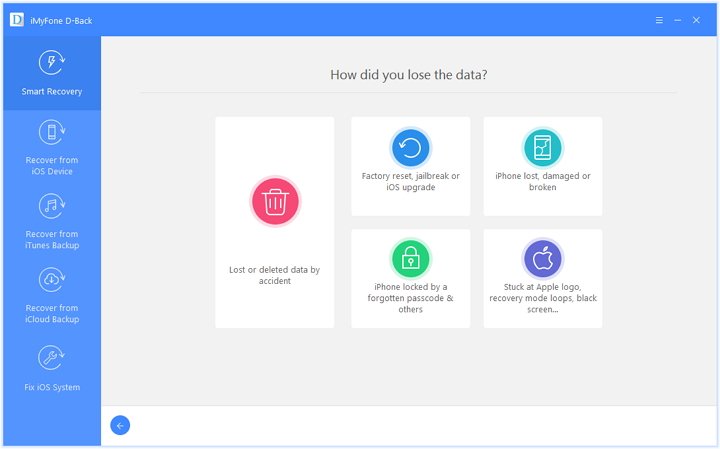 Conclusion
This post has covered proven solutions that can tackle glitches with any iOS app. With all the possible solutions and steps listed above, you can decide which one will be the best for you. Kindly drop your comments below.