Unlike other email services, configuring Comcast email on your iPhone is not very easy. There are a lot of steps to go through and as such, it is very easy to skip a step. This can cause the Comcast emails to stop working on the iPhone, leaving you wondering what could have gone wrong.
Of course, like one of our users who contacted us with a Comcast email problem, you could have set up everything correctly, only for Comcast email to work for a while before failing. While there are very many reasons why Comcast may not be working on your iPhone.
The iPhone may not be connected to the internet or the connection may not be stable enough.
The device could also lack adequate storage space for Comcast emails to work.
If the server settings for Comcast emails are not properly configured, Comcast emails may fail to work.
You may be signed in to Comcast using the wrong username and password combination.
The iPhone may not be running the latest version of iOS.
Third-party apps on your iPhone may be preventing Comcast from working properly.
There is something wrong with the iOS system.
Regardless of the situation, you find yourself in, here we will try to provide you with various solutions to fix Comcast email not working on iPhone.
Part 1. Make Sure You Have Added Comcast Email
Since Comcast can fail to work when the service is added incorrectly, we thought we'd begin by showing you the right way to add Comcast email to your iPhone. Simply follow these simple steps:
Step 1: Open the Mail app on your iPhone and then tap on "Other".
Step 2: Type in the details requested and then tap "Next" to continue. Ensure that the username and password are correct.
Step 3: If the details are correct, the Comcast email will be configured and you can continue to use it.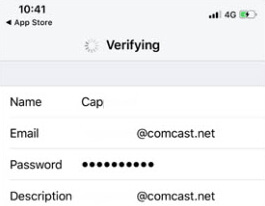 Part 2. 6 Ways to Fix Comcast Email Not Working on iPhone
If you are certain that you have set up Comcast email properly, but you are still experiencing problems, try the following solutions.
Method 1. Check iOS Mail Fetch and Notification Settings
This will apply if your device is not showing you Comcast emails. To adjust these settings, follow these simple steps.
Step 1: Open the Settings and then tap "Passwords & Accounts".
Step 2: Tap "Fetch New Data" and then choose a setting such as Automatically, Manually or a schedule you would like Mail to fetch data.
Note: The default setting for all devices running iOS 11 and later is "automatically".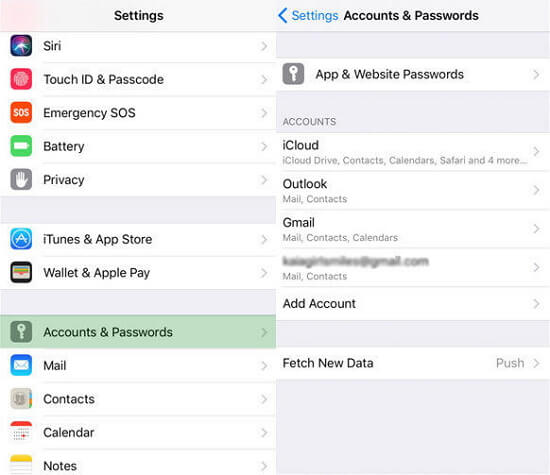 Method 2. Remove and Set Your Comcast Email Account up Again
You could also try to remove the Comcast email account and then set it up again. Here's how to do it.
Step 1: Begin by signing in to your Comcast email on your computer to make sure that all your emails are there.
Step 2: Now on your device, go to Settings > Passwords & Accounts and tap on the Comcast email account.
Step 3: Tap "Delete" to remove it and then wait a few minutes before adding it again.
Method 3. Fix Comcast Email Not Working on iPhone without Data Loss
Email features can function abnormally if the iOS system itself is malfunctioning. Yet, there is no setting on the device that you can use to repair the system itself. In this case, we recommend using iMyFone Fixppo. This tool's main purpose is to go into the iOS system on your device and fix all system errors. To accomplish this task, Fixppo has specialized features that include the following.
It is useful in fixing all kinds of iOS system-related problems with a 100% success rate.
It is the ideal solution when you want to fix system issues without data loss.
It is very easy to use. As you shall see, a few simple steps repair the device in just a few minutes.
A lot of media sites have trusted and recommended this tool.

Download and install Fixppo on to your computer and then follow these simple steps to fix the Comcast email not working problem:
Step 1: Open Fixppo and select the "Standard Mode" from the options on the main window. Connect the iPhone to the computer and click "Next". You may need to unlock the device to allow the program to detect it.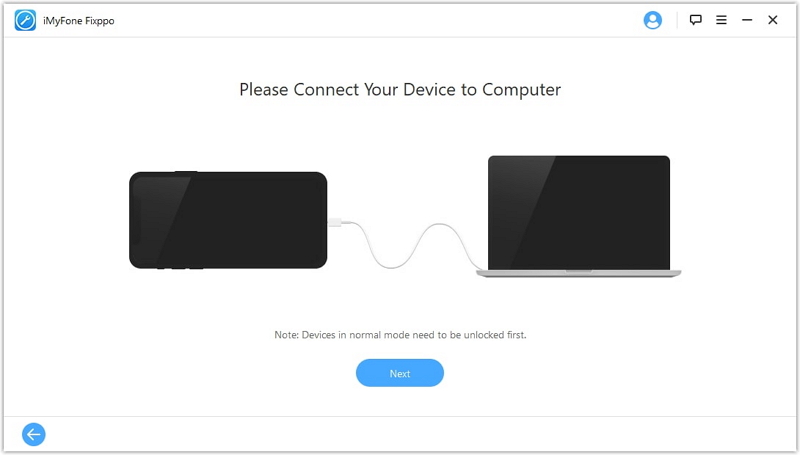 If the device is not immediately recognized, you need to follow the on-screen instructions to put the device in DFU/Recovery mode.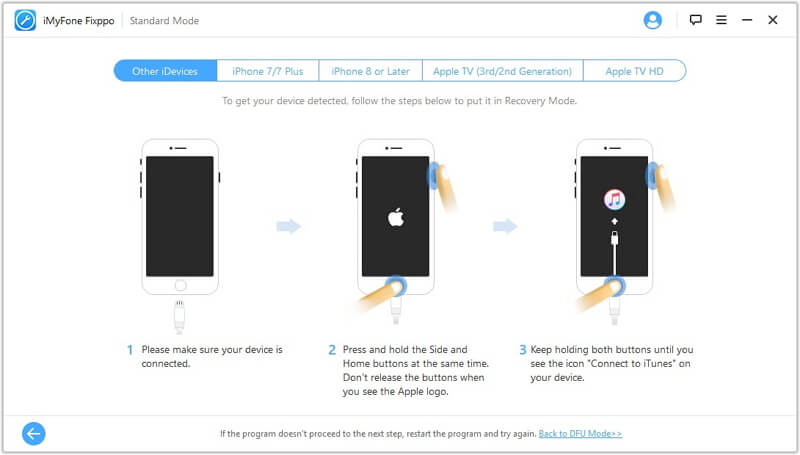 Step 2: Once the device is in recovery mode, click on "Download" to download the firmware.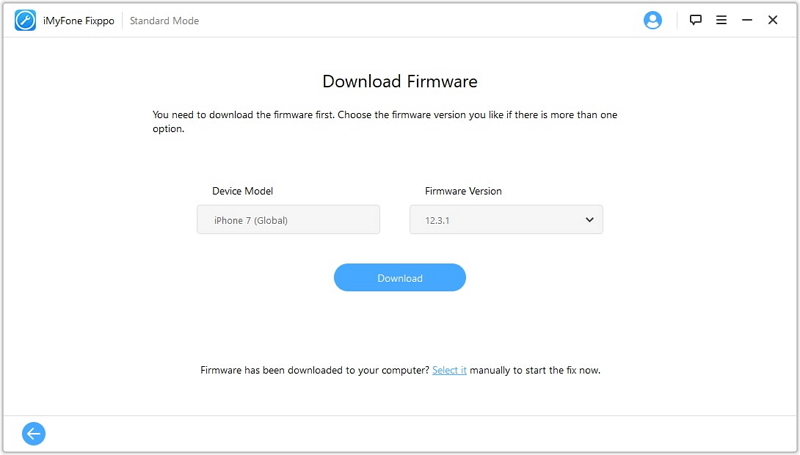 Step 3: When the firmware download is complete, click "Start" to begin the repair process and keep the device connected until the process is complete.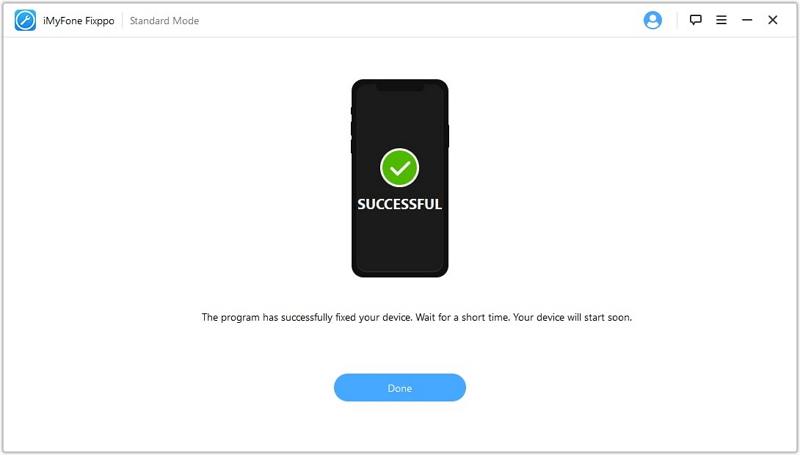 Use one of the links on this page to download the free trial version of Fixppo and give it a try. Here is one of the users' feedback for you to have a check.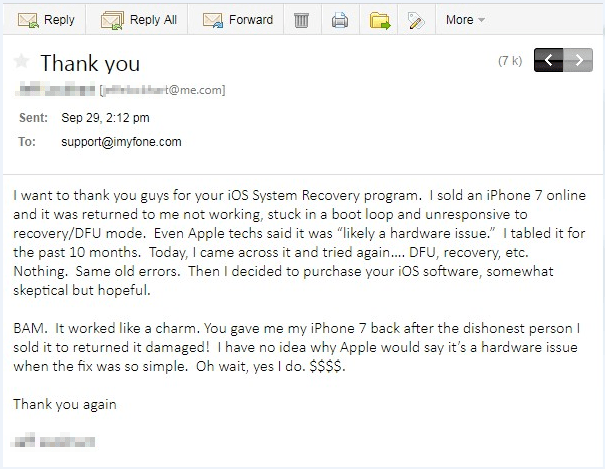 Method 4. Force Restart Your iPhone
A force restart can also work to fix this problem although it may not work every time. Here's how to force restart the device.
For iPhone 8 or later - press and quickly release the volume up button and the press and quickly release the volume down button. Now press and hold the Power (side) button until you see the Apple logo.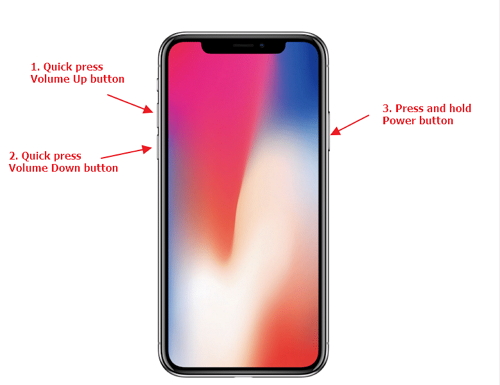 For iPhone 7 and 7 Plus - press and hold the Power and Volume down buttons until the Apple logo. appears on the screen.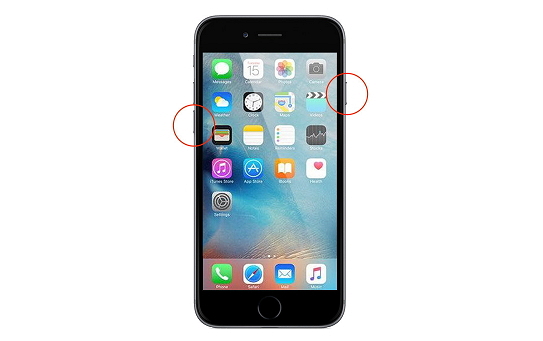 For iPhone 6 and earlier - press and hold the home and power button until you see the Apple logo.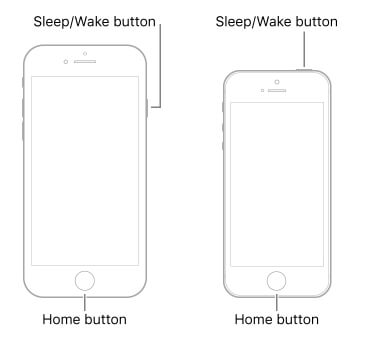 Method 5. Reset All Settings
Resetting all the settings on your device is one of the easiest ways to remove any conflicting settings affecting Comcast emails.
To reset all settings go to Settings > General > Reset > Reset All Settings and when the device restarts, check if the problem has been resolved.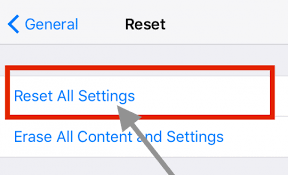 Method 6. Update iOS to the Latest Version
An iOS update will also come with bug fixes that can repair the device and get it working normally again. So if there is an update available, it may be worth a try.
To update the device, go to Settings > General > Software Update and then tap "Download and Install".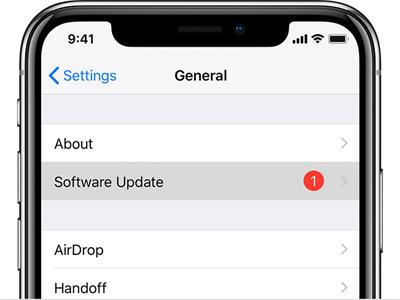 Conclusion
Email issues like this one are common and that is why we are certain the solutions outlined above will work. Select the one you trust and follow the steps carefully. As always we love to hear from our users. If you have a question or comments, let us know in the comments section.