Skype is a very popular communication app. It is widely used by numerous businesses and individuals across the world. It allows users to connect to other people through chats and video calls. But even this advanced app on iPhone has some flaws that make it difficult to use it seamlessly.
The users have encountered random crashes, connection errors and sound issues. This is annoying for the users and thus they start searching for solutions to this problem. Fixing Skype not working on iPhone issue may be difficult if you are not tech-savvy.
So, after consulting our tech experts, we have brought the top ways to fix this issue. You can refer to the methods given in this guide and start using the Skype app properly again.
Why Skype Cannot Work on iPhone?
Skype app is very simple to use. You just need to install the app, create an account and start communicating with your friends. But it can be annoying for the users when it doesn't work as expected. The reason for this problem can range from hardware issues to network and software problems. 
If you are not able to hear the other person's voice, the issue could be with the audio settings.
You may have forgotten your password and thus you are unable to log in.
The iPhone internet connection may be weak, which is not allowing you to connect Skype.
Another reason for Skype not working on iPhone problem can be that the headphones or microphone on your device are not working.
Some unknown software errors.
Regardless of the reason for this error, these 8 ways will help you fix this error within a few minutes.
Way 1. Fix Skype Not Working on iPhone without Data Loss 
As iPhone data is very important, you need to make sure that you don't lose it while fixing this problem. Use reliable and secure software like iMyFone Fixppo for fixing this issue. It supports all the iPhone models and can fix various iOS issues than you can imagine. Many professional websites has already trusted it. 

To solve basic iOS issues, you can use the standard mode of Fixppo.
Step 1.Launch iMyFone Fixppo and select Standard mode. Connect your iPhone to the computer and click Next. The instructions will be clearly given on the screen to put the device in DFU or Recovery mode.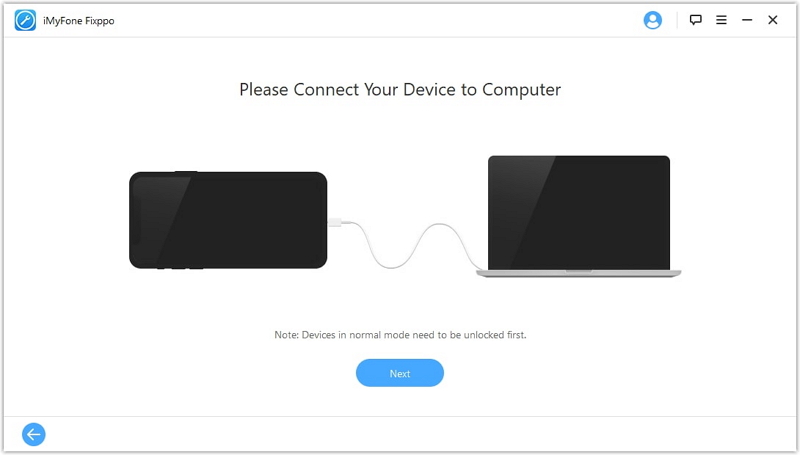 Step 2.When the device enters the DFU or Recovery mode, all the firmware versions will be displayed. Select the proper one and click Download.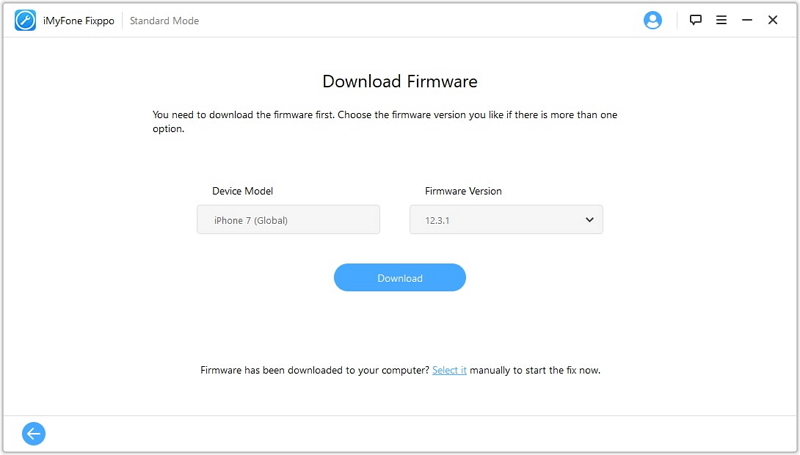 Step 3.After the software is extracted, the device and firmware information will be displayed. Check it and click Start. The fixing process will start. During the fixing process, make sure that you don't use the device or unplug it, else it can get bricked.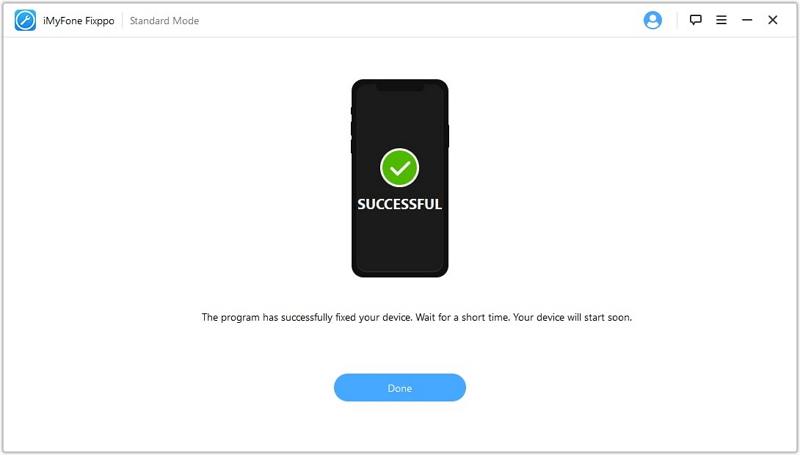 Way 2. Restart Your iPhone Devices
Many users have said that restarting the iPhone has solved their problem. You can also restart your iPhone and check if the issue gets solved.
Step 1: For iPhone X and later models, press and hold the Power button and one Volume button until the slider appears. For iPhone 8 and earlier models, press and hold the Power button until the slider appears. 
Step 2: Now drag the slider to turn off the iPhone. After a few seconds, turn on the device.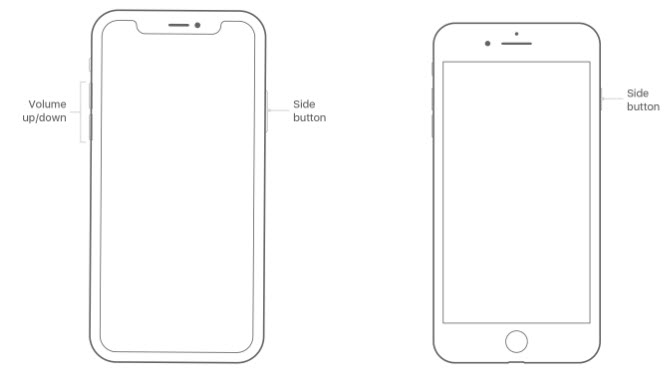 Way 3. Force Close Skype App
Force closing and starting the Skype app can also fix some minor software glitches in the app. So just have a try.
Step 1: Swipe up from the bottom and pause in the middle of the Home screen to open app preview screen. For iPhone with Home button, double press the Home button. 
Step 2: Now find the Skype app and swipe up on that app for closing it.
Way 4. Reinstall Skype App
Another simple way to fix this issue is deleting and re-installing the Skype app on your iPhone.
Step 1: Press and hold the Skype app icon on the Home page.
Step 2: Tap on (x) on the top right of the icon to delete the app.
Step 3: Go to App Store and install the Skype app again.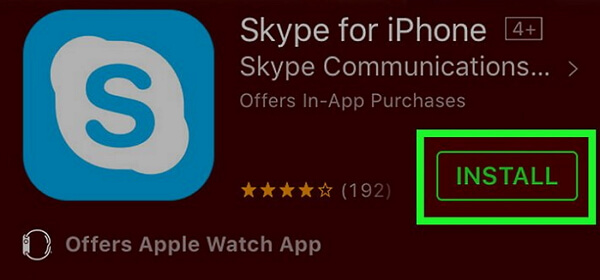 Way 5. Reset All Settings
You may have changed some iPhone settings accidentally. Check if resetting all the settings can do the trick in solving this error.
Step 1: Navigate to Settings -> General -> Reset.
Step 2: Tap on Reset All Settings. You may need give the passcode to confirm.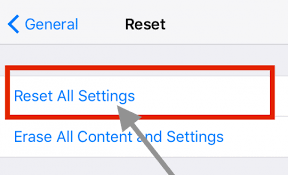 Way 6. Update All Apps on iPhone
Updating all the apps is very important to use them properly on your iPhone. Follow the steps to update all the apps at once from the App Store.
Step 1: Open App Store and tap on Updates at the bottom.
Step 2: To update all the apps at once, tap on Update All at the top right of your screen.
Step 3: All the apps including Skype will be updated within a few minutes depending on your network connection speed.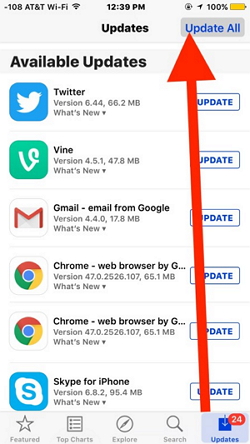 Way 7. Upgrade iPhone to the Latest Version
The older iOS versions will be having minor software glitches and bugs, which are fixed in the newer versions. Upgrade your device to see if the problem gets fixed.
Step 1: Navigate to Settings -> About -> Software Update.
Step 2: The iPhone will start checking for new iOS updates.
Step 3: If it shows an update is available, tap on Download and install to upgrade your device.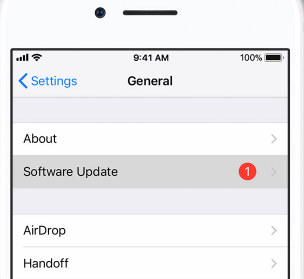 Way 8. Erase All Content & Settings
If none of the above methods worked, you have to factory reset your iPhone. But this method will erase all your data, so you should choose this one accordingly.
Step 1: Navigate to Settings -> General -> Reset.
Step 2: Tap on Erase All Content & Settings.
Step 3: Upload the content to iCloud and continue.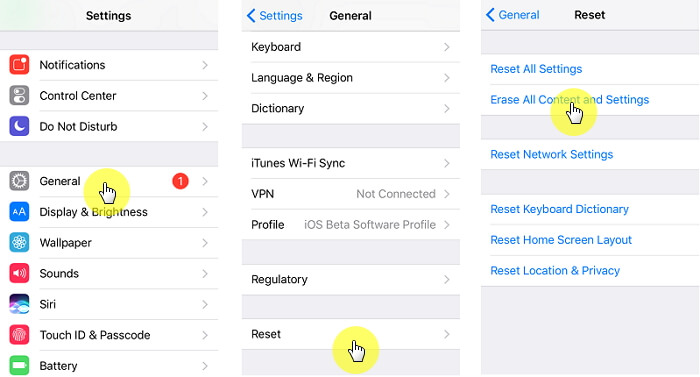 Tip. What to Do If Losing Data after Fixing 
You may be happy that you have fixed this issue using the above methods successfully. But you discover that you lost the iPhone data after fixing then. Don't panic, you can easily recover the lost data of your iPhone.  
You can fully restore the data using the official iTunes or iCloud. But once you restore the backup, the current data will be replaced then.
If you don't want to lose the current data or you don't have any iCloud or iTunes backup, you can use iMyFone D-Back. You don't have to restore the entire data, instead, you can select the files you need to save.
iMyFone D-Back is a professional data recovery tool which is compatible with all the iOS versions like newer iOS 13/12 and can recover the data of all the iPhone models. You can recover more than 18 file types of your iPhone.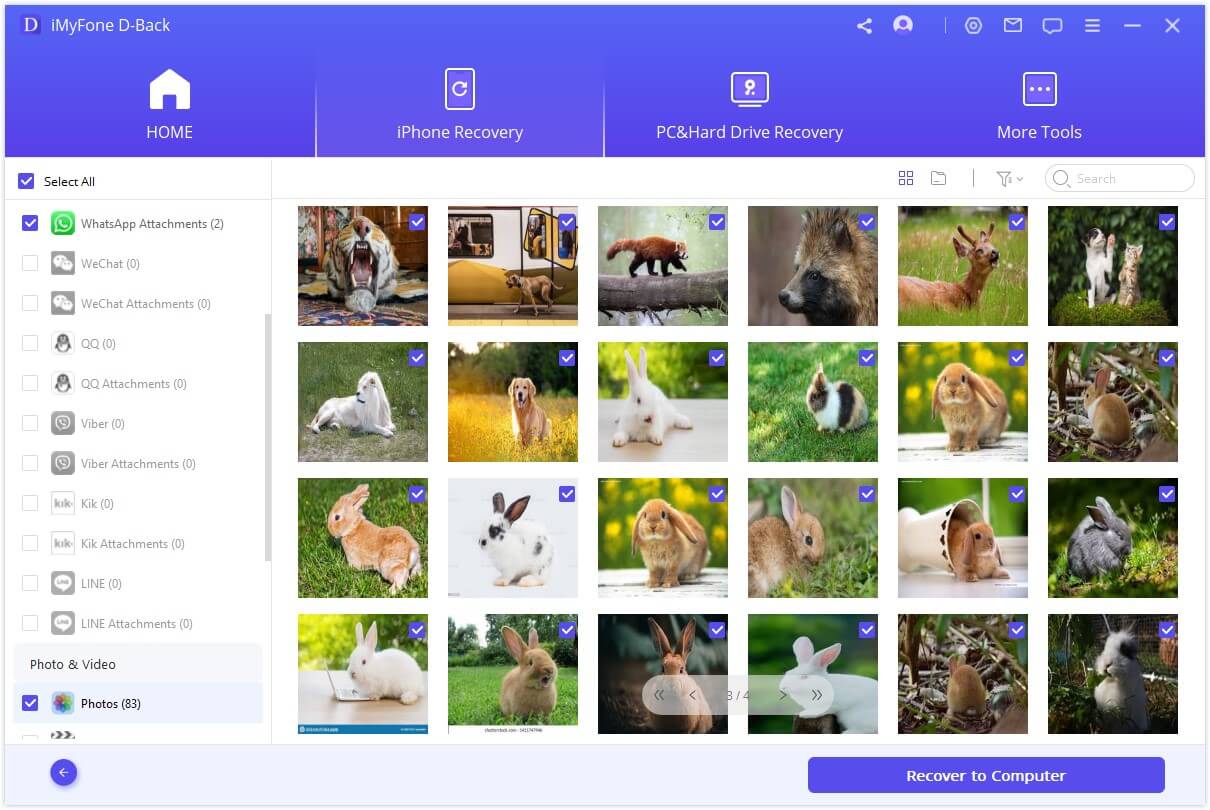 Conclusion
Skype is an important tool for various iPhone users. So it is important to fix any issue that arises suddenly on the device. We have given the best ways for fixing Skype not working on iPhone issue. View all the methods carefully and go step-by-step to solve this issue. You can use iMyFone Fixppo tool and fix this issue if you don't want to use complex methods. Let us know in the comment section below which method works for you. You can also ask any other query related to this issue.