Question: Can you recommend a good anonymous texting app I can use to play pranks?
If you want to send an anonymous text to your friends or family, there are several websites and apps that offer this service. You can use them to play pranks or leave messages you don't want traced back to you. Be sure that you are not sending harmful or threatening messages because even though the messages are anonymous, the IP address of the device being used an still be traced.
Here are the top 6 anonymous text Apps:
1. TextSpy
One of the most recommended apps is TextSpy. It has a 9.9 rating score. It provides you with free anonymous numbers you can use to send your messages. The app doesn't require any personal information, all you have to do is download and start texting. You can also receive messages from people using this app, which makes it one of the best options out there. It is compatible with all iOS devices. Most users report that they find the app very user friendly and mostly use it when putting out Craigslist ads.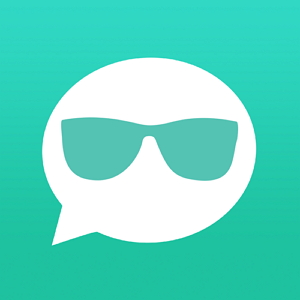 2. Smiley Private Texting
Followed closely is Smiley Private Texting. It comes with a 9.4 rating score and also has the benefit of letting users receive messages on the app. The only limitation to this app is that it provides US and Canadian numbers only. Beyond that, it is a great app for sending messaged anonymously. It protects your privacy by generating a real number for free which you can use to do whatever you want. The entire service is free.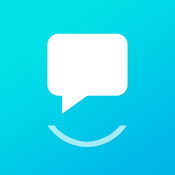 3. Gliph
Another good anonymous message app is the Gliph app which really, goes beyond anonymous texting. You can also use it to buy and sell items of your choice. It is compatible with iPhones, desktops and other smart phones. It's more of an online platform for tech people who love it enough to give a 9.7 rating score. Everyone is anonymous, numbers are protected and you can trade with bitcoin. You can also create group chats with other anonymous people. The app is free to use with no hidden costs.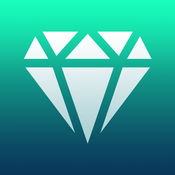 4. Pinstant
Pinstant is an anonymous app that helps you do way more than text. You can post stories, videos, pictures, all anonymously. It is basically a social media app for people who want to use social media but still stay anonymous. You can also share the content posted on you Pinstant on your other social media pages. It has a 9.9 rating score along with many satisfied users.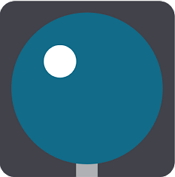 5. Spoof Text
Another good texting option is the Spoof Text app. It has an 8.2 rating score and many people enjoy using it. However, with this app, the sender's real number will also be included at the end of the message. Some users have also complained that there are a lot of in app purchases and without them, the app is basically useless. You will have to purchase the coins you will use to generate codes to send messages. If you don't mind having your real number at the end of the message and can pay a little extra for the service, you can choose to go with this app.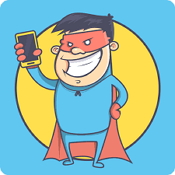 6. Funbers
Finally, the Funbers app (with a 7.5 rating score) allows you to use real , anonymous numbers to send text messages and call anywhere in the world. International calls are offered at a low, convenient rate. This app comes in highly recommended if you need another number for your business, which you can also use to make calls.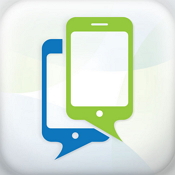 A Tip
If you want to back up these messages on your iPhone for future reference, you can do that using the iMyFone D-Port . You can use this program to export text files from your phone and save them on your PC. Purchase and download the program from the official website.
Note
The program also support to export other datas types like notes,
contacts
and so on.
Here are the steps on how to use the program:
1. Launch the software on your computer and connect your phone using a USB cable. Click on the Export From iOS tab and click Start. Select the data types you want to export and click Next.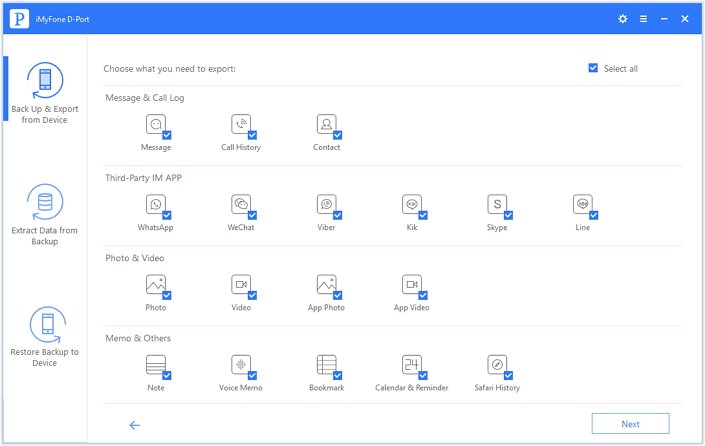 2. Click Scan and after a few seconds of scanning, you will be shown the files on your iPhone.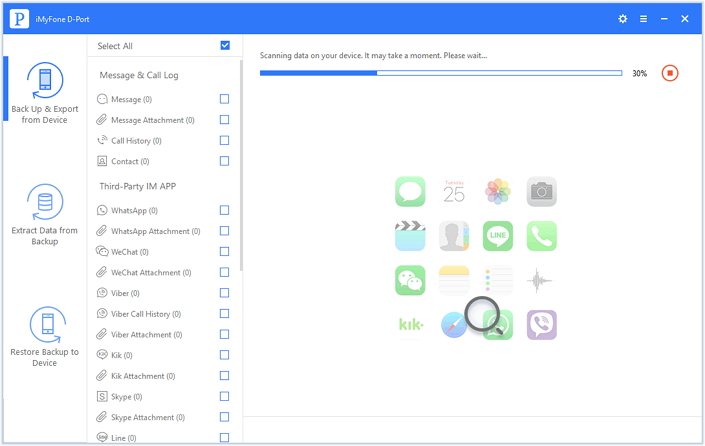 3. Choose the files you want to export and click Export. A popup window help you create a file for the data, do that then click Export.