How to Remove TikTok Watermark Using Telegram in 2023
Category: Videos Maker
3 mins read
TikTok is one of the most renowned platforms for entertainment. You often want to download those videos and repost them on your account. But, the TikTok watermark makes a hassle in this. So, we have the following discussion about how to remove TikTok watermark using Telegram.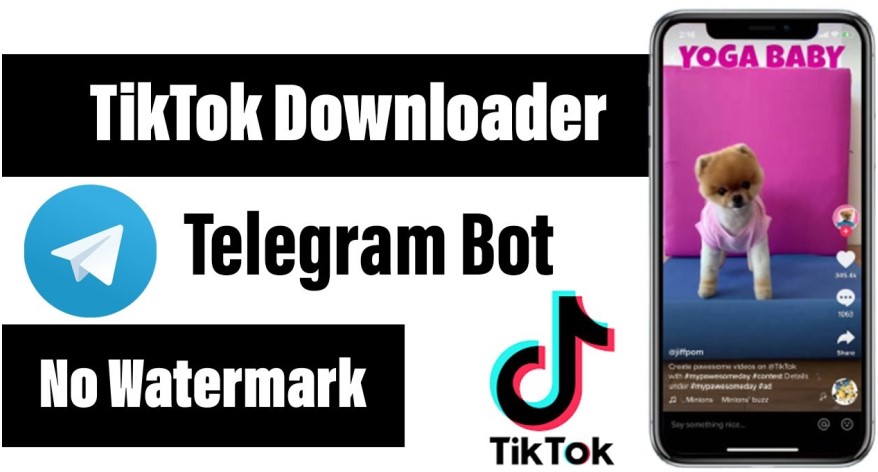 But, since we understand Telegram might not always be the go-to option for everyone, we have included another incredible tool, the iMyFone TopClipper that also helps download the TikTok videos without watermark. So, let us begin the discussion without any more delay.
Let's remove TikTok Watermark using iMyFone TopClipper, a better option than Telegram.
Part 1. Remove TikTok Watermark Using Telegram
TikTok videos are undoubtedly entertaining as well as fascinating. Some of them are even informative. So, you might want to download the videos and rewatch them whenever you want. Or, you might want to repost it for yourself. There can be any reason for you to download the TikTok videos. But often, we find it unpleasant that the videos have the TikTok watermark every time we download them.  
But you can readily remove the watermark from the video with the help of Telegram. But with Telegram, you will need the help of bots. There are numerous bots available. And one among them is the TikTok Downloader Bot. We will explain the steps that will answer you on how to save TikTok videos without a watermark using telegram. So, here is the guide! 
Step 1. Log in to your TikTok account. Find the videos that you want to download from TikTok.
Step 2. Copy the link of the videos using the "Share" option. Go to telegram and use the username "@madeinttBot" (Just an example.) to find the bot on Telegram.
Step 3. Enter the bot page, click "Start" and paste the URL link to the videos you want to download.
Step 4. Wait until the page finds the video attached to the link. After the page has found the videos, just download them. And the videos that will now be downloaded will not have the TikTok watermark on it.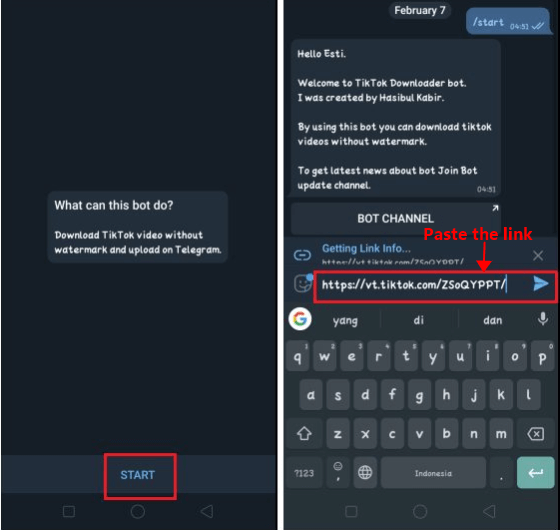 Part 2. A Better Solution to Remove TikTok Watermark
You might not always be successful or satisfied by using telegram as the means to download the TikTok videos without watermark. But we have an incredible alternative tool that will effortlessly and impeccably help you download the TikTok videos without watermark in batches. It is a safe tool and one of the most renowned tools- iMyFone TopClipper. Let us know more about this fantastic tool.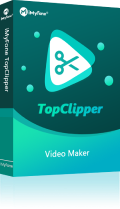 1,000,000+ Downloads
Key features of iMyFone TopClipper:
It enables you to download any TikTok videos and remove their watermark without any effort.
It allows you to re-edit the original videos from YouTube Shorts, Instagram Reels, and TikTok.
It enables you to easily repost videos without being judged by algorithms as copying content.
It helps you get more free likes and make you go viral not only on TikTok, but also on other platforms.
It increases your opportunity as well as possiblilty of making money on TikTok, YouTube, etc.
10% OFF Coupon Code: TC10OFF
Before wathcing the steps to remove TikTok watermark, you can follow the video tutorial first.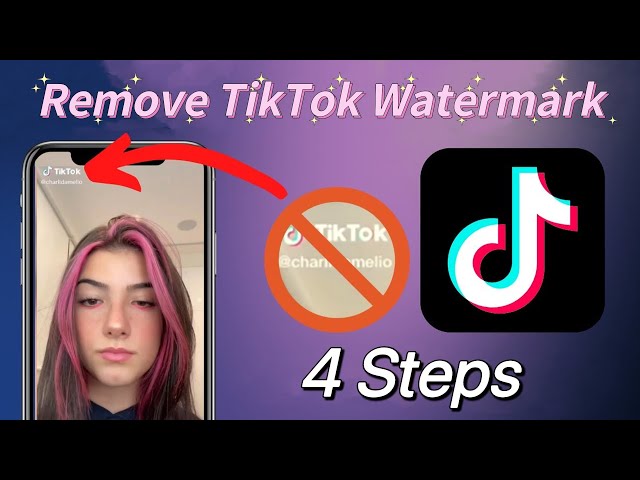 Step 1. Download the iMyFone TopClipper on your device and install it. Open iMyFone TopClipper. Choose "Remove Watermark" option.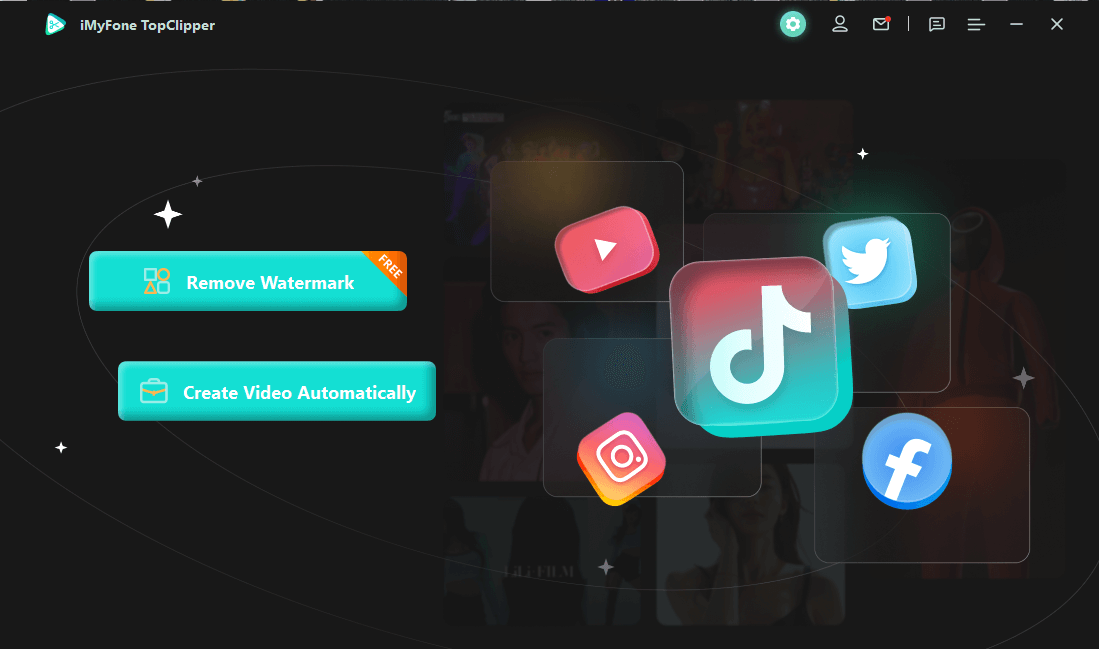 Step 2. Go to TikTok and search for the video that you want to download. Then, copy the URL of the video on TikTok. Paste the URL you just copied and then tap on "Search" button.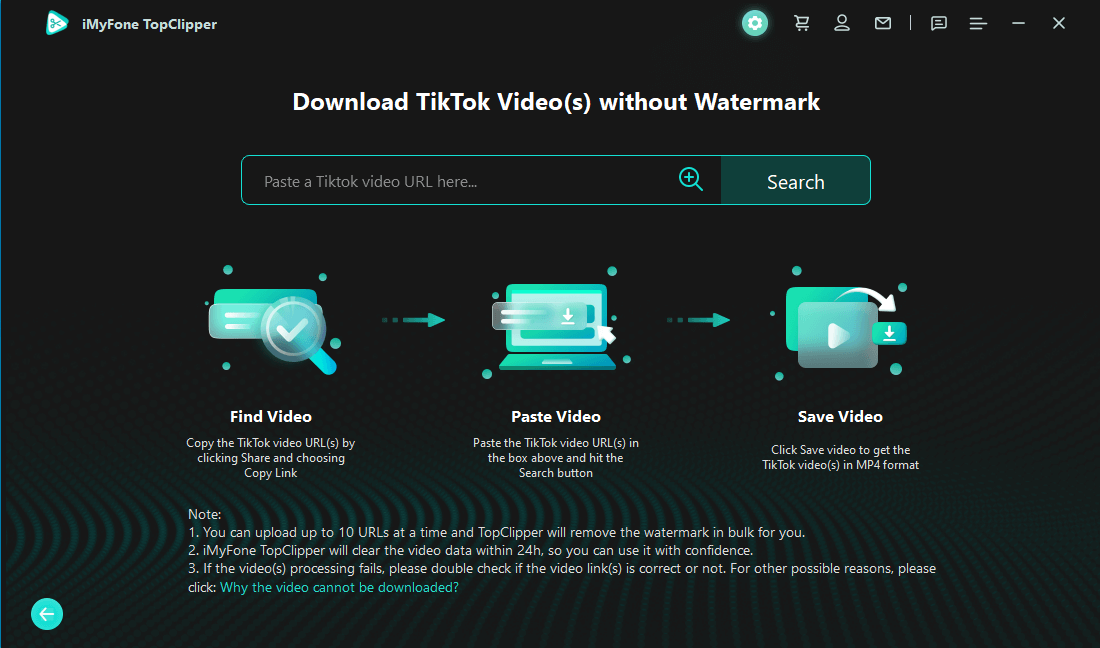 Step 3. Wait for iMyFone TopClipper to get the video for you.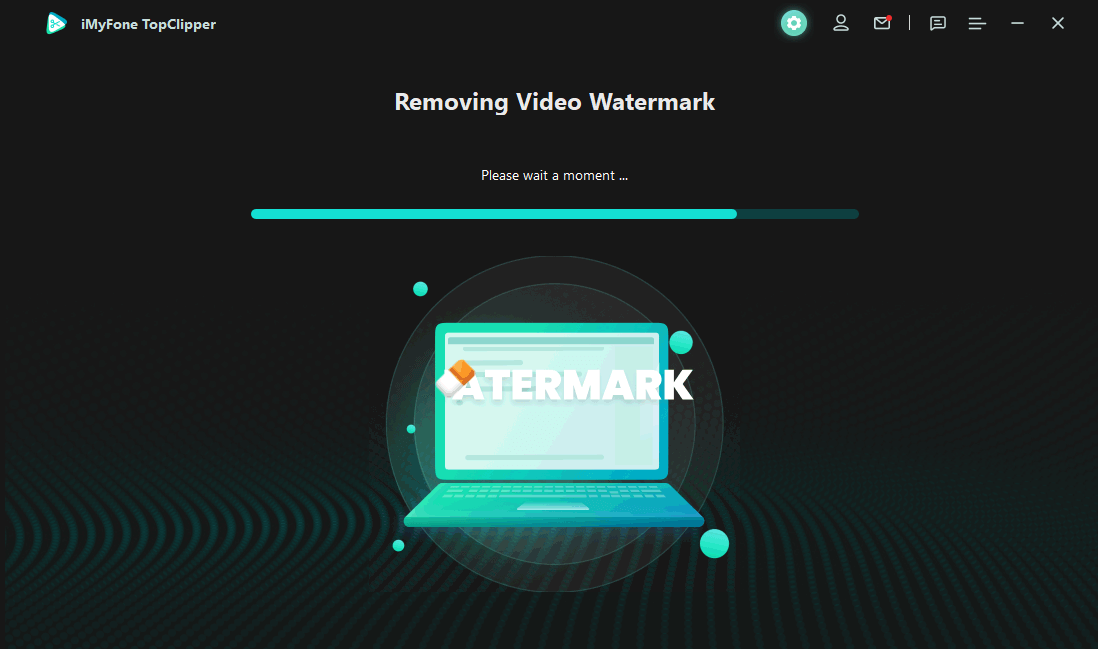 Step 4. Click on "Save Video". Then, the video you want will be downloaded in a couple of minutes and will not have the TikTok watermark on it.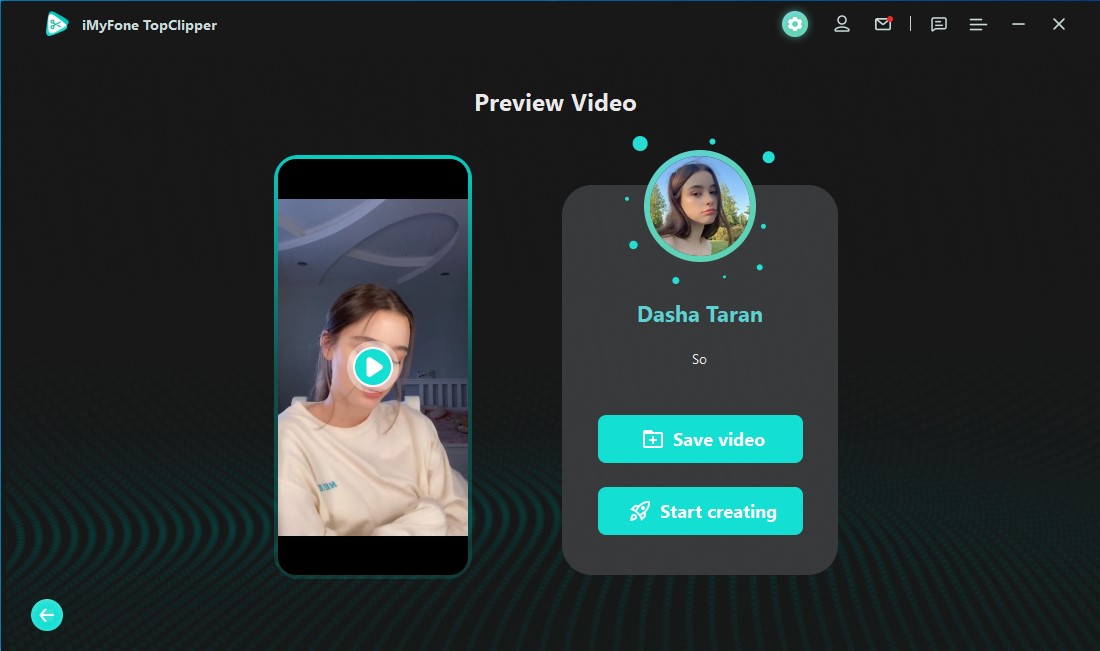 If you want to go viral and make money on many social media platforms quickly, then you can not miss this excellent tool! Just click on the button below to try it now!
There is one thing you should know that reprinting TikTok videos to other platforms needs the permission of the original videos' onwers. Otherwise, you may violate algorithm and related rules.
Part 3. Comparison Between Telegram and iMyFone TopClipper
Let us now compare the two tools we discussed for downloading the TikTok videos without watermark.
Safety.
In Telegram, you have to use bots to download the videos without a watermark. This might not always be a safe source for downloading videos. But on the other hand, the iMyFone TopClipper ensures optimum security. It is built and designed to download videos from TikTok without watermark. Thus, safety is much more guaranteed in iMyFone TopClipper than on Telegram.
Better features.
Telegram has no additional features regarding downloading videos from TikTok. The Telegram bots can only help download the videos without the watermark. Whereas iMyFone TopClipper has added features that can help you go further beyond just downloading the videos devoid of watermark on TikTok.
Conclusion
From the above discussion, we can readily conclude that the iMyFone TopClipper is a better and more effective tool for downloading videos from TikTok without a watermark. It is safer and offers more features. You can download and clip videos not just from TikTok, but from other social media platforms, like YouTube and Instagram. So, you might opt for Telegram if you have a direct purpose, but it is better to go for the iMyFone TopClipper.