Have you ever wondered how to get Airplay on Android? Apple's incredibly smart technology enables you to project content onto your screen from your iPhone or iPad, making it easier than ever to share content with your loved ones.
But is Airplay compatible with Android? And how do you make the most of screen-sharing apps that resemble Apple's Airplay? Let's take a look now.
What is Airplay?
Airplay is an Apple feature that allows you to stream video and audio content between your iPhone, iPad, or any other Apple device and your smart TV or other screen. It's incredibly simple, and you only need to tap the icon in your Airplay app, and the process takes care of itself.
Disappointingly for Android users, however, Airplay is not compatible with the Android operating system. That being said, all is not lost! There are a number of third-party apps that you can download to enjoy the huge benefits of Airplay from your Android device, and we're going to introduce you to thirteen of the best here.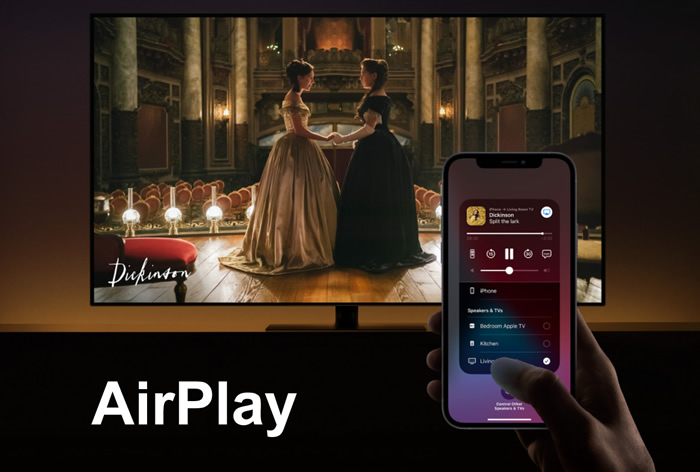 Why Do People Like Using Airplay? What Are the Benefits?
Anyone with an Apple iPhone is likely to take advantage of Airplay once in a while. You can seamlessly stream content from your phone or device and project it onto a TV. This is ideal when you want to share content with your family and friends, or indeed if you just want to watch something or play games on a bigger screen.
And the same is true for the Android apps that we introduce below. You no longer need to have people huddling around your phone to view something on a tiny screen. The Airplay apps for Android also enable you to cast your content to multiple devices in different rooms, further increasing the potential for sharing your content as widely as possible.
Best 13 Airplay Android Apps
Now that we've ascertained that it's possible to enjoy the benefits of Airplay from your Android device let's take a look at thirteen of the best apps that can help you make it happen.
1. iMyFone MirrorTo
iMyFone MirrorTo app has already left the tails wagging in the market. It comes preloaded with all the features that you want in a premium screen mirroring app.
With iMyFone MirrorTo, you can effortlessly control your phone with a large screen from a computer, fluently play mobile games or manage social Apps without delay on PC, and conveniently stream in-app displays and audio to cofferencing software.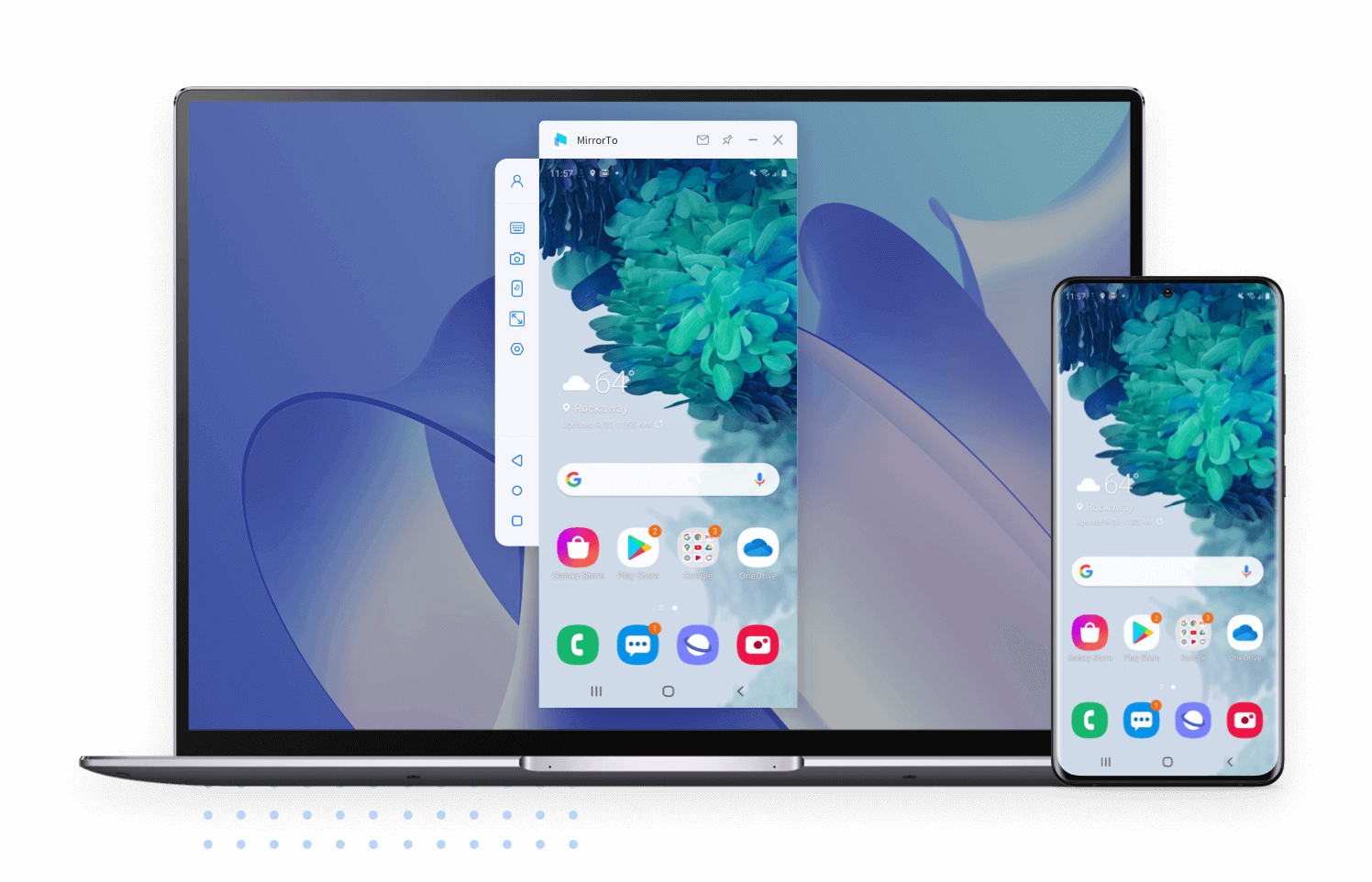 2. AllShare
AllShare is perfect if you're hoping to stream content to your Apple TV from Android. It's also pre-loaded on all Samsung devices, so it is the obvious choice if you're a Galaxy user. It's also really easy to use and ensures seamless projection from your phone to your TV.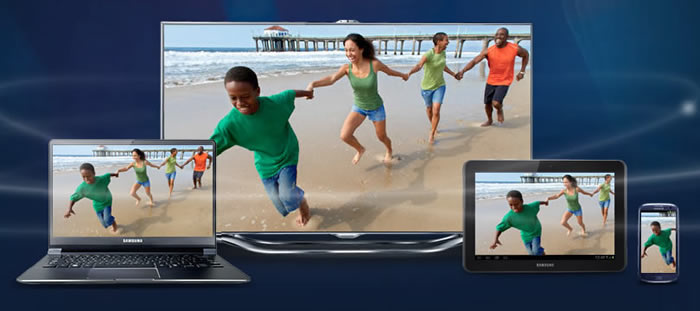 3. Double Twist
This has long been an excellent app for syncing audio files between iTunes and your Android device. But recently, Double Twist included an Airplay support feature called AirSync, which enables you to stream media content from your Android device. Note that you will need to pay $5 for AirSync via Double Twist.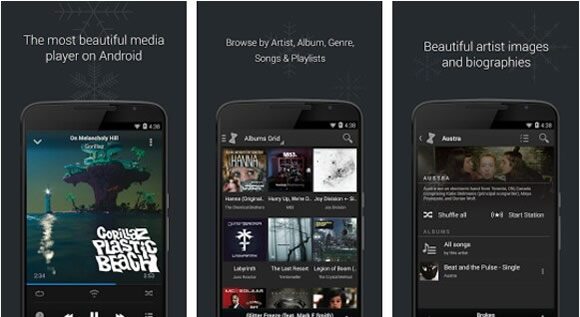 4. iMedia Share
Another app that allows seamless Airplay integration from Android, iMedia Share automatically discovers any connected devices around you and gives you the option to view or listen to content directly from your Android device. It's supported on a number of devices, including Xbox and Apple TV.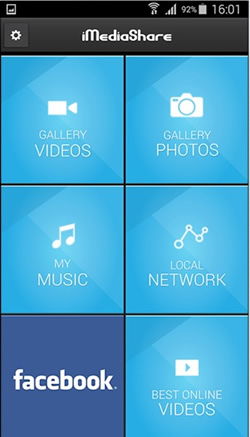 5. Twonky Player
As well as having the coolest name of all the apps we introduce, Twonky Player is an ideal app from which to stream your favorite shows to your Apple TV. Perhaps its signature feature is that you can create playlists with multiple selections on Twonky Player, giving you greater control over the content you stream from your Android device.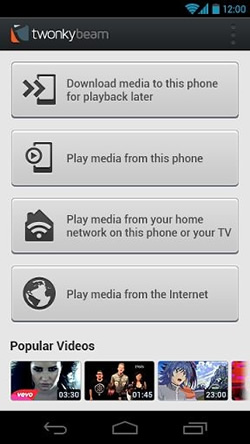 6. LocalCast
With over 10,000,000 users, LocalCast is one of the most popular and trusted Android alternatives to Airplay. You can stream content from your PC, Google Drive, Dropbox, or webpage to so many platforms, including Chromecast, Apple TV, Amazon Fire Stick, and various other Smart TVs. An undoubtedly popular choice.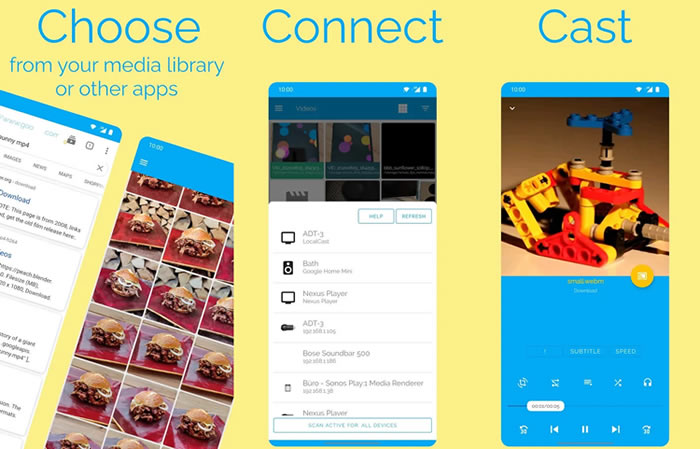 7. Zappo TV
Zappo TV is great because it can also be used to channel your favorite content on your mobile, as well as enabling projection onto a larger screen. Its browsing feature is particularly helpful, giving you the chance to easily find the content that you're looking for.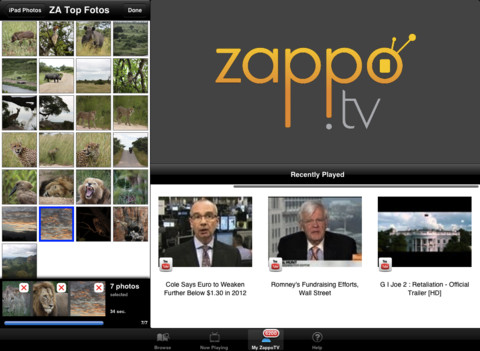 8. Airplay/DNLA Receiver
Although it has mixed results, the fact that this app has dual compatibility makes it worth your consideration. Because some users report that it regularly crashes, we would advise you to try out the free version before upgrading.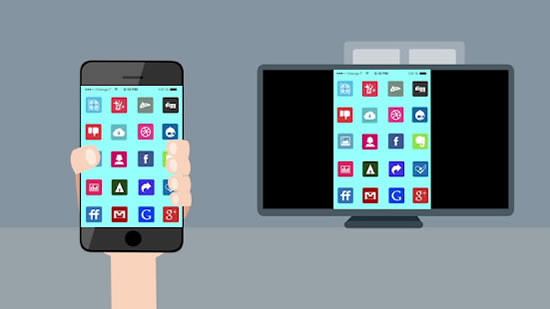 9. DS Video
The DS Video app is one of the easiest Android Airplay alternatives to use. It's particularly useful for connecting via Amazon products like the Fire HD stick, and you can also record and manage your TV viewing schedule remotely. Like the Airplay/DNLA receiver, however, the DS Video app is known to crash while in use.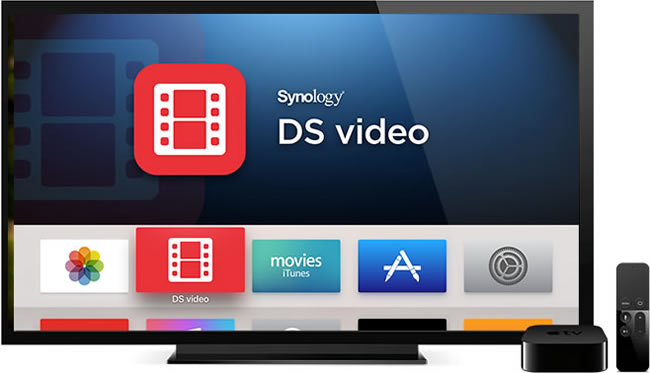 10. Nero Streaming Player
The Nero app is fairly high-performing and is perfectly suited to Android gamers who want to project their phone-based games onto a larger screen. Providing you've got a good internet connection, the Nero player doesn't lag too much and is a great option if you're hoping to be more social with your Android gaming.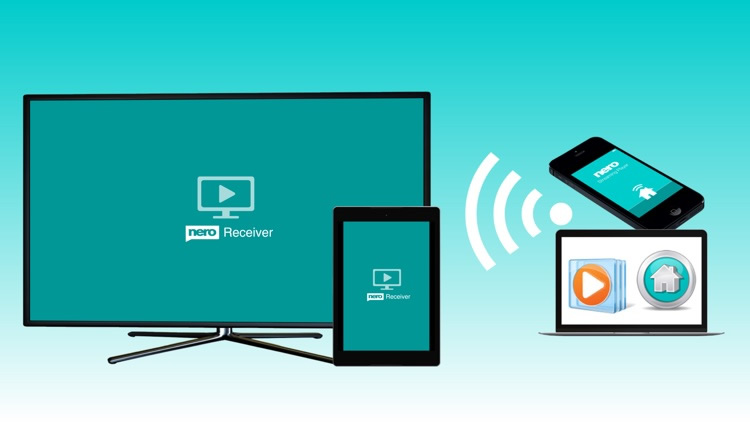 11. AirReceiver Lite
If you're keen to connect your Android device with an Apple TV, the AirReceiver Lite app could be just what you're looking for. Although some users have reported issues with the casting, it gives you the chance to stream a vast range of content, making it a worthwhile option to at least try for your home viewing setup.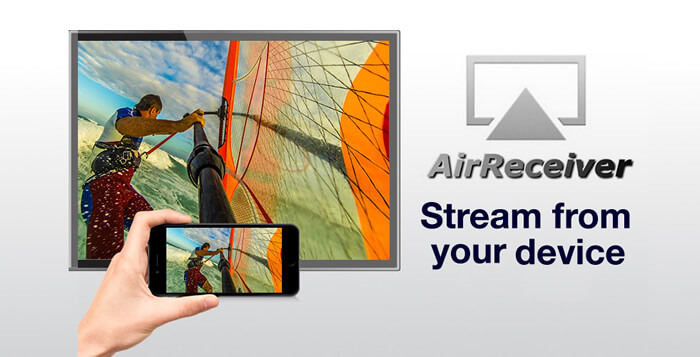 12. Mirroring360 Sender
Available for free or as a $5 paid version, if you're only looking for a simple mirroring option for your Android device, this aptly named app could be a good choice. However, judging by some of the recent reviews, we'd advise you to try out the free version first, so you can determine for yourself whether it's value for money.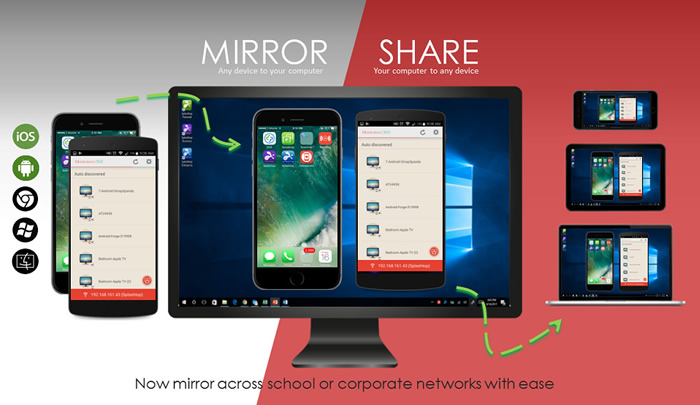 13. AirStream
We've left AirStream until last due to the fact that you need to root your Android device before using it to cast onto your Apple TV. That being said, it tends to perform well when streaming a wide range of media, so it's certainly worth checking out if you have an Apple TV and Android phone.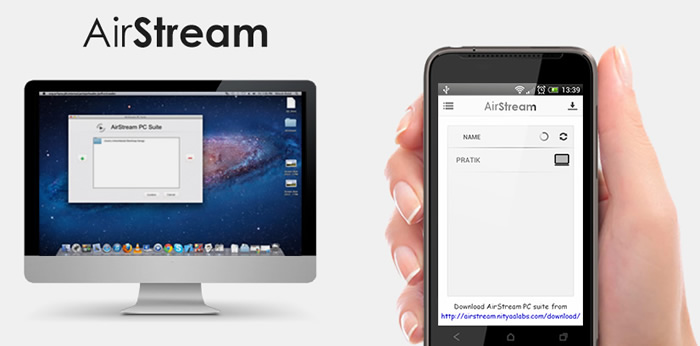 You may also like:
How to Play Android Games on PC without Bluestacks?
3 Best Ways to Mirror Android to Apple TV
6 Ways to Control Android from PC
---
Conclusion:
So, there you have thirteen of the best Airplay Android apps that are available for download from the Google Play Store. As many of them offer free and paid versions to customers, we would recommend that you try out a number of the free apps before making a final decision on which to purchase.
This gives you the chance to discover an app that works well on your selected device and serves its intended purpose depending on your streaming needs. Whichever you choose, we hope this article has helped you realize that there are a whole host of options available to you when it comes to streaming content via Airplay on your Android devices.
FAQs: Tips You May Want to Know
1

How do I mirror my Android phone to Apple TV?
First of all, install the mirror app on Android, and please make sure your Apple TV has access to the same network to Android. Now launch the mirror app on Android and tap on the cast icon, select Apple TV from the list. Done, you can now airplay Android to Apple TV.
---
2

How do I mirror my iPhone to my Android TV?
You could realize this goal by using AirPlay. Tap on AirPlay on your iPhone and see the server's name on the screen. Just only need one tap to connect to the Android TV. Just so simple to airplay from iPhone to Android TV.
---
3

How do I play music through AirPlay?
The operations on iPhone and Android are different, now watch below:
iPhone: Pull up 'Control Center' on iPhone and make a long-press on 'Music'. Then click on the 'AirPlay' icon to choose the speaker output.
Android: Please connect to the AirPlay receiver, then open the 'AirMusic' app on Android. Choose 'AirPlay' in the list of nearby receivers. Done.