You may have noticed the message on your Android phone that the image format is invalid or unsupported. You may want to forward that particular image, or it may be necessary for other purposes. Therefore, we'll bring practical solutions to help you fix the "unsupported format" on your Android Smartphone! Let's move on!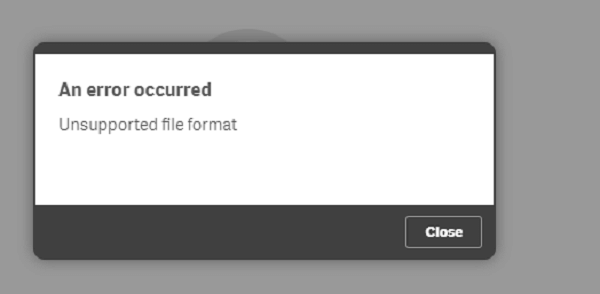 Part 1. Why Does "Unsupported Format" Error Occur On Android Phone?
What does unsupported image type mean?
The error usually appears when your Android phone does not support the file types like JPEG, BMP, GIF, PNG, HEIF, and WebP. If the file save in other image types, your device will show the unsupported image. Let's discuss a few reasons for the Android file type is not supported.
DSLR Clicked Images: If the picture is clicked on DSLR, they have unique file formats. These file types are ARW, CR3, PEF, ORF, SR2, and DNG. The Android phone will never support them.
Memory is Full: If the smartphone memory is full, and you do not realize that it can lead to issues related to corrupt images.
Huge File Size: The large file size may be the reason for the unsupported format on your Android phone. If the file size crosses its limit, it can lead to inaccessible images.
Part 2. Fix "Unsupported Format" Error On Android Manually
01

Try Reducing the Image Size
Sometimes, the unsupported file type occurs on your Android phone because of the large image size. A few Smartphones may not have enough memory to store large file types, or they cannot access the images of high resolution. In this case, reduce the size of the photo before opening it on your Android phone.
You can reduce and resize your photos on your Android phone with the help of apps like Photo Compress 2.0, Image Shrink Lite, etc. Even you can open the photo in MS-Paint, resize the image, and save it on your Android phone. These image-reducing apps can shrink big files without causing damage to pictures and optimize them.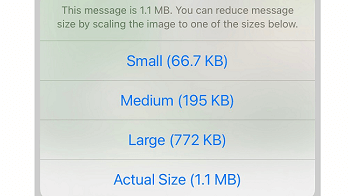 02

Check for the Network Connection
When you notice the Android file type is not supported on your phone, check your internet connection. The unsupported format error occurs if your network connection is disrupted. It's a simple method of viewing your photos that are unsupported online. After checking and fixing your internet connection, you can view the unsupported pictures online.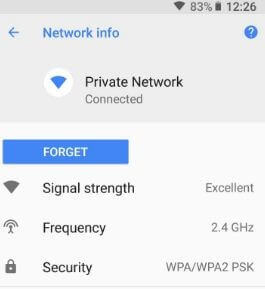 03

Reboot or Restart the Android Phone
If you cannot open your images on the Android phone, you can reboot your Android device. It will reopen the operating system and fix any bugs.
If some technical issues are disrupting the phone's performance and not allowing the pictures to open, it will also get sorted with the rebooting of the device. Restarting your Android device will work with Smartphones like Google Pixel, Samsung Galaxy, etc. It is the simplest method to fix technical glitches on your Android phone and make unsupported files workable.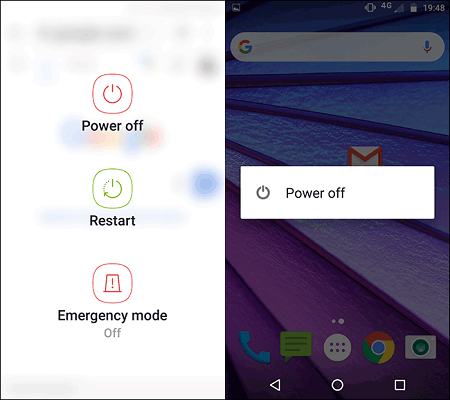 04

Try Converting the Image File Format
The particular file formats are not supported on some Android devices a few times. When you try to open a specific photo file on your Android phone, it may show an error. If the image file format is not supported, you can try converting it by following a few steps: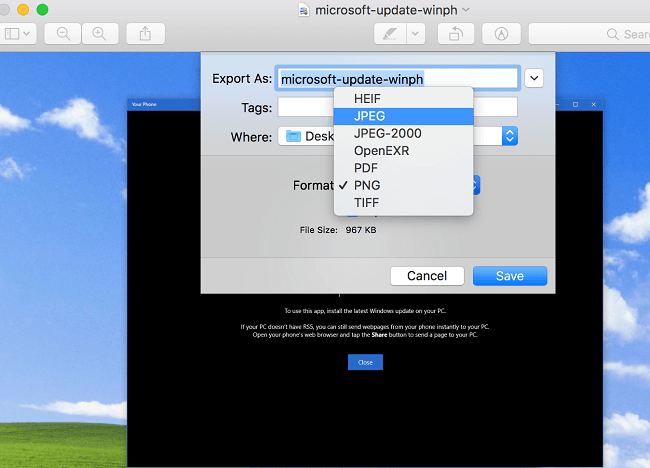 Click the photo on your Android device that you want to convert.
You may see a 'three dots' option below, or the image may show 'more' as an option. Then tap the details to get the required information about a particular photograph.
You will see the file info and the file extension with size, path, and other details related to the particular photograph.
After these steps, check out if the file extension is other than the supporting format. If yes, convert the file type into the required file extension.
Part 3. Fix "Unsupported Format" Error On Android Automatically
If you still can't open unsupported format pictures after trying the above manual solutions, they may get damaged. In this situation, you should fix the image first.
There are many image repair tools on the market, we are going to introduce you to a professional repair tool specially designed for image repair - iMyFone UltraRepair here.
iMyFone UltraRepair
Repair any corrupted pictures, videos and documents in three simple steps.
Support repair broken picture in batch.
Support the latest Windows 11 & macOS 10.15.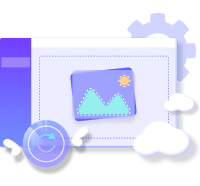 Now, let's see how to use UltraRepair to fix unsupported format photos!
Step 1. Download and install UltraRepair on your PC and upload the corrupted photos.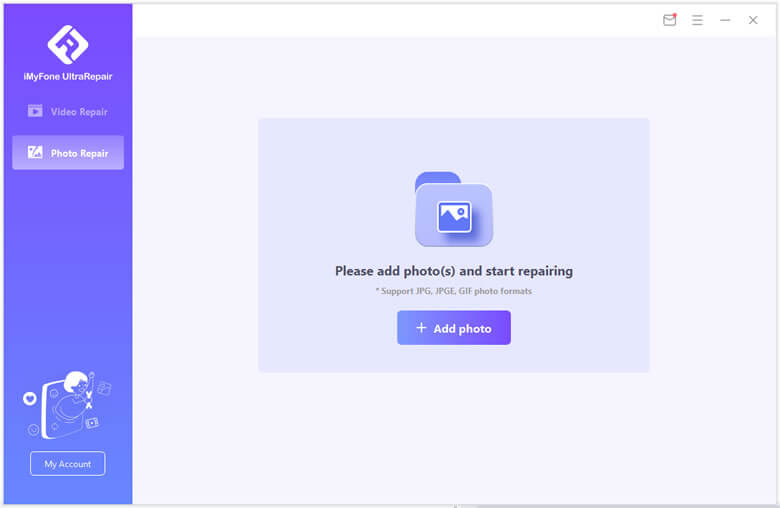 Step 2. Then you can have a preview on your screen and click "Repair" button to fix the unsupported format photos.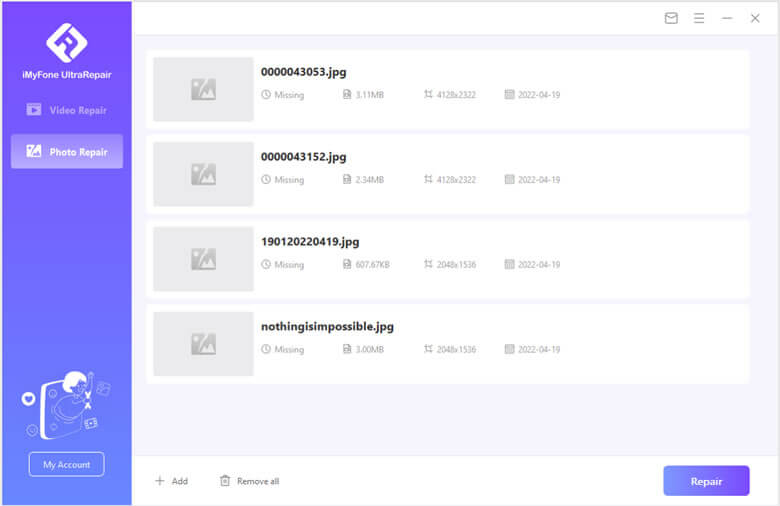 Step 3. Keep waiting for the procession complete. And you can open the photo on your phone again to see whether it can open or not.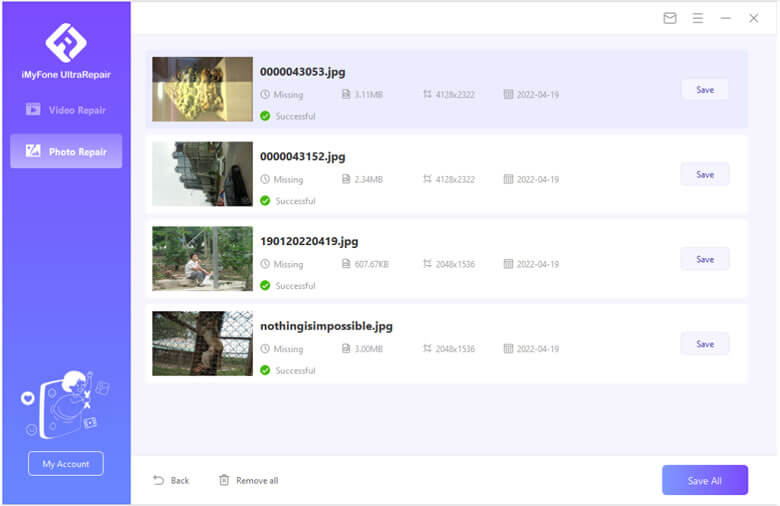 FAQs Related to Fix "Unsupported Format" Error on Android
1

Why is the file format not supported?
The annoying error of file not supported may occur on your Android phone because the file extension may be the one not supported on your phone. If there is a problem with your network connection, memory is a full, malware attack, large files, unexpected shutdown, or any physical damage to the phone.
2

What does unsupported image type mean?
The unsupported image type means that your Android phone does not support the particular file extension. If you want to fix this issue, you can use UltraRepair!
3

How do I change my default download format?
Most large files can only get downloaded if it catches the Wi-Fi connection. When there is a file download, individual permissions will be asked, and you can change it by clicking on settings on your Android phone. You can download the particular file by enabling the Wi-Fi setting or mobile phone internet settings.
Conclusion
The unsupported format error occurs in the Android phone because the images can be corrupt or damaged. The cause can be physical damage or internal damage to the image. In this case, follow the above-stated steps, and you can fix the errors in a hassle-free way. Many apps are available that can also sort out the resizing issues if any.