Windows 10 made changes to a lot of operational programs, including Photo Viewer. This basic software allows users to view all kinds of popular image formats like .png, .bmp, and .jpg. It is also a straightforward program to make minor formatting, orientation, and naming changes.
The only problem is this software program is so basic that it often does not provide the few extra needs many users have to look at their images closer. That's why we have created an excellent list of the top 8 Photo (Image) Viewer alternatives sure to give you the boost needed for reviewing everything from family photos to snapshots while on vacation. Let's get started!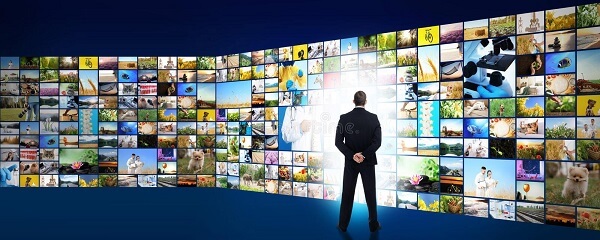 7 Photo (Image) Viewer Apps for Windows 10
Next, we will show you 7 different photo viewers, mainly introducing some basic conditions and features of them. 6 free with 1 paid solution, keep moving on!
1

IrfanView
IrfanView is one of the better-known applications on our list because it is free to use and doesn't take up many system resources. This efficiency allows larger images on Windows 10 to safely display without slowing down other operations or programs running in the background! The total size of the program is less than 3MB and doesn't include sales or additional software calls to action.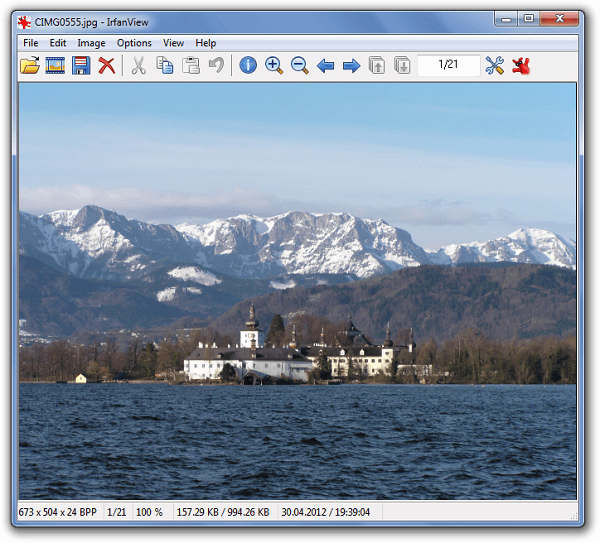 Main Features about IrfanView
Much faster compared to the default Image Viewer.
Support batch image editing and lightweight footprint.
Plugin support for a broader range of supported image formats.
Cons: Complex UI that feels much older

Price: Free
2

Apowersoft Photo Viewer
Apowersoft Photo Viewer has a clean and lightweight user interface takes up little space and resources in your system. It supports batching your images together to make group edits and works with basic file formats. The clean UI is the real advantage here! You don't need to spend a lot of time trying to "figure out" how to use the software.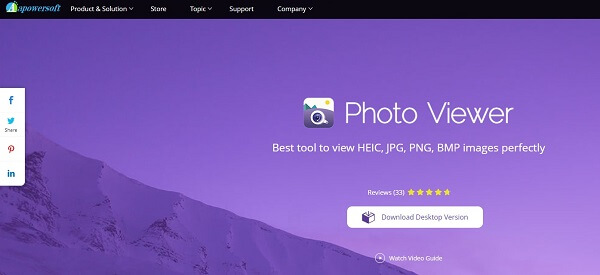 Main Features about Apowersoft Photo Viewer
Lightweight and easy-to-understand UI.
Use the mouse scroll to view larger than normal photos.
Batch editing to save time and system resources.
Cons: It try to upsell you on cloud storage.

Price: $0.00 free version and $12.95 premium edition
3

Google Photos
Anyone that has ever used Google Picasa may get a sense of nostalgia from this program. There are still excellent organization and sorting features that allow you to manage large image libraries and enough editing features that make this a strong contender for those that trust the Google ecosystem.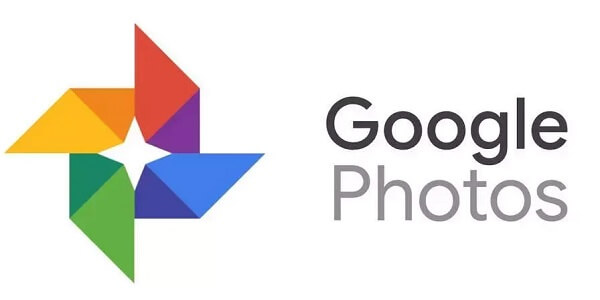 Main Features about Google Photos
Unlimited photos, images, and video backup.
Excellent phone storage solution and syncing across different devices.
Automatic organization based on people, places, and things
Cons: Google does have some concerns about privacy.

Price: Free to use
4

123 Photo Viewer
123 Photo Viewer may not inspire premium features, but this older Windows API-designed viewer uses a pleasing aesthetic for its UI. Easy navigation shortcuts and clean deletions features do not require 20 questions to confirm. There is also support for iOS live photos which many Apple users will appreciate.

Main Features about 123 Photo Viewer
Excellent full-screen view set to default.
Clean Image library with live image support from iOS.
UWP-based app for simple viewing and speedy processing.
Cons: A little bit slower response time compared to others on the list.

Price: $0.00, with some in-app purchase options.
5

Nomacs
Nomacs is an open-sourced application, meaning there is a lot of support and revisions by interested developers all of the time, which results in fewer bugs. Photos load pretty fast, and the preview frame doesn't feel bulky like in other image viewers. The real benefit here is the built-in image editor that doesn't require a ton of system resources like Adobe or Canva.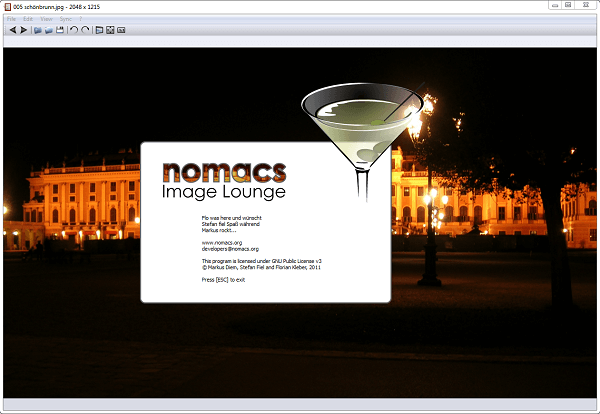 Main Features about Nomacs
Open-source support with a clean UI.
Excellent editing features for a free program.
The lightweight design makes it faster to respond.
Cons: A little challenging to quickly navigate.

Price: $0.00 and open source.
6

FastStone Image Viewer
The most significant advantage of FastStone Image Viewer is the full-screen preview panel. It is surprisingly fast for the wide viewing angle and gives you a more precise workspace for editing! It can be your first choice if you focus on image-heavy duties during work or in your private life. Influencers and photographers appreciate this kind of software.
Main Features about FastStone Image Viewer
Manage your organization based on Tree-view management.
Giant full-screen mode to preview images in a wide array of formats.
Excellent color management, especially those working in image editing.
Cons: Outdated user interface that makes it hard to understand.

Price: Free to use.
7

WidsMob Viewer Pro
WidsMob Viewer Pro is a straightforward program that offers exceptional rotation level editing and the ability to batch images in a single operation. You can manipulate EXIF data, it protects your privacy whenever you share images on social media. The photo printing is a welcome feature as many other viewers do not offer a lot of options to get the right size, color, orientation, and color management for printing.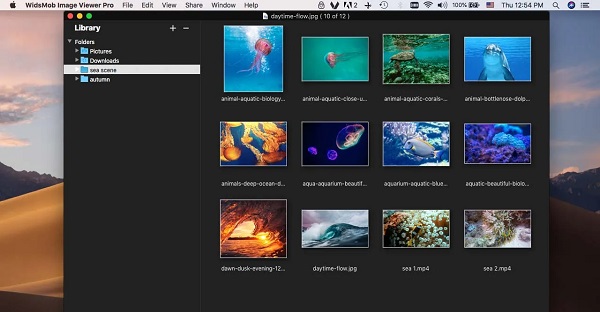 Main Features about WidsMob Viewer Pro
Full-screen view with detailed cropping and editing.
Create photo slideshows with ease.
Quickly share photos to your favorite internal, external, and cloud-based locations.
Cons: Not a lot of strength controls for special effects tools

Price: $15.99 for a 1-year license, $25.99 for a lifetime license.
Bonus Tips: How can I Repair the Corrupted Photos
Obiviously, photo viewer can help us better edit pictures. But when your photos or images get corrupted, damaged, pixelated, or hard to see, what should you do?
Here I will show you a powerful tool for photo repairing - iMyFone UltraRepair. It is a professional method to fixing the broken photos with few clicks on your mouse.
iMyFone UltraRepair
Support repair photos from any devices.
Support batch repair multiple files at one.
Excellent preview panel saves you time and system resources.
Support the latest Windows 11 & macOS 10.15.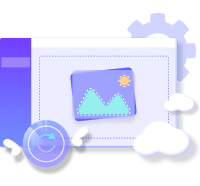 See how to fix broken photos with UltraRepair with 3 simple steps:
Step 1. Install UltraRepair on your PC and login. Then click Photo Repair on the main screen and add the corrupted photos you want to fix.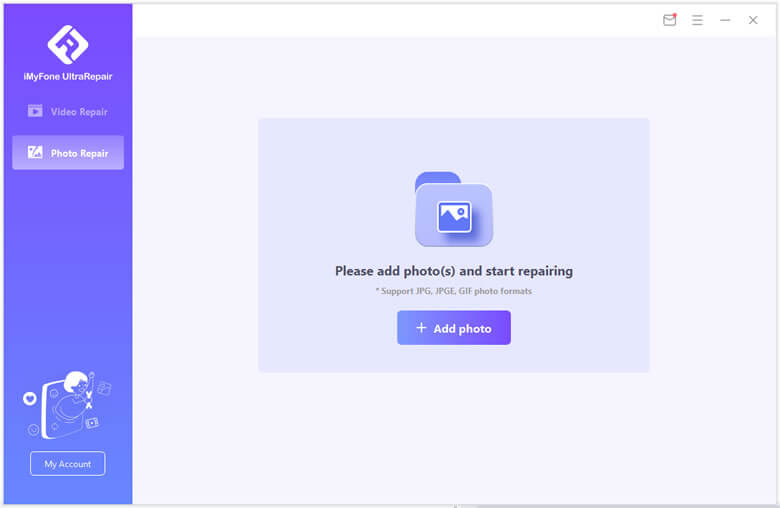 Step 2. You can check the pictures you upload after the procession complete. Then click the Repair button on the bottom right.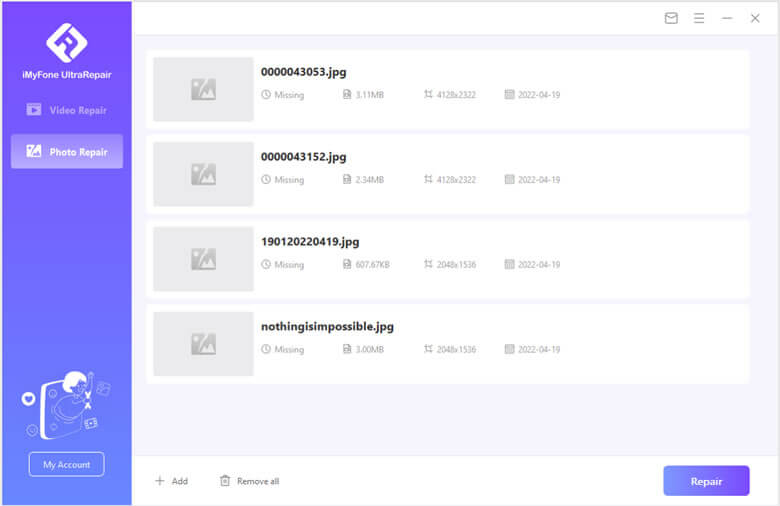 Step 3. Save the repaired photo by clicking Save All button.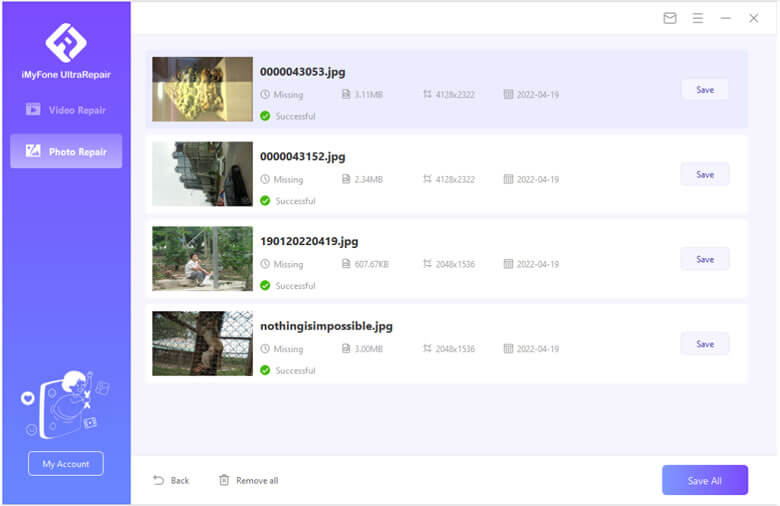 To Conclude
With the tool we mentioned above, you can avoid confusing default Windows 10 programs for viewing, editing, and organizing your image library! I hope you enjoy these advanced list-building strategies. Can you tell me which tool you like the most and leave your comment below?
If your file is corrupted or damaged, we suggest downloading the free trial of UltraRepair from iMyFone. Good luck and happy viewing!