7 Useful Ways to Repair Pixelated Photos
Category: Repair Files
5 mins read
Blurry, unclear and pixelated pictures are very annoying. These pictures are usually more prevalent with low-resolution images and occur due to the bad compression and inaccurate resizing.
But don't worry if facing these issues now. In this post, we'll share 7 working methods to help you fix pixelated images easily.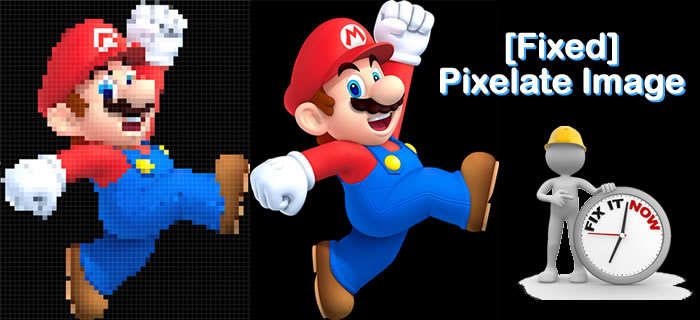 Now download UltraRepair to repair corrupted, broken or blurry images, videos and Excel/Word/PPT files.
Why are My Photos/Images Pixelated?
What determines the detailing of a photo is simply resolution, and you should also note that resolution is measured in pixels/inches, they are important when it comes to the resolution of your photos.
If you understand this, then you have less to wonder as to why a high-resolution photo does not easily pixelate or blur compared to a low-resolution photo that pixelates or blurs with just a 20-30% zoom.

However, if the pixel dimensions are wrong, a high-resolution photo can become bad. Here are some common reasons why your photo can become pixelated:
As already stated above, low-resolution photos.
Resizing small images inappropriately.
Wrong image compression.
A corrupted or damaged photo can also result in pixelated or sometimes blurry photos.
Part 2. 7 EasyWays to Repair Pixelated Photos
Pixelate photos usually occurs for technical issues; therefore, fixing requires some technical programs. But don't worry, you only need to push some buttons in the programs, and they will handle all the technicalities for you.
For many years now, Photoshop has been the best program for handling problematic pictures. But what if Photoshop is too expensive? The good news is that Photoshop is only one of the seven methods you can fix pixelated photos..
Way 1

Fix Low-Resolution Photos Pixelation in Photoshop

Photoshop remains one of best ways to fix pixelation in low-quality photos whether for printing or any other use.

Step 1: Launch Photoshop and open the photo on it.

Step 2: Go to "Image" >> "Image Size" at the top tab.

Step 3: Go ahead and change the resolution by the value of 300 or as required in the Image Size window and hit "OK".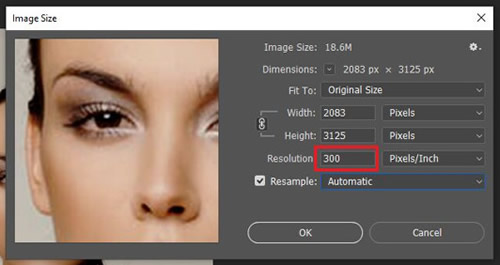 Step 4: Still in the top tab, go to "Filter" >> "Camera Raw Filter".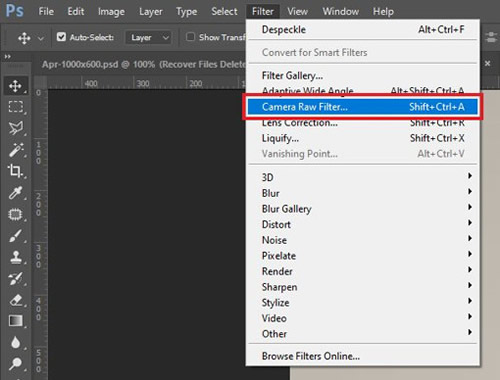 Step 5: Once the Camera Raw Filter window opens, go to the "Detail" section and move the "Sharpening" and "Noise Reduction" sliders till you no longer see the pixelation and hit "OK".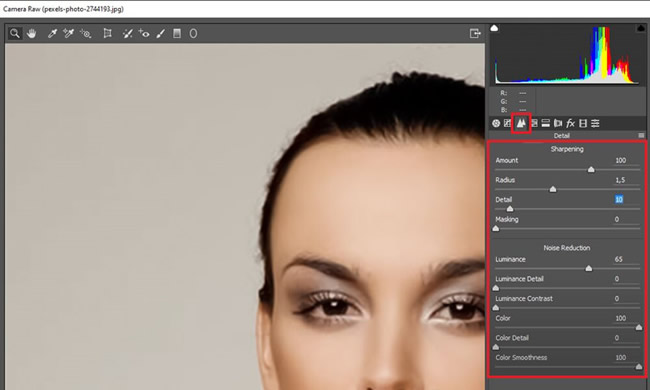 Step 6: Now, go back to Image, still at the top tab; then, "Adjustments" >> "Hue/Saturation".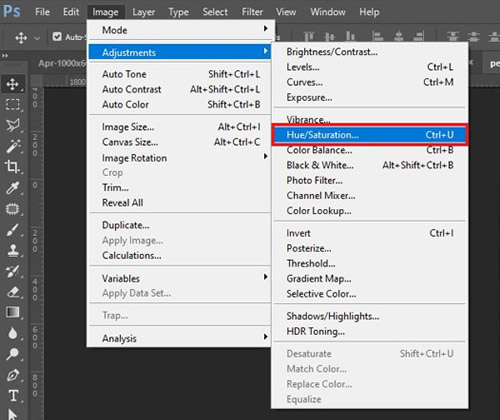 Step 7: Adjust the color of your photo to your taste.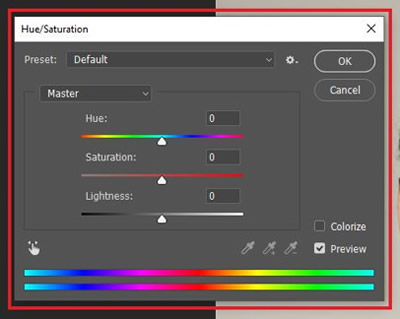 Step 8.Now, save the photo by going to "File" in the top bar, then "Save".
Way 2

Use Blur and Sharpen Filters to Repair Pixelation in Photoshop

If the first step didn't work for you, here's another good trick to try, still on Photoshop:

Step 1: Launch Photoshop and open the photo you want to fix.

Step 2: Go to "Filter" >> "Blur" >> "Gaussian Blur" at the top tab.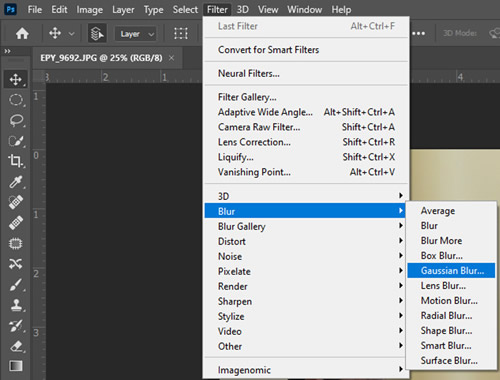 Step 3: The "Gaussian Blur" window will pop up, increase the blur value to a reasonable level.
Step 4: Go back to "Filter", then "Sharpen" >> "Unsharp Mask".
Step 5: The "Unsharp Mask" window will pop up, increase the value to a reasonable level.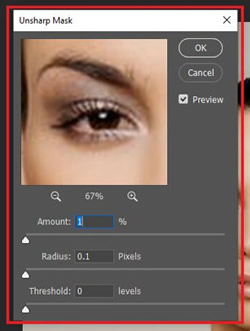 Step 6: Now, save the photo by going to "File" in the top bar, then "Save".
Way 3

Create Soft Layer Over Pixelated Image Using Photoshop

Using Photoshop, it is possible to mask pixels in pixelated photos by creating a soft layer over them.

Step 1: Launch Photoshop and open the photo you want to fix.

Step 2: Right-click on the photo layer and select "Duplicate Layer". You can hit Ctrl/Comd + J as well.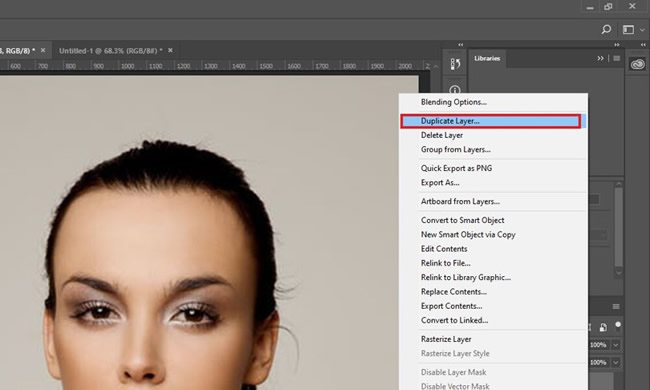 Step 3: In the layers panel, click on the blending options and select "Soft Light" from the drop-down menu.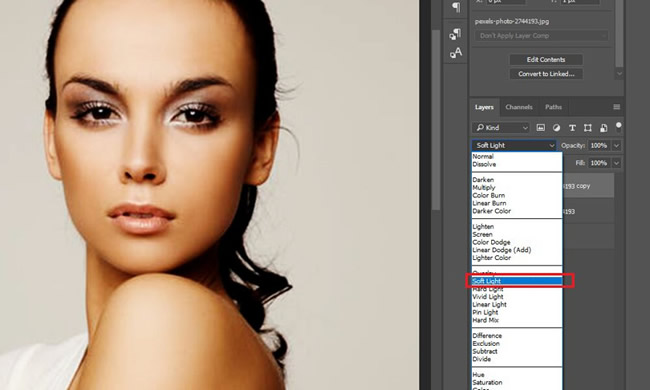 Step 4: Go back to Filter, then "Noise" >> "Despeckle". If the pixelation clears at once, fine. If not, repeat the process until everything clears off.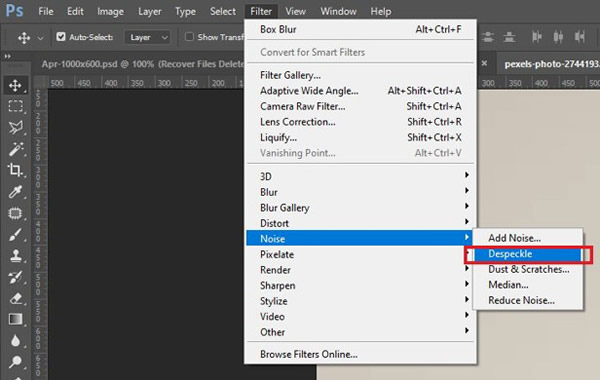 Step 5: Lastly, go to "Image" >> "Adjustments" >> "Brightness/Contrast" and adjust them to your taste.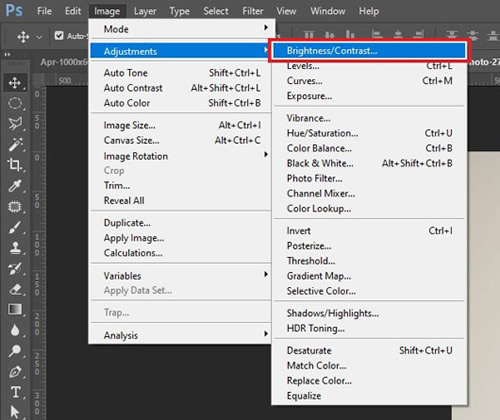 Step 6: Now, save the photo by going to "File" in the top bar, then "Save".
Way 4

Use an Photo Repair Tool to Restore Pixelated Photos

Remember in the early part of this post, we said that damages to your photos in form of virus or other things can cause them to pixelate? If that is the case, there's little any of the above methods can do to repair them. Therefore, you need an advanced photo repair tool- iMyFone UltraRepair to enhance the photos/images first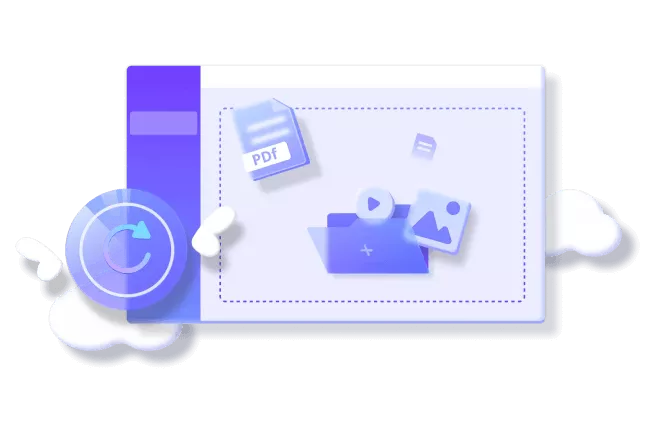 iMyFone UltraRepair - Repair/Enhance Photos
With 3 steps, broken, corrupt and blurry images or even the pixelated photos can all back to normal by intelligent technology.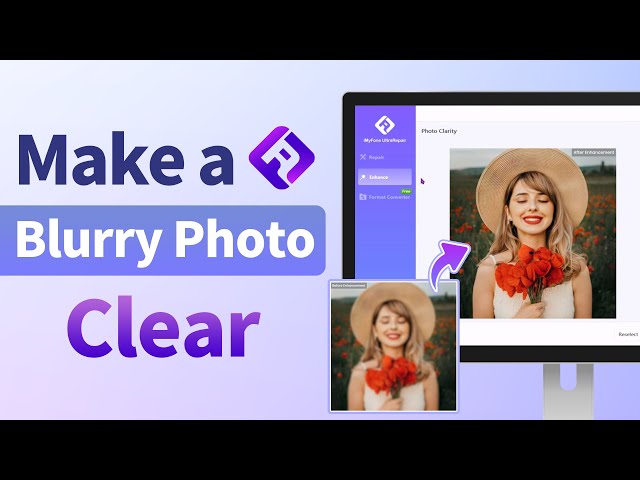 Step 1: After downloading and installing the program on your system, launch it and choose "Enhance". Then click "+ Add File" in Photo Clarify.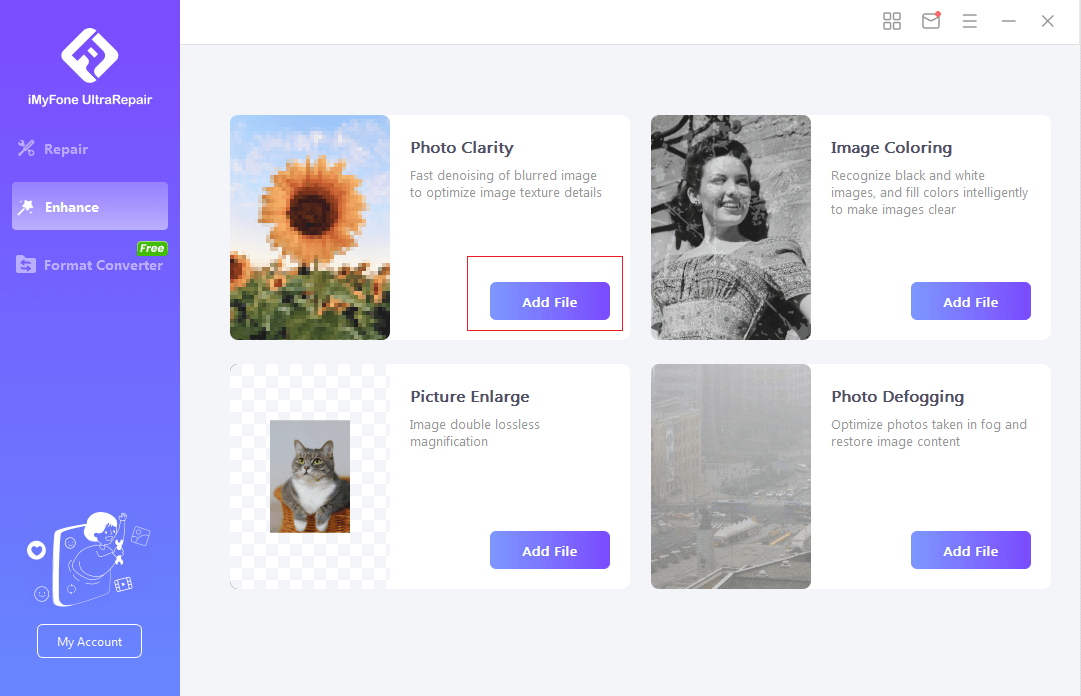 Step 2: Upload your blurry or pixelated photo. Then the program will start to enhance your photo!
Step 3: Wait a moment, the pixelated photo can be enhanced soon. You can keep the photos by clicking Save as button and check it!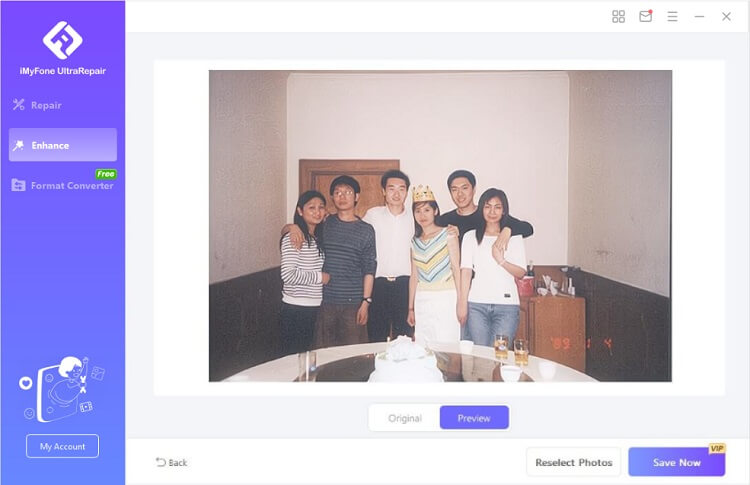 1 Can I fix pixelated photos on iPhone or Android? How?
Yes, you can fix pixelated photos using an iPhone or an Android phone. There are many apps with sharpening features that you can use to your advantage. But, be mindful that these apps do not have a feature for reducing pixelations; therefore, use initiative and skills to fix it properly.
2 How to use Photoshop to reduce pixelation?
There are many ways you can use photoshop to reduce pixelations in your photos. It depends on what method you find convenient for you. You can refer to the section on how to use photoshop to fix pixelated photos in this post.
3 How can I prevent pixelation in my photos?
To prevent pixelation, use the highest resolution setting on your camera or smartphone, avoid using digital zoom, ensure proper lighting, and use a tripod to minimize camera shake.
4 Can pixelation be avoided when uploading photos to social media platforms?
Most social media platforms compress images to reduce file size, which can cause pixelation. To minimize pixelation, upload high-resolution images and avoid over-editing your photos.
Conclusion
If you found your images are suffering some damage like blurred, pixelated, broken, unable to open or etc, above are useful methods that we could offer. Plus, an efficient UltraRepair enhance tool can do all these fixing things for you. Don't miss it!