iMyFone Ultrarepair
Free download iMyFone Ultrarepair to repair blurry picture on Facebook.
Facebook is one of the popular social apps that welcome by people around the world. We can chat, share, sell, shop even get news over there. But we received many customers complaints that they get blurry pictures on Facebook.
Don't worry! In this post, I will show you why this problem occurs and how to fix the blurry picture on Facebook. Now, let's move on.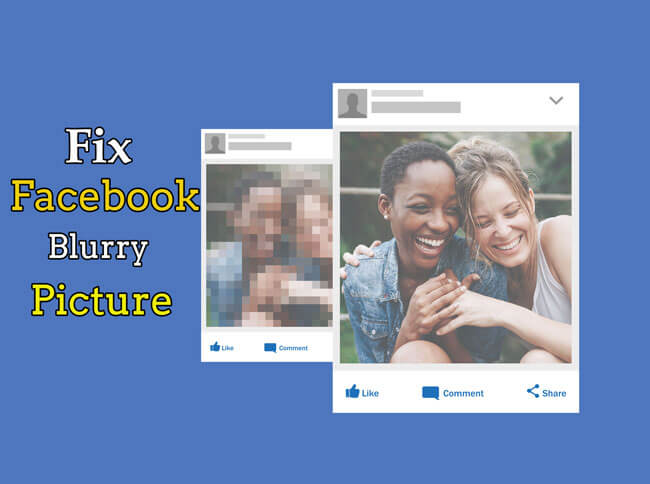 Why are My Facebook Pictures Blurry?
Odds are the main reason that pictures look blurry on Facebook. That is the term that describes the aspect ratio of any photo you upload and the number of pixels inside the image. Whenever these photographic elements are off, you end up with a picture that does not look as high quality as you would like. Other reasons for blurry images include:
The image is not optimized for the minimum size, and Facebook will stretch it out, often distorting it or making it blurry.
If your connection is poor when you upload, the quality of the photo is sacrificed as only some of the file information made it to Facebook.
In some cases, you may not have the correct image file type. Facebook only supports JPEG, GIF, and PNG photo files.
How to Fix Blurry Pictures on Facebook with an Android Device
The good news is that there are fixes available to transform your blurry images into high-quality photos you can share with your long-distance aunt across the country or your friends from school. Each of these options is easy to implement and does not require any advanced knowledge of IT. Let's get started.
01

Upload HD Quality
Every Android device has an optional image setting that can be changed to ensure all the media you take is high definition (HD) quality. This way, that funny video of your dad falling down the stairs will come through cleanly for the world to enjoy. If this setting is not turned on, it could be the answer to why does Facebook makes my photos blurry. Follow these simple steps:
Open Settings and click on Privacy.
Go to the Settings tab and tap on Media and Contacts option.
Toggle Upload photos in HD to the on position.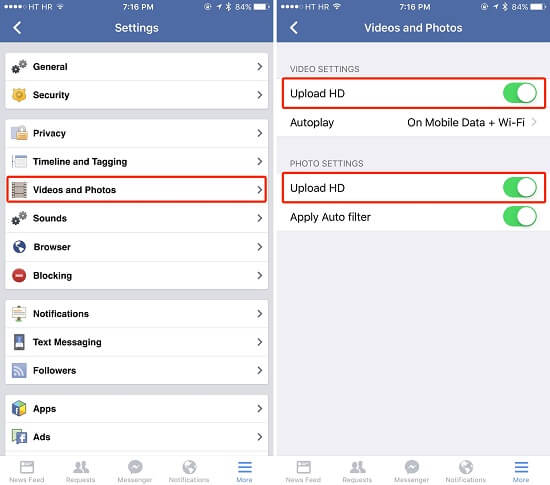 ---
02

Maximize Your Phone's Camera Settings to Improve Loss of Quality
Smartphones are incredible devices capable of taking fantastic videos and photos. To get the most out of your device's camera capabilities, you need to change the default settings. It helps because if Facebook crashes or your connection is poor, the quality of the image is so high that you will still most likely end up with a decent final image. Follow these steps:
Open the Camera on your phone.
Tap on the Gear icon and then click on?Picture size. The change the setting to the biggest size resolution.
Note
You can repeat this process for rear and forward-facing cameras, depending on your Android model.
---
03

Swap Your Internet Connection
This solution to why pictures look blurry on Facebook works for any device. The point is to ensure your connection to Facebook is uninterrupted, so the entire image successfully uploads to the social media platform.
If you suspect your WiFi connection is not strong enough, switch to your cellular connection. You can also reset your connection by going in and out of airplane mode:
Swipe down from the top of the screen two times and open Quick Settings.
Locate Airplane Mode and toggle it on. Then wait for about 10s.
Toggle off Airplane Mode. Wait for your phone to reconnect to a network, and then try uploading again.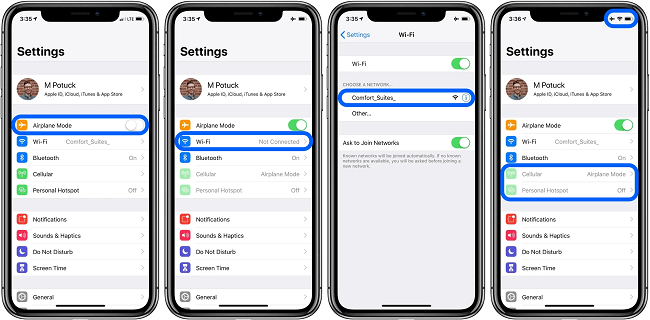 ---
04

Update the Facebook Application
There could be an error between the software running on your Android device and the Facebook application. This conflict could be causing issues with uploading or posting photos and videos. The easiest way to fix this is to close all other applications and then update Facebook by:
Tap on the Play Store app.
Search for Facebook in the search bar.
Tap on the result to open the options.
If any updates are available, there will be a green Update button you can click.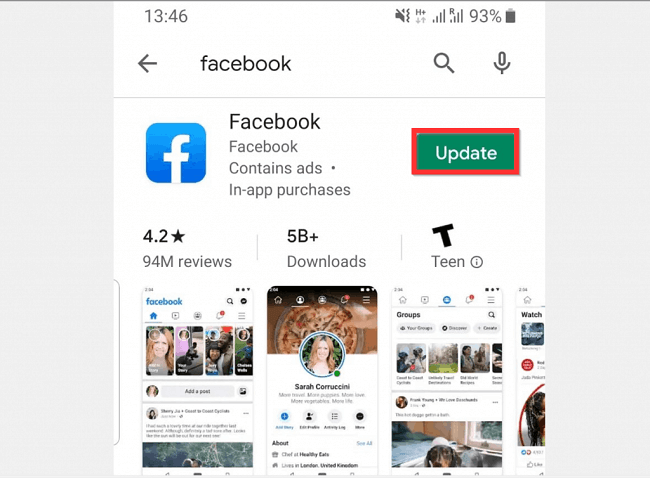 ---
05

Turn Off Your Data Saving Mode
Many users need data-saving plans to avoid going over the limit set by their ISP or cellular provider. It often restricts or compresses data being sent online to its smallest setting by default so you can get more out of the data limit you have left. While this is great for staying within your plan, it can be the answer to how to fix blurry pictures on Facebook. On your Android, simply:
Open your Settings app. Then tap on Network and Internet, then select Data Saver.
Toggle Data Saver to the off position.
Just be sure to turn this back on after you upload your images so you can stay within your plan parameters.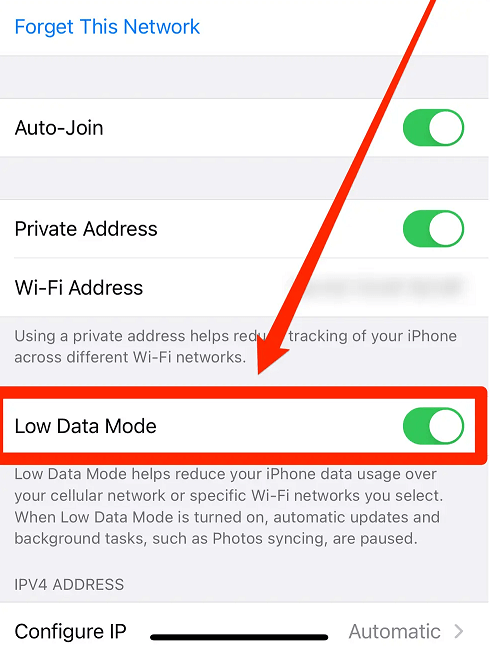 One-stop Solution to Fix Blurry FaceBook Photos Automatically
If you don't want to fix Blurry Pictures on Facebook with a tedious process, you can fix it with the help of some tools! We recommend UltraRepair from iMyFone. It is designed to fix all kinds of corrupted pictures, videos, files, etc. And with just 3 steps, you can fix blurry pictures! Follow the steps below to use it:
iMyFone UltraRepair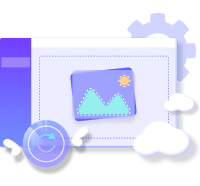 Limited Time 10% OFF Coupon Code for iMyFone UltraRepair: YTR5E7
Step 1.Install iMyFone UltraRepair on your PC by clicking the blue button below. And upload the blurry photos you want to repair.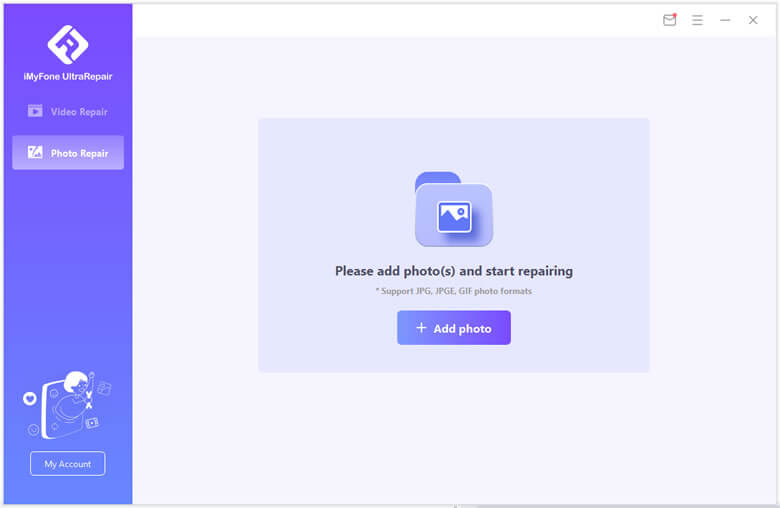 Step 2.Check the photo you upload and click Repair button on the screen.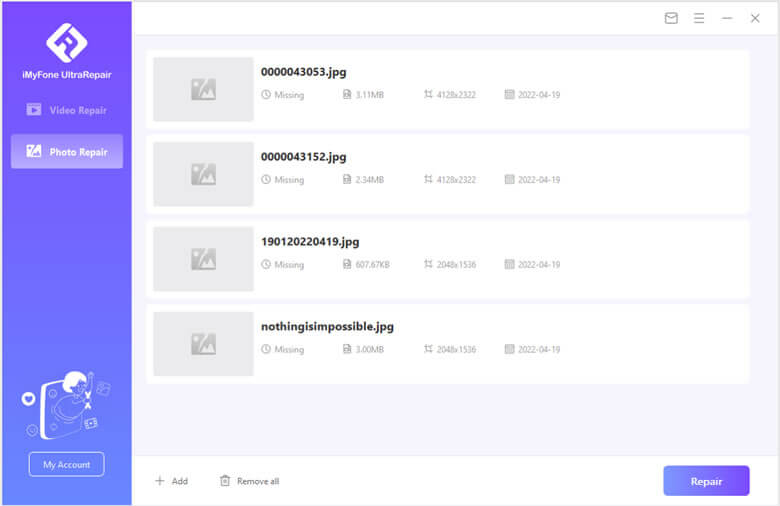 Step 3.Now try to open the repaired picture to see whether it can open normally or not.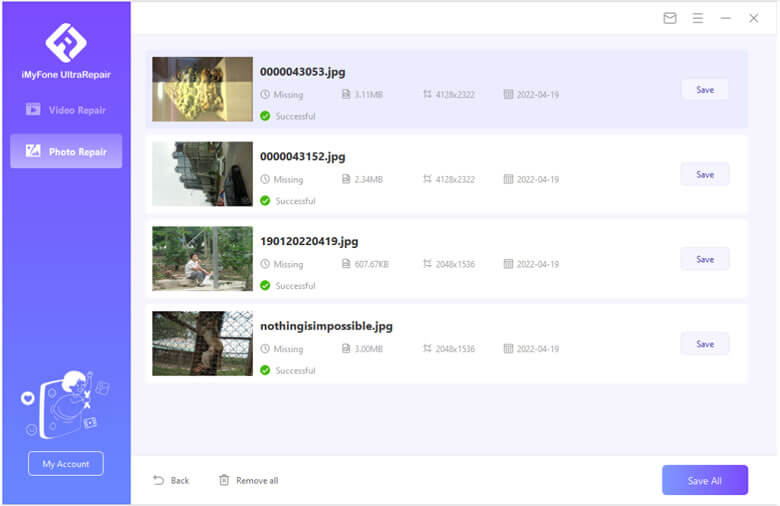 In Brief
With the methods above you can try to fix the blurry picture on Facebook! If you have no idea, just try iMyFone UltraRepair directly! If you have any problems, leave your comment below, I will help you as soon as I can.