[Newest in 2023] How to Fix Blurry Pictures on Facebook?
Category: Repair Files
3 mins read
Nowadays, sharing pictures on social media platforms like Facebook has become an integral part of our lives. However, encountering blurry photos on Facebook can be quite frustrating for you to cherish the memory.
But worry not! Here is a comprehensive guide to help you fix blurry pictures on Facebook and ensure your visual stories are displayed in all their crisp and clear glory.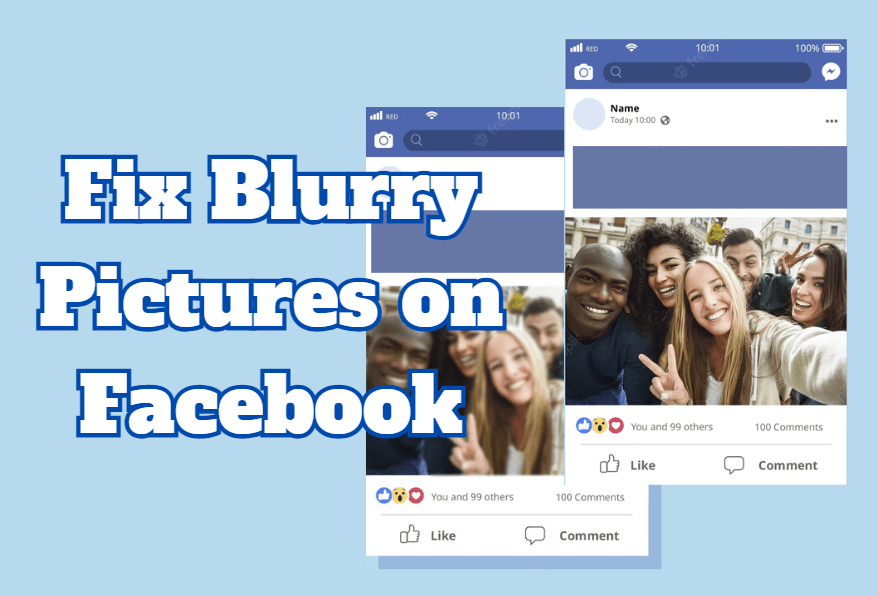 Now download UltraRepair to repair broken, blurry damaged photos in no time.
Part 1: Why are My Facebook Photos Blurry on iPhone or Android?
Odds are the main reason that pictures look blurry on Facebook after upload. That is the term that describes the aspect ratio of any photo you upload and the number of pixels inside the image. Whenever these photographic elements are off, you end up with a picture that does not look as high quality as you would like. Other reasons for blurry images include:
The image is not optimized for the minimum size, and Facebook will stretch it out, often distorting it or making it blurry.
If your connection is poor when you upload, the quality of the photo is sacrificed as only some of the file information made it to Facebook.
In some cases, you may not have the correct image file type. Facebook only supports JPEG, GIF, and PNG photo files.
Part 2: How to Fix Blurry Pictures on Facebook?
The good news is that there are fixes available to transform your blurry images into high-quality photos immediately. Each of these options is easy to implement and does not require any advanced knowledge of it. Let's get started.
1

Upload HD Quality

The first thing you need to check is whether your upload settings are in the right place. Every device has an optional image setting that can be changed to ensure all the media you take is in high definition (HD) quality. If this setting is not turned on, it could be the answer to why are my Facebook pictures blurry. Follow these simple steps:

For iOS:

1. Open Settings and click on Privacy.
2. Go to the Settings tab and tap on Media and Contacts option.
3. Toggle Upload photos in HD to the on position.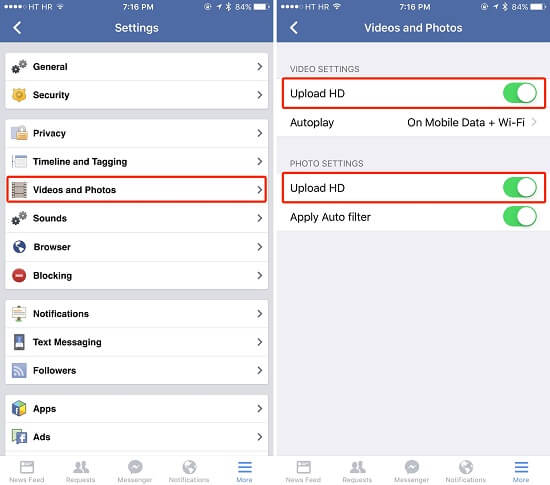 For Android:
1. Tab the button with Hamburger sign, then go to Settings & Privacy.
2. Go to the Settings tab to enter a new screen.
3. Scroll to find Media and Contacts.
4. The last step is to toggle on the option of Upload Photos In HD.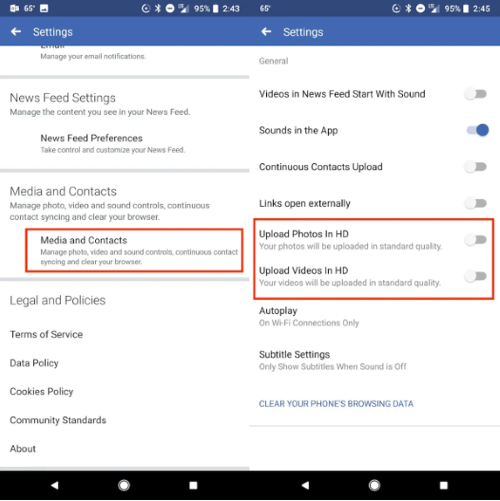 2

Change the Dimensions of Your Image

As a website, Facebook will always compress your images to make it upload faster. So when your photos are compressed by default, if the dimensions of your image don't fit their default dimensions, in the process of reducing the size of your image, the sharpness of the image is reduced. In other words, causing the Facebook photos blurry.

Facebook supports photos that are either 720px, 960px, or 2048px on their longest edge. So make sure you upload your photo at exactly 2048px on its longest edge, or other dimensions if you like.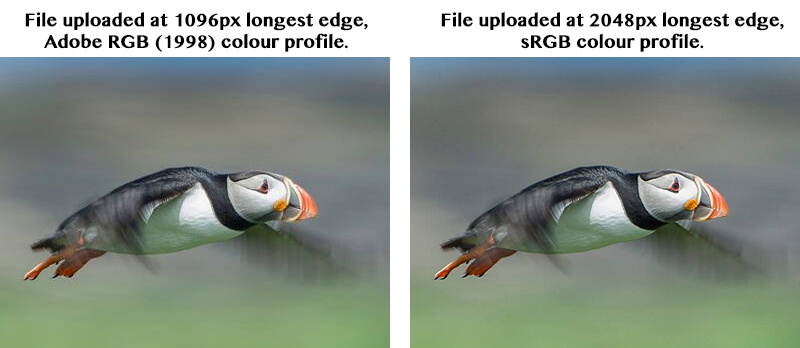 3

Change Your Internet Connection

This solution shows how to fix blurry pictures on facebook on iPhone and any other devices. The point is to ensure your connection to Facebook is uninterrupted, so the entire image can be successfully uploaded to the social media platform.

If you suspect your WiFi connection is not strong enough, switch to your cellular connection. You can also reset your connection by going in and out of airplane mode:

1. Swipe down from the top of the screen two times and open Quick Settings.
2. Locate Airplane Mode and toggle it on. Then wait for about 10s.
3. Toggle off Airplane Mode. Wait for your phone to reconnect to a network, and then try uploading again.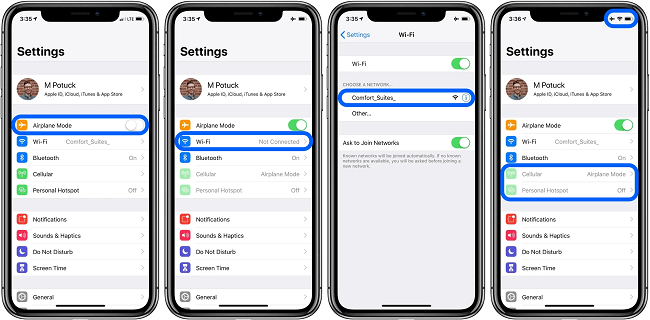 4

Update the Facebook Application

There could be an error between the software running on your iPhone or Android device and the Facebook application. This conflict could be causing issues while uploading or posting photos and videos. The easiest way to fix this is to close all other applications and then update Facebook by:

1. Tap on the Store app on any of your device.
2. Search for Facebook in the search bar.
3. Tap on the result to open the options.
4. If any updates are available, there will be a green Update button you can click.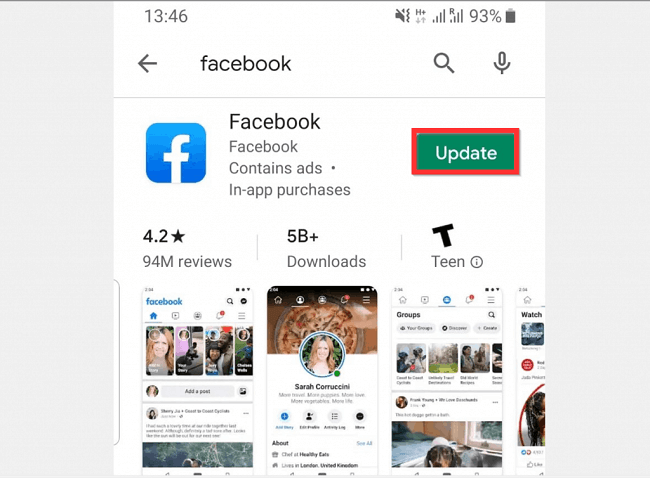 5

Turn Off Your Data Saving Mode

Many users need data-saving plans to avoid going over the limit set by their ISP or cellular provider. It often restricts or compresses data being sent online to its smallest setting by default so you can get more out of the data limit you have left. While this is great for staying within your plan, it also can be the answer to how to fix blurry pictures on facebook in 2023 on iPhone or Android, simply:

For iOS:

1. Open your Settings app. Then tap on Celluar to check out your phone number.
2. Tap on it and head to Data Mode.
3. Change to Standard or other mode to regain some background tasks.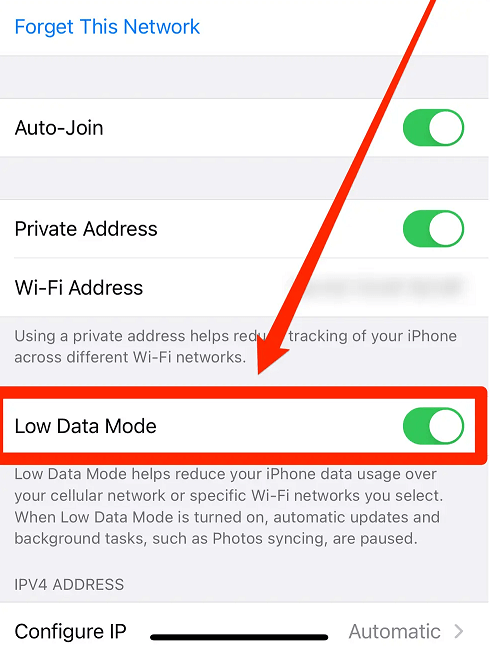 For Android:
1. Open your Settings app. Then tap on Network and Internet, then select Data Saver.
2. Toggle Data Saver to the off position.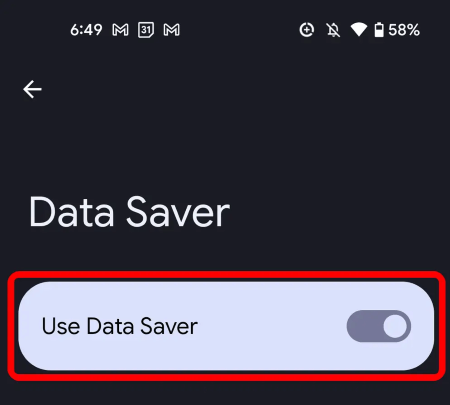 Just be sure to turn this back on after you upload your images so you can stay within your plan parameters.
Part 3: One-stop Solution to Fix FaceBook Photos Blurry
If you don't want to fix blurry pictures on facebook with a tedious process, you can fix it with the help of third party software! We recommend iMyFone UltraRepair - Photo Repair Tool, which can fix blurry pictures on facebook, works on both iPhone and Android.
Compared to other software, UltraRepair ensures to maintain the high quality of the blurry photos while repairing them, making it ideal for those who want to regain all the details of the blurry images.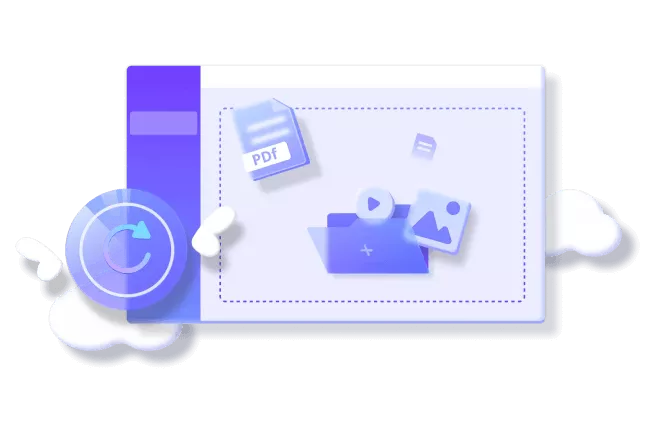 Key Features:
Support to repair photos in all levels of corruption, such as blurry, old,corrupted, pixlated without quality loss.
Support to enhance photos in terms of resolution and quality.
No file size and export limit on the photos to be repaired.
Also support to repair corrupted videos, audio and files.
Support to be used on both Windows and Mac systems.
Learn from the video and steps to make photos clear:
Step 1: Download to launch the software, click the Enhance tab, then choose the feature Photo Clarity.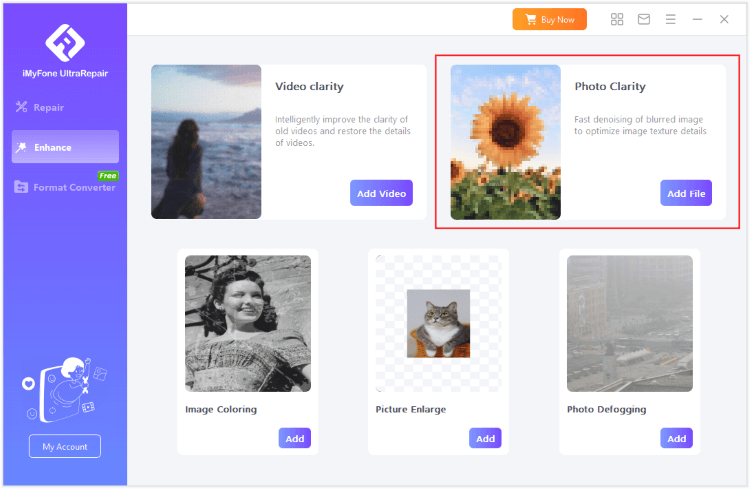 Step 2: Upload the Facebook photo you want to make it clear, then the software will begin to unblur the photo automatically.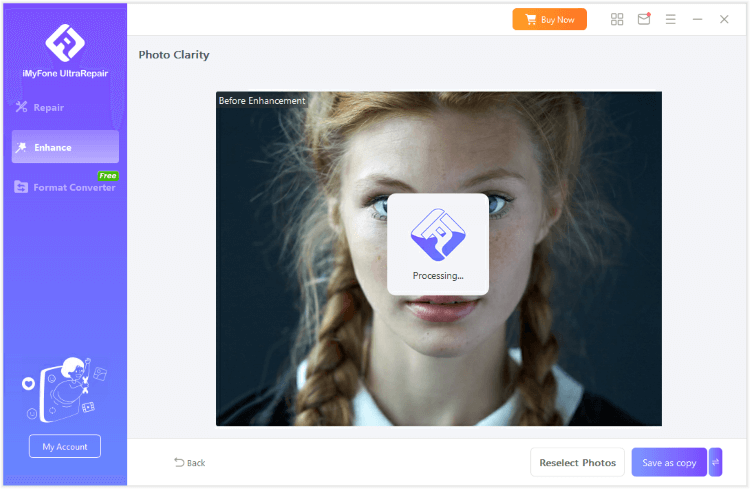 Step 3: When the photo is unblurred, you can see the contrast, then save the clear Facebook photo to your device.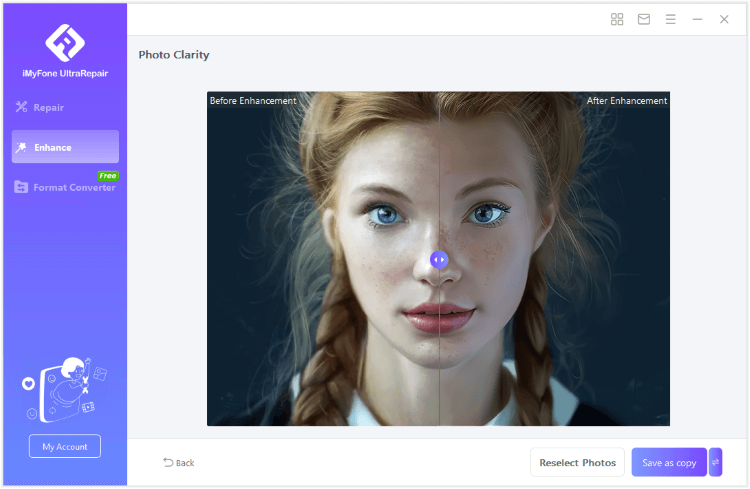 In Conclusion
Now that you understand why Facebook photos blurry after uploading, and there are methods you can try to enhance the clarity of your Facebook pictures. One such method is to utilize a photo repair tool - iMyFone UltraRepair. By using this tool, you can directly remove the blurriness of your images and restore them to their original sharpness. Give it a try and see if it helps improve the quality of your Facebook photos!