YouTube is the second-biggest online video website. It has over a billion users who want to watch your videos as they are. There are so many people using YouTube, which means that you will face problems with loading your videos.
If you're having problems with YouTube video lagging issues, it's time to take action now and fix the problem!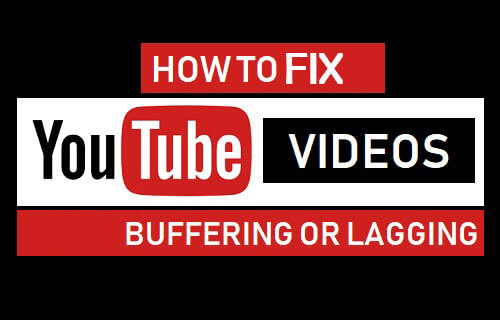 1. Why YouTube Video Lagging or Shutting on Chrome?
Below is the most common reasons cause the lagging of YouTube videos.
Examine your internet connection. If your internet connection is sluggish or irregular, Chrome will struggle to load online pages, causing YouTube to lag or stutter.
If you are watching a YouTube video while having numerous tabs open in Google Chrome. It will cause lagging because many tabs will increase the RAM use on your device.
Check whether the hardware acceleration is turned on or not. Also, check to see if the graphics driver needs to be updated.
2. Common Ways to Fix YouTube Video Lagging
Here are common ways to get rid of the YouTube Video Lagging problem. Let's examine them one by one.
01

Clear Vache in Browser
Chrome stores caches and cookies data from websites to improve loading. Simultaneously, it may generate conflicts on sites like YouTube, lagging, loading, and formatting difficulties. So, try tp clear cache in your browser if you meet YouTube video lagging issues.
To resolve this, try emptying Chrome's cache data. Continue reading to find out how.
To open the Clear Browsing Data window, use Google Chrome and press Ctrl + Shift + Del on your keyboard.
Select All time from the Time range drop-down option. Mark the Cached photos and files checkboxes and click Clear data.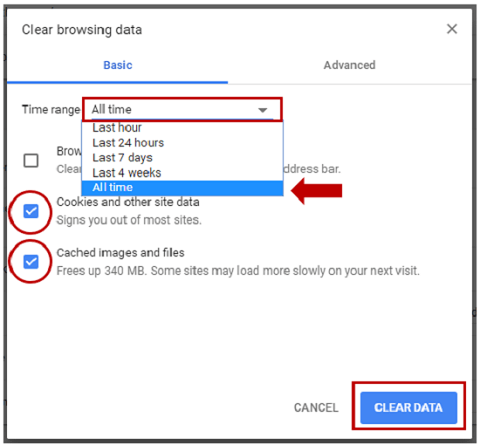 02

Uninstall the Add-ons Causing Choppy Videos
If you began experiencing video lag on YouTube lately, it might be due to a newly installed extension. Follow the steps below to deactivate the Chrome extension:
Enter chrome:/extensions/ in the top-right URL bar and hit Enter, then tap on Disable All Extensions.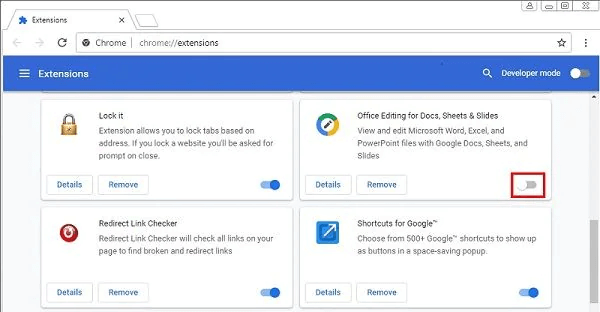 Note
If the problem is solved, it is undoubtedly due to one of the extensions. To find the cause, you'll need to enable each extension one by one.
03

Update Video Card Driver
If you haven't recently updated your system's graphic drivers, you may experience stuttering while watching YouTube videos. To resolve this issue, use the Device Manager utility application to upgrade your outdated graphic driver manually.
Open the Device Manager tool on your device. If you can't find it, click on the Windows icon and search for it.

Expand the Display Adapters section of the Device Manager window and right-click on the graphic driver for your system to update it.
Note
If the problem is solved, it is undoubtedly due to one of the extensions. To find the cause, you'll need to enable each extension one by one.
04

Update Network and Graphics Drivers
Old network and graphic drivers might be the source of YouTube lag. There are various reasons why older drivers are unable to play YouTube videos, including incompatibility or corrupted drivers properly. We have already mentioned upgrading the graphic driver in the above method. It's time for Network driver upgradation.
Look for Network Adapters in Device Manager and double-click on them to expand the drivers.
Depending on your connection, look for the WIFI or LAN driver. Right-click on the Connection > Update Driver > Search Automatically for Drivers, and proceed as directed.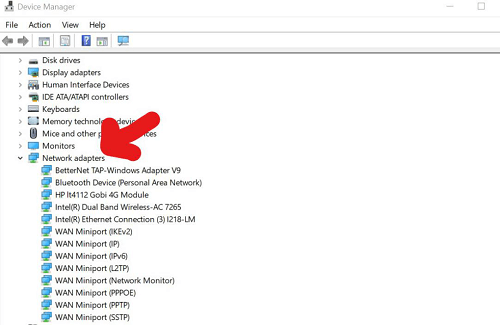 After that, restart your computer to see whether the problem has been repaired. If not, don't panic because we have a few more options for you.
05

Reinstall the Latest Version of the Web Browser
A problem in the Google Chrome browser can potentially cause slowness when watching YouTube videos. An old version of the browser can be one of the causes of YouTube lagging difficulties; thus, it's essential to upgrade your browser. You may also try reinstalling your browser, but make sure you delete Chrome correctly first.
To update Google Chrome, click the three-dot in the upper-right corner and select Settings.
Then, in the left sidebar, select About Chrome to allow the browser to check for and automatically update itself to the most recent version.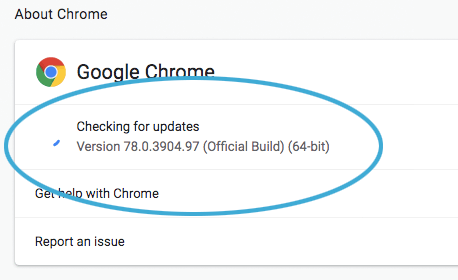 3. One-stop Solutions to Fix Lagging YouTube Video
If you have tried all the ways, but your YouTube video isn't playing smoothly, it's time for the one-stop solution. iMyFone UltraRepair is a professional tool for fixing lagging YouTube videos. It can help you speed up your slow videos, improve their quality, and make them more stable. It is the most effective and efficient way to eliminate YouTube buffering.
The best aspect is that it can do much more than only restore videos because it also works on images and other media.
iMyFone UltraRepair
Repair video files with a high success rate. It provides a low-cost yet professional method of video editing.
Fix and improve videos in batches with varying degrees of brokenness.
Really easy to use. You can upload several videos, and by following three simple steps, you will remove all the errors from your videos.
Support the latest Windows 11 & macOS 10.15.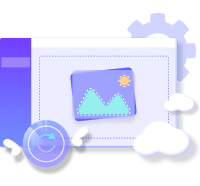 See how to repair downloaded lagging YouTube video via UltraRepair below:
Step 1. Download and install UltraRepair on your PC and click Video Repair.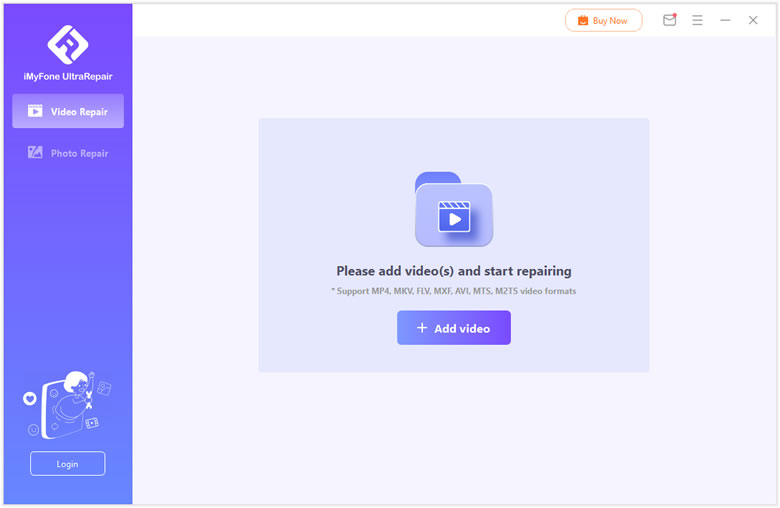 Step 2. Add lagging video you want to repair by tapping on Add Video button. Then click Repair to start to fix.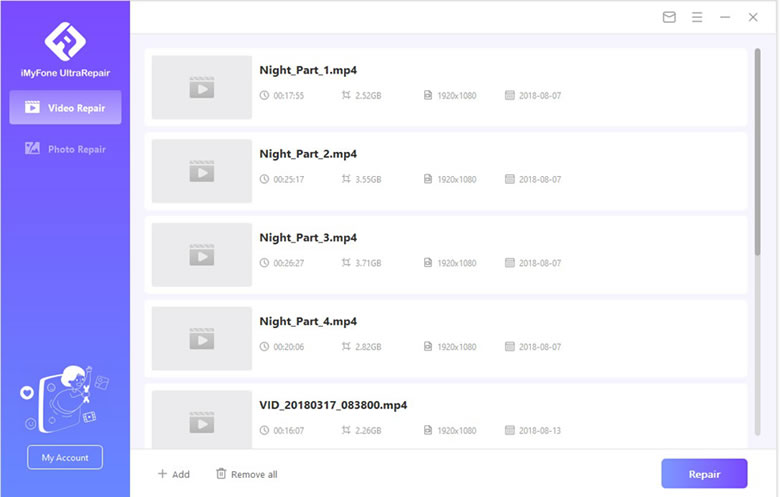 Step 3. Wait for the procession finish and click Save All button to save all repaired video on your PC.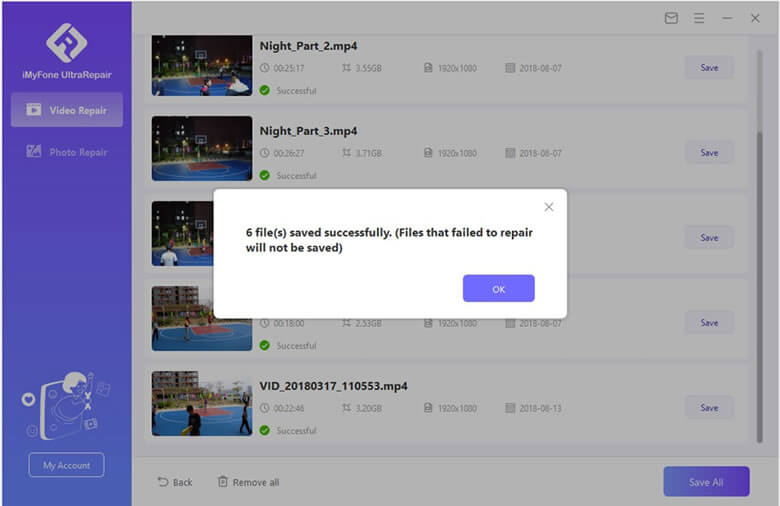 To Conclude
YouTube, however, is such a great way to consume content. Who doesn't enjoy watching little time-sensitive challenges or other fun things?
The above YouTube tips will help you improve your YouTube experience and fix lagging issues. Playback quality could be different in every browser. Try to access YouTube from another browser if the above tips don't work.