( Reviewed by 113 Users )
Easy to Use!
Repair iTunes error successfully
Worked incredibly
No data loss
Helpful! Recommended!
Speed up my iTunes
Add My Review
( Reviewed by 113 Users )
User Reviews of iMyFone TunesFix
iMyFone TunesFix, the world's NO.1 all-sided iTunes repair expert, gives you the easiest way to brings iTunes back to work normally.
By Tom 2018-10-12

First class tool to fix Itunes ... Had luck to find this tool and fixed error 3004...

iMyFone replied:

Hi Tom, thank you for your feedback. We're glad that your iTunes error was fixed.

By ozir 2018-10-12

tunes fix error

iMyFone replied:

Hi ozir, is there any issue? We hope you would give us more details so that we can try our best to help you.

By andrew 2018-10-06

I am not a user who is aware of technical things so I always look for tools which are simple to use just like this one.

By billa 2018-09-25

in trail version nothing work fake software asshole fuck off

iMyFone replied:

Hi billa, we don't advertise this is a free trial. TunesFix is free to detect your iTunes. However, if you want to fix, clean or uninstall iTunes, please register it first. Have a good day.

By Sarthak 2018-09-21

i have a problem to update iTunes, tried a lot of ways, but didn\\\'t work. I searched and found iMyFone TunesFix. It\\\'s just the perfect tool for me. Interface is clear and really helpful!

iMyFone replied:

Hi Sarthak, thank you so much for your feedback. We're glad that our software solved your iTunes issues.

By Gerry 2018-09-17

This program saved my computer! After over a year of iTunes errors and freezes, i was considering buying a newer computer. I downloaded this program, ran the deep clean option and was able to get over 120GBs of junk files off my computer. My iTunes was finally able to update and my computer runs so much better now. I am so happy with my purchase. DEFINTELY worth the price and the piece of mind you'll get. Best purchase I've made in a while!!!!

iMyFone replied:

Hi Gerry, thank you for your feedback! We're glad that the software solved your issue. Have a good day!

By Niki 2018-09-12

My iTunes doesn\'t work, so I hope TunesFix can fixe it. I used the repair mode and It\'s solved. I can\'t believe it\'s so easy! Thank you iMyFone!

By Luca 2018-09-09

Thanks for your good software, it has done a good job.

By Alexander 2018-09-07

Hi, I tried uninstall the iTunes day and nights but it still failed. Could your program solve my issue?

iMyFone replied:

Hi Alexander, yes, you can run TunesFix. It will detect your iTunes issue and offer you the specific repair for it. Once done, your iTunes should be successfully installed.

By Danny 2018-09-03

Great software! It fixed the itunes error 3006 on my computer, thanks!
Other Users Are Also Downloading
File Repair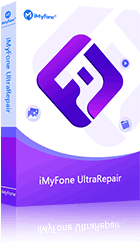 3 simple steps to repair corrupted/damaged/broken photos, videos and documents.
iPhone Data Eraser
Ultimate tool to erase iOS devices and release the space
Mac Cleaner Tool
All-in-one solution to clean up Mac computers