Bypass Google Account Lock on Android [2023 Full Guide]
Category: Unlock Android
3 mins read
In an effort to make Android devices more secure if stolen or lost, Google implements the Factory Reset Protection (FRP) – a security feature that ensures that the identity of the Android device owner is verified using Google account username and password. Therefore, Android devices now rely on Google Account for activation.
While Google Account Lock is a beautiful security feature for Android devices, it poses a huge problem for those that cannot remember their Google account password or those that bought a secondhand device with the previous owner's account still associated to it. Hence, this blog will teach us how to bypass Google account lock on Android devices.
Free download iMyFone LockWiper (Android) to unlock screen locks and FRP lock/Google account without password.
Solutions to Bypass Google Account Lock on Android
If you want to learn how to bypass Google account lock on Android, then the best techniques are outlined and discussed in the following paragraphs of this article.
Solution 1

Unlocking Tool - Safe & Fast

When battling with Google account lock, the first tool that comes to the heart of many Android device users is iMyFone LockWiper (Android) FRP unlock tool. This application was designed by iMyFone Inc. to help people bypass Google account lock instantly without providing any password. It's very helpful in situations when you forgot your Gmail account password or get a second-hand device with Google FRP lock, and screen lock PIN, pattern, fingerprint or Face Detection.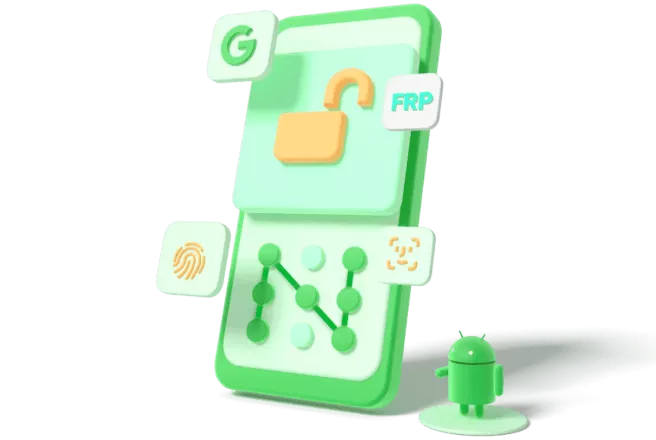 The Notable Features of iMyFone LockWiper (Android)
Bypass Google account Lock on Android without a password.
You will totally regain full access over your device's features and functionalities.
Allows you to add an existing Google account or create a new one after bypassing the old Google account.
It completely removes your device from the previous Google account and makes it invisible to the user.
This application has served 100,000+ Android device users since its introduction.
We recommend this solution for Google account lock bypass because it's efficient in removing FRP locks, and many users have attested to this fact. Can learn more reviews about iMyFone LockWiper(Android).

Here are Steps to bypass Google account lock via LockWiper (Android)
Step 1: Downloading and installing iMyFone LockWiper (Android) on your computer. Now, select "Remove Google Lock (FRP)" from the first screen as your unlocking mode.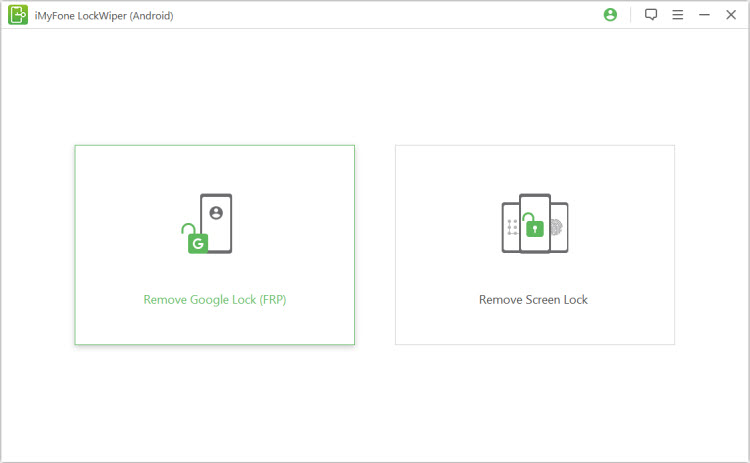 Step 2: Click "Start" and connect your device via a USB cable. Select your device information by correcting the device name if not detected right. Then, click Next.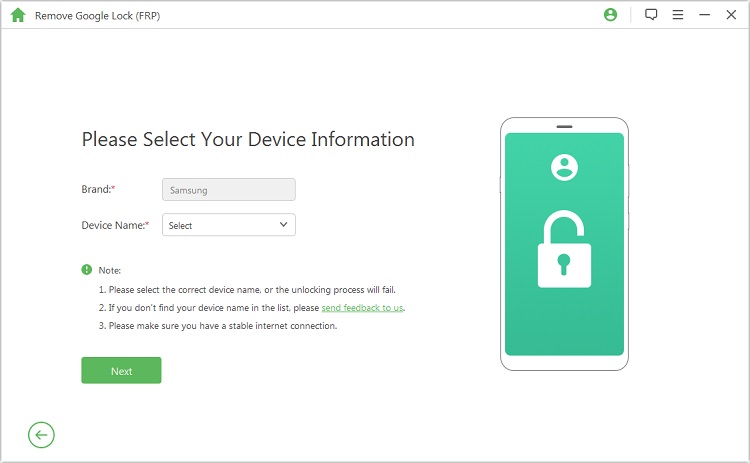 Step 3: Select your device PDA or input it manually, select the right Country and Carrier, and then click Download to continue.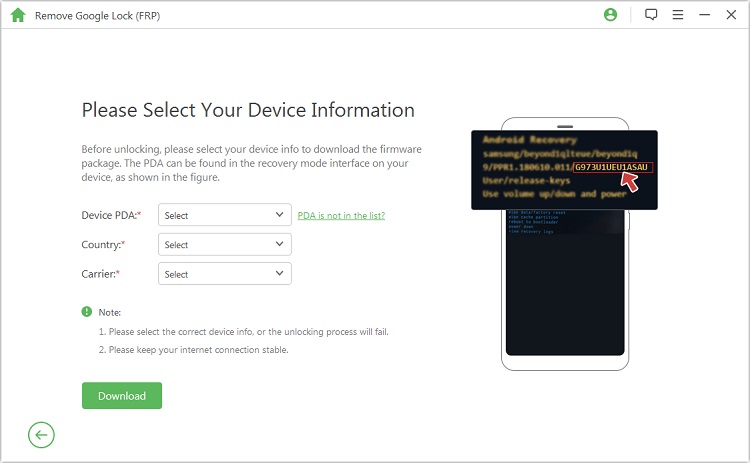 Step 4: Prepare to download the data package. After that, extract the package and put your device into downloading mode.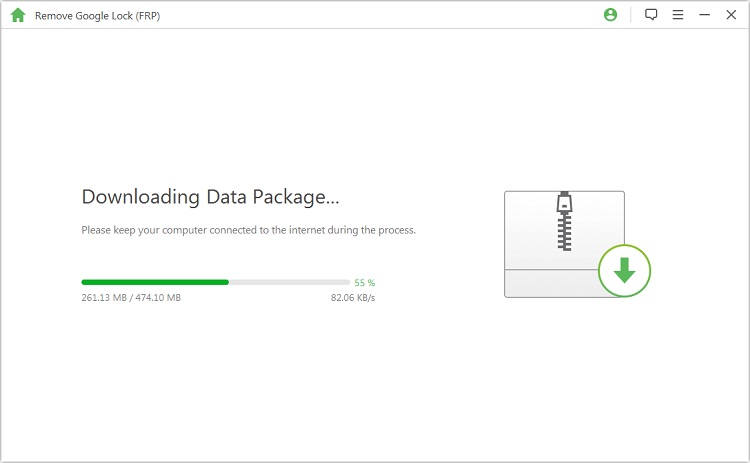 Step 5: Entering 000000 to confirm to install the data package.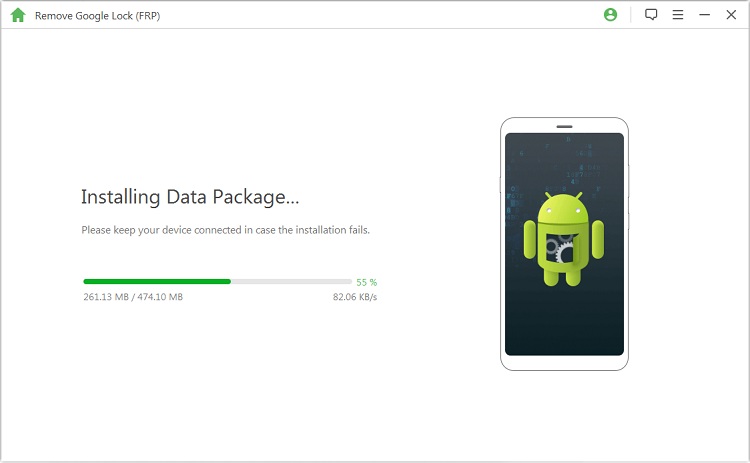 Step 6: Follow the guide to reset your device again. Download the firmware package for your device, and follow the onscreen instruction to complete the process.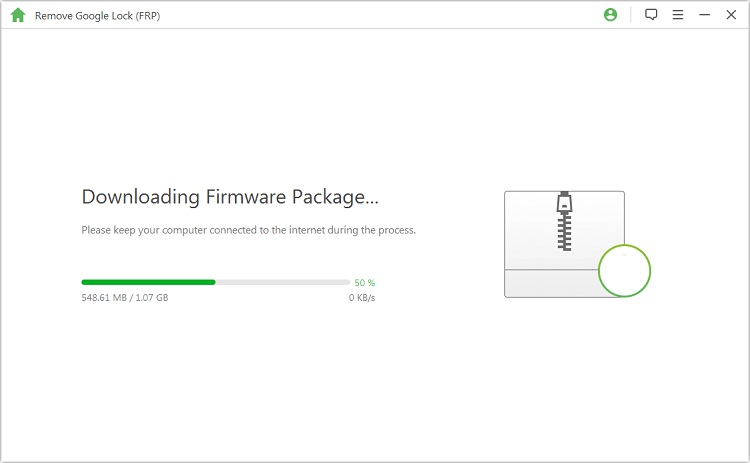 Step 7: Click "Start to Extract"; it will bypass the Google account lock on your device.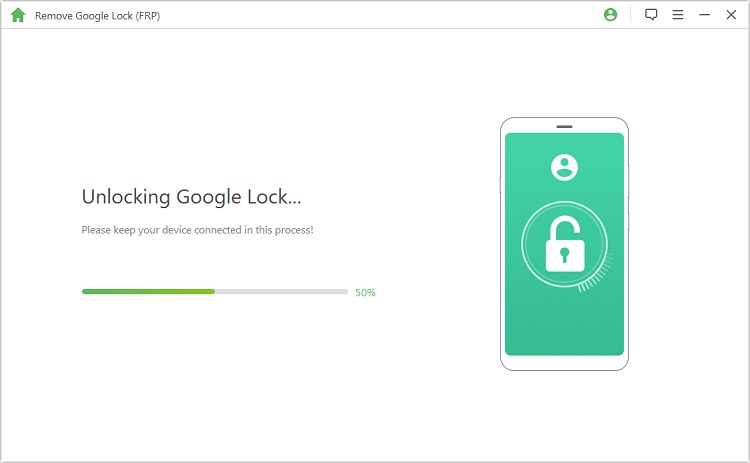 Step 8: Now it bypasses the Google account lock on your Android device successfully.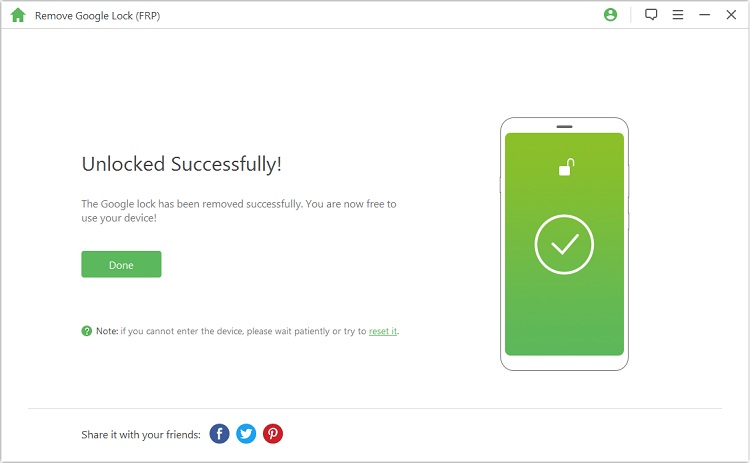 Now you know how to bypass Google lock after these steps. It's a tool for Google FRP bypass 2019/2020 that you can get to bypass Google FRP lock on Android device easily just by the Download Now button below.
Here is the video guide of how to bypass Google account lock via LockWiper (Android):
Solution 2

FRP Bypass APK

The FRP bypass apk is a good way to bypass Google account lock on devices running Android 5.1.1, and the process is simple. However, the chances of unlocking your Android device using this solution is high but getting the required materials such as OTG cable, a flash drive, and PC is a huge limitation coupled with the fact that it only works on devices running Android 5.1.1.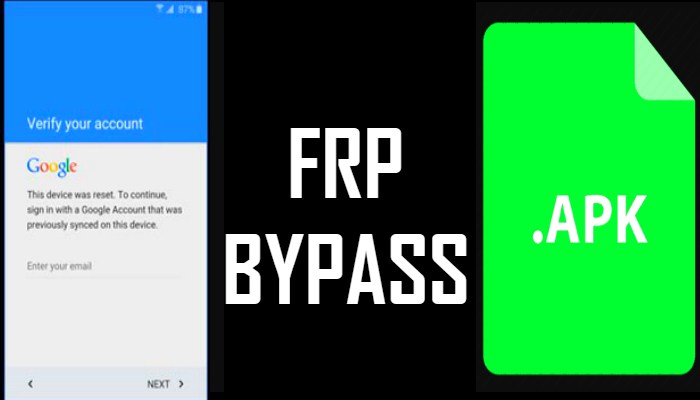 Solution 3

Other Bypass Tools

Many other tools can help you to Bypass Google account lock from your Android device, and some of them include:
Pangu FRP Bypass APK
UnlockUnit Intelligent Assistance
Samsung Reactivation Lock/FRP Removal Tool
FRP/Google Account Bypass and Flashing Tool
Free Bypass APK for Samsung
However, not all these tools are tested and rusted and many of them are not close to what they claim they do.
Solution 4

Online Service

You will be able to find some online tool for bypassing Google account lock when you search on Google for such services. But many of these tools neither accomplish what they promise nor give your money back after failing.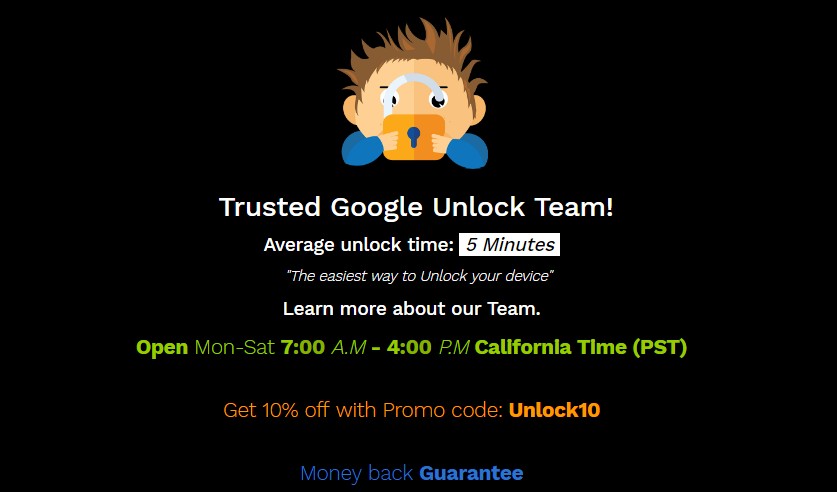 Tips. How to Avoid Google Account Lock on Android Device
Google Account Lock is an Android device lock that prevents anyone other than the rightful owner of the Android device from using it after performing a hard reset on the device. Therefore, if you don't want to learn how to bypass your Google account, you can avoid it.  If you want to avoid Google account lock on your Android device, then follow the tips we outlined and discussed below.
#1

Disable Google Account

The best way to avoid Google account verification lock on your Android phone is to disable FRP on the device by removing Google account from the device through the Settings app.

Step 1. Go to Settings on your device.
Step 2. Choose "Cloud and Account" in the setting option and select the "Account" option.
Step 3. Find your Google account and select "Remove Account".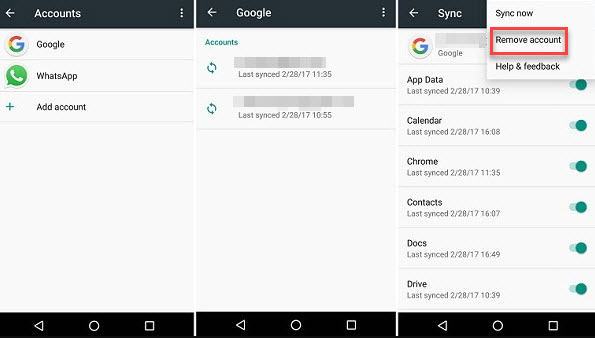 If you've completed the above steps, the Google account will be removed from your device.
#2

Don't Factory Reset Your Android Device

The Google account lock only surfaces when you factory reset your android device. So, if you forgot your Google account password, ensure you don't factory reset your device until you recover the password.
#3

Get the Full Details of a Secondhand Android Phone before Committing Money

If you're planning on buying a secondhand android device from an online store, ensure you get the full details and state of the device before committing money.
---
In all, we've discussed how to bypass Google account lock on Android device. But we would also like to mention that iMyFone LockWiper (Android) FRP unlock is the ultimate solution for bypassing any Android device lock without a password. So, get yourself a copy to unlock your device now.