How to Reset iPad without Apple ID Password (iOS 16 Supported)
Category: Unlock iPhone
3 mins read
There are times you need to reset your iPad/iPad mini/iPad Pro without your Apple ID and this can be done for a whole lot of reasons. For example, if you forgot your Apple ID, you may need to do a reset. Truth be told, restoring your iPad to factory settings will help transform your device into a new one just like when you just bought it off the shelf. The advantage is that you will have enough storage space and your device will perform optimally. There are several ways this can be done and this article takes a look at some of them.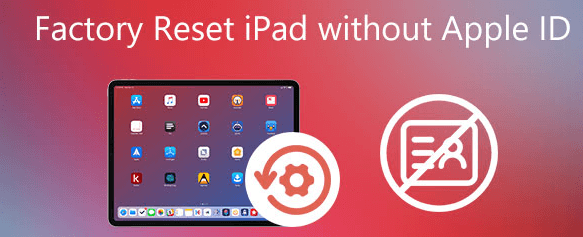 How to Permanently Reset iPad without Apple ID Password
iMyFone LockWiper is a unique tool like no other when it comes to reset iPad without apple id or iCloud password (including iPad mini & iPad Pro). To perform Apple password reset without Apple ID, LockWiper utilizes the "Unlock Apple ID" mode which is designed to wipe out all data on your iPad (mini/Pro) in a flash.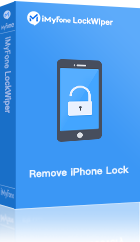 Reset iPad and iPhones without providing Apple ID password within a few clicks.
You can reset all your iPad no matter "Find My iPad" is on or off.
User-friendly and intuitive software interface. Navigating through the software's features and modes is very easy.
LockWiper can remove Apple ID and it supports iOS 16 and iOS 17 Beta.
Here is the video tutorial to reset the iPad without an Apple ID password with iMyFone LockWiper.
Steps to Reset iPad without Apple ID/iCloud Password - iOS 16 Supported
For resetting iPad/iPad mini/iPad Pro without Apple ID, firstly, you should make sure you can access your iDevice settings, it cannot remove iCloud Activation Lock Screen.
Step 1: Connect your iPad to computer which has iMyFone LockWiper installed. Select the Unlock Apple ID"mode.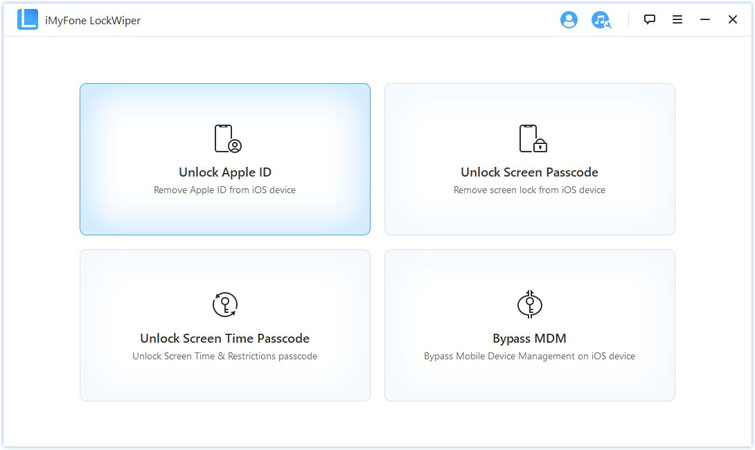 Step 2: Click on Start Unlock, it will take several minutes to reset your iPad without Apple ID.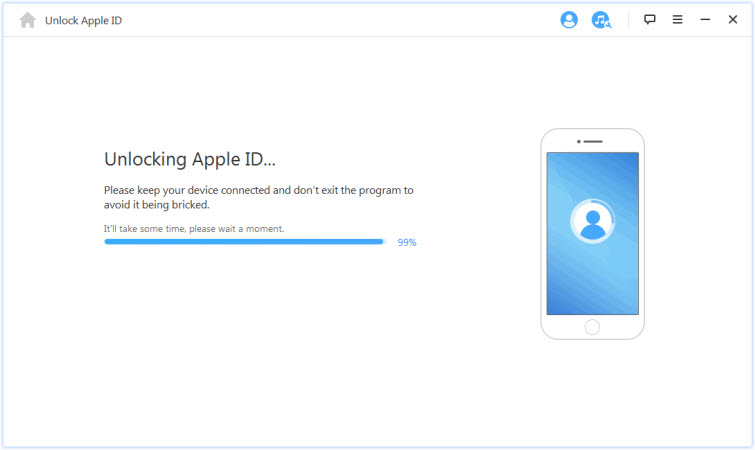 iMyFone LockWiper is fully compatible with latest iOS versions and all models of iPhone, iPad and iPod touch. It's also highly recommended by professional software review sites, like Geeky Gadgets, download.hr, etc.
We can also help you unlock your Android devices, what you need to do is to download LockWiper (Android).
How to Reset iPad without Apple ID with iTunes
Step 1: Open iTunes on your computer.
Step 2: Connect your iPad/iPad min/iPad Pro to the computer with a cable.
Step 3: Select your iPad when it appears on iTunes.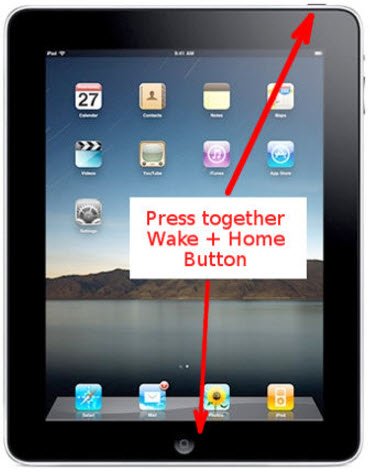 Step 4: Press the Sleep/Wake and the Home buttons. Keep holding on till you see the Recovery screen.
Step 5: Click on "Summary>Restore iPad" on iTunes. Wait for several minutes, your device will be restored to factory settings. Then you can set up your iPad and use it.
How to Reset Apple ID Password
If the Apple ID belongs to you, you can easily reset your Apple ID and password, even you have already forgotten both of them. Apple has given the detailed steps of 3 situations: "Email, password, and security questions", "Two-factor authentication" and "Two-step verification". We will describe the first situation.
Step 1: Go to https://appleid.apple.com/, click "Forgot Apple ID or password".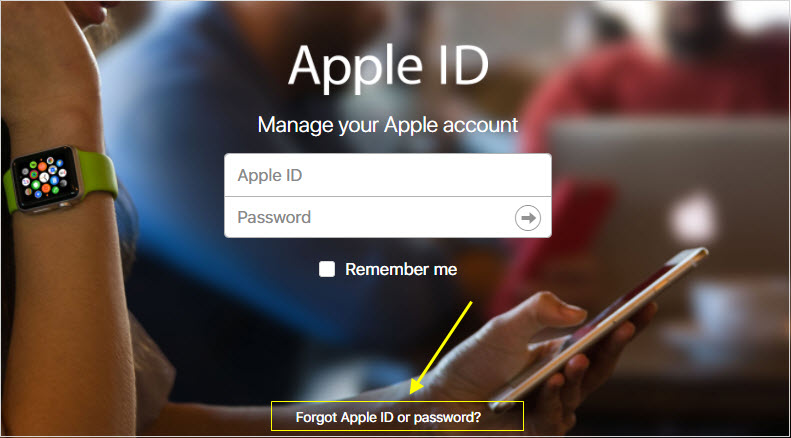 Step 2: Input your Apple ID. If you forgot your Apple ID, you can go to your iPhone's iCloud, iTunes&App Store, and many other options to find it.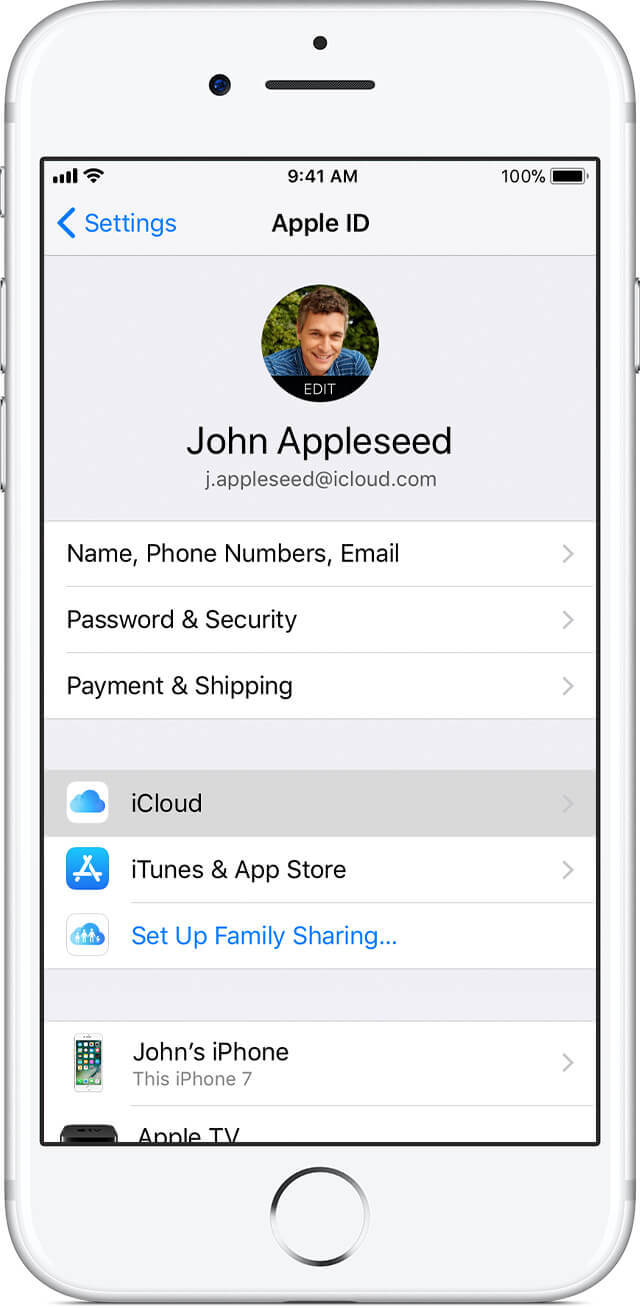 Step 3: Choose "Answer security questions" or "Get an email" to reset your Apple ID password.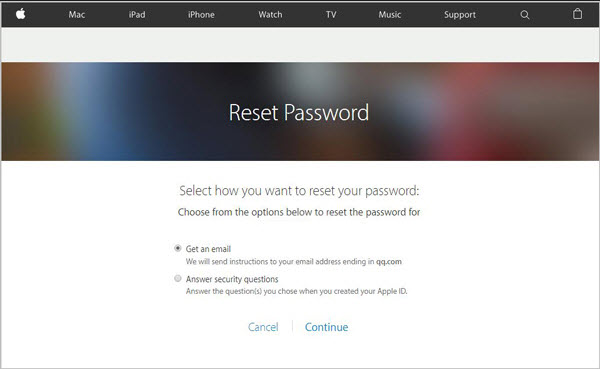 After that, you can use the new password to sign in all of your devices that linked to the account.
Useful Tips about Apple ID Password Reset
Back up your important information before reset to avoid losing them permanently. This is because iPad resets wipes out all data with the aim of restoring the device to its new state. If there is no back up of your data, you are likely to lose them at the end.
Ensure that you have the latest version of iTunes on your computer or Mac if you want to use the iTunes option to do a factory reset.
If you are planning to resell your iPad or donating it, then it is important to wipe out sensitive data before handing it over to the new owner.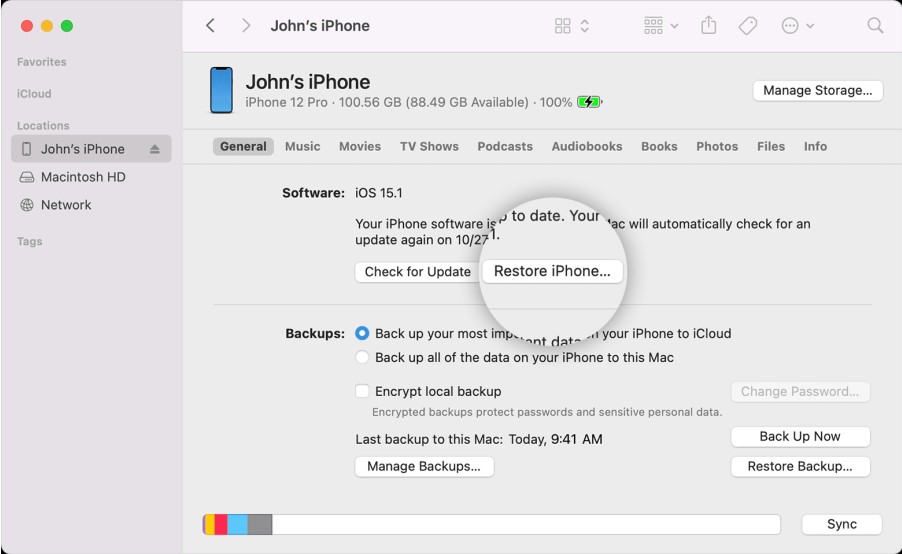 Summary
There are many ways to reset iPad even if you don't know the Apple ID password. One of the most convenient ways to do it is via iMyFone LockWiper. Not only can you reset your iPad without Apple ID via this tool, you can also fix any other Apple ID problem with ease.