No doubt, you need to have the right tools to unlock your device. Whether you forget your Apple ID, Screen Time Passcode or iPhone screen passcode, all you need is the best iPhone unlocker. You may consider different options for accessing your iPhone device.
Are you unable to access your iPhone? Many people search "PassFab iPhone Unlocker" to find out how to access their devices. In this article, we have come together with everything you need to know about the PassFab unlocking tool. Also, we will show you its best alternative.
Part 1. Know Everything about PassFab iPhone Unlocker
1.1 What is PassFab iPhone Unlocker
If you are an iPhone user, you know better how difficult it can be for you to access your device if something goes wrong. This is where PassFab iPhone Unlocker comes in handy to help you gain access to your device by bypassing the screen passcode. Furthermore, it can help unlock Apple ID, remove Screen Time Passcode, and resolve the MDM issue.
Whether your iPhone is locked or disabled, this software can let you unlock your device in different situations. With the help of the PassFab tool, you can overcome different barriers in circumstances such as Touch ID not working effectively, disabled device, or forgotten iPhone passcodes.
1.2 Features of PassFab iPhone Unlocker
Indeed, the PassFab iPhone unlocker is a very versatile and popular tool among iPhone / iPad users. It offers some amazing features to the users. It lets you factory reset your device without a password and unlock all types of screen locks. Let's find out more about these features:
Factory reset your iDevices: If you want to factory reset your iDevices without a password, PassFab iPhone Unlocker is an ideal choice. As a professional iPhone unlocker, it lets you reset your device without Apple ID and screen passcode.
Turn off the screen without a password: PassFab lets you turn off your device screen without any need for a password. This is one of the best features of the PassFab unlocker.
Unlock all kinds of screen locks: Most importantly, you can unlock all kinds of screen locks such as 4-digit code, 6-digit code, Touch ID, and Face ID.
Apart from these features, PassFab offers much more to help you access your device in different circumstances
1.3 How to Use PassFab iPhone Unlocker
Wondering how to use PassFab iPhone Unlocker? First of all, you need to know that your iPhone / iPad can get locked or disabled due to different reasons. For that purpose, you need to select the right method to unlock your device. In this section, we will show you how to use the PassFab unlocker.
Step 1. To begin with, make sure to download and install the PassFab tool on your computer or laptop.
Step 2. Once you have successfully downloaded, connect your iPhone to your computer or laptop using a USB cable and click "Next" button.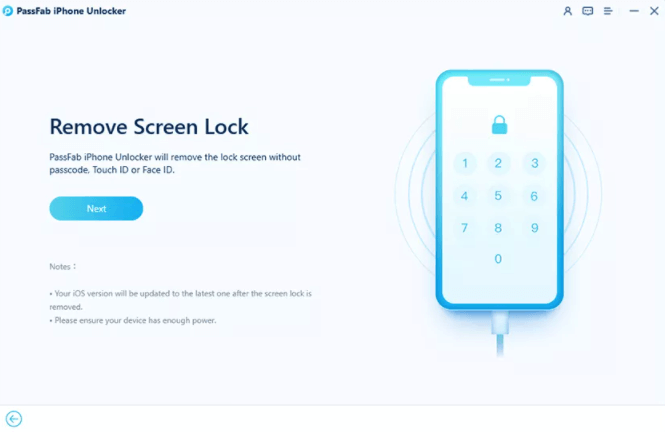 Step 3. Download and save firmware package when prompted.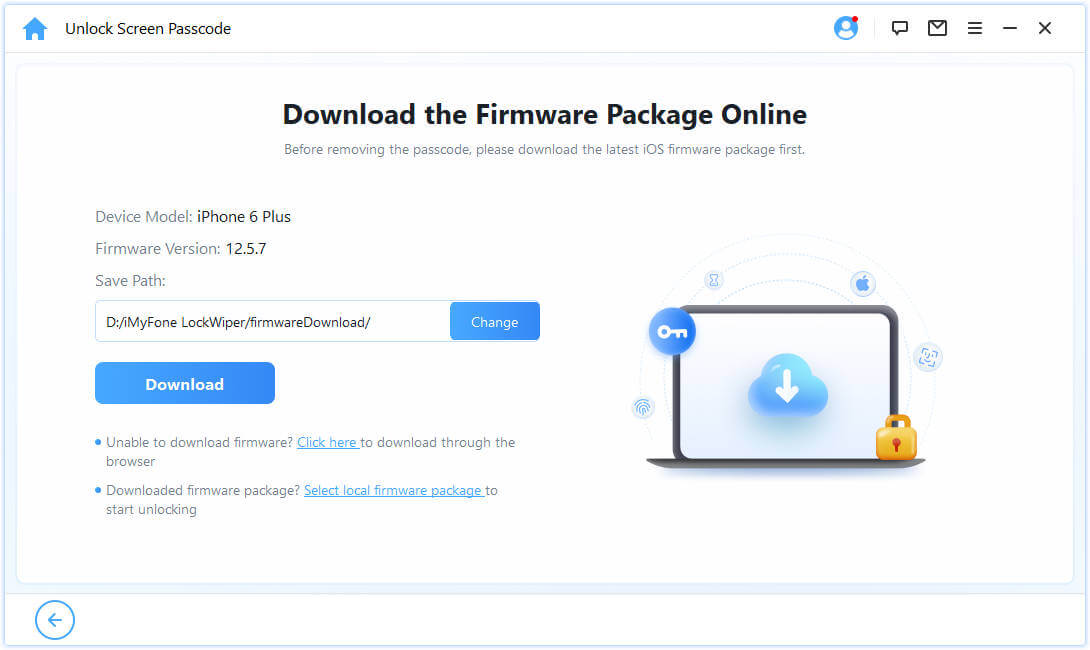 Step 4. Click on "Start Remove" button to remove the passcode.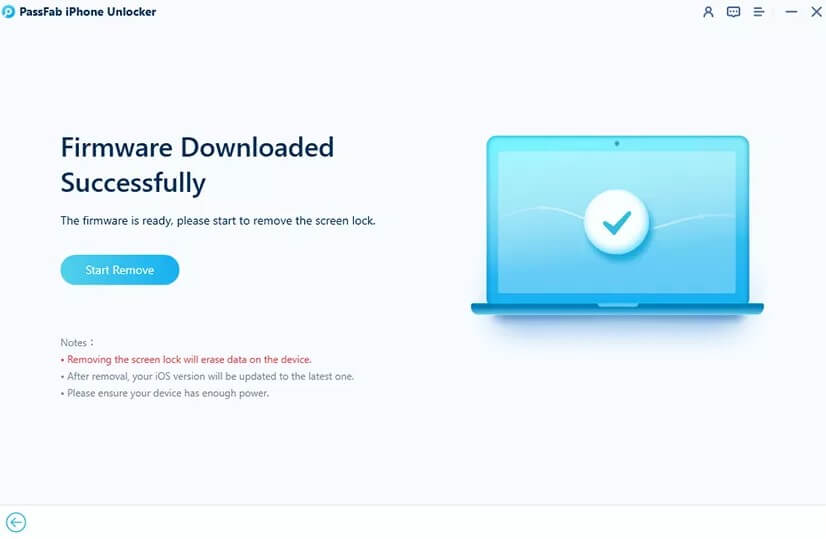 1.4 The Price of PassFab iPhone Unlocker
Do you want to buy PassFab Unlocker for iPhone? It offers a 30-day money-back guarantee. When you purchase the subscription plan, it can offer you lifetime free updates. PassFab comes with three packages: 1 Month License, 1 Year License, and Lifetime License.
1 Month License: $45.95
1 Year License: $49.95
Lifetime License: $59.95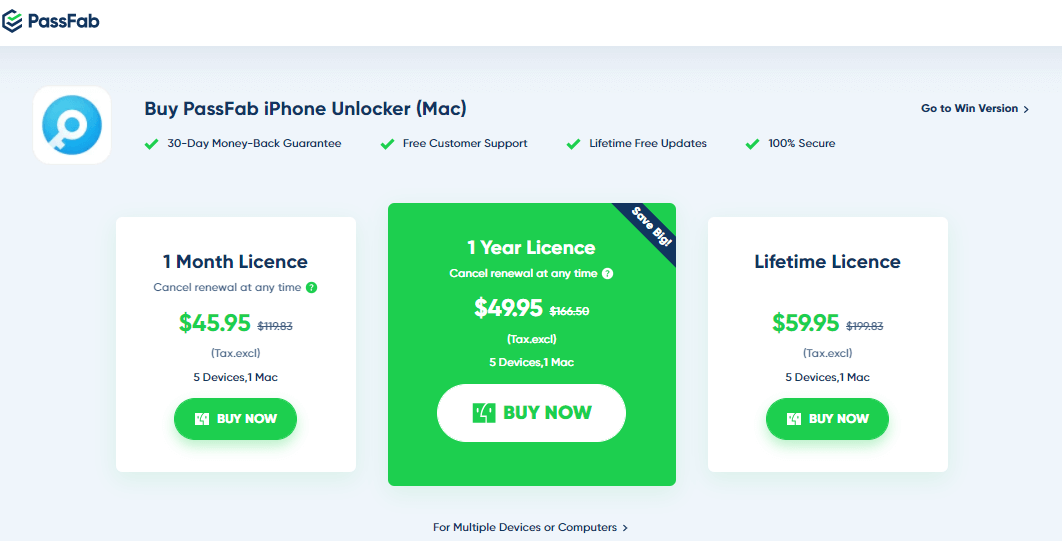 Make sure to choose a License plan that suits your needs. PassFab accepts payment from PayPal, VISA, and much more.
1.5 The Reviews about PassFab iPhone Unlocker
Undoubtedly, PassFab is a great tool that lets you unlock your iPhone or iPad. When you cannot use the passcode, it can help you fix your disabled device. Moreover, this software can bypass Screen time as well as Remote Management. It works perfectly for the latest iOS and Mac versions.
Pros
It is the latest unlocking tool that offers numerous features.
It is available for both Windows computers and Apple Mac. That's why it is a more versatile option as compared to other tools.
The unlocking process can be completed in a few clicks.
It can be best used for different potential locks.
Cons
It simply can't help with activation tools. In other words, you will need to buy the PassFab Activation Unlocker.
The price is high.
Part 2. The Best PassFab iPhone Unlocker Alternative
2.1 What is iMyFone LockWiper
iMyFone LockWiper is the best alternative to the PassFab iPhone unlocker. It allows you to unlock the iPhone with minimal effort. Moreover, this tool is completely safe and secure to use. Whether you have forgotten the passcode or got your device disabled, LockWiper is all you need.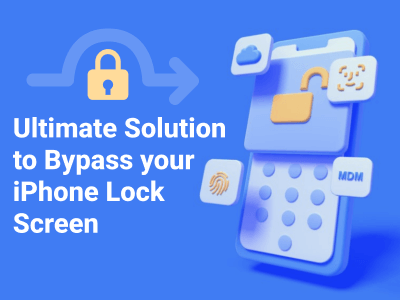 2.2 Why Choose LockWiper
Here are some key features that make LockWiper the best choice:
2.3 How to Use LockWiper
Video Tutorial about How to Change Apple ID without Email/Phone Number/Security Questions
Step 1: After installing iMyFone LockWiper on your computer, launch it. Connect the device whose Apple ID you wish to remove to the computer and trust the connection.
Step 2: Select the Unlock Apple ID mode on LockWiper and then tap the Start to Unlock button.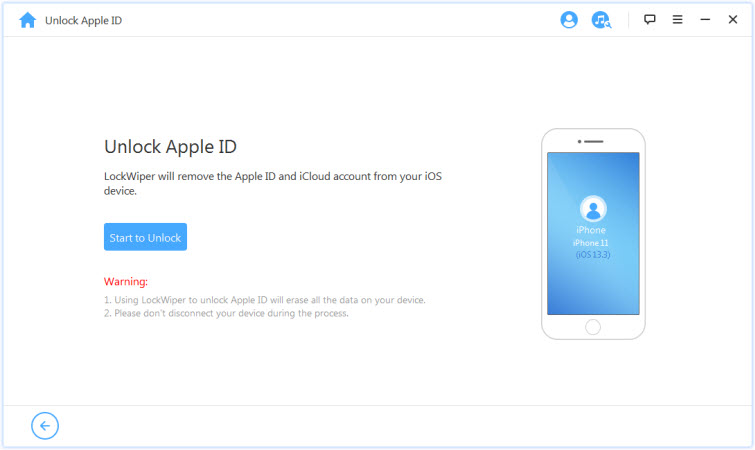 Step 3: LockWiper will start removing the Apple ID if "Find My iPhone" is disabled. If the Find My iPhone feature is enabled, follow the onscreen instructions to reset all settings on the device. When your iPhone reboots, it will starting the removal process.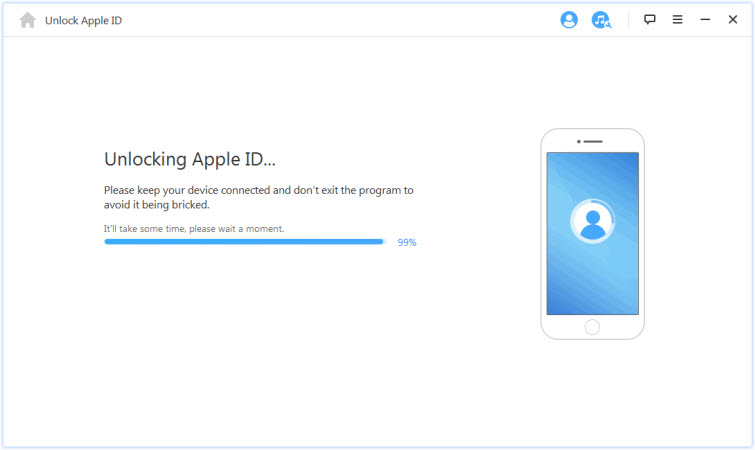 That's it, you just need to wait for a moment for it to complete.
2.4 The Price of LockWiper
iMyFone LockWiper offers a free trial version to help you test the tool before purchasing its subscription plan. Once you go through LockWiper's unlock process, you can choose from 3 premium plans at an affordable price.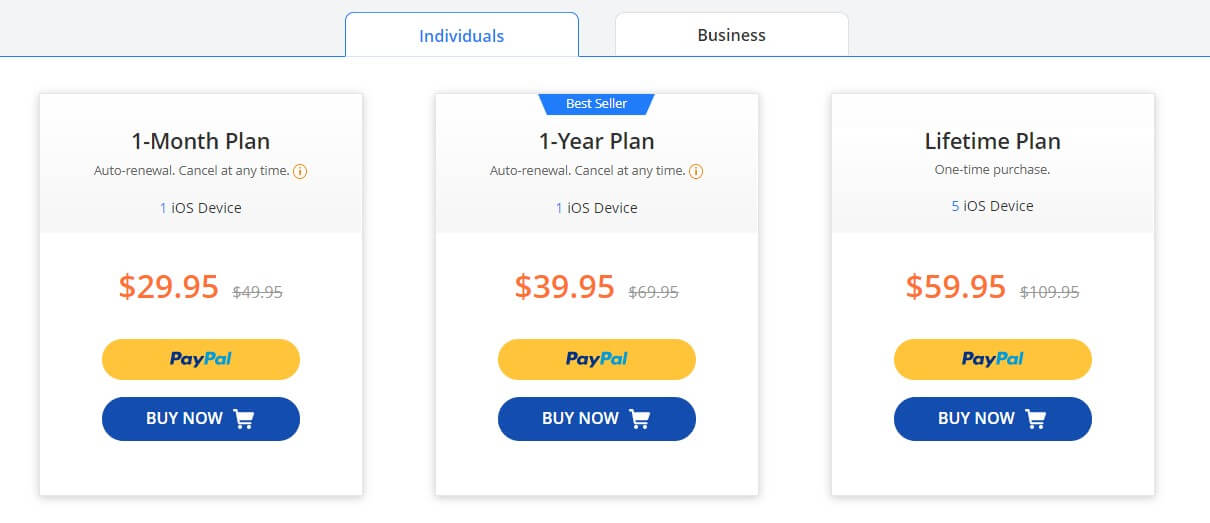 There's also business plan at the price $49.95/Month or $79.95/Lifetime for you if you need.
Review
Indeed, LockWiper is the best PassFab iPhone Unlocker Alternative. It is the best tool to remove Apple ID. In addition, you can simply use LockWiper to resolve any iPhone's unlocking issue. For this reason, it is trusted by 1700+ media sites and 200+ countries/regions worldwide. The price is also
much cheaper
than PassFab iPhone Unlocker.
Conclusion
This article has discussed everything you need to know about PassFab iPhone Unlocker. Though PassFab is a great tool to unlock your iPhone device, iMyFone LockWiper is the recommended option. That's simply because it supports all iPhone versions and devices, offers numerous useful features, and comes up with affordable prices.