This article is especially designed to help users if they are facing troubles with their MobileIron MDM profiles. It not only illustrated ways to remove MobileIron MDM profiles but also answered some of the questions that users usually have when these MDM profiles are installed on their devices.
So, let's look at what MobileIron is all about and how to remove MobileIron MDM profiles if the need be.
Part 1: Introduction to MobileIron MDM Profile
MobileIron provides mobile management profiles that have high functionality with greater IT controls and visibility. It extends to the management of employee/student owned devices to ensure security, monitoring and maintenance. It can also help in tracking the devices, if they are lost or stolen. It makes the enforcement of company specific policies easier and quicker.
MobileIron MDM can be beneficial not only for the employers, but also for the employees in terms of content sharing and access to company owned information. It offers confidentiality to companies, as content can be deleted if the device gets into wrong hands.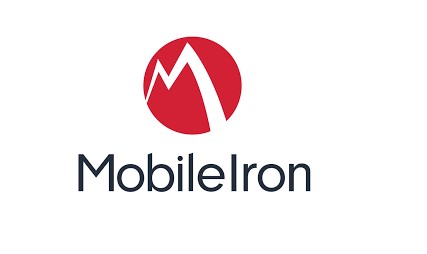 Part 2: Why to Remove MobileIron MDM Profile
Why must people opt to remove these profiles? There can be a number of reasons for wanting to remove MobileIron MDM profiles. One such reason can be a disassociation of the employee/student from a certain organization or school.
If the device is bought off by the specific employee or student, they do not need to keep the profiles on it. Another reason can be the reselling of the devices by the organization, the new user would not want these profiles as it allows complete access and control to the organization.
Now that we've discussed the reasons for removing the MobileIron MDM profiles, let's discuss how to remove them.
Part 3: Remove Supervised MobileIron MDM Profile using iMyFone LockWiper
If you want to resell your device, or are simply annoyed by the restrictions on your iPhone/iPad like passcodes, then using iMyFone LockWiper must be your go-to method of removing MobileIron MDM profiles.
This professional MDM removal can solve all kinds of Apple device locking and restriction problems . We recommend this method due to a number of reasons, the main reason being that you click three times- it is THAT simple!
Some main features of iMyFone LockWiper are listed below:
Remove Supervised MobileIron MDM profile less than 30 seconds.
No technical knowledge is required. No more than 3 clicks.
Support to remove MobileIron MDM profile on iPhone/iPad/iPod touch.
No more supervision on your device.
Gain full access to your device after MobileIron MDM profile removal.
How to remove MobileIron MDM profiles - a step by step guide:
Watch Video Tutorial of How to Remove MobileIron MDM Profiles in 2023
[Video Transcript]

Step 1: Launch iMyFone LockWiper and Select Bypass MDM mode

Download and install iMyFone LockWiper on your computer and open it. Once the application is launched, select the "Bypass MDM" mode.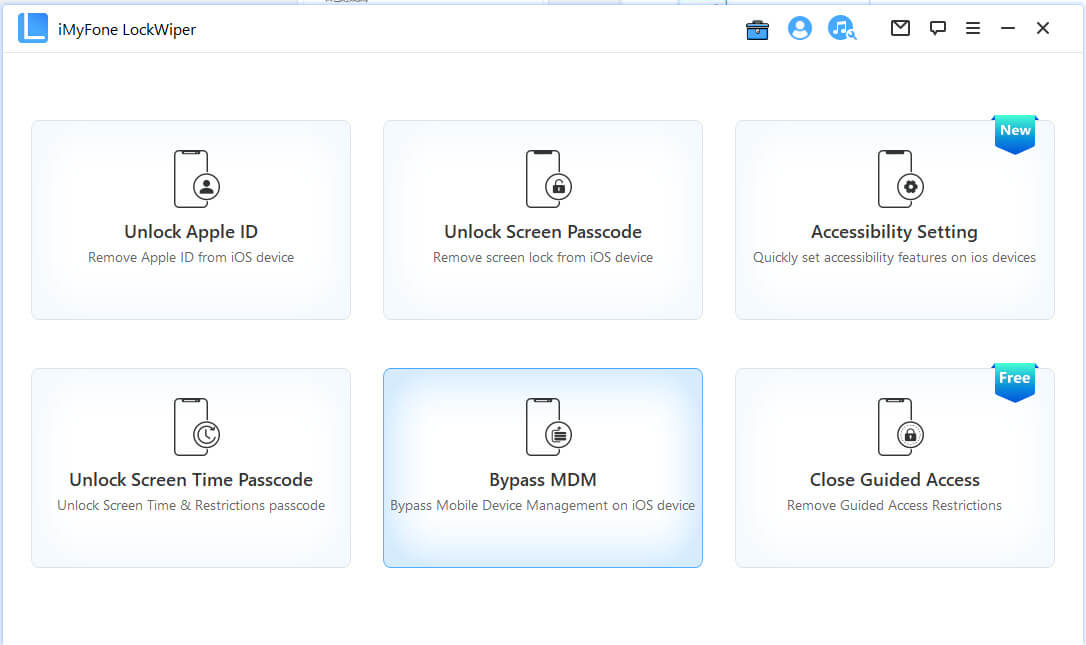 Step 2: Connect Your Device to Computer
Connect your device with MobileIron MDM profile to your computer with a USB cable.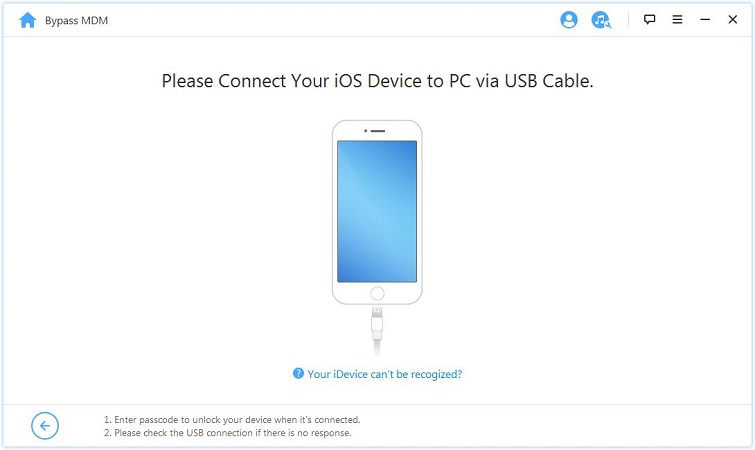 Step 3: Reset the Device
Reset your device first by the following steps "Settings > General > Reset > Erase All Content and Settings". Make sure your iOS device is on the MDM lock screen.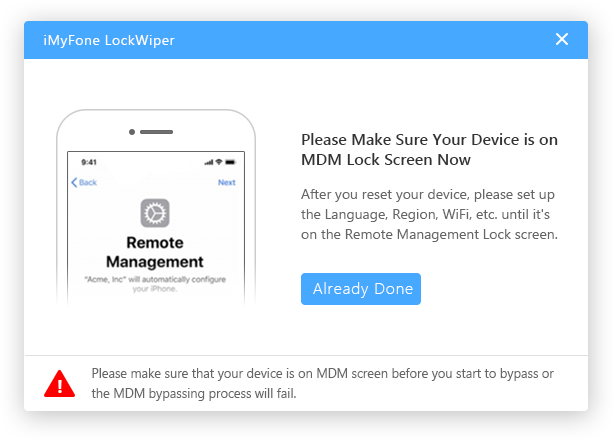 Then click "Start to Bypass" on LockWiper.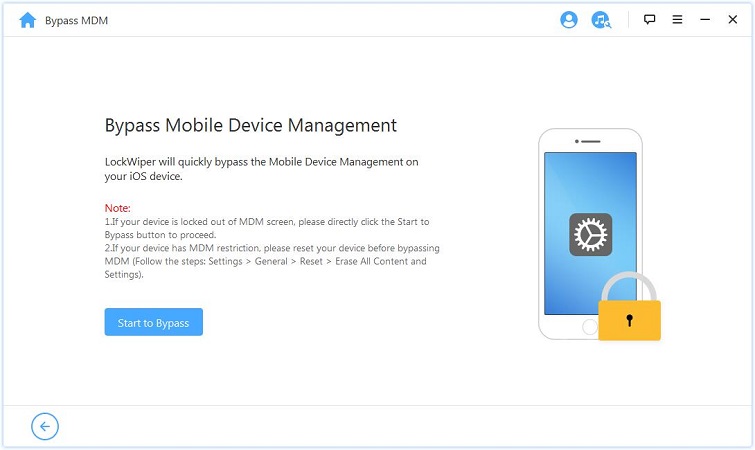 Step 4: Bypass MDM
Then you can see LockWiper bypassing Remote Management Lock and remove MobileIron MDM profile.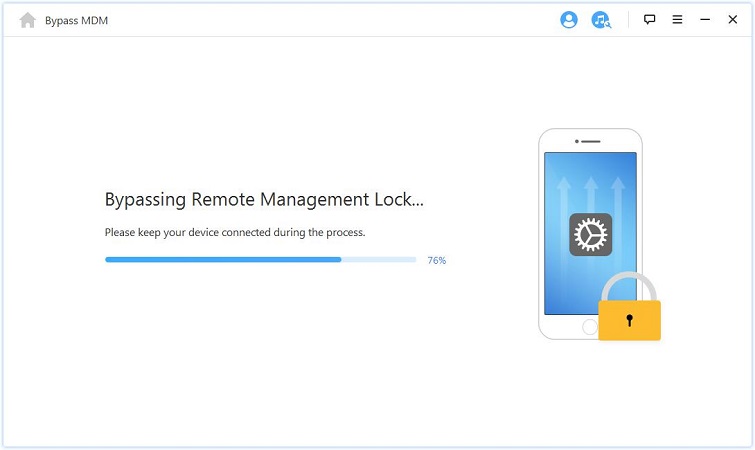 When the bypassing process is finished, the MobileIron MDM profile has been removed from your device.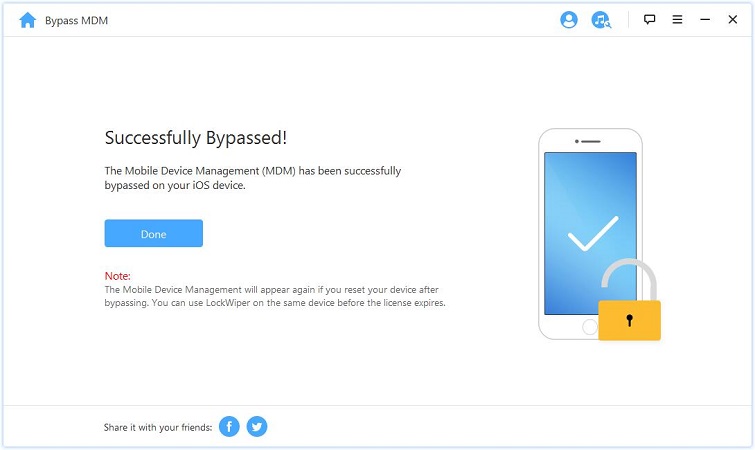 Part 4: Remove MobileIron MDM Profiles by Unenrolling from MobileIron for iOS
Step 1: Check if the device is supervised
The first step to the removal of MobileIron MDM profiles is to check whether the device is supervised or not. In order to do that you need to do the following:
Go to: Settings> General>Device Management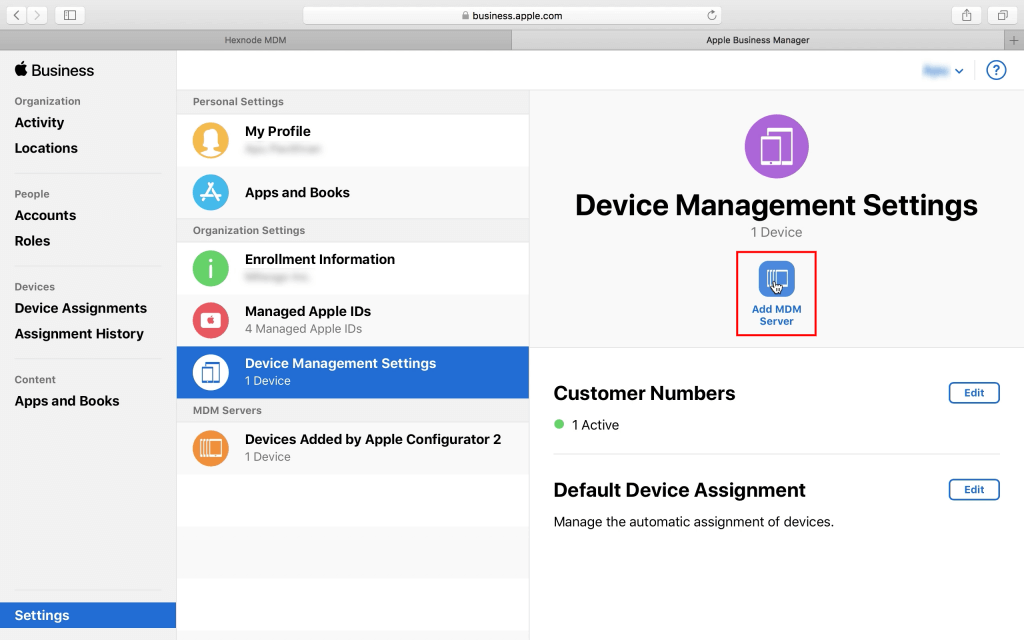 Note
If the device is supervised it will say MobileIron Cloud Dep MDM Profile and you need to contact the administration/manager to remove it from their panel. Or you may try iMyFone LockWiper to remove the supervised MobileIron MDM profile.
If your device is unsupervised then you will be able to proceed to the removal of MobileIron MDM profiles. 
Step 2: Go to settings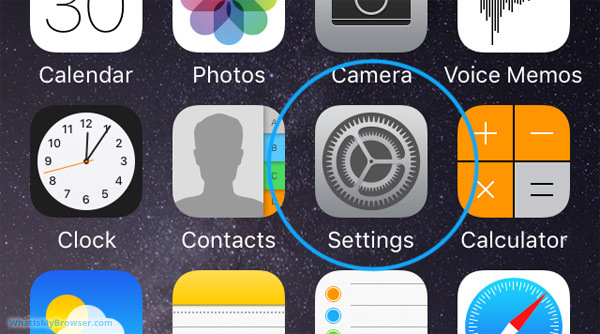 Step 3: From settings, choose General
The next step is to choose "general" from the settings app and proceed down to "Device Management"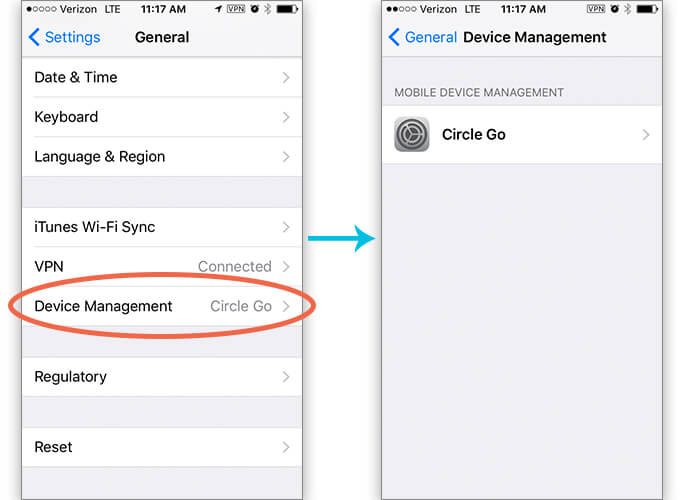 Step 4: Once you open device management, Click on Root MDM Profile
Once you click Root MDM profile, proceed to click on Remove Management. This will then lead to a series on prompts which you will have to follow and ultimately lead to the removal of these profiles.

Part 5: Frequently Asked Questions About MobileIron MDM Profiles
The next section discusses questions that people commonly ask about MobileIron MDM Profiles.
What is MobileIron used for?
Simply put, MobileIron is a software application that corporations or school administrations install on the devices that have to be given to employees and students respectively. This software allows them complete access and control of all the information on the device.
The software has two faucets to it: One is the administration panel that the IT department of the organization or school has access to. The other is the application that the employee or student has to download on the device using Google Play or App Store. The IT department can then monitor the device in terms of security and allows the department to enforce management policies and restrictions.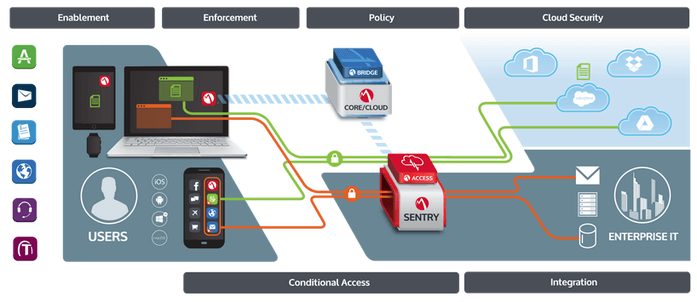 Can MobileIron spy on me?
The answer to this question is somewhat tricky as the access of information can vary from organization to organization. The employer can however, see the details of the device, that is, make and model number of the device, the version of the operating system, your phone number, the applications you have installed on the device and corporate email.
However, the employer cannot have access to personal information such as pictures, personal email, voicemails, videos, audios. BUT, in some android systems, your compliance department may have access to your text messages, as these messages become archived on corporate email accounts.
If you are worried about your company spying on you, the best solution lies in MobileIron's Visual Privacy, which allows you to see a list of content that your company has access to. Also, this makes it necessary to remove MobileIron MDM profile once you have left your company with the device.

What are the common Issues of MobileIron MDM profile?
While MobileIron MDM Profiles may have many benefits, but it is not void of issues. Some of the issues that you may encounter include:
Your emails may disappear or stopping refreshing.
There is an expiration date for the provisioning of profiles, with a validity of one year. It has to be renewed upon expiration.
The application takes up a lot of battery and can lead to frequent battery drain.
Depending on the security policy configured by the administration of the application, users may not be allowed to put security measures such as fingerprint recognition on their devices.
The device may face connectivity issues such as Wi-Fi or VPN connections if not properly configured by the administration panel of the application.
Conclusion
The next time you face an issue in removing these MDM profiles from your devices, hop back onto this piece and read up on the information. It is that easy to follow! If you are being bothered by the MobileIron MDM profile problems but don't know how to deal with it, why not try iMyFone LockWiper? It can remove MobileIron MDM profile on your device without any hassle and no more worry about supervision.