The Best UkeySoft Unlocker Alternative to Remove iPhone Password
Category: Unlock iPhone
5 mins read
We all know how tough it is to break the security of an iPhone. However, it's possible! With the right tool, you can easily bypass the iPhone security lock. Many people are unaware of this fact, so they panic when they forget their iPhone lock password.
Don't worry when you can't remember your iPhone lock password. Just use UkeySoft unlocker to help unlock your iPhone and get rid of the security restriction. In this article, apart from that software, you will also come to know about the UkeySoft Unlocker alternative, so let's begin.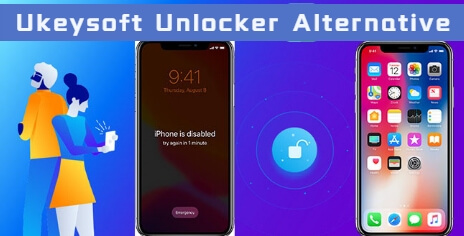 Now download iMyFone LockWiper to unlock iPhone passcode without passwords.
Part 1. Full Review of UkeySoft Unlocker
1

What is UkeySoft Unlocker?

UkeySoft Unlocker is a quick and effective way to remove iPhone security locks. It has all the top features to provide the best service and experience to customers. This third-party unlocking tool can bypass all kinds of iPhone locks, regardless of whether the screen is unresponsive or broken.

It takes only one click to bypass a 4- or 6-digit numeric code, Touch ID, or Apple ID. Along with these, the program allows the users to unlock their Apple ID on any activated iPhone, iPad, or iPod without data loss. The compatibility of iOS 16 is the cherry on top.
2

Features of UkeySoft Unlocker
Unlocks your iPhone in many different scenarios, such as when it is stuck at the lock screen, the screen is broken, and so on.
Eliminates passcodes or screen locks within a few minutes.
Can unlock any disabled or used iOS device as well.
3

Steps to Unlock iPhone with UkeySoft Unlocker

To unlock your iPhone with UkeySoft Unlocker, go through these steps:

Step 1: Download and install the UkeySoft Unlocker tool on your PC or Mac. Launch it and wait for the program to open.

Step 2: Before you can use UkeySoft Unlocker, it's important to register. If you have the activation code, click on the "Enter Key" button and type it. In case you don't have that, choose "Buy Now".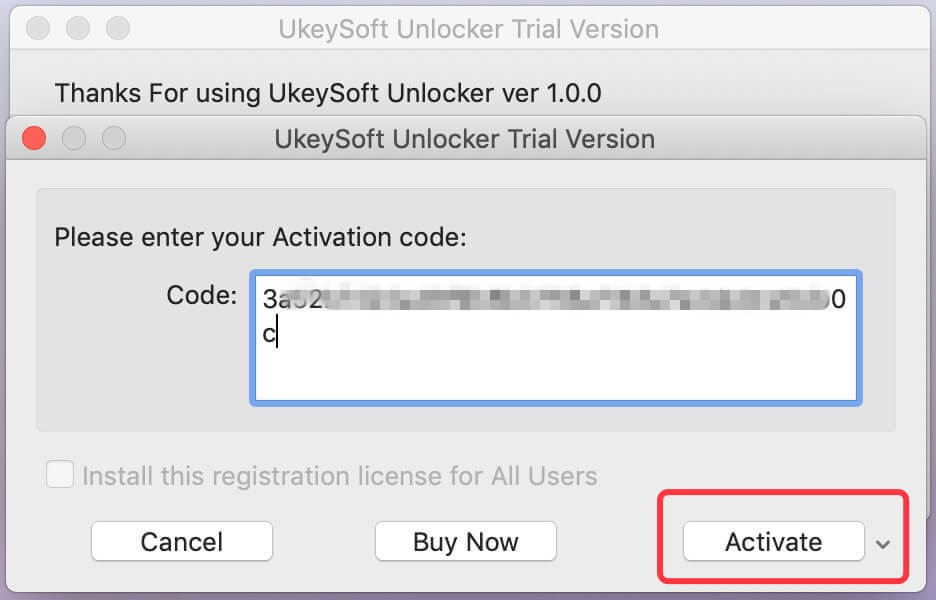 After that, the registration code will be sent to your email. Just enter that and hit "activate". You can also skip this part and click on "Continue" to use the trial version.
Step 3: In the next interface, click on "Unlock Apple ID" to remove Apple ID or "Unlock Screen Passcode" to get rid of screen passwords.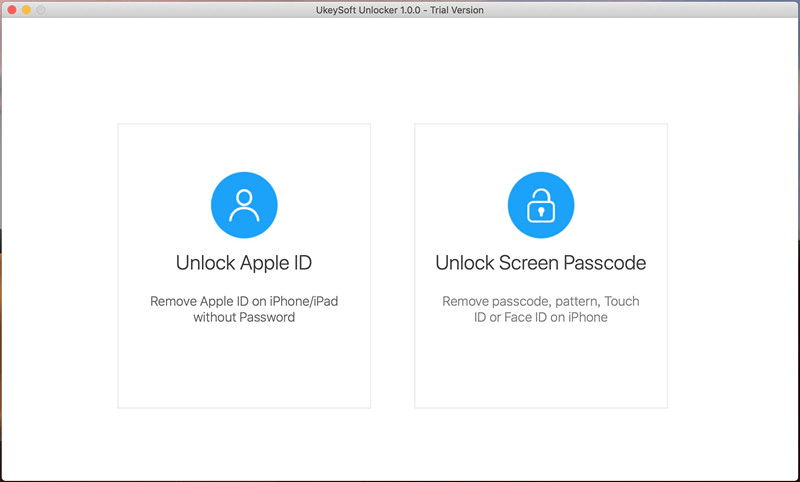 Step 4: Connect your iOS device to the computer using a USB cable, and then hit the "Start" button. Now, it's time to put your device into recovery mode and follow the given instructions.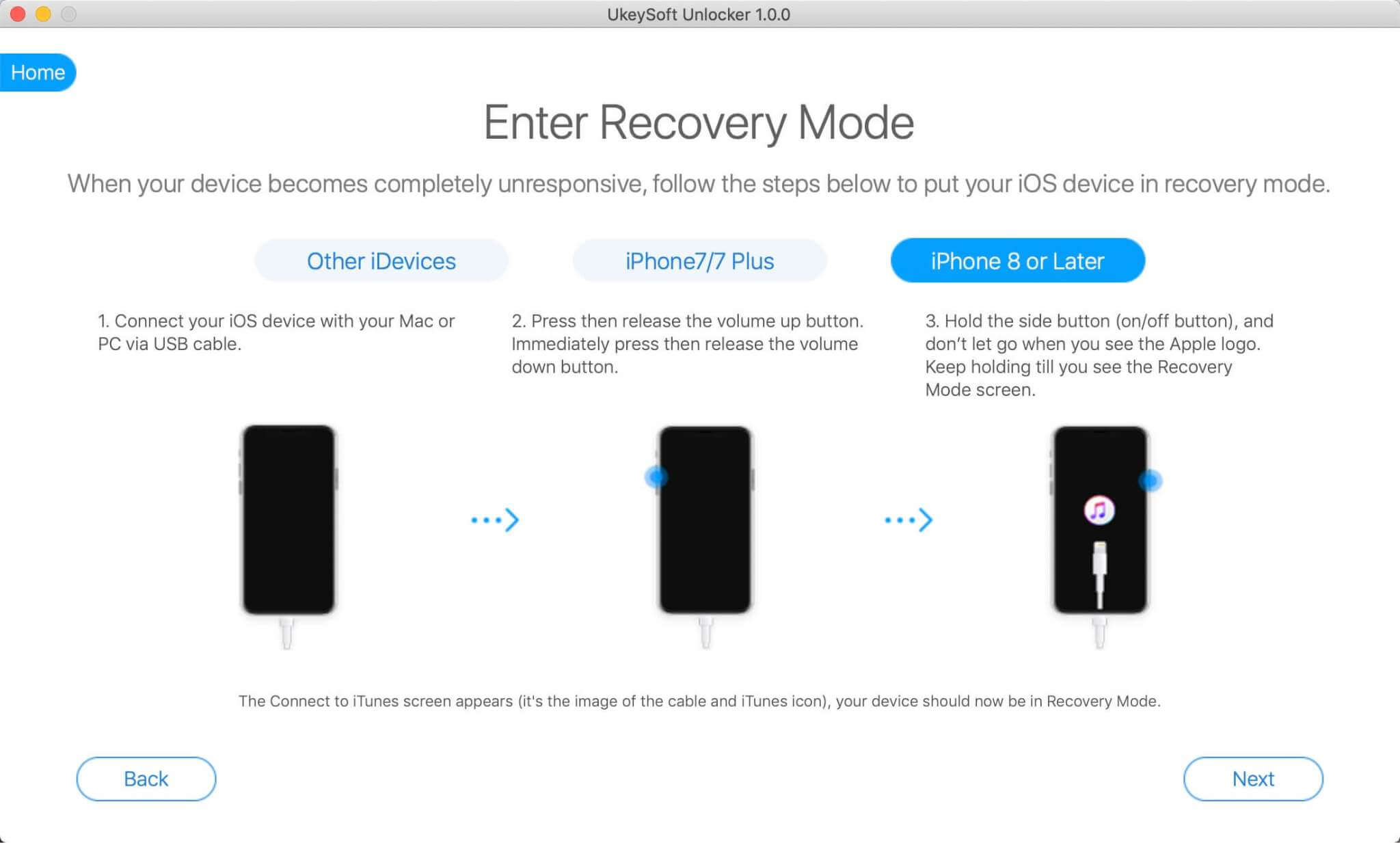 Step 5: The next thing to do is update the firmware package and click on the "Download" button. Be patient for the firmware to download and keep your device connected.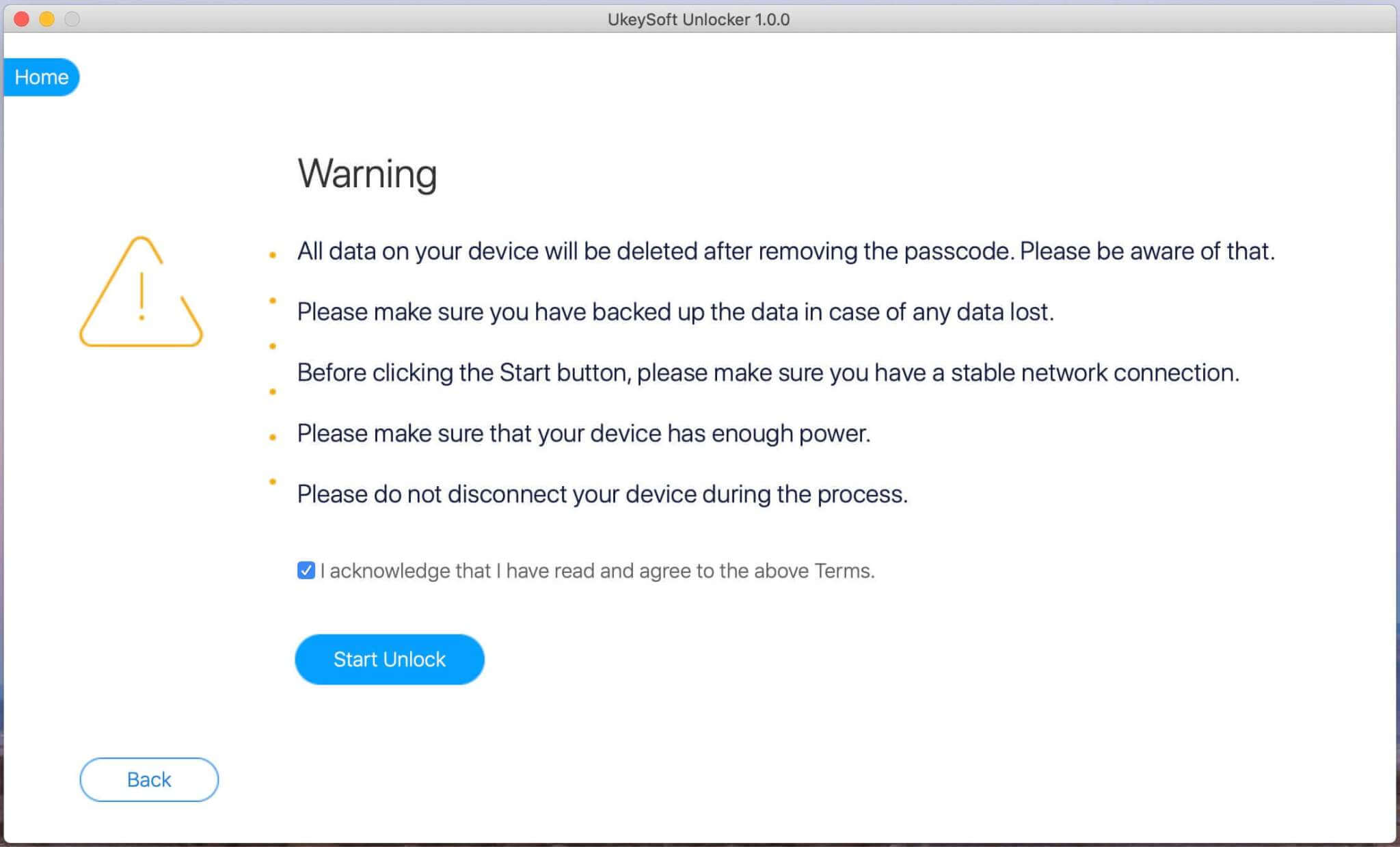 Click on "Start" to begin unlocking the iPhone passcode, then read the instructions that pop up carefully and confirm the terms and conditions by ticking "I acknowledge that I have read and agree to the above terms." Thereafter, click "Start Unlock". You will be notified once the process completes.
4

What Do Users Think about UkeySoft Unlocker?

Considering the user's point of view, UkeySoft Unlocker is an impressive tool, and it's worth giving this software a try. But, as said by techies, it's not 100% effective. In addition, not all systems can run it properly, plus you have to buy the tool to use it correctly. Some users have also found it expensive and are ultimately looking for the UkeySoft Unlocker alternative.
5

Price of UkeySoft Unlocker

There is only one pricing plan available for the customers. You can buy it at $59.95 for a lifetime.
6

Is UkeySoft Unlocker trustworthy and reliable?

Yes! It's a trustworthy tool, as a lot of people have claimed. The installation process is simple, and unlocking your iPhone is pretty easy.
7

Pros & Cons of UkeySoft Unlocker
safe and secure application.
iOS 16 compatibility.
No flexibility in pricing.
The unlocking process is time-consuming.
Part 2. The Best UkeySoft Unlocker Alternative
1

What is iMyFone LockWiper?

If you aren't a happy user of the UkeySoft Unlocker, here is a highly effective and powerful iPhone passcode remover for you. The iMyFone LockWiper is a great UkeySoft unlocker alternative. More than 100,000 people have already tried and tested the capabilities of this software. It offers support for all kinds of iOS versions and enables you to bypass all iPhone security restrictions.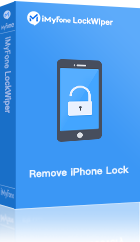 Highly effective in bypassing iPhone passwords, be it screen lock, Screen Time passcode, MDM or Apple ID.
Enjoy all features without being blocked by the previous owner after removal.
Support all iOS versions including the latest iOS 16.
2

How to Remove iPhone Password with LockWiper

Keep these things in mind before proceeding with the iPhone unlock:

All the stored data will be erased (you can restore it later if you have a backup).
Your iOS will update to the latest version.
Keep your device connected to the PC.

If you are ready to unlock your iPhone with iMyFone LockWiper after noting the above points, follow these steps:

Step 1: Launch the Program

Download and install iMyFone LockWiper on your PC or Mac. On the home interface, choose "Unlock Screen Passcode" and hit the "Start" button.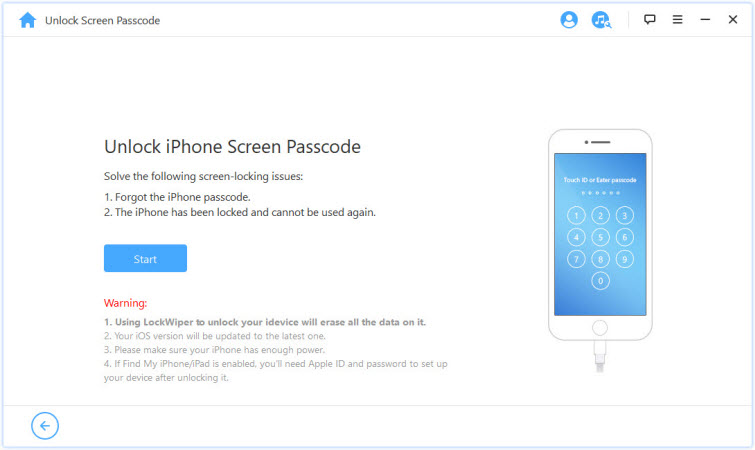 Step 2: Connect Your iPhone
It's time to connect your iPhone to your computer using a USB cable, and then hit the "Next" button. Wait for the program to collect and show your device information. If your device is not showing up in the program, just put it into recovery mode.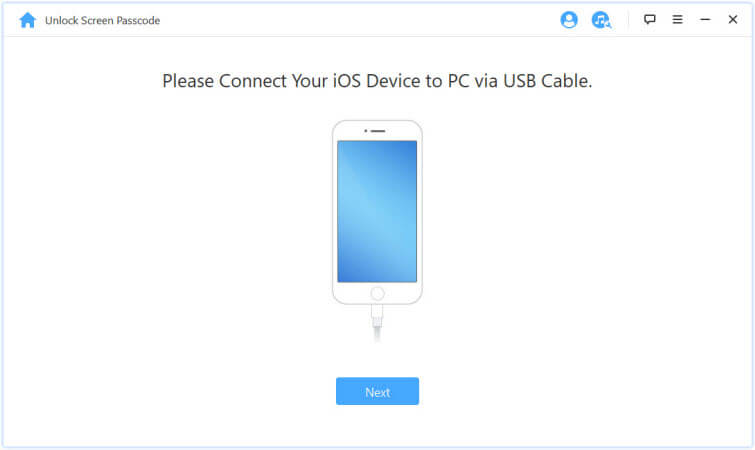 Step 3: Download the Firmware
Once the tool recognizes your device model, just pick the firmware version as shown and click "Download".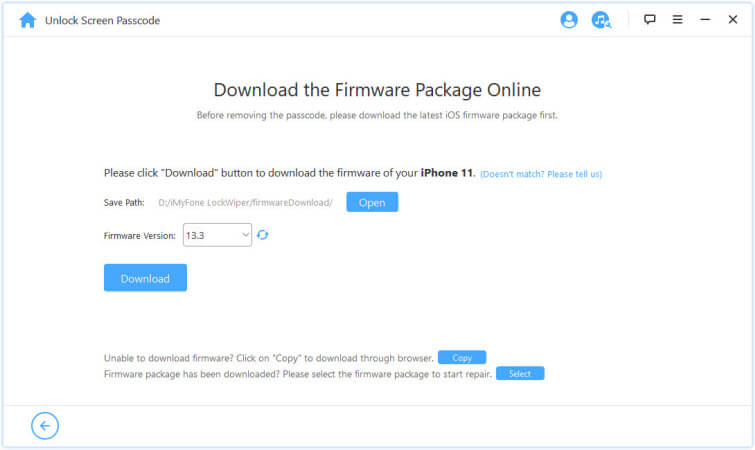 In case it's still downloading in the browser, be patient until the verification finishes. Once they are complete, click on "Start to Extract".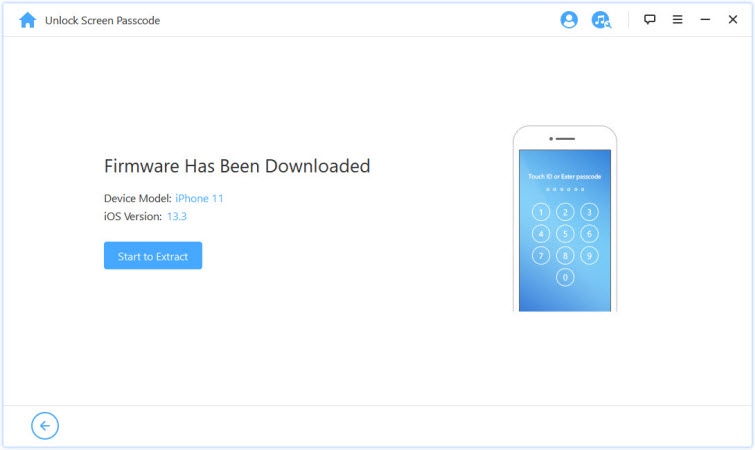 Step 4: Unlock the Screen Passcode
Click "Start Unlock" to bypass the screen lock passcode. Read the notice carefully and type "000000" to confirm unlocking the iPhone. Click "Unlock" to enter the recovery mode automatically. After a few minutes, your iPhone will be unlocked automatically.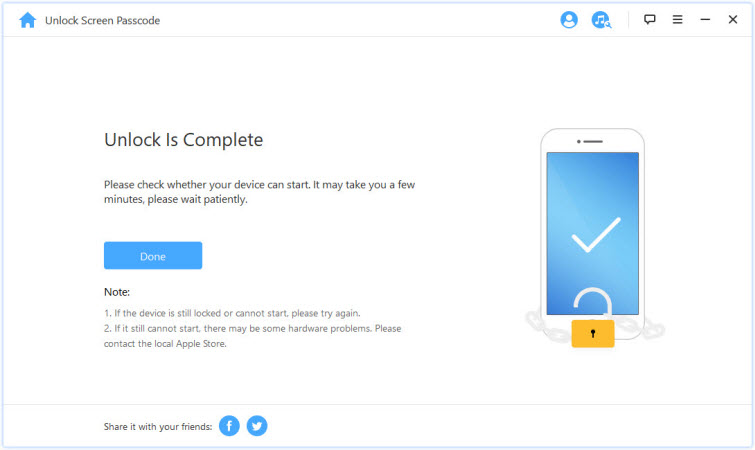 3

What Do Users Think about iMyFone LockWiper?

We encountered many happy and satisfied customers of iMyFone LockWiper after researching. Those who tried the trial version found it to be impressive iPhone unlocking software. According to customers, it can remove the iPhone lock.
4

Price of iMyFone LockWiper

The iMyFone LockWiper is available at multiple price points for individuals as well as businesses:

Individuals can choose from one month, one year, and the lifetime plant at $29.99, $39.99, and $59.99, respectively.
Businesses can buy it for $79.99 for a lifetime or choose to pay $49.99 a month.
5

Is iMyFone LockWiper Trustworthy and Reliable?

If you keep aside the pricing, then iMyFone LockWiper will be an ideal choice. It is rich with multiple capabilities, including unlocking support for both old and new iPhone models. The tool is free of malware, so no harm will be done to your computer.
6

Pros of iMyFone LockWiper
Multiple pricing options.
Supports all iOS devices.
Can bypass all screen passcode, MDM lock, and Apple ID.
Conclusion
Which one among both you have used? Are you satisfied with UkeySoft Unlocker? If your answer is no, give a try to iMyFone LockWiper, the best UkeySoft Unlocker alternative in the market. Compared with others, it is the strongest combination of speed, safety, easy-to-use functions without paying any additional cost. The pricing is almost similar so you it will help you in making a clear cut decision.