Best 3 Ways on How to Unlock disabled iPhone 14 without Passwords
Category: Unlock iPhone
5 mins read
It can be incredibly frustrating when getting locked out of your iPhone 14. Whether you've forgotten your password or due to some error, it's not always easy to fix the issue. Fortunately, there are several ways you can try to unlock disabled iPhone 14 without passwords while still keeping all of your data secure.
In this article, we'll go over the best 3 ways to unlock disabled iPhone 14 without passwords. Yes, you heard it right. Keep on reading till the last to know the best ways we are about to share with you all!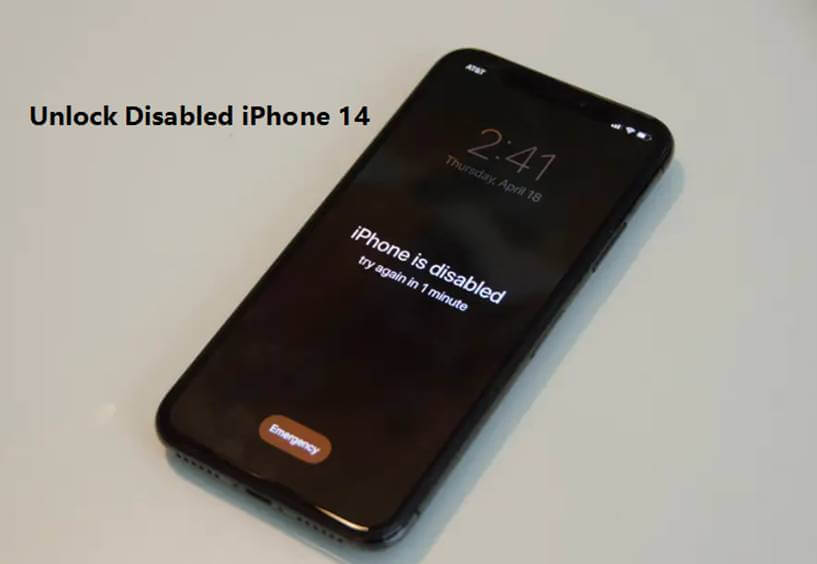 Download iMyFone LockWiper to unlock disabled iPhone 14 without passwords.
1

Why is Your iPhone 14 Disabled?
---
Well, in general, the possible cause of a disabled iPhone 14 is that you have entered the wrong passcode too many times. iPhones have a security feature that will disable the device if a user enters an incorrect passcode more than seven times. If this is the case, the device must be unlocked by entering the correct passcode or by other official methods. Along with it, sometimes, System errors can also cause the device to become inaccessible and require a hard reset to restore it. A hard reset will restore the device to its factory settings and you will need to set up the device before you can use it again.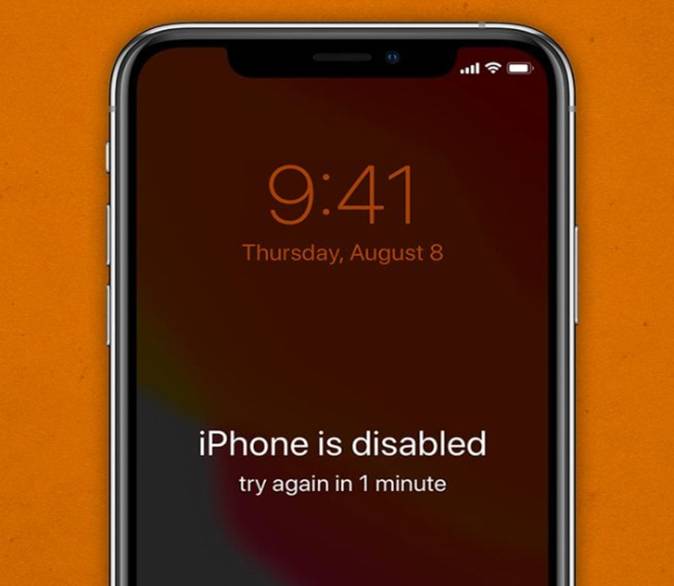 2

Best 3 Ways to Unlock Disabled iPhone 14
---
1

By a Professional Password Unlocker

If you've ever forgotten your iPhone 14 password, you know just how inconvenient it can be to get your phone unlocked. Fortunately, iMyFone LockWiper can make it a simple and straightforward process. iMyFone LockWiper is a professional-grade password unlocker that's designed to unlock all kinds of iPhones passwords within just a few clicks. It's easy to use, fast, and effective — unlocking disabled iPhone 14 or other iPhone models within a couple of minutes.

Video and Steps to Use iMyFone LockWiper to Unlock Disabled iPhone 14: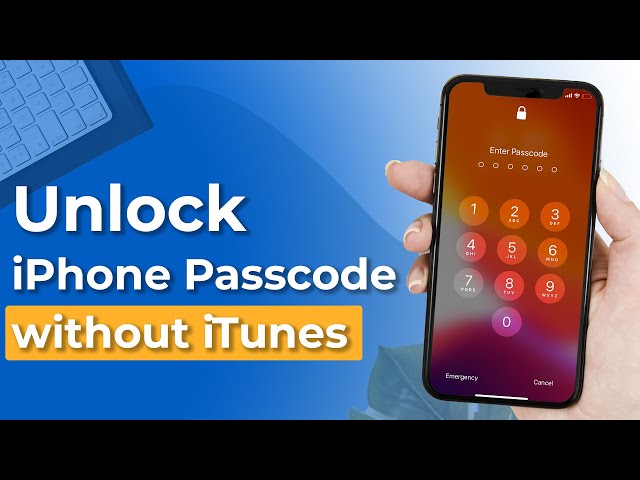 Step 1: Get LockWiper on your device and complete the installation process. Then, launch the tool and opt for the "Unlock Screen Passcode" mode and click on "Start" to initiate the process.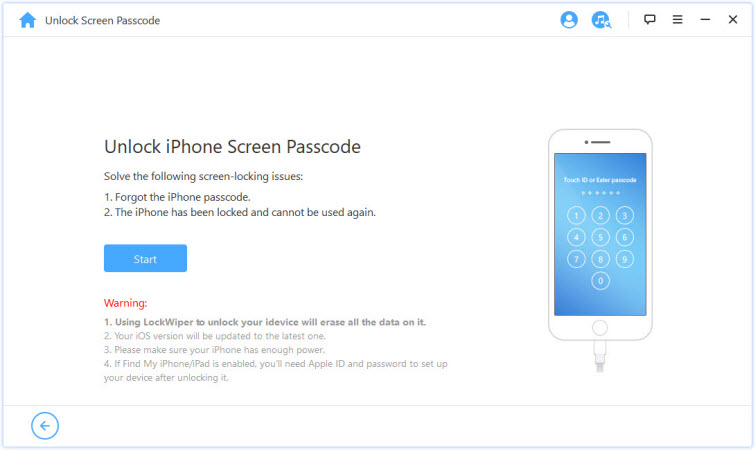 Step 2: With the help of a USB cable connect your disabled iPhone 14 to your computer. After, click on the "Next" button. If your device is not recognized you need to put your device into DFU/Recovery mode.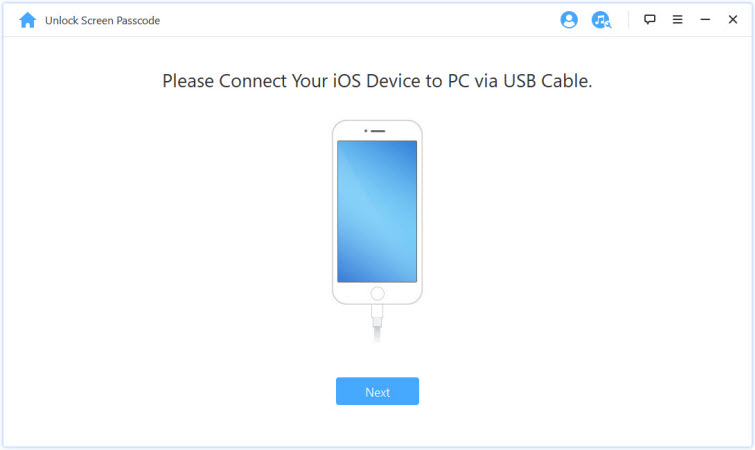 Step 3: The tool will automatically detect the iPhone model and iOS version it is most compatible with. From here, you need to select the Firmware version and click on "Download". Please wait until it gets downloaded. Next, click on "Start to Extract" and kindly wait for it to complete.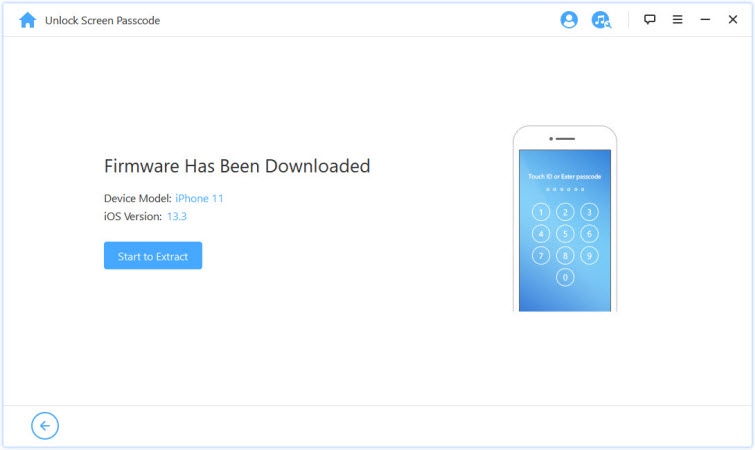 Step 4: Follow the instructions on screen to proceed. After it, click on "Unlock". Within a while your device will enter in to Recovery mode automatically! The process will take few minutes and after that you will be able to use your device!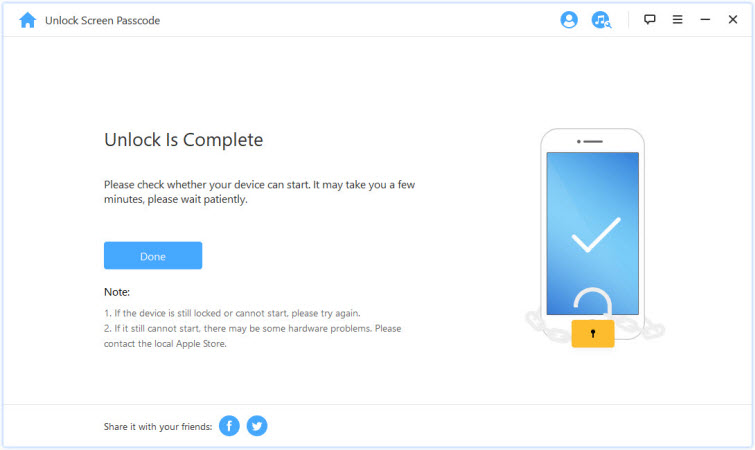 2

By iTunes

Unlock disabled iPhone 14 with iTunes is a simple process that requires a few steps and the right tools. When you experience a disabled iPhone 14, it's important to work carefully and correctly to ensure you successfully unlock your device. There are some simple steps that you need to follow for it. These are as follows:

Step 1: Primarily it is important for you turn off your device and then connect your iPhone to your computer with the help of USB cable.

Step 2: Then, you need to press and hold the side button and make sure to hold the button until the recovery mode screen appears.

Step 3: In iTune, a prompt will appear mentioning that you need to resolve the problem with your iPhone 14. In the prompt, hit the "Restore".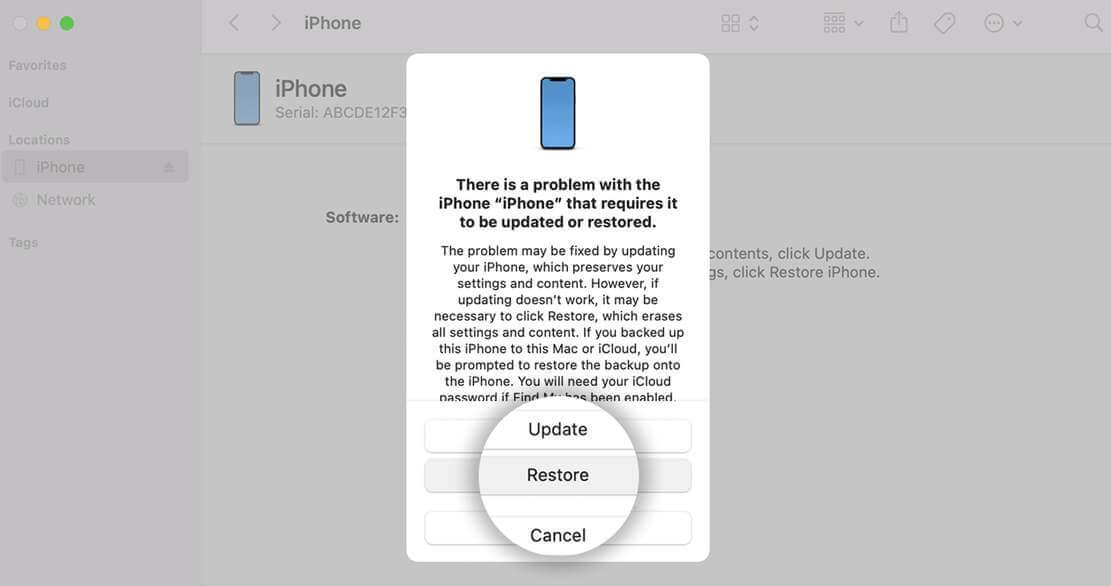 Step 4: Wait until the restoration process gets completed. Afterwards, you are all set to use your device again.
3

By Find My iPhone – iCloud

Next method to unlock disabled iPhone 14 is via Find My – iCloud. The Find My iPhone application helps you locate, lock and erase your iPhone remotely. This application can be accessed via iCloud on web or the "Find My iPhone" application on another iPhone, iPad, Apple Watch or iPod touch linked with the same Apple ID as that of your iPhone.

Step 1: Log into iCloud.com and sign in to your iCloud account with your Apple ID.

Step 2: In iCloud.com, select "Find My iPhone".

Step 3: Select the iPhone 14 that you want to unlock.

Step 4: Now, since your iPhone 14 is disabled, you should see the option to "Erase iPhone ". Click on this option.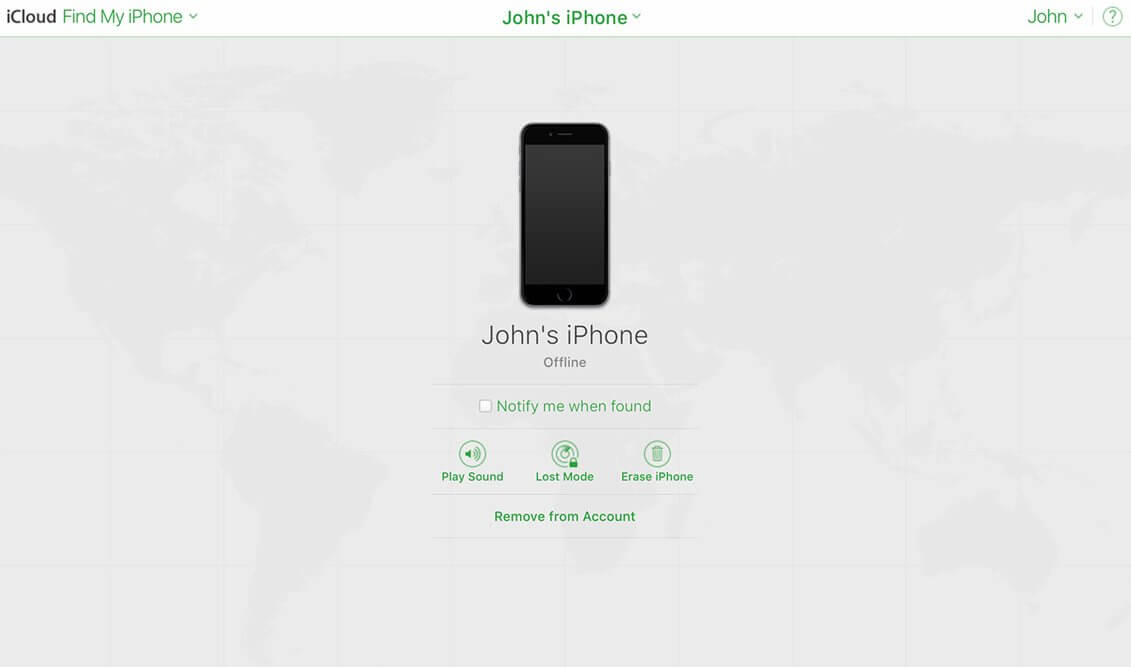 Step 5: When prompted, enter your Apple ID password.
Step 6: Your iPhone 14 will be erased and you should be able to access it again.
Step 7: Once you have unlocked your iPhone 14, you can set up your device as a new one or restore it from a previous backup.
It is important that you must have "Find My iPhone" feature enabled before your device gets disabled. Or else, this method might not work for you.
3

More FAQs about Unlocking Disabled iPhone 14
---
1

How do I get my iPhone 14 out of disabled mode?

If your iPhone 14 is stuck in disabled Mode, the most common cause is that you've entered the wrong passcode too many times. You can try entering the passcode again, but if you can't remember it, you'll need to restore your iPhone via Recovery Mode.
2

Can I unlock a disabled iPhone without erasing?

Yes, it is possible to unlock a disabled iPhone without erasing the data. There are many third-party unlocking tools available online that can help you unlock your iPhone without wiping any of the existing data.
3

How do I force a disabled iPhone to factory settings?

Some simple steps that are needed to follow to force a disabled iPhone to factory settings are as follows:

Step 1: Primarily, visit www.iCloud.com on a computer or another device and perform Log in to your iCloud account (Apple ID).

Step 2: Here, click on "Find iPhone" and in the given menu click on the "All Devices" option.

Step 3: After it, select the device that has been disabled and click "Erase iPhone".

And that's it! After it your device will reset back to factory settings and all data will be removed from your device!
4

What happens when iPhone is disabled completely?

When an iPhone is disabled, it means that the user is unable to access the device until it is restored. This is usually a result of entering the wrong passcode too many times, which eventually locks the device and prevents any further access. But worry not, it is still resolvable by restoring your device to factory settings
Conclusion
Overall, unlocking disabled iPhone 14 without passwords can be a difficult task, but it is not impossible. With the right tools and methods, users can easily unlock their device and access their data. This article has provided 3 of the best ways on how to do this, you may agree that iMyFone LockWiper is the best way to unlock iPhone 14. With some patience and the right instructions, users should be able to successfully unlock their devices and access the content saved on their devices.