WhatsApp is a popular messaging platform utilized around the world. Many people don't realize they can install and use WhatsApp on their Apple Watch. Knowing how to install it is simple and requires only a few steps. Once installed, you can receive notifications, send or replay messages, and backup and restore data. This article will give you all the information you need to begin using WhatsApp on your Apple Watch and never miss a message again.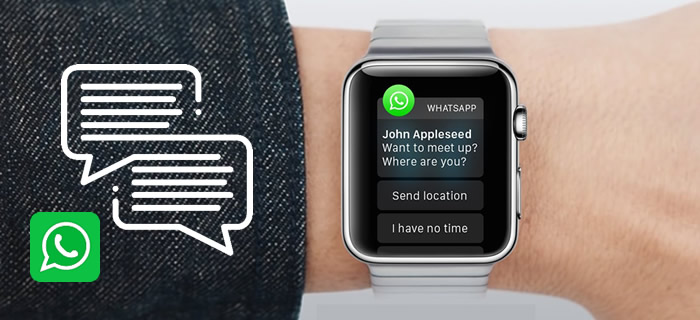 How to Install WhatsApp on Apple Watch
Although there is no official WhatsApp app that you can install directly on your Apple Watch, there are ways you can use your watch to access the service and read and reply to the messages you receive while wearing it.
Installing WhatsApp on your Apple Watch is easy to do and will enable you to receive and send messages on your watch.
Step 1.To begin, you need to ensure you've downloaded and installed WhatsApp on your smartphone. If you haven't done this yet, simply download the app and create an account.
Step 2.Once you have an active WhatsApp account and have registered all your information, you are ready to head to the next step, allowing you to receive message notifications on your Apple Watch.
How to Get WhatsApp Notifications On Apple Watch
Part 1: Turn on Allow Notifications on iPhone
Once you install the app on your phone, open the settings tab and click Notifications. Scroll down until you find WhatsApp and choose "Allow Notifications." Once the "Allow Notifications" tab is green, you can go to the next step.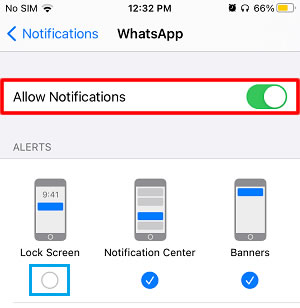 Part 2: Enable WhatsApp Notifications in My Watch App on Your iPhone
Open the Watch app on your phone and find the My Watch tab. You will find a list of all the apps that your Apple Watch supports. Scroll until you see WhatsApp click the toggle to enable notifications. When it turns green, you've successfully enabled WhatsApp notifications on your Apple Watch.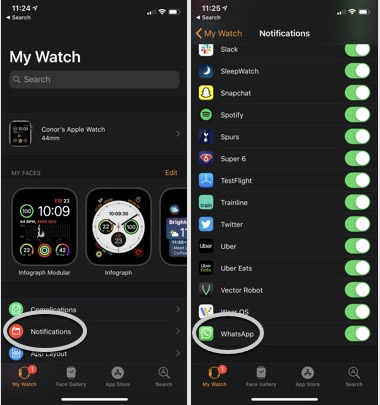 Now that you've enabled WhatsApp notifications, you can receive and reply to text and image messages on your Apple Watch.
How to Use WhatsApp on Apple Watch
Using WhatsApp on your Apple Watch will not give you the whole experience you have on your iPhone. This limited experience is due to the small screen size, which inhibits users' functionality when they access the full app on their phone.
You will, however, still have the ability to see notifications for text and image messages as they come in. The way WhatsApp works on your Apple Watch is similar to providing a mirror image of the notifications visible on your phone.
Just consider it the same as having another screen where you can see what messages you receive and respond in a limited capacity. In addition, any conversations that you've muted on WhatsApp on your phone will not come through as a notification on your Apple Watch.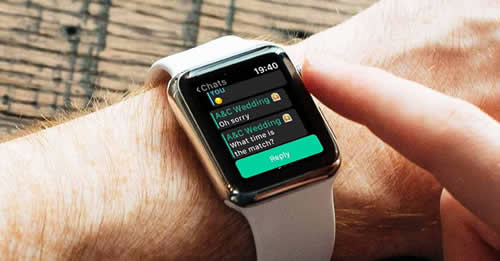 Not only can you read WhatsApp messages on your Apple Watch, but you can also send specific replies that are available in a pre-set form. These options include "What's up," "On My Way," "Hello," and a few more.
How to Send or Replay WhatsApp Messages on Apple Watch
To access this function is similar to replying to a regular text message; tap the "reply" icon, and your options will appear. To send, all you have to do is tap your choice, and it will send automatically.
Another reply option similar to text messages is your ability to use voice recognition to record an audio message that converts to text. To access this function, tap the microphone icon, then speak your message into your watch. When you've finished recording, press send, and your watch will translate it into text format.
If you choose to silence all communication, you can either set your phone or watch to "Do Not Disturb" or activate airplane mode.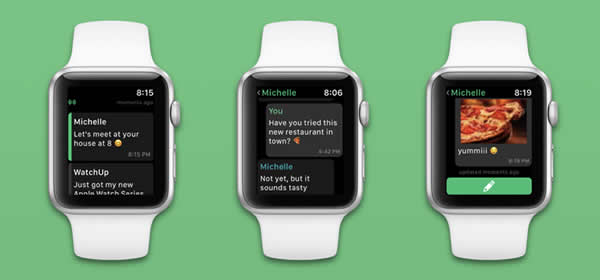 Bonus Tips: Backup and Restore WhatsApp Data at Any Time
Making sure your data is safe requires a reliable backup you can depend on. iMyFone iTransor for WhatsApp is the perfect option for those wishing to back up their WhatsApp data. With iTransor for WhatsApp, you can rest assured your information is kept safe and stored locally to avoid the risk of loss and leakage.
iTransor for WhatsApp keeps every backup individually so you can view the information you need and gives the option to view them on iTunes. You never have to buy extra storage since all backups are on your computer.
Backup WhatsApp Data
Step 1.Download and install iTransor for WhatsApp on your PC then run it. Choose 'Back Up WhatsApp on Devices' module and connect your Android/iOS device to computer via USB cable. When iTransor finish to anaylze your device, hit 'Back Up' to start.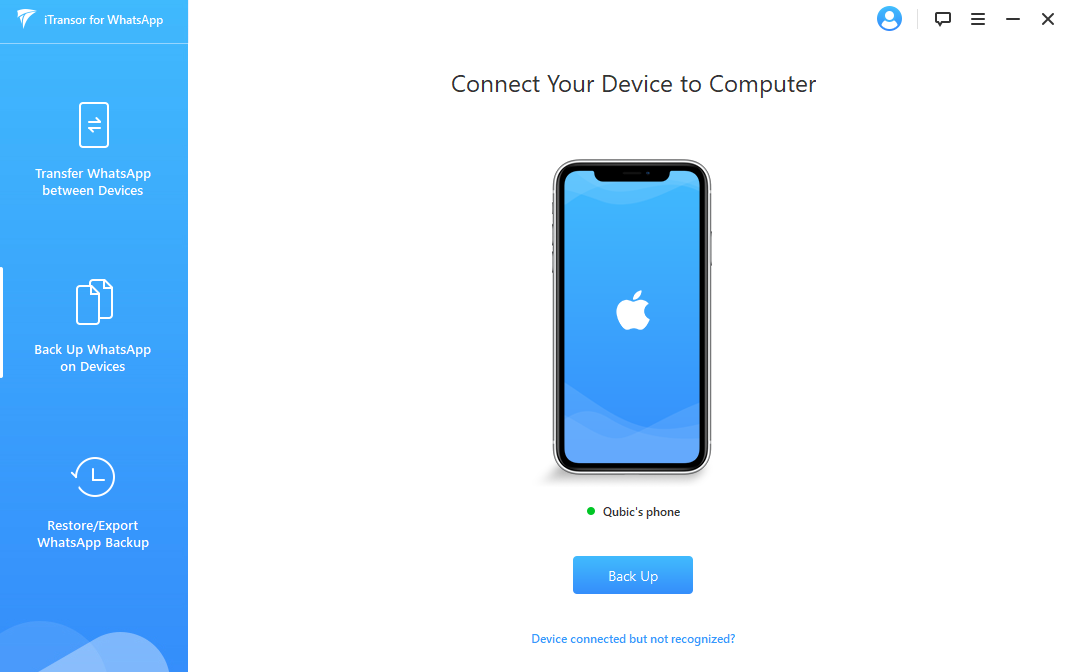 Step 2.Follow the instructions to keep going with the process.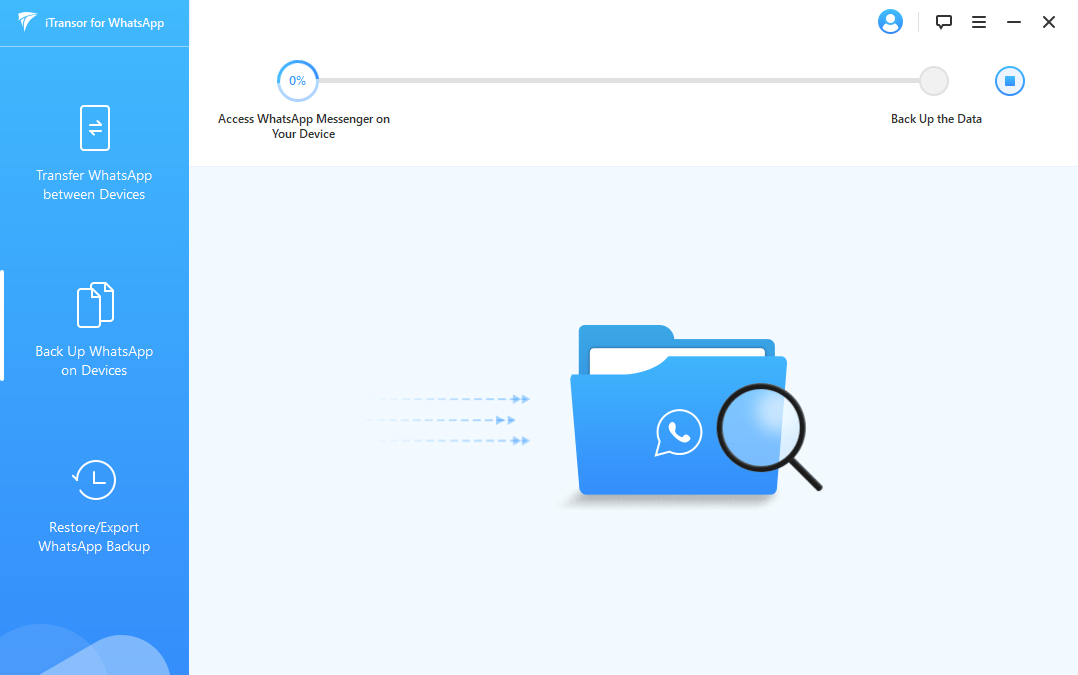 Step 3.When the 'WhatsApp Messenger backup successful' comes up, you are done with it!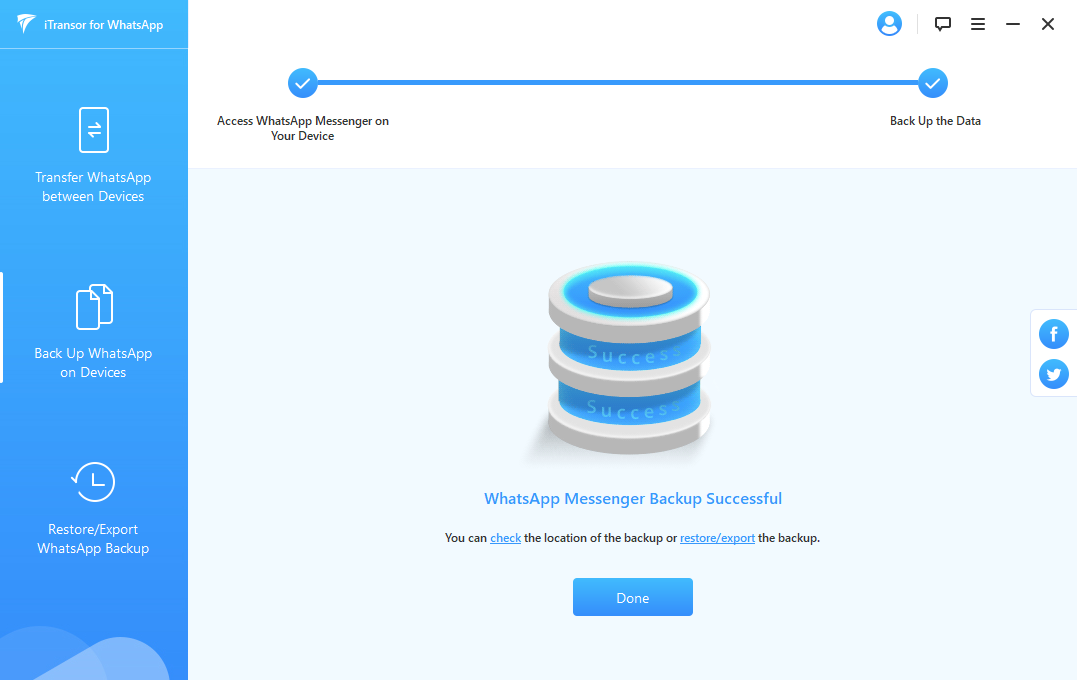 FAQs: More Tips About WhatsApp Images in Google Photos
1

How do I connect my smartwatch to WhatsApp?
Step 1: Make sure your phones' Bluetooth is connected to your smartwatch.
Step 2: Log in to WhatsApp on your phone
Step 3: On your Wear OS smartwatch, go to settings and enable WhatsApp notifications.
2

What Is the Best WhatsApp app for Apple Watch?
The best WhatsApp app for your Apple Watch is ChatApp+; it enables you to send and receive messages and chats, play voice messages, and view pictures and video in HD. Since you cannot download the WhatsApp app directly to your Apple Watch, having an app that allows you to have a wide range of options similar to the WhatsApp app on your iPhone, will give you the best overall messaging experience.
Conclusion
It is possible to access WhatsApp on your Apple Watch, it only takes a few easy-to-follow steps, and you're good to go! With a third-party app like ChatApp+, you can access various features on your watch that provide you with the full WhatsApp experience. With a powerful WhatsApp tool - iTransor for WhatsApp can help you easily backup and restore WhatsApp chats at anytime!