As technology progress, making a video call is not a difficult thing in daily life. WhatsApp's video call is popular with many users for its free and easy operating function.
You can make a video call on your mobile phone wherever you want, but some users may wonder: Can we make a WhatsApp video call on PC? The answer is definitely yes!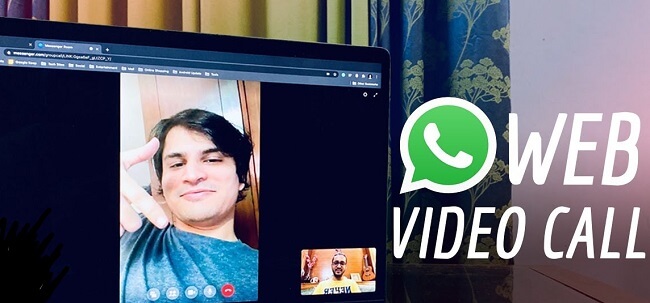 In this post, I will show you how to make a WhatsApp video call on PC. Going on.
The Methods to Make WhatsApp Video Call on PC
01

Make WhatsApp Video Call on PC Directly
There have been some locations that can use the native WhatsApp program directly on their PCs, including India. They get the highly desirable end-to-end encryption and can be viewed either in landscape or vertical orientation.
If you're in these place, just follow the steps below to make a video call:
Step 1. Open the WhatsApp desktop app on your PC and scan the QR code with your phone.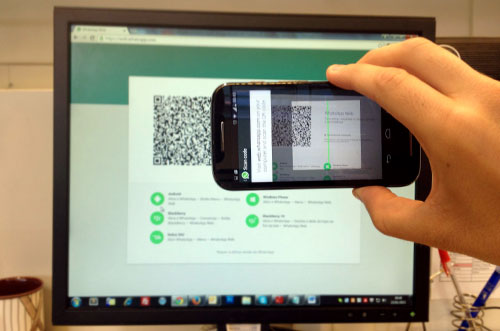 Step 2. Open the individual chat box with the person you are calling and click on the voice/video call icon.
02

Make WhatsApp Video Call on PC via Emulator
For everyone else place in the world, we need to use a third-party device emulator. The most popular one is BlueStacks. This "App Player" enables different applications to run on your PC as if they were using a mobile device. Let's see how it work!
Step 1. Download BlueStacks and install it onto your PC, then launch it.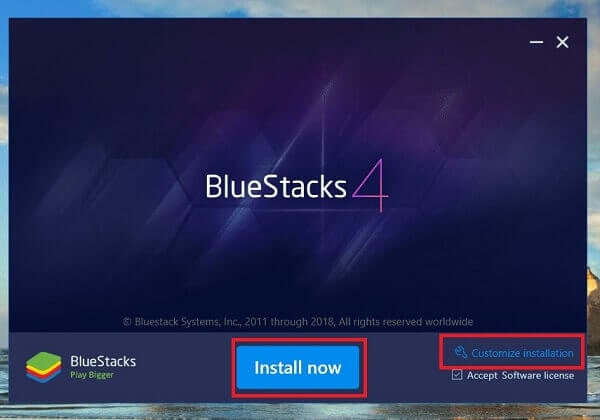 Step 2. Enter your Google account credentials shared by your device.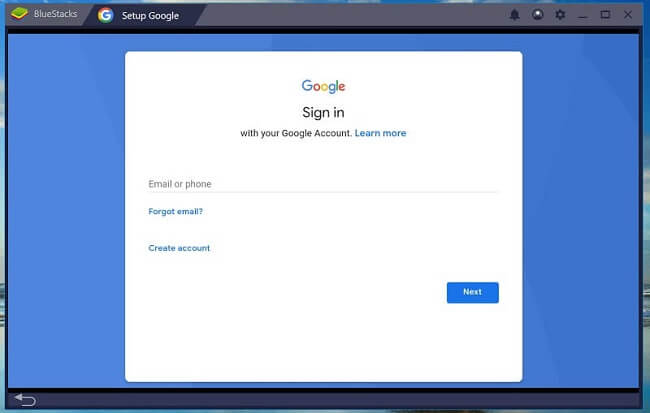 Step 3. Go to the Google Play Store, install WhatsApp on your PC.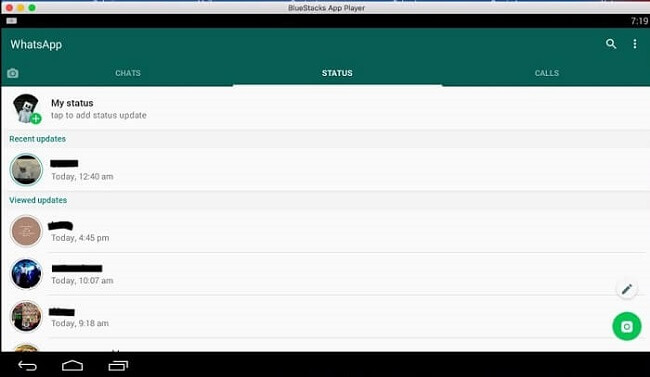 Step 4. Launch WhatsApp on your PC through BlueStacks and complete the initial setup instructions on the screen.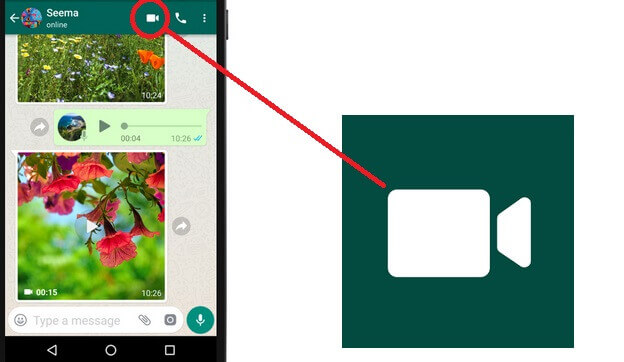 Your contacts will automatically retrieve through your connected account. And now you can click on the contact you want to chat with and grant the application access to your PC's camera and microphone and make a video call!
Bonus Tips: How to Backup WhatsApp Data on PC?
01

Backup WhatsApp Data Directly
For many people, WhatsApp is their primary source of communication with friends, family, and business partners. That is why some people want to backup WhatsApp video call data to protect and store those valuable memories.
Depending on your device, you'll have to follow a few steps to get your WhatsApp data backed up. Here is what works for Android.
Step 1. Connect your device via a USB cable to your PC.
Step 2. Open File Explorer and locate your Android device.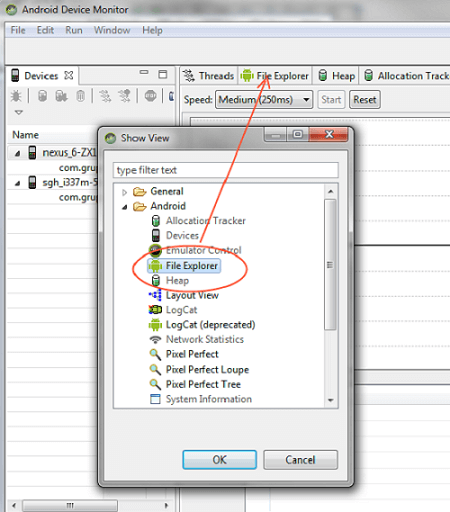 Step 3. Double-click on the phone folder to open it and locate the "WhatsApp" folder inside.
Step 4. Copy that folder onto your PC desktop or other location you have specified.
---
02

Backup WhatsApp Data use iTransor for WhatsApp
In addition, you can use a third-party app to make a backup. Here we recommended iTransor for WhatsApp, a fantastic program that allows you to quickly back up WhatsApp data from either an Android or an iPhone directly to your computer.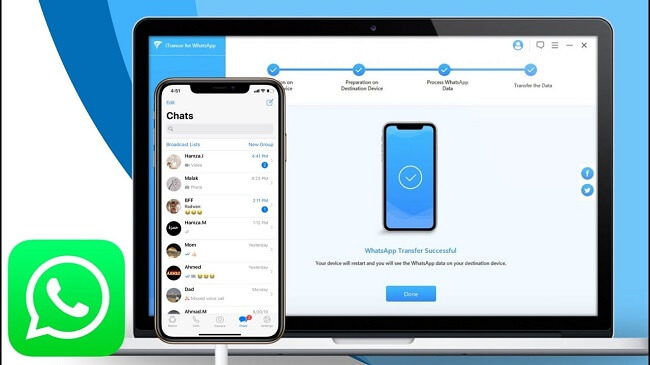 It even has the capability of restoring your old WhatsApp video calls to your device in case of an error. What you can get:
FAQs Related to WhatsApp Web Call
1

Can I make WhatsApp Video Call on Windows 10?
Yes! This is especially easy if you are in an area where the native Windows application allows direct WhatsApp video call features without a third-party emulator. You need Windows 10 to use these features. Older OS versions will not work without a program like BlueStacks.
---
2

Why can't I call on WhatsApp Desktop?
First, make sure your computer and phone are both connected to the internet. Then make sure your apps are updated and that you are running at least Windows 10. As long as your mic and camera are installed, you should be good to go.
Conclusion
WhatsApp web calls are very popular and it reduces our communication expenses drastically. If you want to make a WhatsApp video call on PC, you'll need at least Windows 10, a microphone, a camera, and a connected smartphone account. Then you'll be able to follow some easy instructions to use this function!
When you are done with all your fun phone calls, don't forget to backup your WhatsApp data with the simple and powerful software program iTransor for WhatsApp to store these cherish memory!