WhatsApp offers backups and safety - with its end-to-end encryption. Hence, we also send documents by WhatsApp, like pictures, videos, audio, PDF, TXT, or DOC files. Even sensitive data are exchanged on WhatsApp.
Despite all these features of WhatsApp, you can still lose data from it. Documents may also be deleted from the app without the user knowing. That is one frustrating nightmare nobody wants to wake up to.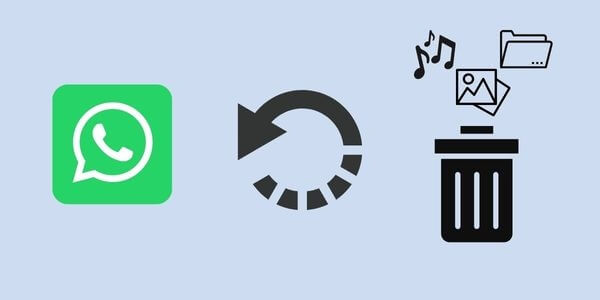 Fortunately, there is always a solution to every tech hitch. This post is a detailed guide on how to recover deleted documents from WhatsApp. Read on to find out more!
Possible Reasons for Documents Deleted from WhatsApp
Your WhatsApp cannot just automatically delete your files without certain factors coming into play. Some of these reasons include;
Unreliable antivirus software: Most smartphone users have antivirus software installed on their cellular devices. This software works by scanning the device repeatedly to prevent malware from infecting the device. If it finds malicious files, it deletes them without warning the user about them.
Deleting the documents by accident: Another possible reason for deleting WhatsApp documents may be by accidentally doing it. Since our device can multitask, we may end up deleting WhatsApp documents while trying to copy or transfer them.
Due to a virus attack: There are several things a virus can do to your device when it enters it. It may cause your device to freeze, malfunction, or go blank for a moment. It also damages the files on your device, such as videos, photos, PDF files, or even WhatsApp documents.
Factory resetting without full knowledge of what it means: A factory reset returns your device to the original state it was in from the factory. People do that oftentimes when they have issues with their cell phones. The factory reset options format every file on your device including the WhatsApp documents.
Other reasons include carelessly removing your phone while making a transfer and installing unreliable tools and apps.
The Best Ways to Recover Deleted Documents from WhatsApp [Android & iPhone]
The best way to recover deleted WhatsApp documents is using iMyFone ChatsBack. It is software designed to recover lost WhatsApp files from an Android phone and iPhone, Google Drive, or iTune. It is easy to use and has the highest success rate to recover the lost WhatsApp documents without backup.
How to Recover WhatsApp Deleted Documents via iMyFone ChatsBack
Step 1. Launch the program on your computer. Connect your device to the computer and select Recover WhatsApp Data from Device Storage.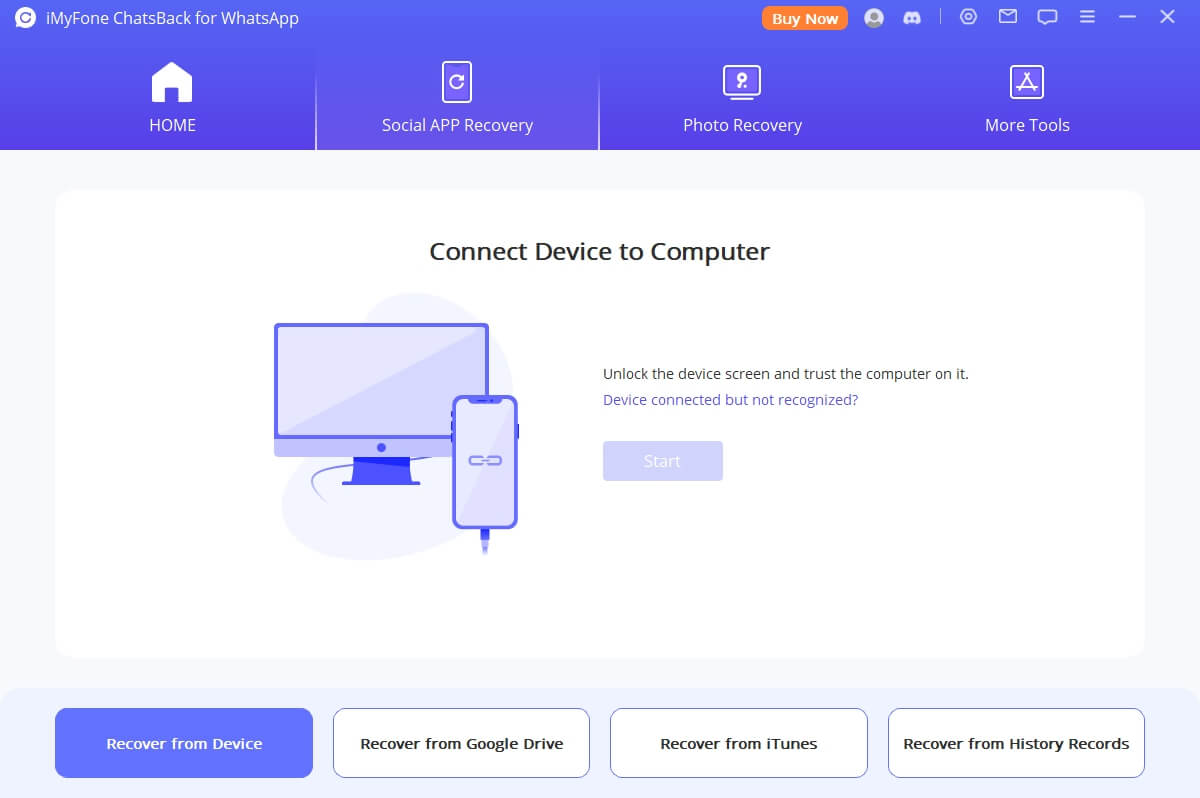 Step 2. For Android: Click Start to scan your device. Enter your phone number and SMS message to verify your phone number after scanning.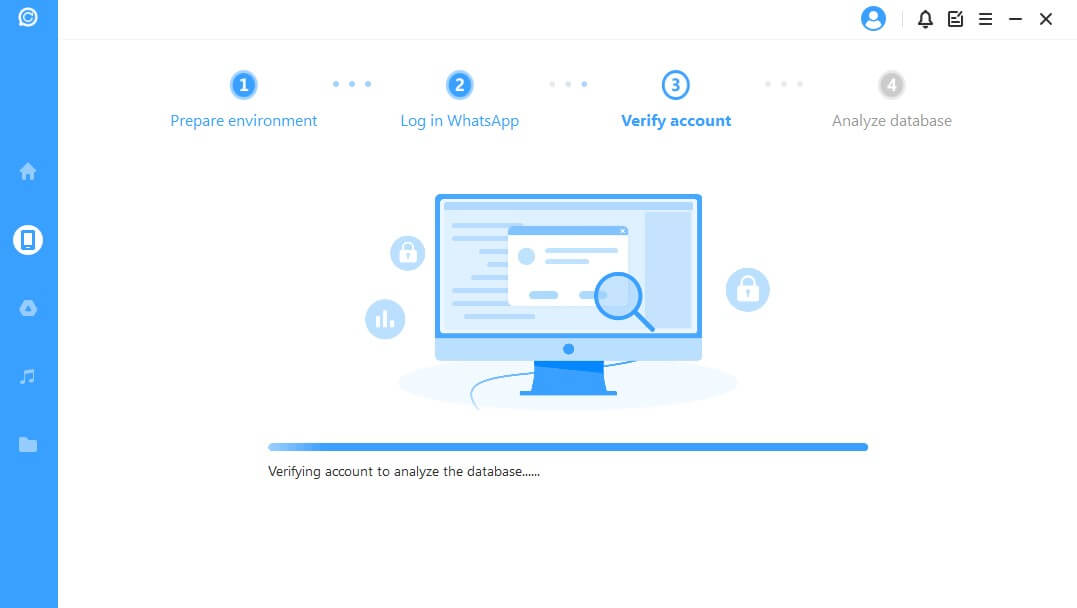 For iPhone: Choose WhatsApp Messager and click Start to scan your iPhone.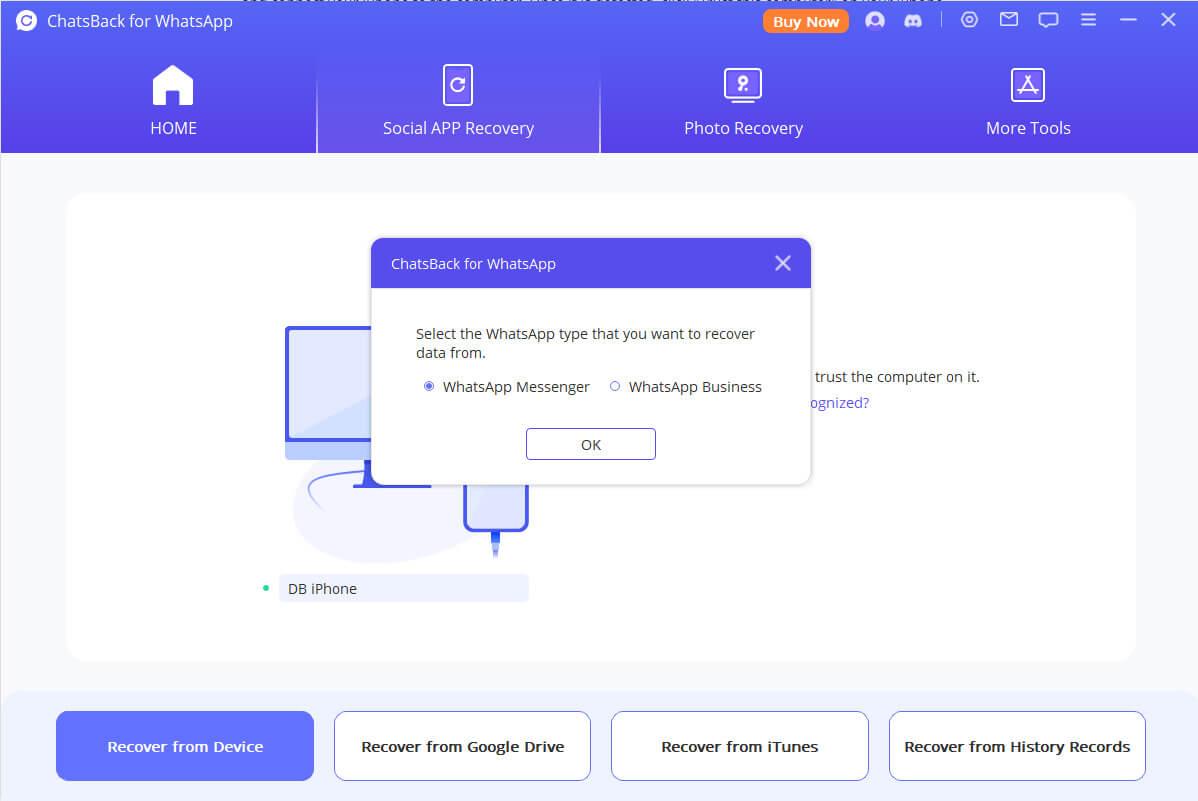 Step 3. Select the WhatsApp documents that you wish to recover after analyzing the database. Choose recover the WhatsApp documents to the computer or your device and click the corresponding button.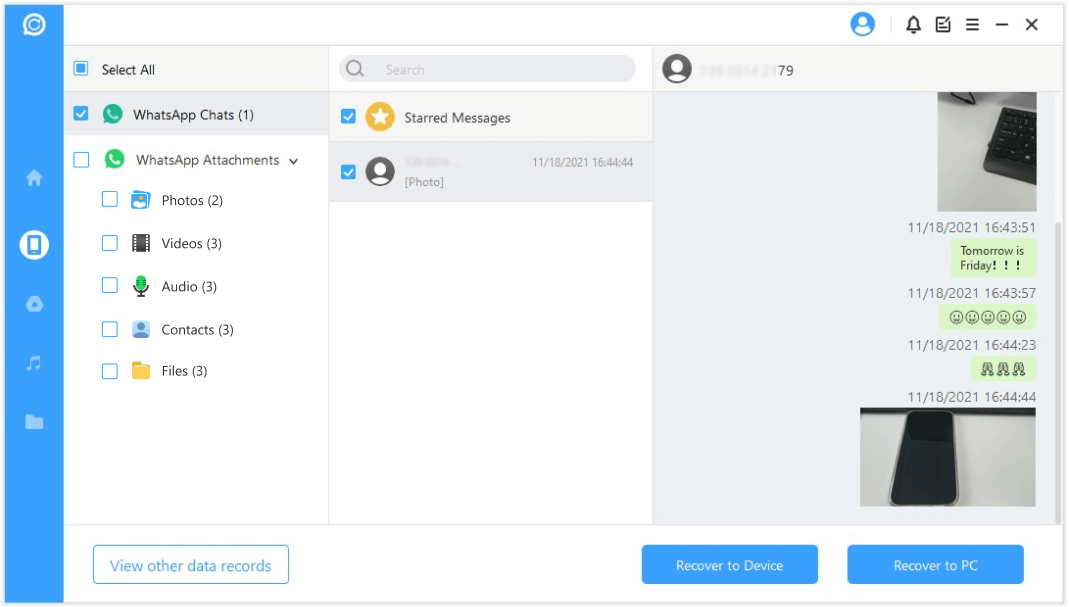 2 Other Ways to Recover Deleted WhatsApp Documents On Android
There are two other ways to recover deleted WhatsApp documents on Android. It can be through Google backup or Google drive trash. But before recovering, you must ensure that you have a copy of the message backed up there for recovery.
1. Recover WhatsApp Documents via Google Backup
WhatsApp has a feature that allows you to upload your chat daily, weekly, or monthly on Google. To recover deleted documents on WhatsApp, please follow the below steps;
Uninstall your WhatsApp and install it.
Verify your phone number and select "restore" when asked. Chats and documents uploaded to Google will be downloaded.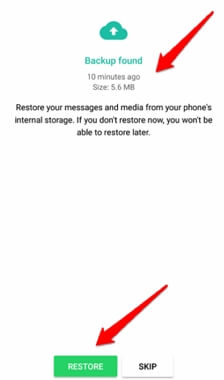 After the data is been restored, they will be displayed in your chat.
Note
1. You need to have the same Google account and phone number used in creating the backup.
2. Please ensure our device is linked to the Google account where the backup is uploaded.
3. If you don't have your chat backed up in Google, WhatsApp will automatically back up the data on your device. It will give you the option to restore from local backup after reinstalling the application.
2. Recover WhatsApp Deleted Documents From Google Drive Trash
If you have backed up the documents but deleted them from the Google drive backup, then you should look in the Google drive trash as long as it is no more than a month. Here are the steps:
Tap the menu option on the top left corner of your Google drive app, scroll down to trash, and tap on it.
Select the file you want to save and tap on the more option. Then select restore. Your document will automatically be restored.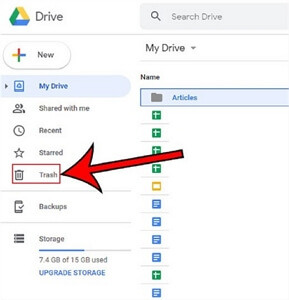 2 Other Ways to Recover Deleted Documents in iPhone WhatsApp
Unlike Android where WhatsApp chats and documents are backed up automatically at intervals, iPhone users do not enjoy this feature. However, WhatsApp made provisions for the users to back up their WhatsApp messages manually at any time they want. iCloud can also back up WhatsApp regularly.
1. Recover Documents from WhatsApp via iCloud Backup
To restore your documents from iCloud you need to make certain that the backup is available. Just the same way you back up your chats, you can also follow that procedure to view your backup history.
Just like in Androids, you need to uninstall and install the WhatsApp app. If you don't have a backup, you shouldn't uninstall your WhatsApp, or you will lose all your data.
Verify your phone number and follow the instructions to restore your documents. When restoring the documents from iCloud, you have to sign in with your Apple ID. The phone number on your iCloud account and WhatsApp has to match, plus you need storage space on your phone.
Possibly you don't have a backup of the file you want, you need data recovery software.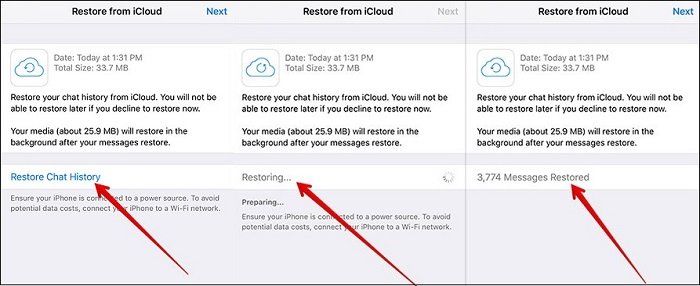 2. Recover Documents in WhatsApp from iTunes Backup
Synchronizing your iPhone to a computer with iTunes automatically generates a chat history, backed up in iTunes. To recover your documents, you have to connect your iPhone to the computer to restore your chats and documents in the same way as backing up them to iTunes.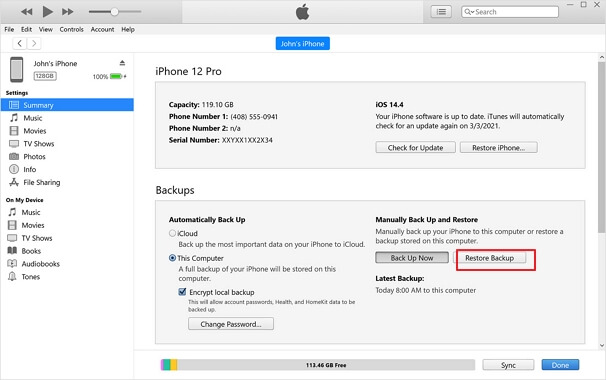 Bottom Line
It is not impossible to recover deleted WhatsApp messages as far as you have the right configuration set beforehand. Despite the app having its features for backing up files and documents, sometimes you still need data recovery software. iMyFone has options for recovering any kind of WhatsApp data on your Android or iOS device. Click the icon to download the software today!