Global communication has changed dramatically over the past decades. YouTube has created an easy-to-use platform for sharing information, music, fun videos, and entertainment. It has also become one of the best ways to share that info is through WhatsApp.
They are a leader in communication through their free messaging app that lets you make calls and send messages over Wi-Fi. Users can now blend the two services and share YouTube videos on WhatsApp when they send messages.
In this article, I will show you how can we share YouTube videos on WhatsApp. Let's move on.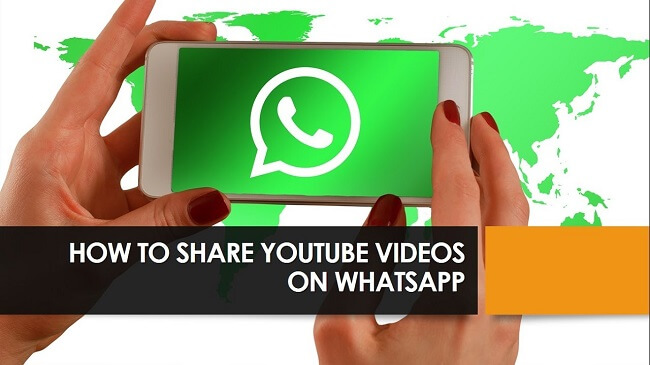 The Way to Share YouTube Video on WhatsApp [Hide]
The Most Easier Way to Share YouTube Videos on WhatsApp
The beauty of WhatsApp is its inherent simplicity. The popular messaging mobile application integrates many of the other media providers available on smart devices. This way, users can quickly share and enjoy messages with all sorts of attachments and links.
To share your favorite YouTube videos on WhatsApp, follow a few small steps below that do not require any third-party software concerns.
Locate the YouTube video you want to share
Open YouTube on your browser or in the native application. Then, navigate over to the video you want to share with someone else.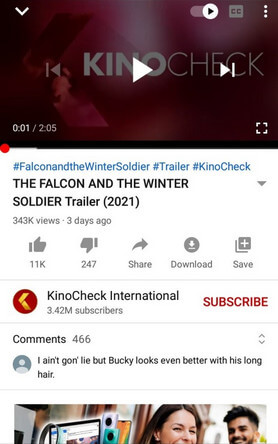 Click on the Share Option
Under the video you have selected, you should see an arrow pointing to the right with the word "share" underneath the picture. Click on this option. You'll be prompted on which destination you want to share the link to. Make sure to select WhatsApp at your destination.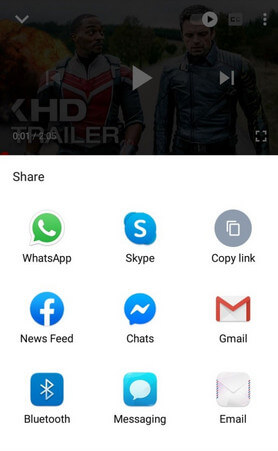 Select Who is Going to Receive the Video

Once WhatsApp is selected and launches, you'll see your contact list displayed. You should now choose the recipient or group you wish to share the video with and hit the "Send" button.

That is all it takes! Now your friends, family, and coworkers can enjoy the same video on YouTube that you have been watching. They can click on the link to it directly on YouTube or through the native video player inside WhatsApp.
3 Simplest Steps to Share YouTube Videos on WhatsApp Status
Sometimes it is fun to post a video as your status update on WhatsApp. This way, people can view the video every time they see your updates and profile information. It creates a more customized experience and is pretty easy to accomplish by following simple steps.
Locate the YouTube Video Link You Wish to Use
Navigate to the YouTube website, or use the native mobile application. You are going to copy the link location of the video's address. You do this by finding that same arrow button and clicking on the "share" option.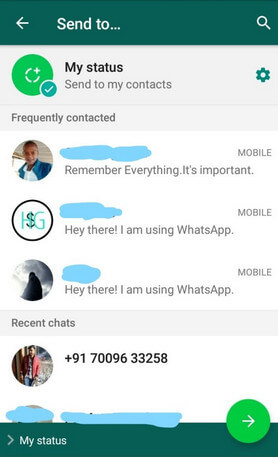 Then you can easily select WhatsApp from the list of possible destinations after you clicked on the "share" button. You might meet with your contact list and groups. Ignore all of those options and instead click on the first option listed as "My Status." Now you can add captions or other effects along with the copied link.
Alternatively, you can click on the pencil "edit" to copy the link directly.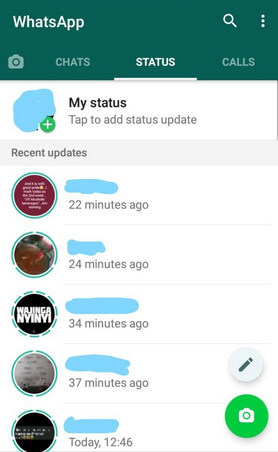 If you copied directly into WhatsApp from the share option, you should be able to hit the "Send" button after adding any captions you wanted. Now your YouTube video will get posted.
Otherwise, you can paste the link into your status after clicking on the pen "Edit" option.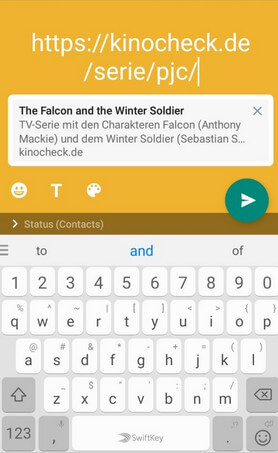 Share YouTube Videos on WhatsApp Without Links
Before sharing a YouTube video without a link, you need to download the original video file. We suggest you check out third-party software that allows saving and downloading these videos directly to your mobile device before starting these simple steps. You can also use your mobile device's screen recording software to record the video and then save it to your video gallery.
Go to your mobile device's photo/video gallery and scroll until you have navigated to the video you wish to send in WhatsApp.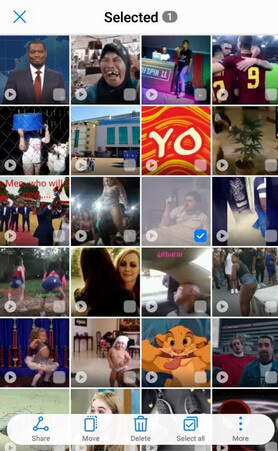 Open WhatsApp Mobile Application
Now that you have found the video go ahead and open your WhatsApp mobile application. Once inside, click on the "share" option under your video file. You can get the chance to share it to a specific location, select WhatsApp. You can also use the "+Add" option from your status panel to post the video as a status update.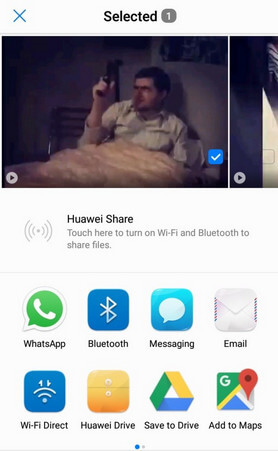 After you have selected the video file, WhatsApp will let you choose any captions, messages, or other effects. Then, click on the "Send" option to upload and send the video when you are ready.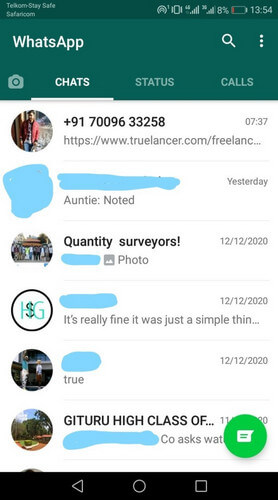 Just that simple! Now your video should be easily viewable from your status, or if you choose to send it to a contact or group. Keep in mind that WhatsApp limits the size of any video you send into 30 seconds increments. That is for your status only.
Bonus Tips: Downloading YouTube Videos to Post on WhatsApp Status
Getting videos directly from YouTube can be a challenge as many of them are copyright protected. As long as you are using them for private use, you should be fine. Do a quick Google search for websites that will allow you to download YouTube videos directly.
If you don't want to use a secondary website, most files can be downloaded from YouTube through the "Download" option available on the website. Once clicked, the file will be saved into your photo/video gallery for selection later. If all else fails, you can just simply screen-record the video and save that as a file as well. Just keep in mind WhatsApp only lets 30 seconds of video be used for status updates.
Conclusion
WhatsApp allows you to either share the video directly or as a status using a link from YouTube or uploading video from your mobile device from your gallery.
The more this technology advances, the better our lives get. We all enjoy being able to talk and communicate with people we care about all over the globe. It is impressive how two different applications like YouTube and WhatsApp have come together to facilitate that communication procession on such a large scale.