We all know how important WhatsApp is and how popular it has become. It stays in everyone's life, and almost every second person doesn't shy away from using this spectacular chatting app.
But, do you know where to find the WhatsApp folder on Android and iPhone?
The data you share on WhatsApp tends to get stored on a particular folder on iPhone and Android.
Let's try to find out the folders in which you can access the WhatsApp data.
Part 1: Where Is the Whatsapp Database Folder
1.1 Where Is the WhatsApp Database Folder on iPhone
Knowing where is WhatsApp database folder on your iPhone could be pretty crucial for you as you may want to access the stored WhatsApp information but have been struggling up till now.
Here's how to find your WhatsApp media files on your iOS device.
Step 1: To begin with, you must try enabling the WhatsApp icon to get your media stored on your iOS device. For this, you'll need to navigate to "WhatsApp" app and select the" Settings" icon afterward.
Step 2: Navigate to the "Chats" icon and select the media you'd like to get saved.
Step 3: Now, all you need to do is hit the "Save incoming media" icon. After doing it, you'll be able to access the WhatsApp media on your "Photos" on your iPhone.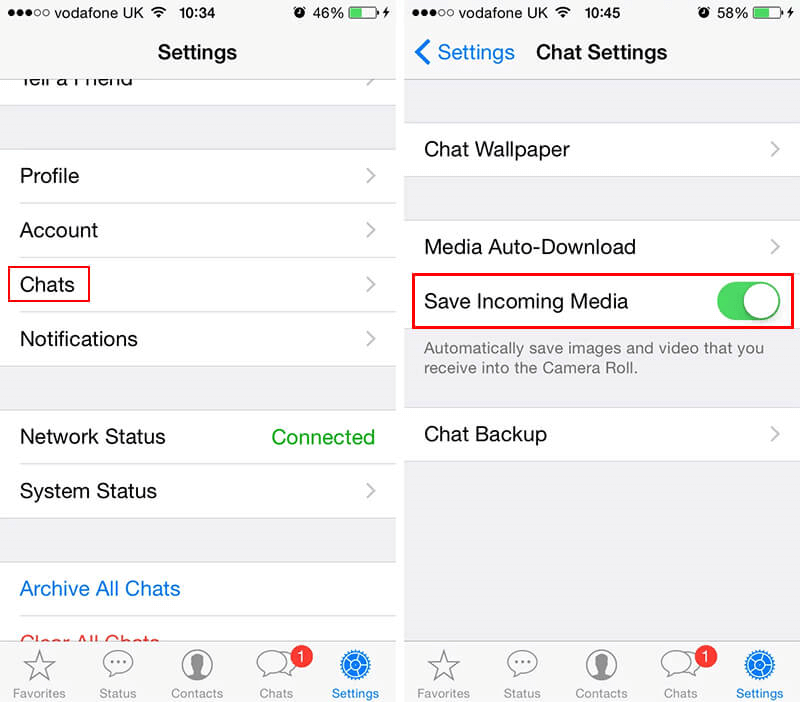 1.2 Where Is the WhatsApp Database Folder on Android
Many Android users ask "where to find the WhatsApp folder in Android" and guess what? We've come up with a simple way to get your issue solved.
Here's how to do it.
Step 1: Firstly, navigate to the "File Manager" icon on your Android device. Next, you'll only need to find the 'Internal Storage" option. After finding the " Internal Storage" icon, all you need to do is tap on it.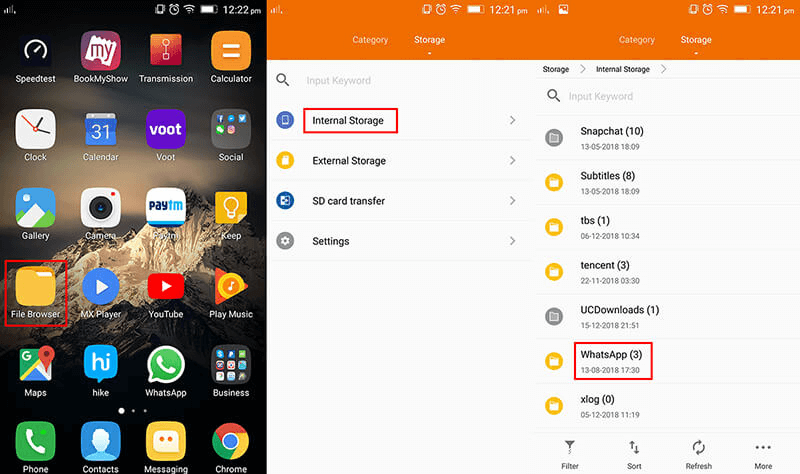 Step 2: After navigating to the "Media" icon, you can find the videos, audios, images, and files shared on WhatsApp.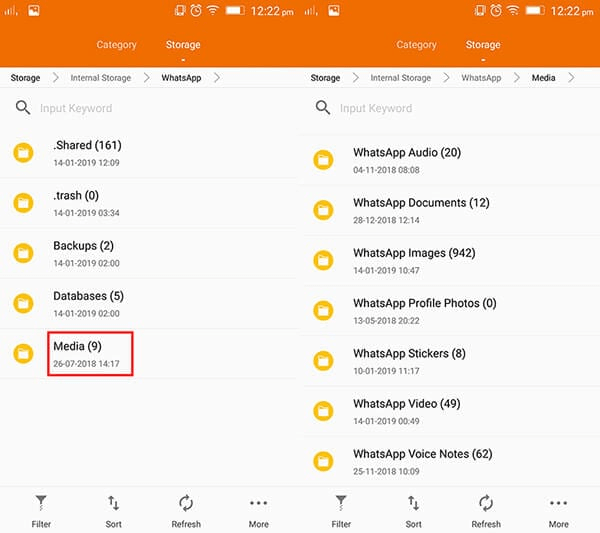 Part 2: Tip-How to Recover Deleted WhatsApp Folder Android/iPhone
Losing access to your WhatsApp data is a pretty ugly sight, and you'd want to come out of this scare as soon as possible. Thanks to iMyFone ChatsBack, that comes with a superb opportunity to retrieve the WhatsApp data lost in any situation.
Whether you've deleted the data unintentionally or lost it due to a software glitch, ChatsBack aims to fix what you're facing.
Features:
ChatsBack helps you recover the deleted WhatsApp messages and other data directly from iTunes Backup or Google Drive Backup.
It helps you to preview the scanned files before the recovery process.
It also enables you to export the recovered data to your PC.
It helps you recover data from several scenarios, including Factory reset, Accidental deletion, Screen Broken, Jailbreak/Root, Water damage, and System crash/Update.
You can retrieve WhatsApp backup data from historical records.
Steps of restoring WhatsApp data on iPhone and Android
Step 1: After iMyFone ChatsBack on your PC, you'll tap the Device Storage icon and process ahead.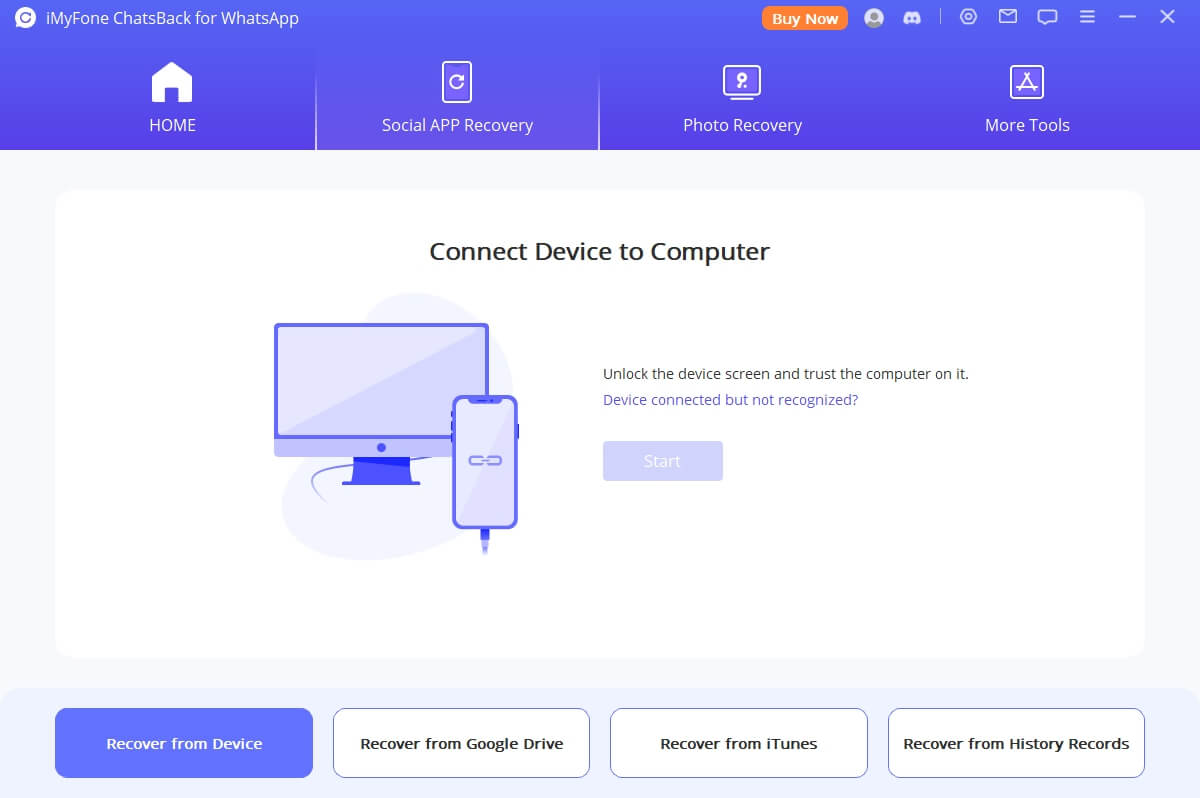 Step 2: Now, you'll only need to connect iPhone or Android device to a PC via a USB cable.
You'll need to allow the USB debugging option if you're using an Android device. But, if you're an iPhone user, tap "Trust" this computer icon.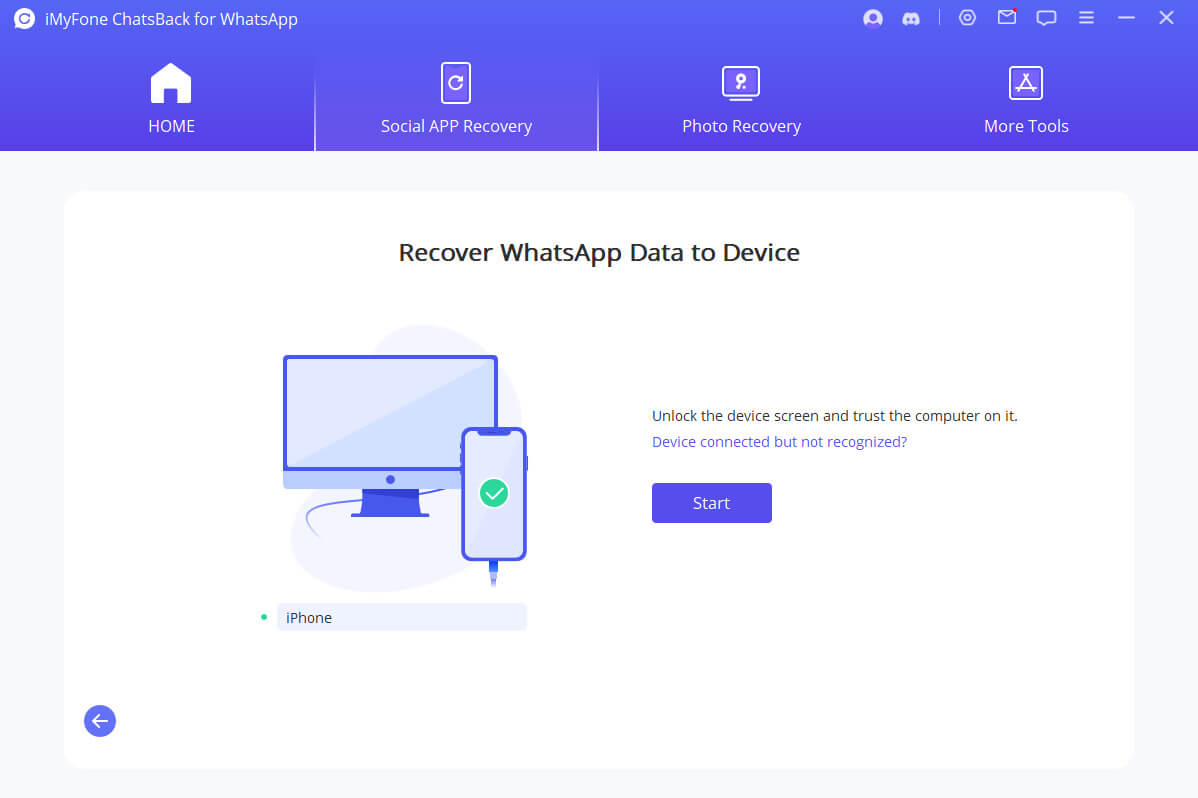 Step 3: Start scanning for your lost data after reading the on-screen instructions for your iOS and Android device.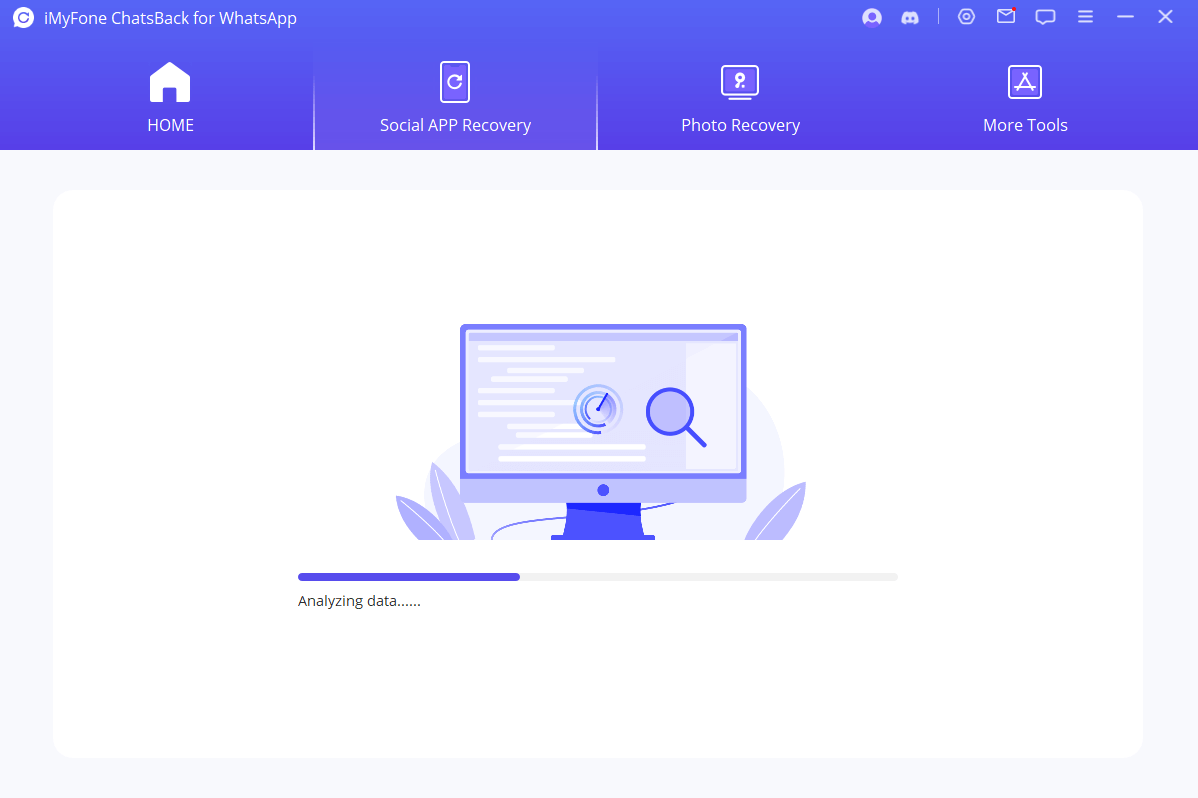 Step 4: After scanning your WhatsApp data, select the data you'd like to recover and preview the data afterward. Next, you'll need to restore your data and export the recovered to any desired destination.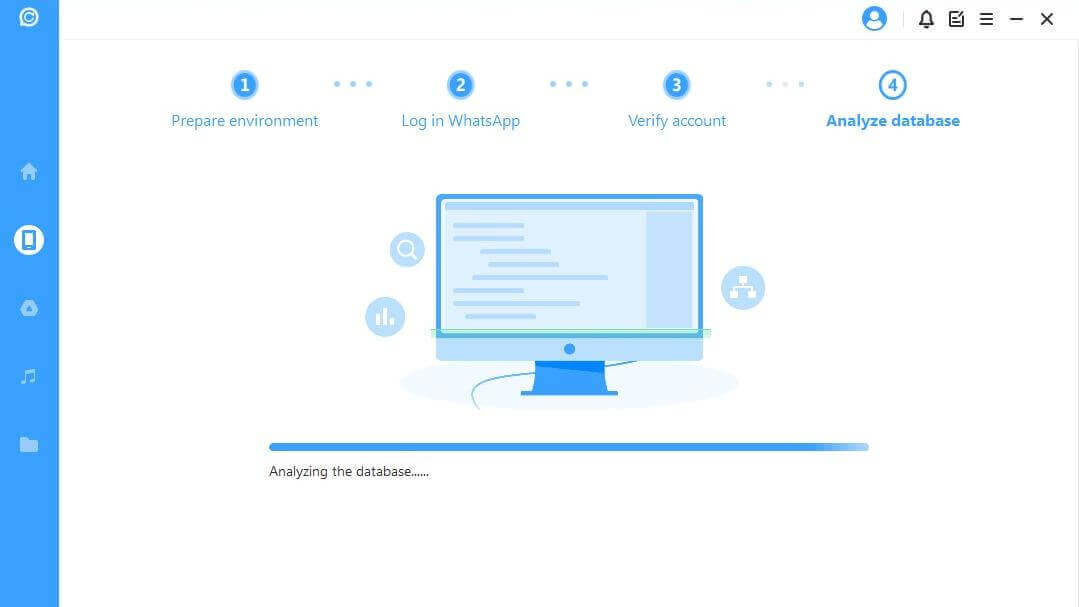 Part 3: FAQs
3.1 Where to find the WhatsApp folder in Android
You can find the WhatsApp folder after visiting the File Manager icon. After reaching there, you'll be able to find the WhatsApp folder.
3.2 Where is the WhatsApp database location in Android
Finding the WhatsApp database location on an Android device is pretty easy as you'll only need to navigate to the File Manager icon on your Android. Next, you'll need to tap the Media option, and then you'll be able to access your WhatsApp information.
Conclusion
You'd have heard many people asking "where is the WhatsApp database folder on iPhone or Android".
Luckily, you can take the assistance from this guide to come to know the location where you can access WhatsApp media on your iPhone or Android.
Moreover, if you lose vital data on your WhatsApp for Android or iPhone, you've got the chance to go for iMyFone ChatsBack to restore your data.