If you want to use your iPhone in a country other than the one where it was initially purchased, you will need to unlock it. Unfortunately, many people don't know that there are ways to do this without going through your carrier.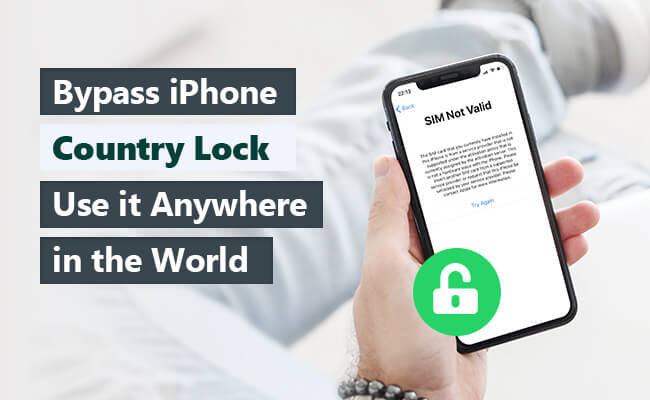 In this blog post, we will cover some of the best methods for bypassing the iPhone country lock so you can use it anywhere in the World. So, whether you are traveling soon or just want to switch carriers without having to buy a new phone, read on for all the information you need!
Part 1: Something You Need To Know About Country Lock iPhone
Here are a few essential things you need to know about this specific type of lock before explaining how to unlock your iPhone's country.
1

What is Country Lock on iPhone?
When you buy an iPhone from a carrier, it is often locked to that specific carrier. This type of lock is called a "carrier lock" or "network lock." The sim-carriers do this so you will use their service and not switch to another carrier. A country lock is different as it restricts your iPhone to only work in the country where it was purchased.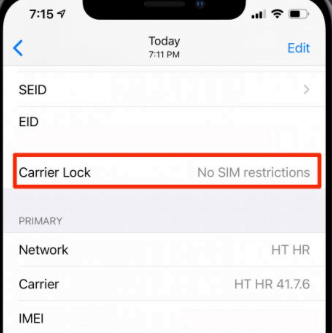 While traveling outside of the country where you bought your iPhone, you will need to unlock it before you can use a local SIM card. However, you can use an unlocked iPhone with any carrier that provides service for the iPhone.
2

How to Check If Your iPhone Is Country Locked?
To determine whether your iPhone is country-locked, you should first check its settings. The easiest way to do this is to insert a SIM card from another country into your iPhone. Your phone is probably locked to your carrier if you receive a message that your SIM card isn't supported.
You can also try making a phone call or sending a text message. Unfortunately, a locked iPhone may not allow you to do either.
Part 2: How To Unlock Country Lock-In iPhone
Since we have covered all the essential info about iPhone country lock unlock, the next thing that we'll look at is how to unlock your iPhone. Here are two methods you can use to accomplish this.
1. Contact Your Carrier
The first and most obvious method is to contact your carrier. However, if you're still within your contract period or have an outstanding balance on your phone, this probably isn't possible.
If you are eligible for a carrier to unlock, they will usually do it free. You need to request it and provide them with your IMEI number.
You can request an unlock by contacting your carrier once you have your IMEI number. They should be able to do it for you within a few days.
Once the carrier confirms the unlocking, you can perform either of the two steps to get the job done in this regard.
(1) If You Have A Sim Card From A Carrier Other Than Your Current Carrier
You can make phone calls and send texts on your iPhone if you have a SIM card from a carrier different from your current one.
You have to take your current SIM card out and insert the new one. After that, you'll have your iPhone activated. For information about switching the sim, click here.
(2) If You Don't Have Another Sim Card To Use
If you do not have another SIM card, it is still possible to use your iPhone by creating a backup of it. Then you will need to delete the data from your phone after a backup. Then, restore it from the backup you made.
After successfully restoring and backing up your phone, you can use it.
2.Using iMyFone iBypasser [Easiest and Fastest]
If you want to unlock your iPhone without going through the hassle of contacting your carrier, you can use the iMyFone iBypasser.
This program was designed specifically to bypass iCloud activation locks, but it can also be used to avoid country locks.
How to Use iMyFone iBypasser to Unlock Carrier Lock
Video tutorial to unlock carrier-locked iPhone with iMyFone iBypasser.
Steps to Bypass iPhone SIM Lock
Step 1. Download and install iMyFone iBypasser on your Mac or Windows. Open it and choose "Remove iPhone SIM Lock" and hit Start.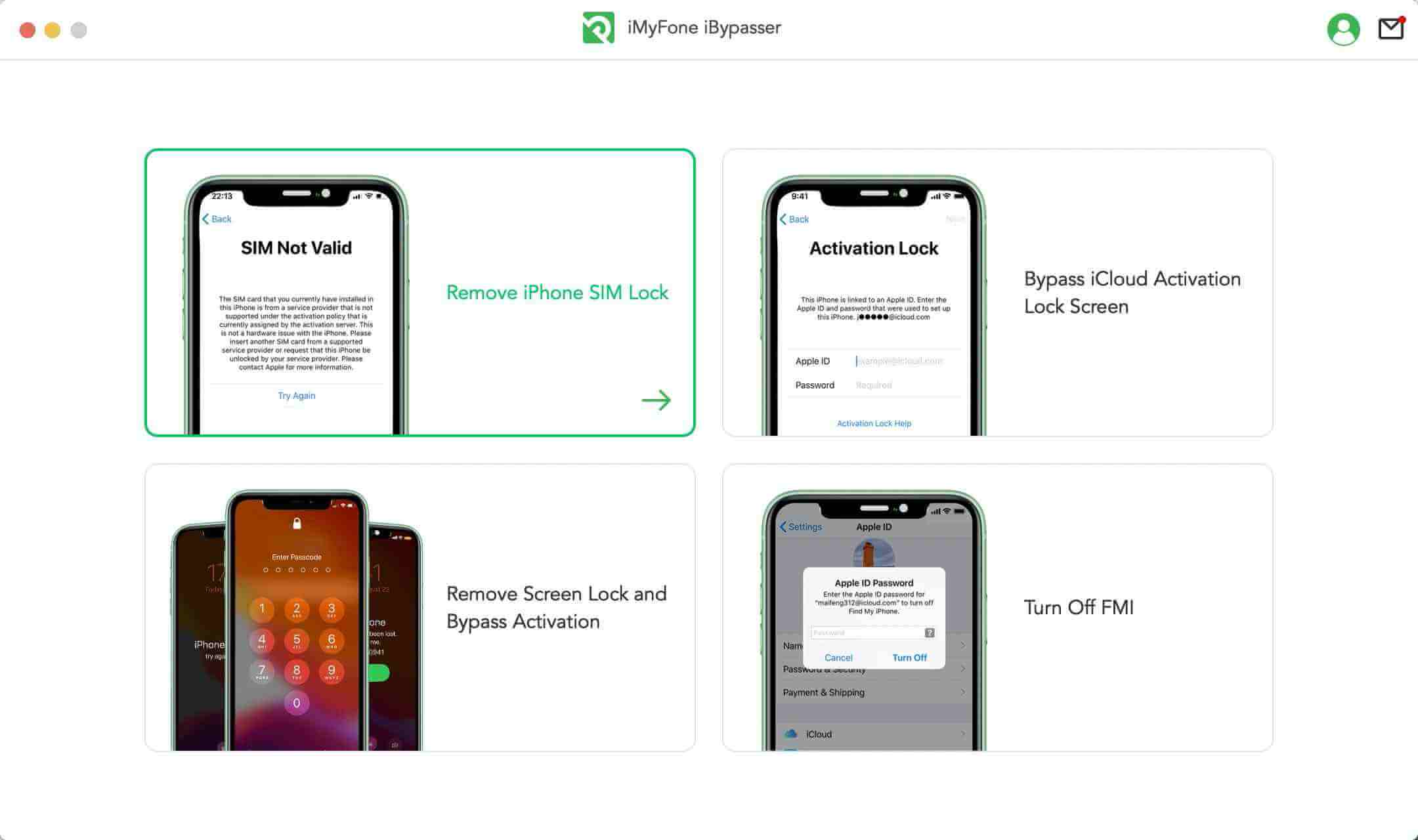 Step 2. Connect your iDevice to PC with USB cable.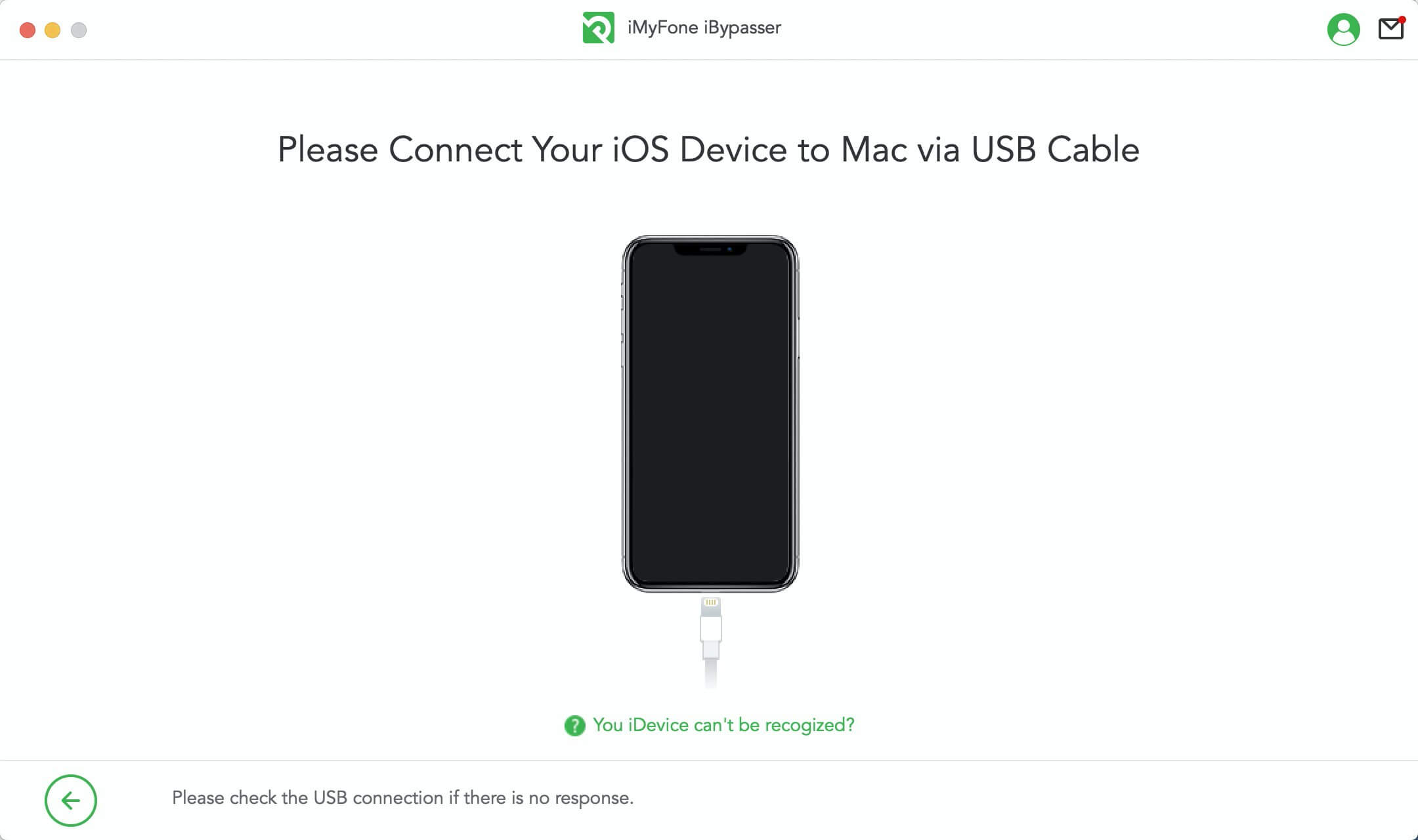 Step 3. Click Next to jailbreak the device.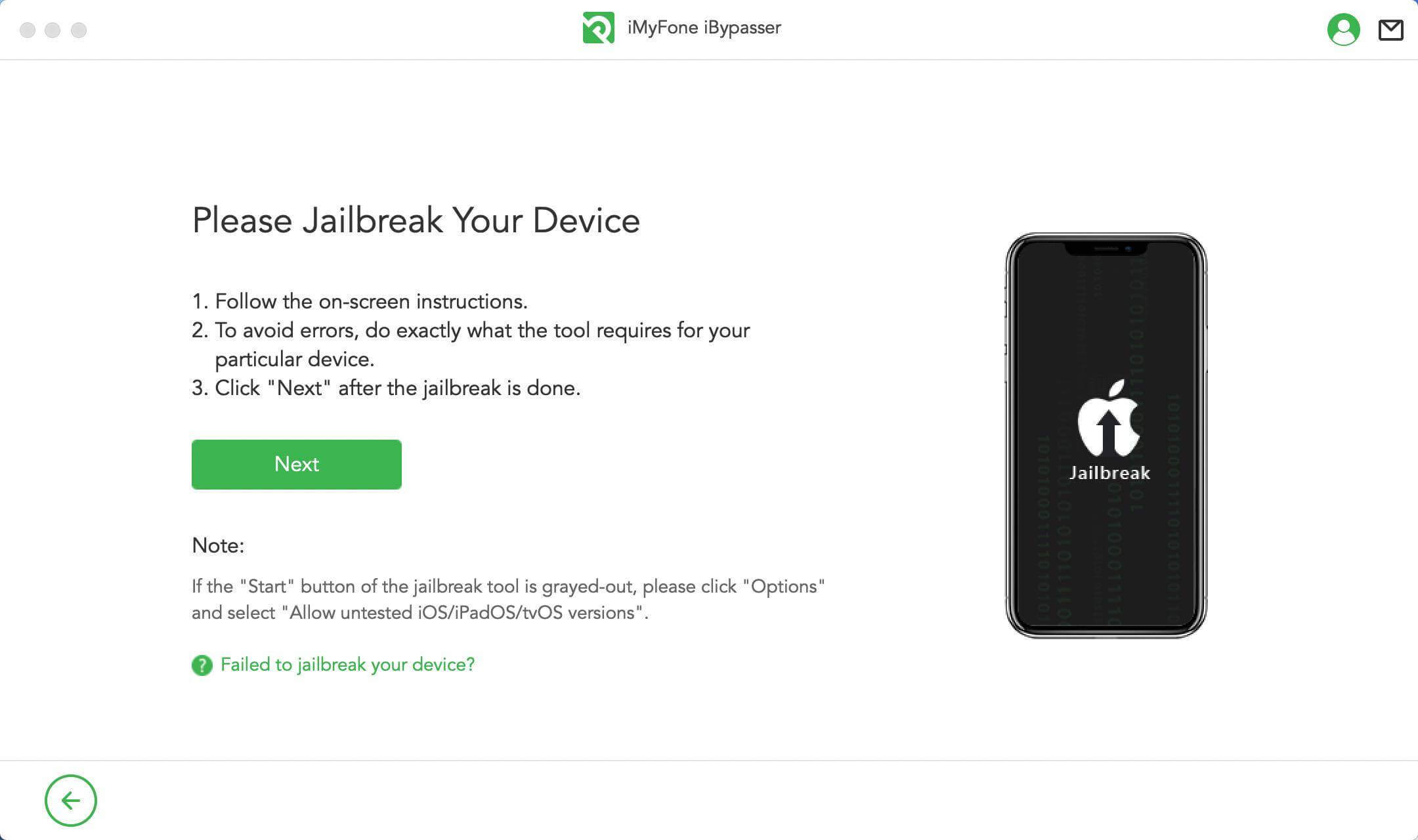 Step 4. Comfirm your device's information.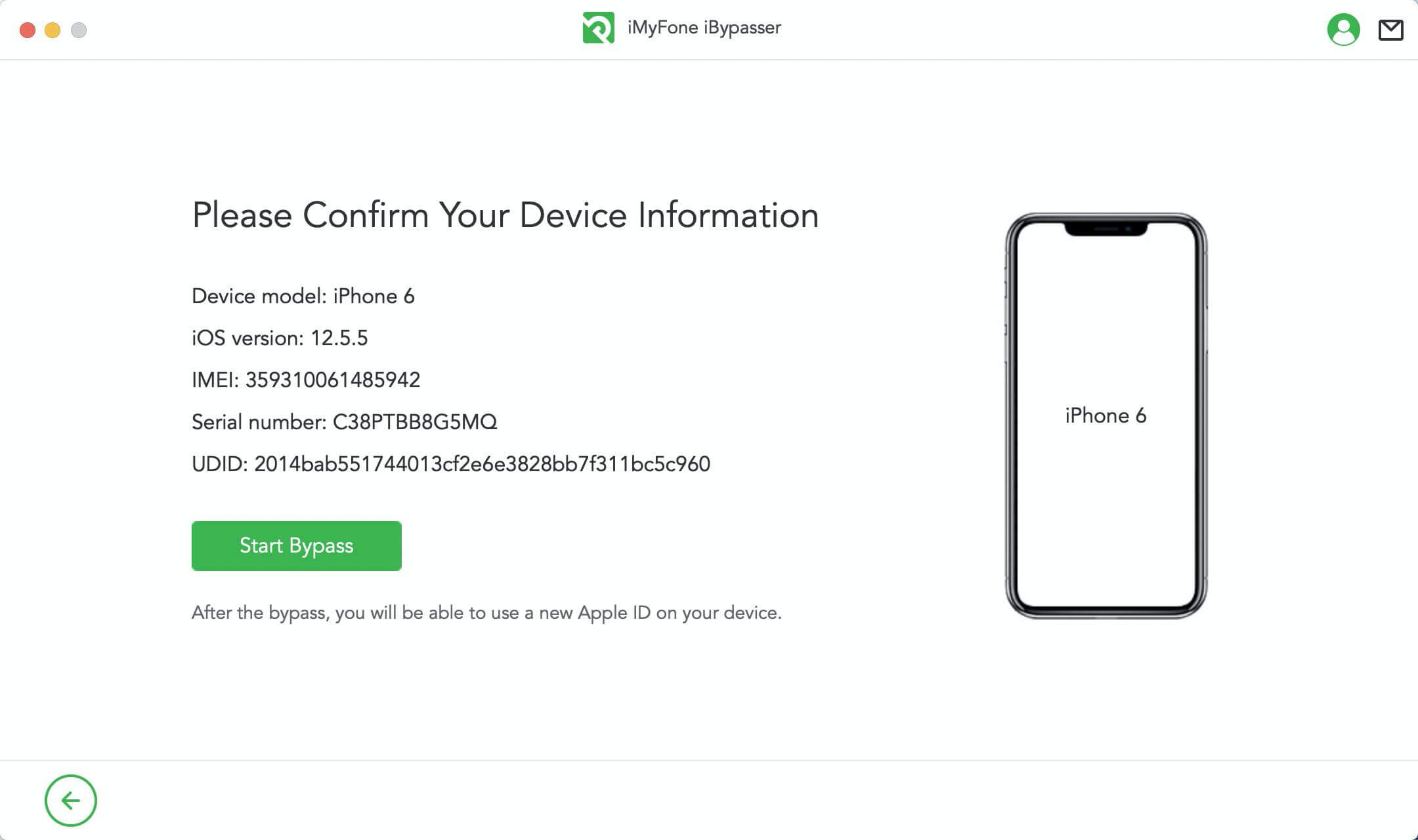 Step 5. Wait a minute to unlock the SIM lock.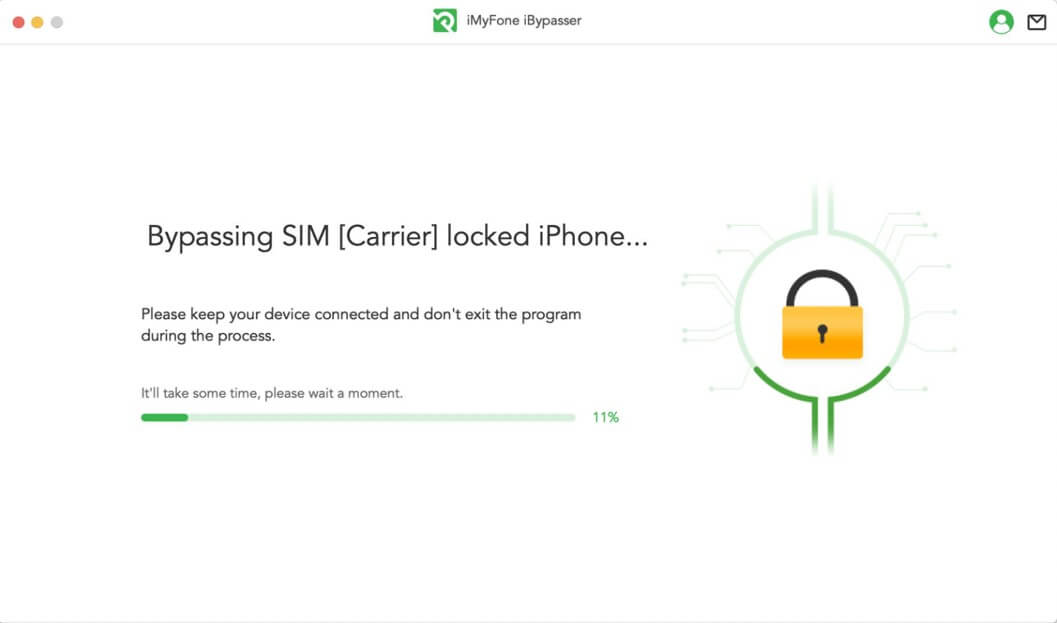 Step 6. Now successfully bypass the SIM lock.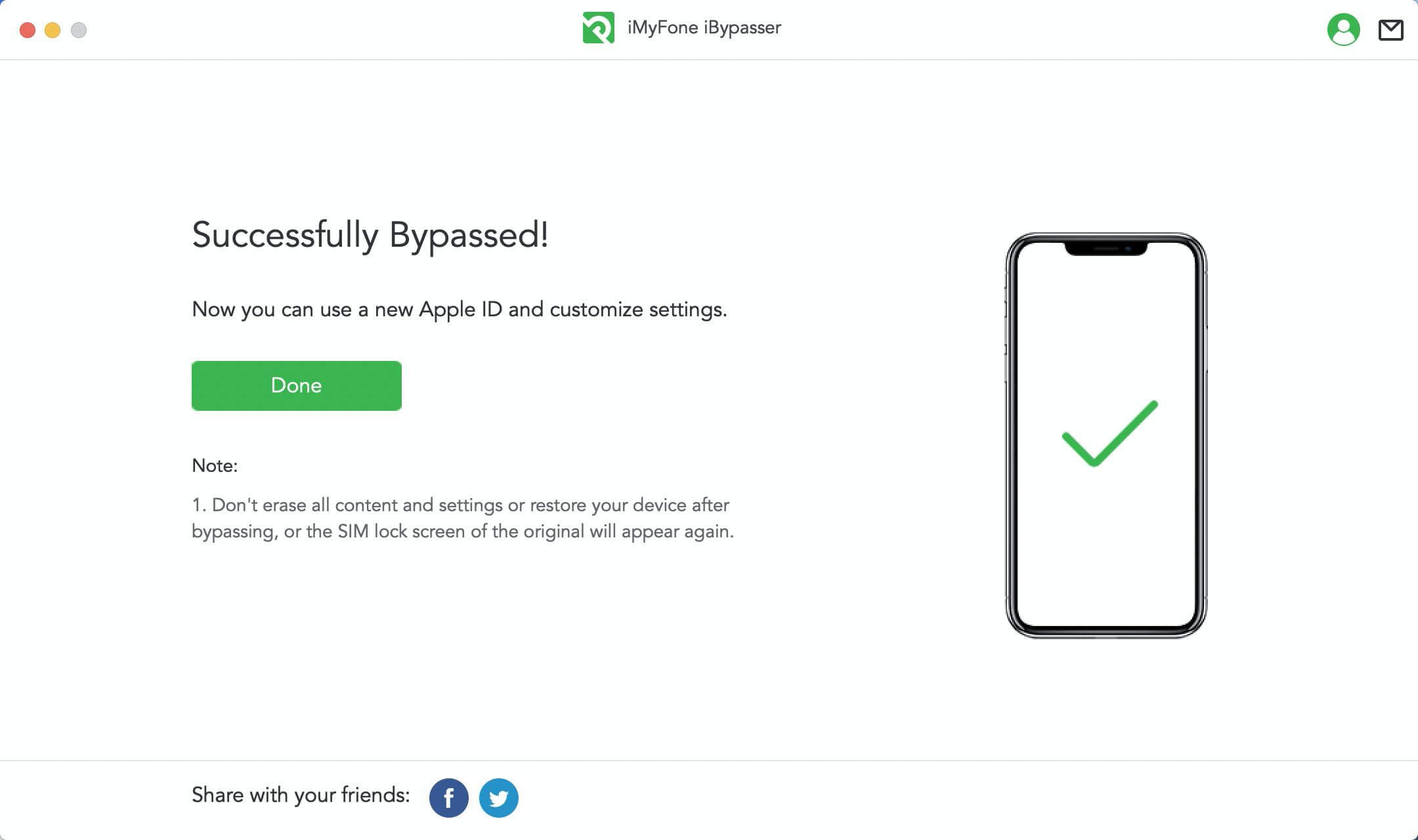 Reviews about iMyFone iBypasser
If you are looking for a solution to bypass the iPhone lock, you should check out the iMyFone iBypasser. This software is designed to remove activation locks from your iPhone, including the DNS.
iMyFone iBypasser is very easy to use, and it can bypass the lock within minutes. The best part is that it doesn't require you to have any technical knowledge.
The software is compatible with all the latest iOS devices. It is a very user-friendly software that anyone can use. One of the best things about iMyFone iBypasser is that it offers a 98% success rate.
This success rate means that you will be able to bypass the lock without any issues. If you are looking for a reliable and effective way to avoid the iPhone lock, you should define the iMyFone iBypasser.
Can learn more reviews about iBypasser.
Part 3: How to Check If the Unlock Worked
1

Steps to Check If the Unlock Worked
To begin using your new iPhone, you must insert the SIM card first. Once you have done that, please turn on the device and wait for it to connect to the network.
If you can make and receive calls without any problem, then congratulations! The unlock was successful. You should now be able to use your iPhone with any carrier in any country!
2

How to Update an Unlocked Phone Without the SIM Card?
If you want to update your unlocked iPhone without a SIM card, you may need to perform a factory reset. Follow these steps:
Apple's iCloud and iTunes/Finder are good options for backing up your iPhone.
Make sure you delete all the data on your iPhone. Go to Settings > General > Transfer or Reset iPhone > Erase All Content and Settings.
Complete the setup instructions and restore your data from a backup.
Now that the phone has been unlocked, it should be ready to use. That's all there is to it! You should be able to use your iPhone on any network because it is unlocked.
FAQs about Country Locked iPhone
1

My iPhone is unlocked, but it's blacklisted. What does that mean, and how do I fix it?
If your iPhone is blacklisted, it is reported as lost or stolen. This status will prevent you from being able to use your device with any carrier in the World.
There are a few ways to fix this problem:
You can try contacting the carrier that has blacklisted your device and see if they will remove the blacklist.
If you have an iPhone that is not blacklisted but still locked to a specific carrier, you can try using an unlocking service like iMyFone iBypasser.
2

How do I know if my iPhone is unlocked internationally?
Here's how to check to see whether your iPhone is unlocked under Settings:
On the iPhone, go to Settings.
Select General at the bottom.
Click About.
Look for Carrier Lock at the bottom.
3

Do I need an unlocked phone to travel internationally?
No, you do not need an unlocked phone to travel internationally. However, it is always a good idea to have an unlocked device to use any carrier in any country.
Conclusion
Now you don't have to be concerned if your iPhone is locked. As we explained throughout the post, there are always ways to unlock it. However, if you want us to recommend one safe, convenient, and fast method, we'd recommend iMyFone iBypasser. It has helped thousands of iPhone users unlock their sim locks within minutes.