There are many reasons why people would want to know how to change iPhone location.
People may want it for safety reasons, privacy concerns, or to fool GPS-based games, like Pokemon Go, into thinking they are somewhere they're not.
People may also want to access content and other apps (like banking apps) that are available in one country, but not the other.
You might think it is challenging to change location on the iPhone given the device's built-in GPS. That's not the case, however. With a few taps and the help of some programs, you can pretend like you are in a different state or country altogether. So no matter what your objective is for changing or knowing how to turn on/off location on the iPhone, we will show you everything about iPhone location.
Part 1: How to Turn On/Off Location Service on iPhone
If you just want to turn on/off your location altogether, that is relatively straightforward on the iPhone. You'll need to go into your Settings app and change it from there. Below are three simple steps.
Watch Video Tutorial to Turn On/Off Location Services on iPhone in 2020
Step 1: To start, open your Settings app and scroll down until you see Privacy. Tap on that.
Step 2: Tap on Location Services in the following pop up screen.
Step 3: Next, you'll see all your iPhone location settings. You can enable Location Services. If you want to disable Location Services for every app and scenario on your iPhone, then you can toggle off Location Services.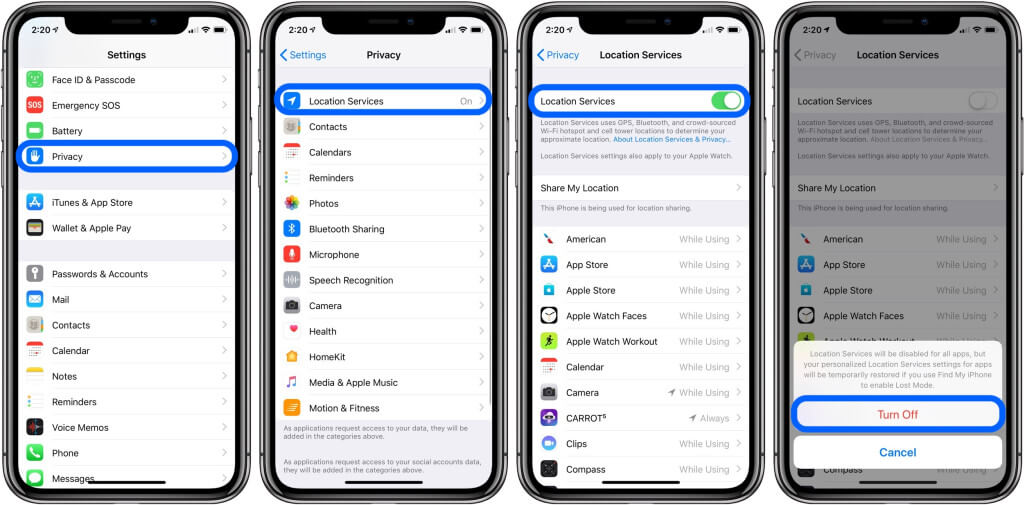 You can also be more granular and revoke or add location permission to particular apps. So, if you don't want restaurants and other apps "spying" on you to offer you excellent deals, this is how you turn that off.
Note
These adjustments are only for how to hide your location on iPhone. These steps will not work to change your location (e.g., to fool an app like Pokemon Go).
Part 2: How to Change Location on iPhone/iPad/iPod Touch
While the above tips work to turn on/off iPhone location, they won't change it. Apps like Pokemon Go will not work as intended since they cannot detect where you are. For these scenarios, you want to change your location. Fortunately, by using the following two ways, it is also not hard to accomplish on the iPhone.
Change Location with iPhone Settings
If you want to change your location to access the App Store in a different region, then you will need to change your account's country in the iPhone settings page. Changing your country this way is very straightforward.
But keep the following suggestions in mind before changing iPhone location.
The subscriptions related to your Apple ID has been cancelled.
Make sure your Apple ID credit balance is zero. You can't change location if you have credits.
Remember to back up your iPhone data to avoid any errors.
Then you can start to change location on iPhone with the step-by-step guide.
Step 1: Go to your Settings app > your name > iTunes & App Store > your Apple ID.
Step 2: You'll see a popup. On this dialog, tap View Apple ID. Depending on your password settings, you may have to use Face ID or type in your PIN at this stage.
Step 3: Tap on the Country/Region section to change the region of your Apple account.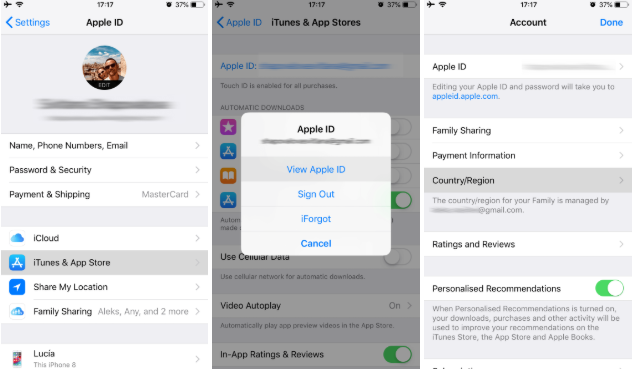 Note
This method will only change iPhone's region. When you go to buy and download apps from the App Store, you will see apps from this region. Similarly, when you listen to Apple Music, rent movies, and so on, you will see content that is available in Germany, if you selected Germany, the United States, if you chose the USA, and so on. The apps themselves will typically rely on the data they get from Location Services to figure out where in the world you are.
Fake iPhone Location with Third-Party Tools
The fastest and most straightforward way to change location on iPhone is to use the best third-party tool - iMyFone AnyTo. This computer program can quickly fake iPhone location. It's user-friendly interface makes iPhone location spoofing as easy as 1-2-3. What's more, you don't have to jailbreak your iPhone. People around the globe are using it as the answer to how to change location on iPhone since it has over 10 million downloads.
iMyFone AnyTo has many features. Some of the top ones are:
Instanty spoof iPhone/iPad location to any place in the world with just 1 click.
Simulate movement with customized speed, like you are moving (walking, driving, etc.) in the real world.
Work with any apps that depend on location,like AR games and social platforms.
Work on all iOS devices running iOS 7.0 - iOS 15.
If you want to fake iPhone/iPad location, please do the following.
Step 1: Download, install and launch iMyFone AnyTo on your computer.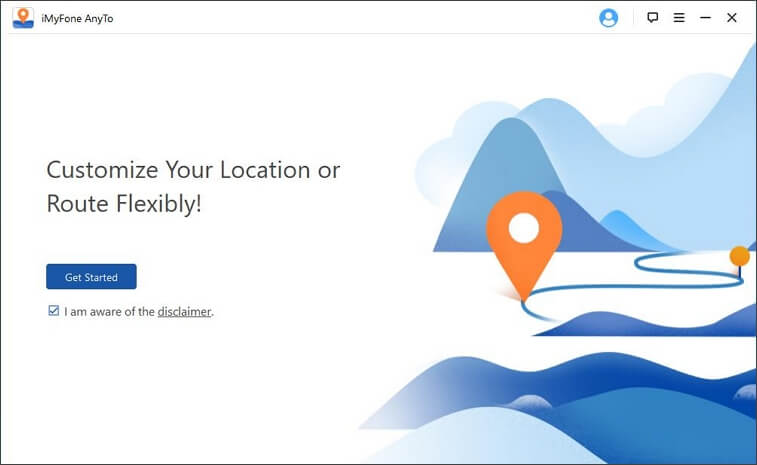 Step 2: When you see the welcome screen, connect your iOS device. Unlock it with your password.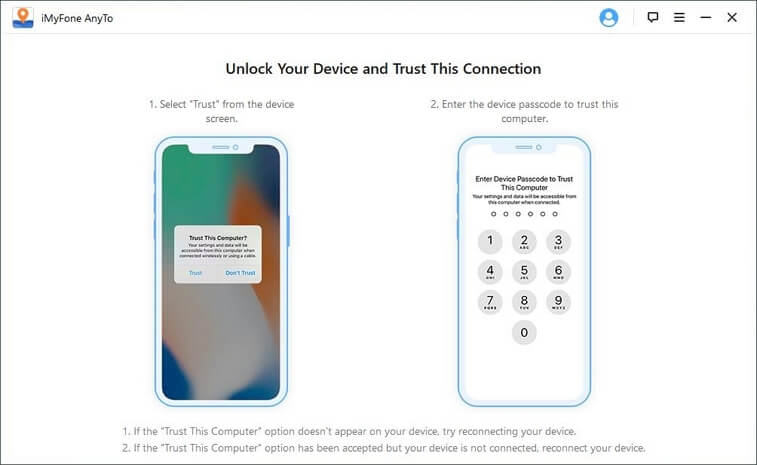 Step 3: Click on the Teleport Mode icon in the top-right corner of the map once the map loads. It's the third one from the left. Enter a destination in the text field in the upper-left corner. You can also choose a destination by zooming in and out the map.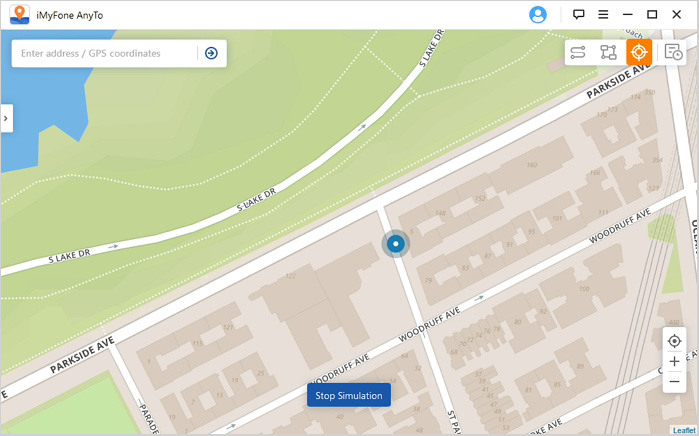 Step 4: Once you set a destination, you will see a Move button. Press it to make your phone's location to be those coordinates!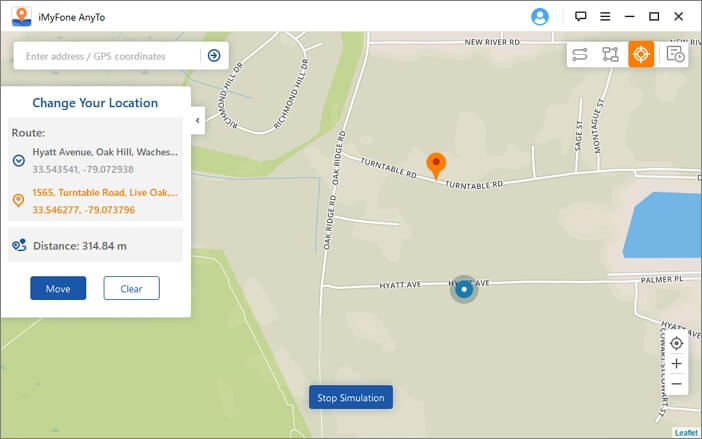 Step 5: Open Apple maps or other location-based apps, the virtual location will be displayed on your iPhone.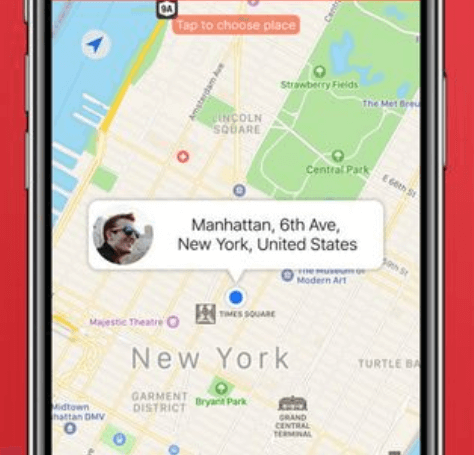 Whether you're looking to adjust your location for Pokemon Go, Snapchat, or to access your favorite shows from another country, iMyFone AnyTo will change your device's location, so all those apps work!
Tip
iMyFone AnyTo will alter your iPhone location, and you can verify this in Maps. To get your old GPS position back, just restart your iPhone.
2

ThinkSky's iTools

If you want to make an app think you're somewhere else in the world (e.g., you want to make Pokemon or other location-based games believe you are in the Louvre when you're sitting in the United States), then you can use the other third-party tool - ThinkSky's iTools suite to accomplish this.

With the Virtual Location feature of iTools, you can change iPhone location without being detected by location-based AR games. But iTools is compatible with iOS devices running on 12 and earlier versions.

The following steps will let you know how to change location on iPhone using iTools.

Step 1: First, connect your iPhone to your computer, either a PC or Mac.

Step 2: Download the program. After you download and install it, run the app, and select Toolbox.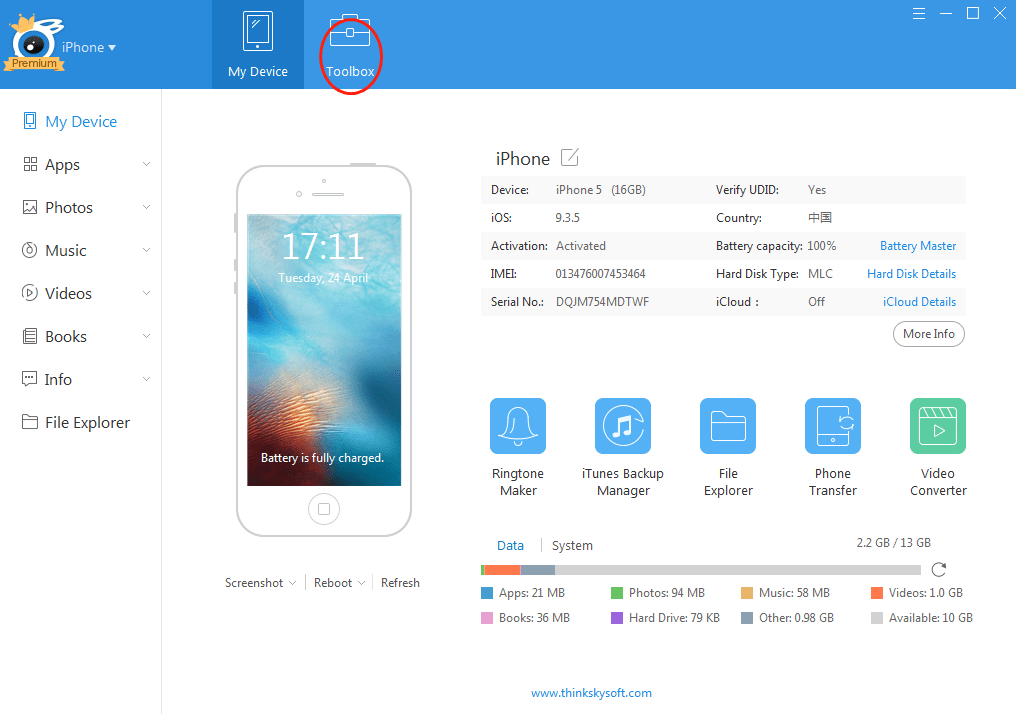 Step 3: Click on Virtual Location.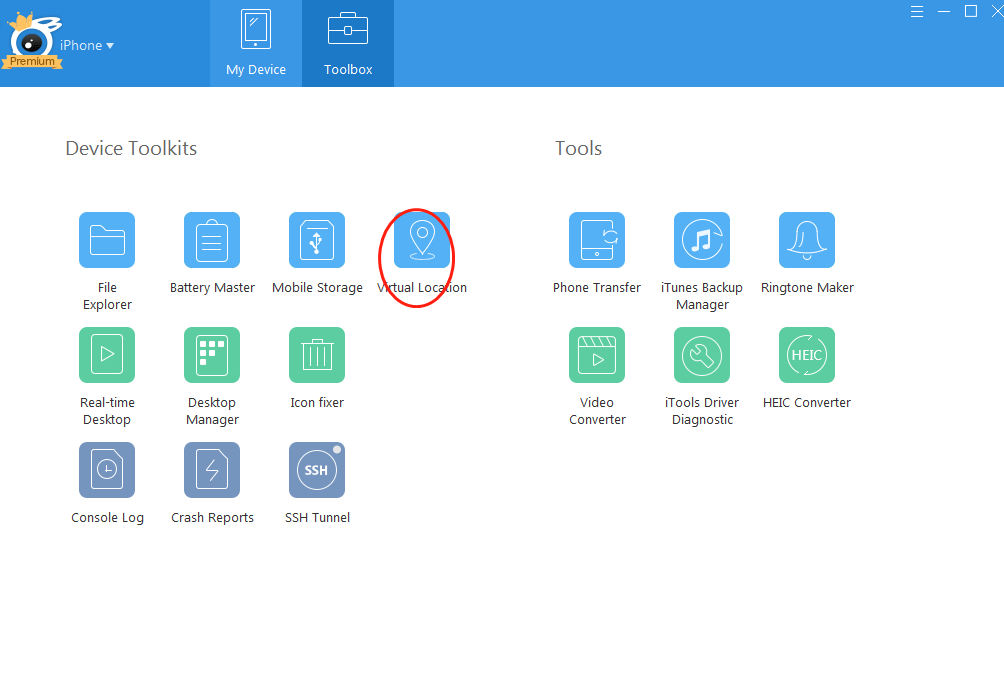 Step 4: Type in the location where you want apps to think your iPhone is. Next click Move here. You will be located in your ideal place.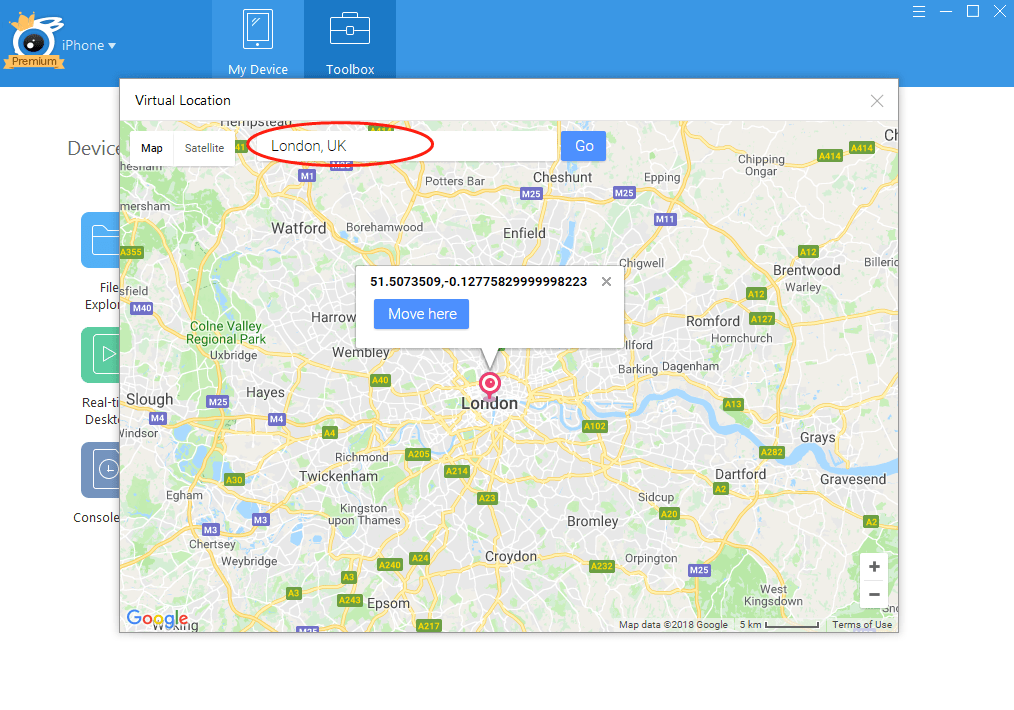 Step 5: When you're ready for your iPhone to be back in the real location, press the Stop Simulation button.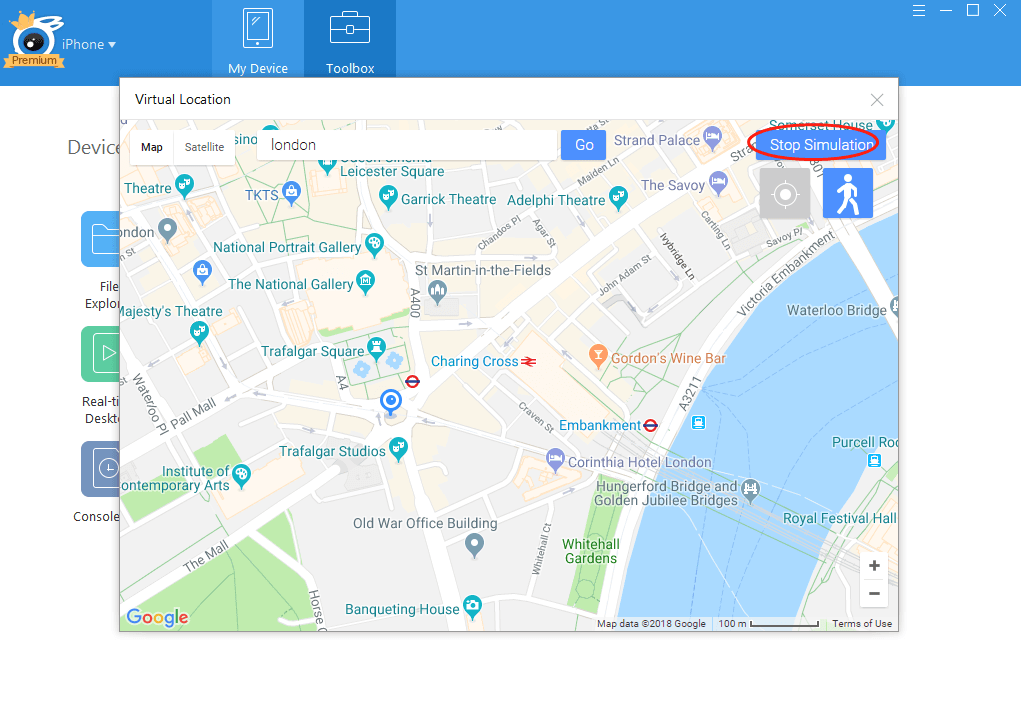 Note
This method will make apps and location sharing services think you are somewhere other than your real location. However, the App Store will not change with this method alone.
Part 3: How to Hide Location on iPhone
Sometimes, you don't want to fake your location, and you don't want apps and friends knowing your real whereabouts. You want to go "off the grid" so to speak and not have any app or service know where you are. In this instance, you want to know how to hide your location on the iPhone. Fortunately, Apple provides this ability as well!
A Quick Way to Hide iPhone Location
The fastest and quickest way to hide your location on the iPhone is to open up the control center and put your iPhone into airplane mode. This mode prevents your iPhone from accessing the internet, which means that it cannot report your location information to apps and services. While this method will stop apps from knowing your location, it's unrealistic to expect that your $1,000 phone will be in airplane mode permanently!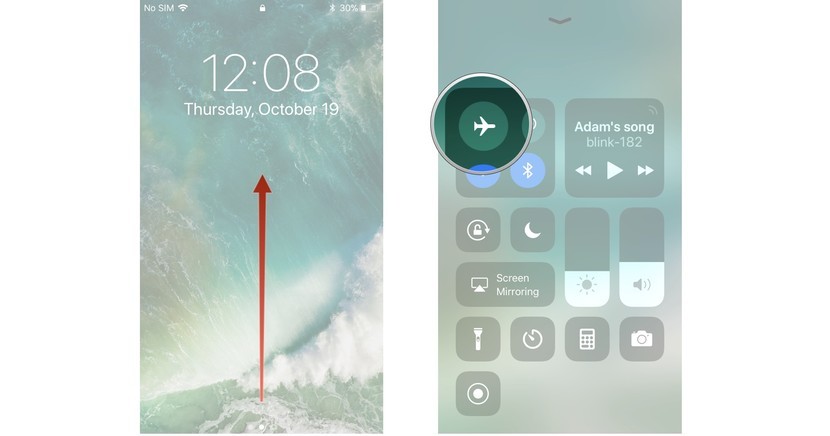 Hide Location on iPhone from Find My Friends & iMessage
As what we said above, if you want to hide iPhone location from your family or friends without letting them to know. The best way is to share your location from another iOS device. And your friends will think you are in another place.
Follow the simple steps to hide iPhone location from Find My Friends & iMessage. But make sure that both iOS devices are used with the same Apple ID.
Step 1: Open Settings app on the other device(iPhone/iPad/iPod touch).
Step 2: Click your name > Find My > Use This iPhone as My Location.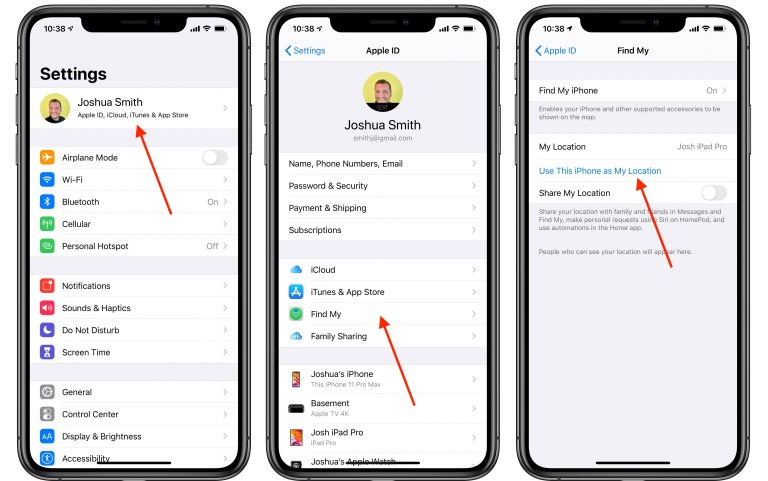 Step 3: Then your position will be switched to where the other device is located.
Note
Every app on your iPhone has four possible settings: never, ask next time, allow while using the app, and always allow. If you want to obfuscate your location from a particular app, you can select it and choose the "Never" option. That way, apps cannot keep track of your movements, and you can have privacy!
Whether you're looking to fake your location or hide it, iPhone can do both Effortless. If you're looking for how to change your location on iPhone, then your best bet is to use a third-party tool - iMyFone AnyTo to fool your iPhone into thinking that its GPS position is somewhere else in the world. However, if you're looking for how to turn on/off location on the iPhone, then you should look at the Location Services section of the Settings app.
No matter what your goal is, the methods to change iPhone location is straightforward and quick for iPhones!