The GPS is the most important navigation system in our lives. It has made traveling so much easier, and it has also given us a sense of security. But what if you are walking around with a fake GPS route?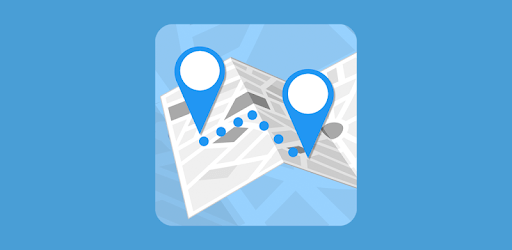 A fake GPS route is not an official route, but rather one that someone created and uploaded to the internet. The idea behind these routes is to trick your phone into thinking you are somewhere else so that your location does not show up on anyone's map.
There are several apps that do this, one of which is Fake GPS Joystick & Routes Go. We'll go over the main features and intent of Fake GPS Joystick & Routes Go in detail in the following article.
Part 1: How Do I Use Fake GPS Routes Go?
Fake GPS Routes Go is a great app for Android users. It has the ability to simulate your location on the map and then create fake routes for you to follow. This app will allow you to create fake routes and travel them in real time. This is useful for those who want to fool their friends that they are traveling to different places.
The Fake GPS Joystick and Fake GPS Go Routes modes are the two most crucial ones among the app's many different modes. With the aid of these modes, you can play Pokémon GO in a fictitious setting while free-roaming the map or planning a specific route in advance.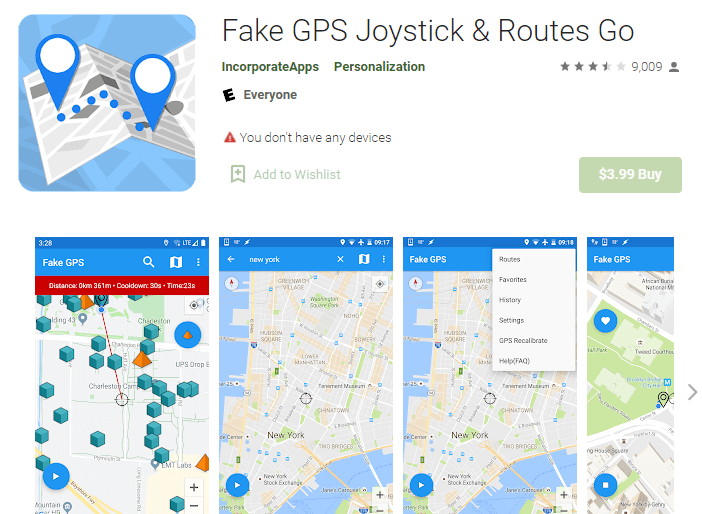 Steps to Use Fake GPS Route Go
Step 1: Install the app from the Google Play Store and open it.
Step 2: Select the country, state and city you want to display as your location.
Step 3: You must give the app permission to access your phone's settings if this is your first time using the app. Make sure that the Allow Mock Location option is checked.
Step 4: Click Start when you are finished setting up your fake GPS route go settings and then leave the app running in the background of your phone.
Part 2: Full Review of Fake GPS Routes Go
As we know, Fake GPS Joystick & Routes Go is a digital location spoofer. This app is very easy to use and runs in the background while you are using other apps on your phone.
It also has a lot of features such as the ability to set up custom routes, play audio during the route, and set it to automatically start running when you open the app.

Apart from that, Without ever changing or adjusting your actual position, you can set your device's location to any location in the world using this application.
Furthermore, this feature allows you to spoof your virtual location in any location-based app, including online games like Pokémon GO and map apps like Google Maps. Additionally, the fake location will be shown when you share your location with others.

You can not only change your location, but you can also imitate entire routes. Instead of showing your real location on the map, this tool will show your fake location.
Therefore, the spoofed location will serve as your starting point when using the map to navigate. This is an extremely useful feature if you want to spoof your location in a game without raising suspicions.
Part 3: Pros and Cons of Fake GPS Routes Go
Pros
The app is easy to use and has an intuitive interface.
You can explore new places without having to spend money on transportation.
The application keeps detailed records of previous visits. It is simple to determine the direction because the application saves the previous joysticks.
Cons
They make it difficult for non-technical users to install the Fake GPS app by first requiring users to root their Android device.
Only available for android users not for Apple users.
Some people feel that the app is not entirely accurate and it can be frustrating when you are trying to get around in an unfamiliar place.
Part 4: Best Alternative to Fake GPS Joystick & Routes Go
Let's take a look at some of the best alternative of Fake GPS Joystick & Routes Go.
1

iMyFone AnyTo
iMyFone AnyTo is a great alternative to Fake GPS Joystick & Routes Go. It can be used to change the location of your phone on any Android and apple device.
The app works by changing the location of your device on a map. You can also use it to simulate a fake GPS location and generate routes with it. You can use it to share exciting locations with your friends.
Every day, surprise them with a new location in a different city. You can also hide your locations, preventing you from being tracked.

| | 1-Month Plan | 1-Quarter Plan | 1-Year Plan | Lifetime Plan |
| --- | --- | --- | --- | --- |
| iMyFone AnyTo | $14.99/Month | $9.99/Month | $4.99/Month | $89.99 |
As far as I know, iMyFone AnyTo has limited-time brand deals right now, here are the coupons for their products, what you see is what you get.
Special Offer: Get Official Anyto with A Discount
10% off Coupon Code: YTR5E7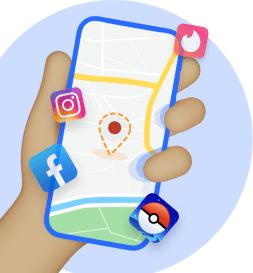 Change GPS Location on iOS/Android
Faking Location without jailbreak: It tricks apps that require GPS location. You don't have to worry about bricking your phone or installing questionable packages.
Simulating movement with customized speed: If you have a game that requires walking, like Pokémon Go, you can plan the route by setting the moving speed.
Tips
Quick navigation:
1:11 Teleport Location with Teleport Mode

2:33 Simulate GPS Movement with Two-spot Mode & Multi-spot Mode

Step 1: To start using this location spoofer, just go to the official website of iMyFone AnyTo. Download the package from there, then install it.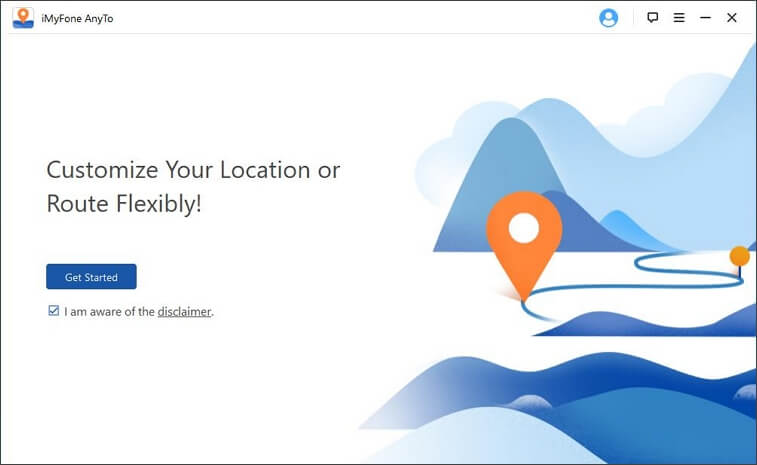 Step 2: Connect your device to the PC.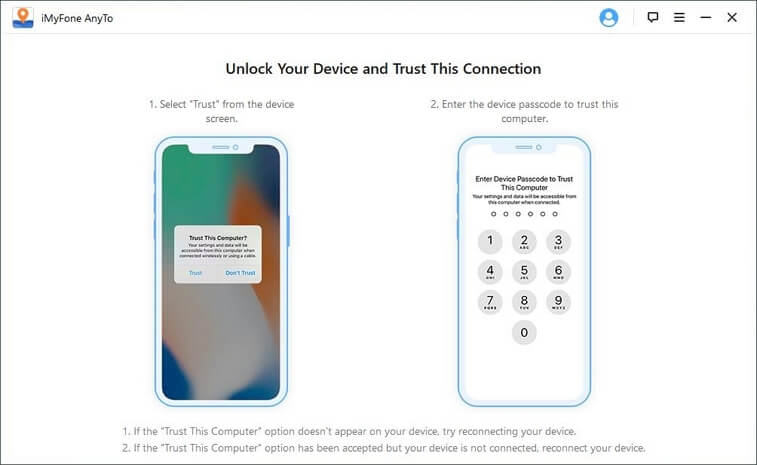 Step 3: Select Teleport Mode from the top right corner of the screen. Select the location, and enter the location you want to change location to fake.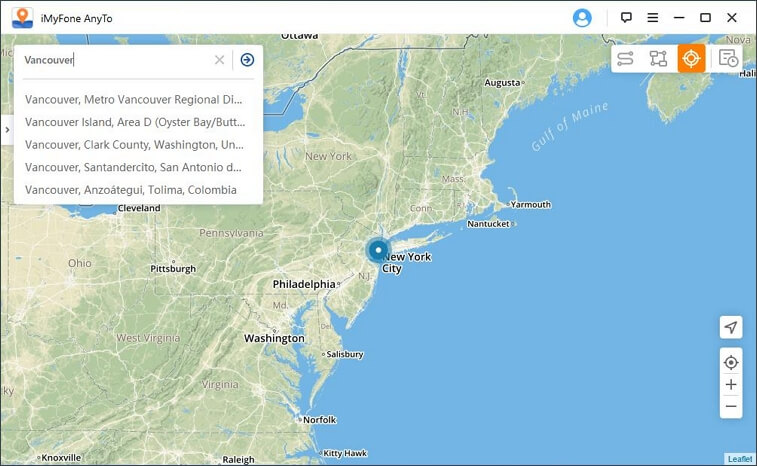 Step 4: After selecting the fake location, just click the Move button. All apps on your device that need to be located will now switch entirely to your fake location.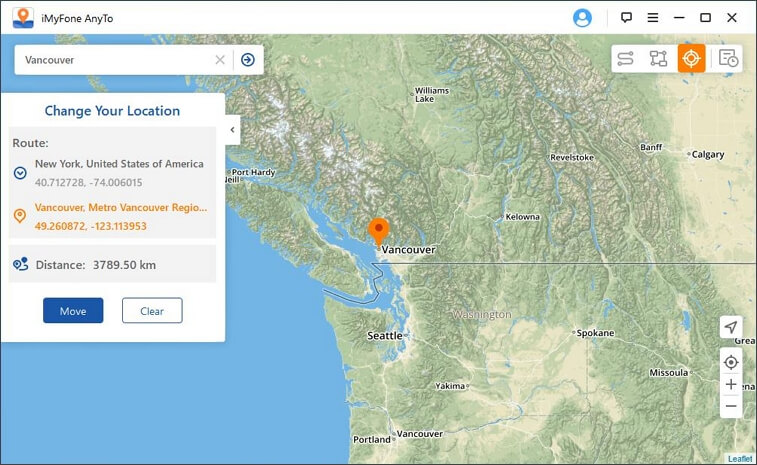 With this app, all you have to do is sitting in comfort as your avatar does the walking for you. Brave all sorts of climates and terrains all from the comfort of your home.
Pros
Change the GPS location with one click.
Preserve privacy while all apps still work flawlessly.
Choose to speed up or slow down your walk on yourself.
Plan imaginary journeys with multipoint mode on the route planner.
Cons
Require additional permission steps for a successful installation for Android users.
2

Nord VPN
Nord VPN is a location spoofer app that allows you to change your IP address and location. It can also bypass firewalls and other restrictions imposed by the government or internet service providers.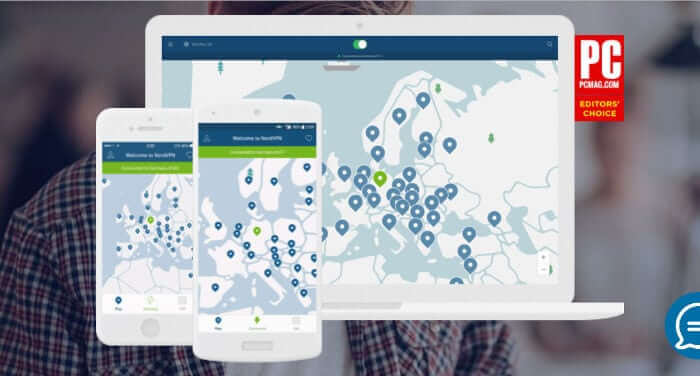 Apart from that, The reviews are positive about Nord VPN because it has been providing reliable service for more than ten years now with no sign of slowing down anytime soon.
3

iSpoofer
iSpoofer is an iOS Location Changer app that lets you change your location on the fly.You can use it to fake your location and fool your friends, or to get access to content and services that are only available in certain locations.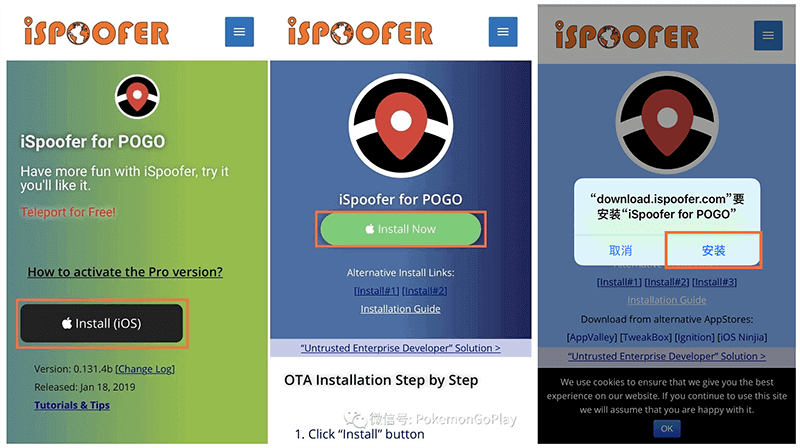 The app uses a combination of GPS and Wi-Fi signals to determine your location. It also has a built-in database with more than 100,000 locations from all around the world which you can choose from.
Conclusion
In conclusion, Fake GPS Routes Go is a very useful app for those who are looking for a way to get around the location restrictions on certain apps. It is a great way to get access to all of the content that you have been missing out on because of your location.
I hope this article has helped you to choose the suitable app for you, like iMyFone AnyTo is a good choice.