The iOS 16 updates, have entered the tech world with a boom. Users seem pretty happy and have reviewed the update quite well.
Many iOS users, like in all iOS updates, will search how to change location on iPhone and try different ways to do it. Some would do so for accessing various restricted sites, and others would do so for downloading banned apps and playing location-based games. Well, whatever the reason may be, the question here is how would users fake location on iOS 16, and we have answered just that.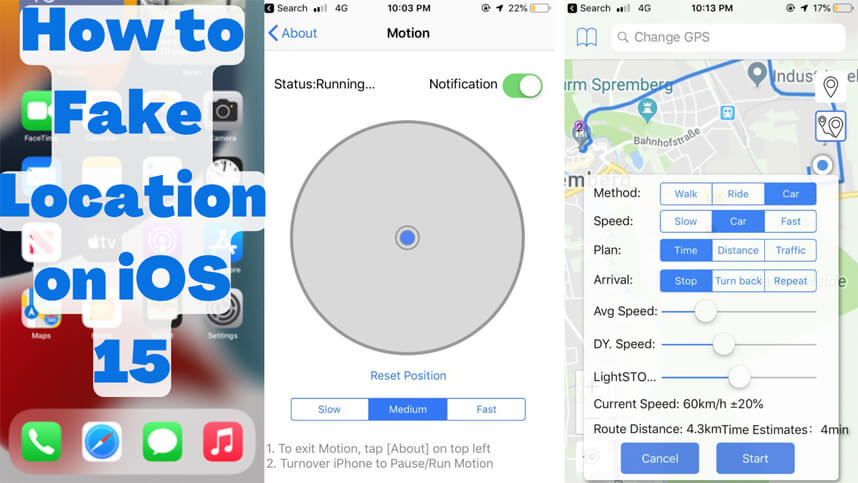 Part 1: Can I Change Location on My iOS Device?
Actually users cannot only change their current location without third-party softwares. All that this change region setting would do is change the country and region of your iOS 16 device.
Note
Changing the region will not affect the device location in any way since it will not change the current location of the device. Now that we know we cannot directly download a
location spoofer iPhone
and fake the location, we have got to learn the ways to do it.
Part 2: How to Set Fake GPS on Your iOS 16 Devices?
Before using any of these software's, it is essential for you to know all the different ways and softwares you can opt for. Here we have listed them down, so you can understand and judge them correctly.
1. iMyFone AnyTo
Unlike most location-changing softwares , the iMyFone AnyTo is highly stable and safe, only needs to be downloaded onto your PC and also no jailbreak needed. This software can fake your current location on your iOS 16 devices or any other Apple and Android devices.
AnyTo is really easy to use. Just need 1 click you could be anywhere you want to go in the whole world. This software will help you to spoof your location on any location-basd Apps,such as Tinder,Bumble and Snapchat etc.The steps to change your location through AnyTo are as follows. You can see the video tutorial first, and a text guide will be shown later.
Step 1: Download the iMyFone AnyTo software on your PC. Connect your phone to your PC and let the software register it, click the button Get Sarted and run it.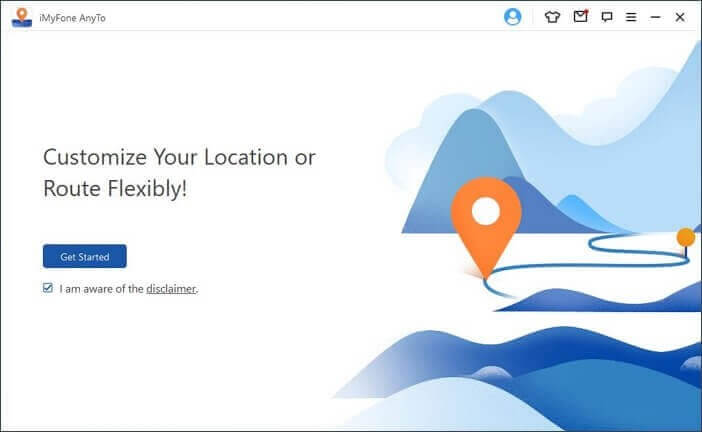 Step 2: Select the destination/location you want your iPhone to have.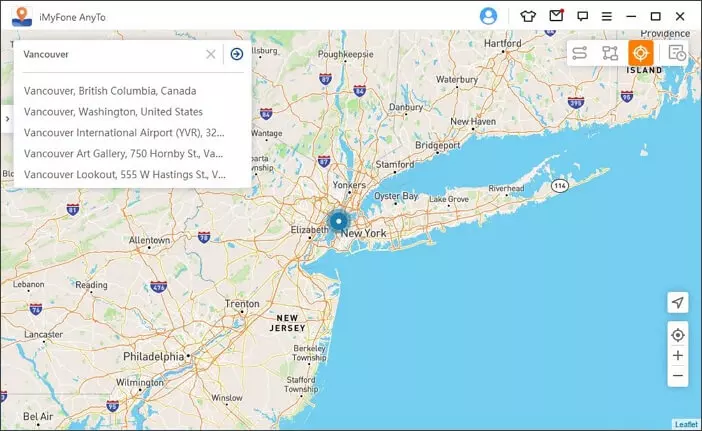 Step 3: Click Move then enter and check if the location has been changed.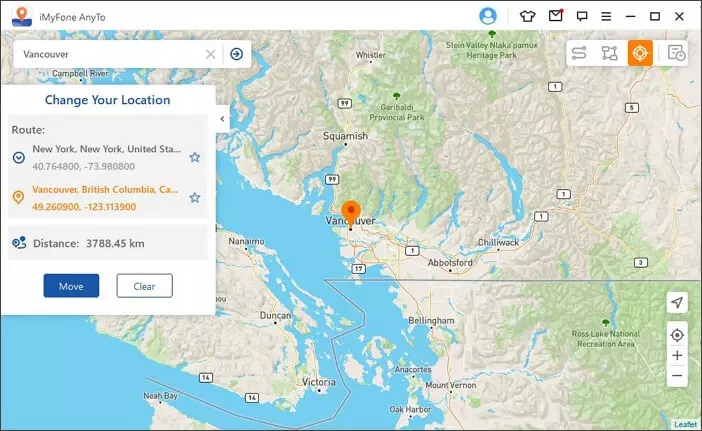 2. Jailbreak Needed Location Faker
The first one on this list is the Cydia location faker, which is an iPhone location spoofer that requires you to jailbreak your iPhone. Cydia allows you to download unauthorized apps and softwares on your jailbreak iPhone. The steps to using Cydia for spoofing your iPhone location are as follows.

Step 1: Download the Cydia impactor on your PC through the Cydia Impactor website.

Step 2: Plug your phone into your PC, wait for the software to recognize your device and then click the Start button.

Step 3: Once the developer is completely loaded onto your phone, go to the device management in the general settings category and check if the new developer is visible.

Step 4: Next, you will have to click on the Go button and wait for Cydia to jailbreak your iPhone.

Step 5: You will now be able to download the location faker app and easily fake your location.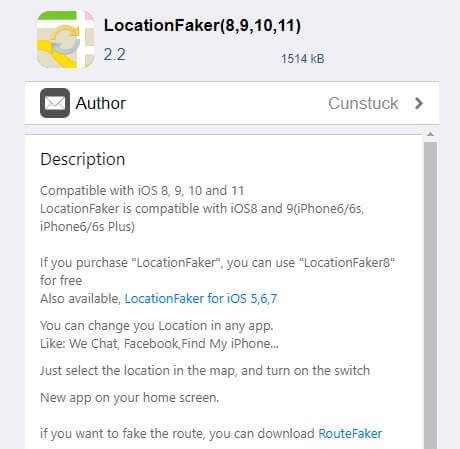 Note

While spoofing iPhone location through Cydia, you will surely get your work done. It also involves risk since jailbreaking your iPhone obviously will end your phone's warranty.
3. Nord VPN
Using a VPN is a temporary way to change the location of your iPhone. It changes your device's IP address and gives it another IP address and location. Using Nord VPN, you can easily access all the applications and websites blocked in your country. The steps to change your location using Nord VPN are as follows.

Step 1: Download the Nord VPN from the iOS store and wait for the application to install.

Step 2: Create your account and choose between paid and free services .

Step 3: Select the country and location you want for your iPhone to have

Step 4: Click connect and wait for a few seconds until the VPN connects.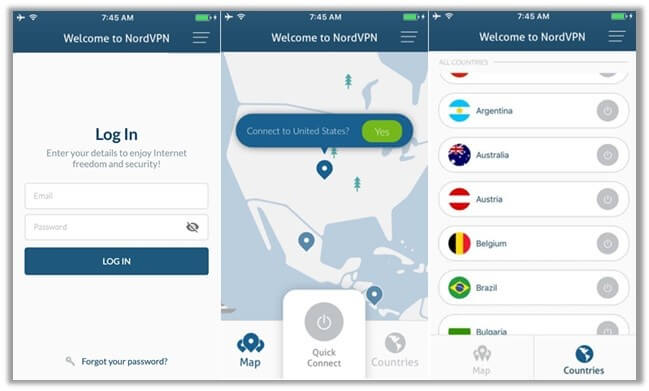 Note

The Nord VPN is a VPN-based location changer. VPN location changers indeed are easy, but they also have their own set of demerits, such as slow connections and encryption problems.
4. 3uTools
The 3uTools is another iPhone location spoofer that first needs to be downloaded onto your PC. The steps to location spoof your iPhone through 3uTools are as follows.

Step 1: Download the 3uTools software on your computer and install it completely.

Step 2: Open the 3uTool software and go to the toolbox option.

Step 3: Connect your iPhone to your PC and wait for the 3uTools software to recognize it.

Step 4: Next, select the virtual location icon, which will open up in a new window.

Step 5: Select the exact current location you want your phone to be at.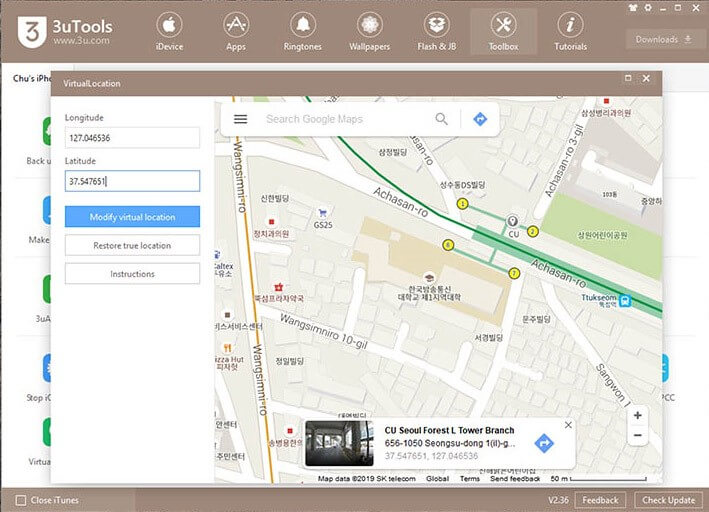 Note

The 3utools software is a pretty efficient . However, the 3utools also have some issues and bugs. The most prominent bug is the map failing to load and errors such as failing to modify the phone's location.
Part 3: FAQs about Faking Location on iOS 16
The above-mentioned information may have taught you about the details and steps of different iOS location spoofing software out there. However, we understand that there are new questions taking place in your mind. Here we have answered the two most frequently asked questions regarding the topic.
Q1. How to Turn Location Services On or Off for Specific Apps on iOS 16 Devices?
Turning location services on and off for specific apps in the iOS 16 is pretty easy. Go to settings and select location services under the privacy tab.

Scroll down, and you will see a list of applications with the location services access. You can now tap any individual application and choose from four options below:

Never allow location services.
Ask next time.
While using app.
Always allow location services.
---
Q2. Are There Any Risks Changing Location on iPhone?
While changing your location on your iPhone will not cause you that big of damage. However, it does have a few disadvantages that are listed below.

Your phone won't be able to track you for purposes such as navigation.
Location in applications will be wrong since they are entered through GPS.
GPS spoofing application will have details about your location.
If location-sensitive apps sense that you are using a fake location, they can block you.
Final Words
Using fake location on the iOS 16 and other versions is something that Apple has never allowed. This is why it's necessary to learn to use these different ways you can change the current location of your iPhone.

Above all. The most highly recommended loaction changer would be AnyTo. We hope that would be helpful for you to spoof your iPhone location.