VPNa makes you assume that you are at some of your desired places worldwide. Through this, you can teleport anywhere in the globe.
Have you heard about "location spoofing"? Well! It has just become trendy. You should be aware that almost every application or website requires your location. There may be several reasons.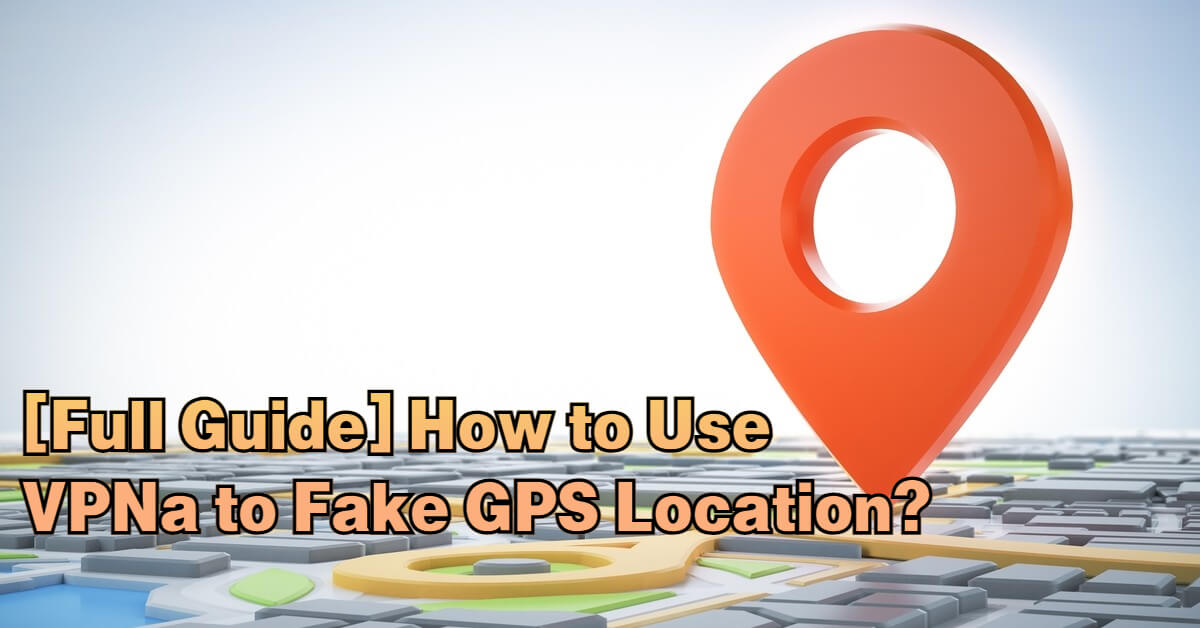 Nowadays, most websites earn by showing ads based on your location and interest; that's why they need location access to show the content based on your location, as US citizens may be interested in something which UK citizens are not.
So, are you interested in learning how to utilize VPNa fake GPS location? Not to worry! You need to read this manual to understand everything about the software.
Part 1: What is VPNa?
VPNa a great way to protect your privacy and security. This is a tool that you can use to connect to the internet through an encrypted connection. VPNa can be used for many different purposes, but one of the most common is to fake your location.

VPNa work by sending all of your data through an encrypted tunnel that connects you to a remote server in another country. This means that anyone monitoring your connection will see the IP address of the remote server instead of yours.

Some people use this service when they want to access content that might not be available in their country or region, like Netflix, Hulu, or HBO Now. They might also do this if they want to avoid regional censorship and get around geographical restrictions on their favorite websites and services.
Part 2: What You Should Know about Using VPNa to Fake GPS Location?
Before utilizing any product, one must consider the pros and cons of that product. VPNa, like any other product, has advantages and disadvantages. Let's quickly go through them.

Pros
Light App: VPNa is a light app and does not require much memory. It runs smoothly on all devices, even with less RAM.
No Root Required: VPNa does not require that the device be rooted. This feature makes it standalone.
Saving Locations: It is a one-click solution since it can save and bookmark places for subsequent use.
Easy to Use: The App's interphase is relatively straightforward, open the app and select your desired location to spoof.
Related Apps Auto-Spoof: All location-based applications are updated with the new location.
Have Fun: You may trick your family or friends, disguise your location, and capture more Pokemon.
Cons
Customer Care Support: Limited or negligible customer support is available for VPNa. As a result, if a user becomes stuck in a problem, it may not be easy to resolve.
Spoofing Problem for Newer Version: Some users complain that the updated version VPNa is working correctly to spoof locations for Pokémon Go. But the previous versions were better. The new VPN version can spoof the location for a short period. Therefore, your spoofed location may automatically get switched back to your actual location after a while.
Google Play Services: VPNa requires Google Play Service version 12.6.88. However, after installing this version, consumers started to have other problems, such as YouTube not starting.
Paid Version: VPNa has a free version, but it contains ads that can be removed by getting paid version.
Part 3: What You Should Know about Using VPNa to Fake GPS Location?
Interested in learning how to utilize VPNa Fake GPS Location? Don't worry! Here is a comprehensive user guide for using a VPNa.

Before you can learn how to use VPNa Fake GPS Location, you must first download it on your Android device. Fortunately, the software is available on Google Play Store. So you can find it by searching "VPNa fake GPS location" on the Google Play Store.

Follow the steps below to spoof your GPS position after downloading the VPNa Fake GPS APK from the Google Play Store:

Step 1. Open the VPNa Fake GPS Location app on your smartphone. It will ask you to "Enable Mock Locations." In order to access the "Developer Options," click the pop-up.

Note

Your device doesn't automatically have the "Developer Options" activated; you must do this. So, tap Build Number/MIUI Version seven times under "Settings"> "About Phone."

Step 2. Select the "VPNa" app from the list of available applications by going to "Developer Settings"> "Select Mock Location App."

Step 3. Return to the VPNa Fake GPS Location app's home screen.

Step 4. To teleport to your destination, locate the target place and press "Start/Power." I'm done now. Now, all location-based apps on your smartphone will select your fake location.

Device Compatibility

On Android smartphones running version 4.4 or above, VPNa is compatible. Any Android smartphone, including Samsung, Google, LG, Huawei, and other manufacturers, may have its location spoofing done by the VPNa Fake GPS Location software.
Part 4: The Easiest Way to Fake Location with a Location Spoofer
If you consistently face the 3uTools virtual location not working error, despite trying out different solutions, then stop worrying. There still are different alternatives to the 3uTools, and one of the best of them is the iMyFone AnyTo trusted location spoofer .

Being an industry leader in the fake GPS industry, the iMyFone AnyTo is a high-rated and easy-to-use location changer. All it requires to change your location is just a simple drag and click. Be it device flexibility, usability, or preciseness. The iMyFone has got it all, thus making it the perfect location spoofing tool out there. The steps to use the iMyFone for changing location are as follows.

Step 1: Install the iMyFone software on your PC. Open the software, and clock on Get Started.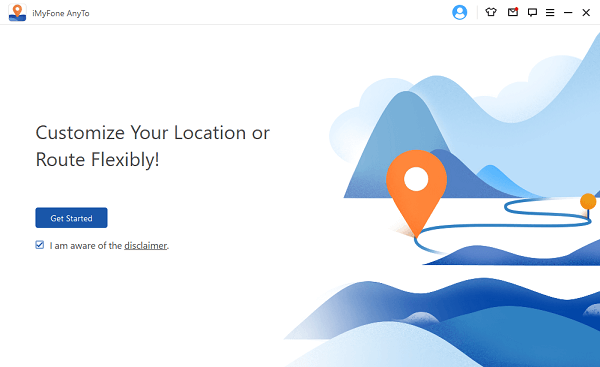 Step 2: Connect your phone with it, and you will see your location on a map.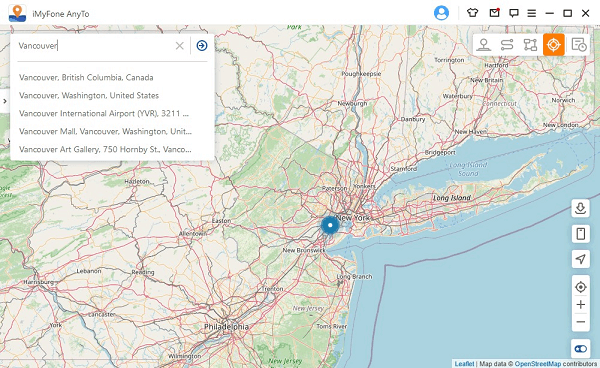 Step 3: Here you will get a map, drag and select the location you want. Choose the place where you want to go to and click Move.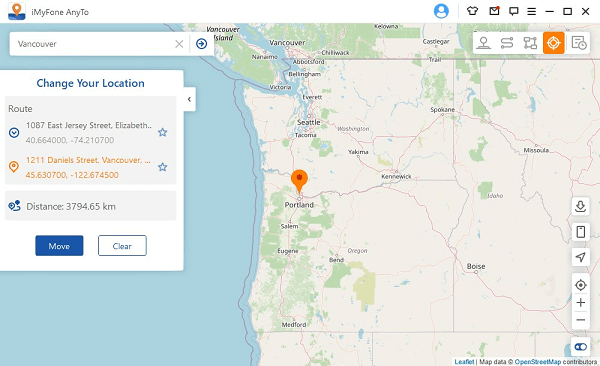 Step 4: Now you will get your fake location, and the new location will appear in your phone.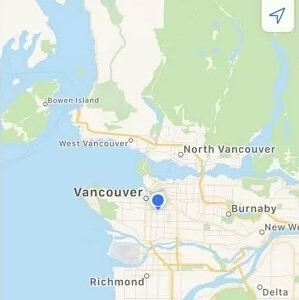 Final Word
Pokemon Go and other applications may use VPNa fake GPS location to disguise the location of your device. It works best for teleporting to any location or modeling the route between several locations. It's easy to use and safe. It works well for Android, but keeping in mind its limitations, a better option is unquestionably required, particularly if you wish to spoof your location on an iPhone.