[Desktop & Mobile] How to Delete a Discord Server in 2023?
Category: Compress Video
3 mins read
If you're looking to bid farewell to the Discord server that you've established, you're in the right place. The process is incredibly straightforward and often wraps up quickly, giving you a swift solution.
However, please think twice before you act because once the decision to delete a server is made, it's gone forever, and there's no way to get it back. To avoid this, it might be a good idea to transfer ownership to another member of the server instead.
And now follow to see how to delete a Discord server, and how to transfer ownership within a minute!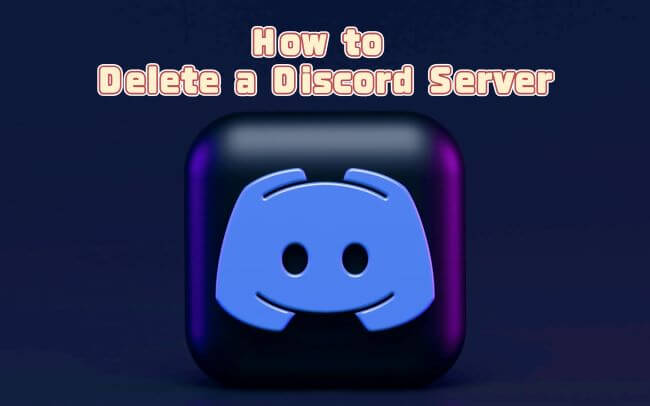 Part 1: How to Delete a Server on Discord via Desktop App?
Whether you're using the browser or the desktop app to run your Discord server, the tutorial in this part applies to both of the scenarios with the same steps. If you're ready to take control of your Discord server management, check out the step-by-step process with us.
Step 1. Log in to your Discord account whether by using a browser or the desktop app.
Step 2. From the left column, click to choose the server you want to delete.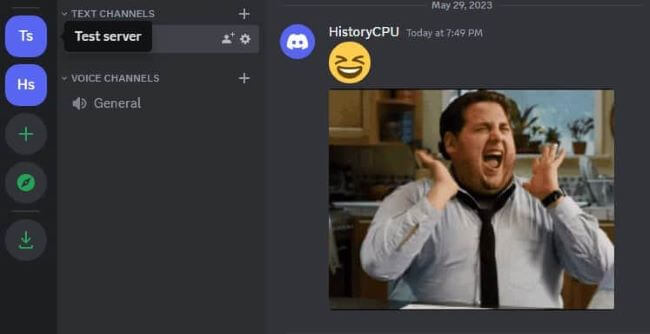 Step 3. When the name of the server you chose shows up, click to open the drop-down menu. Choose Server Settings to proceed.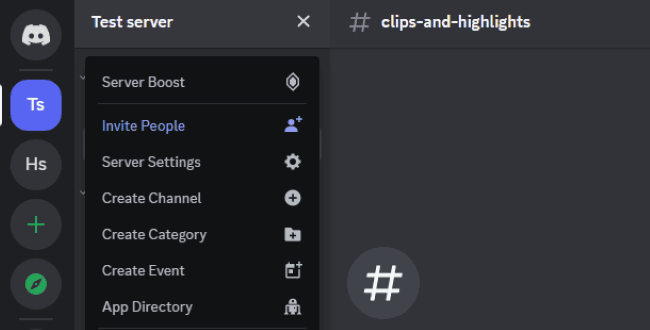 Step 4. Scroll to the bottom of the page to find the option named Delete Server.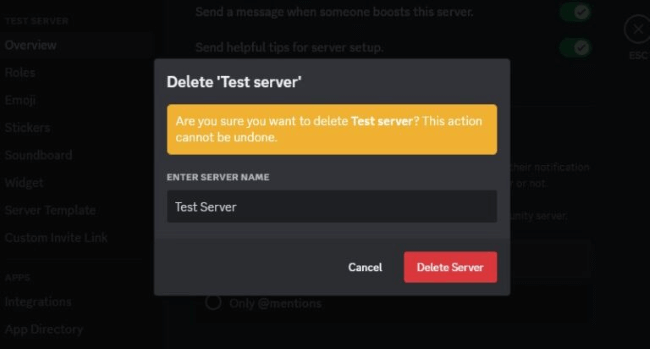 Step 5. When you click on it, a pop-up window will appear, suggesting that you should enter the server name. Enter it then click Delete Server once again to confirm the last step.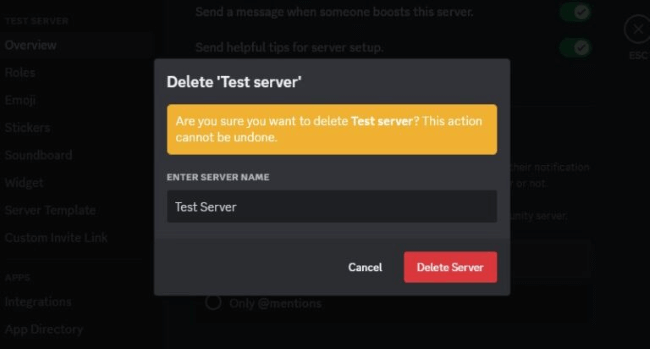 Part 2: How to Delete a Discord Server via Mobile App?
If you're out without a pc and you've already installed the mobile app of Discord, deleting the server via the phone is also supported. And the steps are quite alike as in the case of using the desktop tool, you can follow to see how to make it on your mobile.
Step 1. Find your Discord app on the mobile then log in.
Step 2. Choose the server you want to remove then long-press it so as to open the menu, then click the More Options.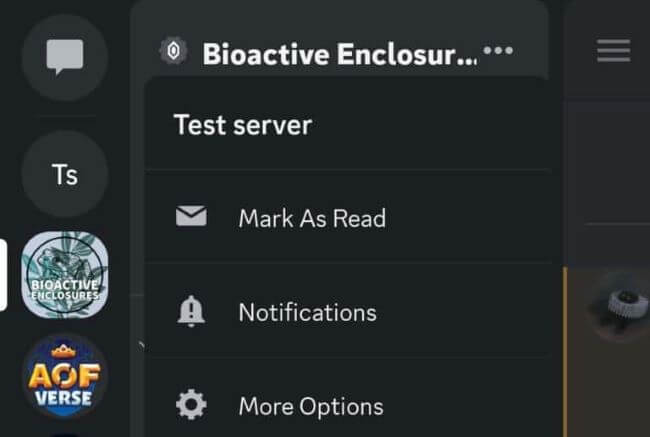 Step 3. Continue by clicking the Settings option directly, then the Overview.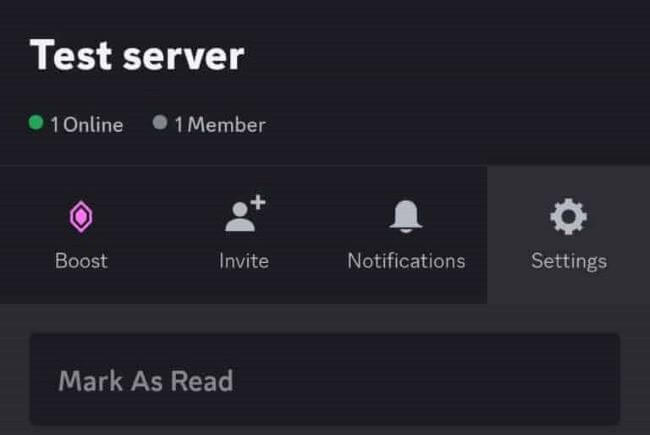 Step 4. Scroll down from the Overview section to find the Delete Server, click Yes to proceed to delete the server completely.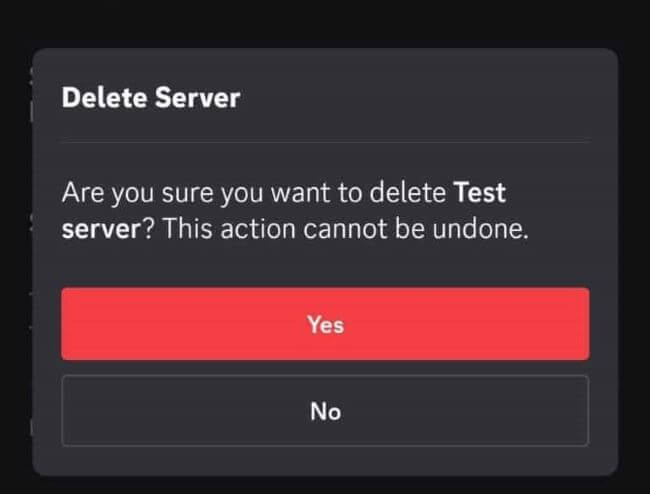 Part 3: How to Transfer Ownership of the Discord Server?
As said, if you have learned how to delete a Discord server you made but prefer not to delete the server but still don't want to become its owner, you can choose to transfer the ownership. In this way, you no longer manage the server but still keep it alive. To do this:
Step 1. follow steps instructed above to head to the Server Settings on the desktop app or Settings on the mobile app.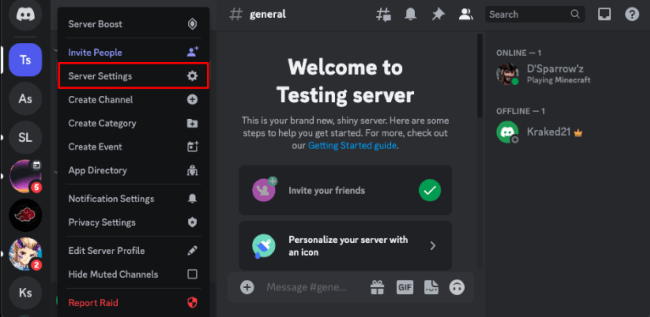 Step 2. Choose Members from the left side.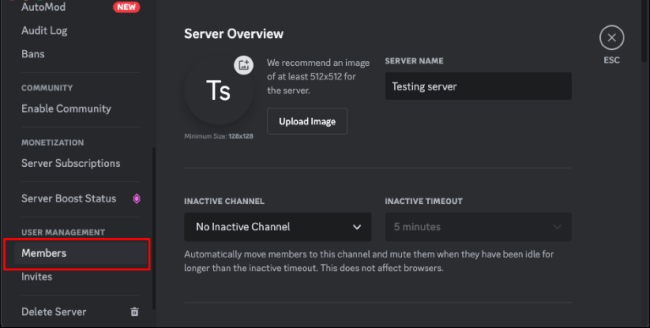 Step 3. You will then be presented with all members on this server. Hover over the name of who you want to transfer the ownership. Click the three dots to unfold several options.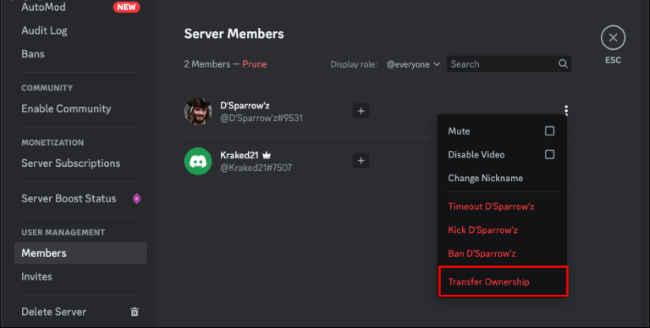 Step 4. Select Transfer Ownership, then it's done. The server is administrated by others now.
Part 4: FAQs about How to Delete a Server on Discord
1

Why can't I delete my Discord server?

You can delete your Discord server on the condition that you're the owner of it. Member inside don't possess the right to delete the server.
2

Are deleted Discord servers gone forever?

As it's warned, if you delete the server, it's gone for good and you can't recover it with any existing methods.
3

Does deleting Discord delete your servers?

When you choose to delete the account, Discord official will schedule it for deletion. And when it's fully removed from Discord, all info including messages, servers and others will be deleted as well.
4

Do people get notified when a server is deleted?

No. They will get no notification when the server is deleted. All they can notice is that the server is no longer on their list if they have joined many servers.
Bonus: How to Upload Videos to Discord Without the Video Size Limit of 8MB?
What if you don't want to delete the server and still want to chat with your friends in that server? You may know that videos prevail pictures or files that may catch people's attention more heavily.
But Discord has the 8MB video size limit. What to do to bypass the limitation?
For many who have encountered this problem, they're recommended to try a video compressor. And yes. A video compressor is all you need to be the solution. And iMyFone AnySmall does well in this job.
As a video compressor for Discord, AnySmall can work perfectly to reduce video size to under 8MB while promising to result in no quality loss. Moreover, for easier sharing and uploading to Discord, you can get the videos without watermark whether in the free trial or the paid version.
How AnySmall compress videos to under 8MB for Discord?
How AnySmall compress videos for Discord without losing quality?
Step 1. Download and install iMyFone AnySmall on your computer. Launch it and add videos you want to reduce the video size for Discord.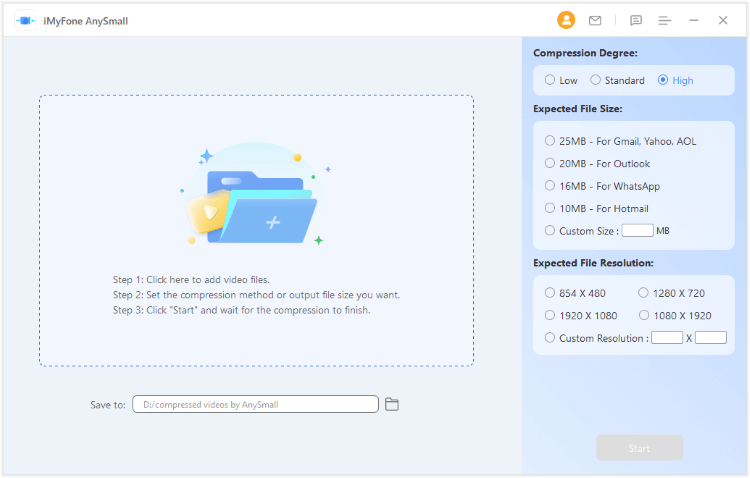 Step 2. Choose the Compression Degree, which differ from each other in the video size that can be reduced. Or, enter 8 to specify the video size under Expected File Size.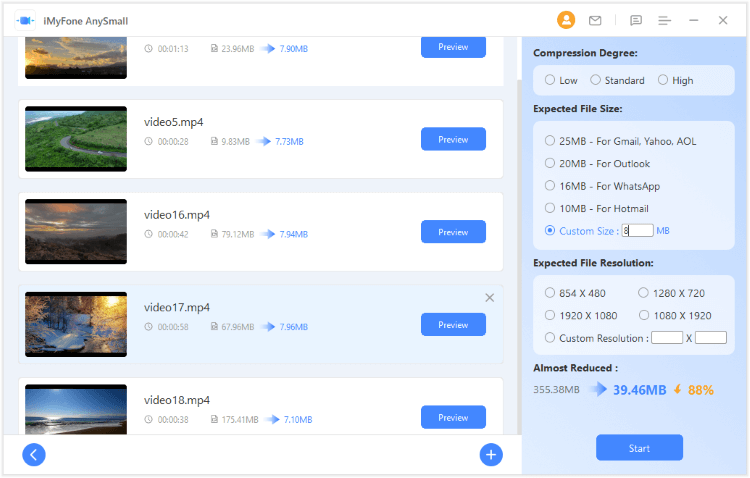 Step 3. Hit the Start button for the program to begin compressing videos for Discord.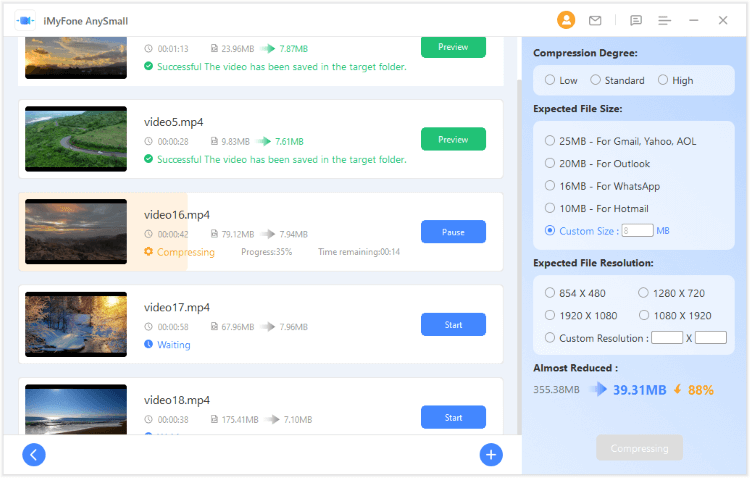 Step 4. All videos will then be saved automatically to your destination folder after compression. You can then share them freely to your friends in the Discord if you haven't removed the server.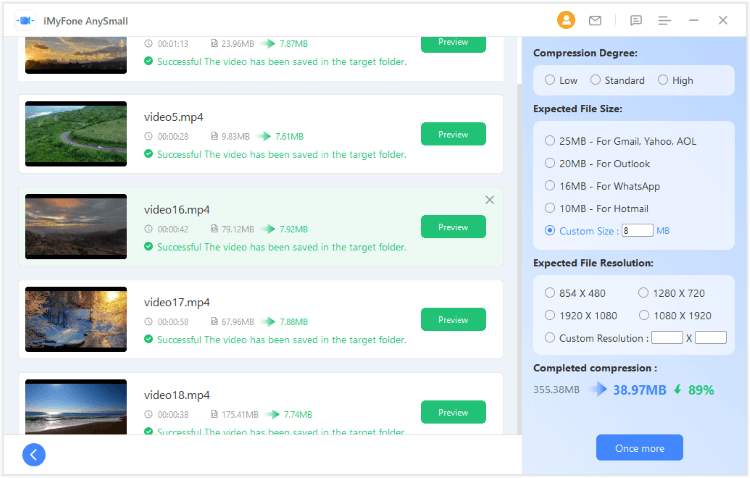 Conclusion
Learning how to delete a Discord server and swiftly remove it can be easy. But getting it back can't be a possibility. And if you do, just follow the methods mentioned above and start doing! Ad it's mentioned in the bonus part, if you do want to keep the server and still chat with your pals, sharing amusing videos can be a good choice. And if they are large in size, iMyFone AnySmall stands ready for you!