[2023] 7 Praised Text to Video Generator Tools You Can't Miss
Category: Compress Video
4 mins read
Want to instantly make funny videos from any written text when the AI is storming the world?
You should then try those cost-effective text to video generator tools, which make it possible to generate a high-quality video with the provided text in just a few minutes effortlessly!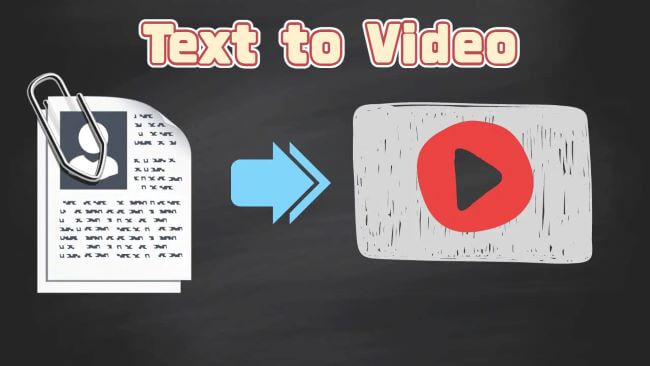 Save generated videos at the smallest video size without quality damage.
Part 1: 7 Best Text to Video AI Generators
The usual way to make a video is to make it manually, which can be quite time-consuming. The arduous work will no longer lay on our shoulder but on the AI generators with advanced algorithms. In this part, you can know what are the AI tools to convert text to video to improve your working efficiency!
1

DeepBrain AI

DeepBrain AI is an advanced text to video generator tool that boasts a hyper-realistic avatar and superior quality among AI video SaaS. It simplifies the video creation process, allowing users to produce high-quality videos by simply typing a script.

In 5 steps, you can use its 125+ avatars, 120+ languages, and 55+ templates to make a video that attracts people's attention.

Pros
Easy to use without needing any technical knowledge
High-quality with realistic avatars
Wide range of languages supported
Cons
Limited customization options
2

Make-A-Video

Make-A-Video is a new AI tool to convert text to video that is developed by Meta. It allows users to create amusing short films with just a few phrases, leveraging recent advancements in text-to-image generating technology.

It gives you a surreal, realistic, and stylized feeling when you try to make a one-of-a-kind video with descriptive text.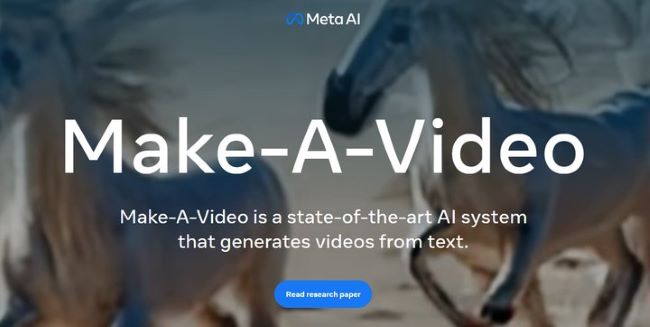 Pros
Versatile with both basic and advanced features
Can generate videos based on text, images, or existing videos
Suitable for creating short, funny, and original videos
Cons
Limited video length compared to other tools
A bit hard to operate
3

Lumen5

Lumen5 is another online tool to make AI-generated videos. With an easy-to-use interface and no video editing expertise required, it allows users to quickly generate videos from scratch or from existing content.

Additionally, it provides many pre-set templates for your reference, whether to make a video related to marketing, communication, promotion or culture.

Pros
Fast video creation process
High-quality audio and image selection
Templates for different scenarios
Cons
The provided elements may not enough
4

Synthesia.io

Synthesia.io is an impressive AI video creation platform that makes it easy to create realistic AI videos in just a few minutes. With a range of customization options, it is an excellent choice for budget-friendly, professional-looking videos.

Likewise, you can enjoy its 140 avatars, and 120 languages to make your video more diverse, which can also save you time to a great extent on video making and editing.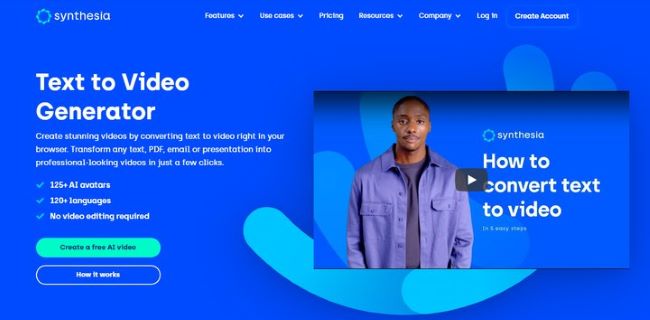 Pros
Wide range of avatars and customization options
Simple steps to create a video
Budget-friendly
Cons
The AI-generated avatars seem less engaging
5

InVideo

Invideo is also a powerful video editing tool that allows users to directly convert text into videos. With over 5000 templates, stock media, a music library, filters, and more, Invideo offers a comprehensive solution for video creation.

It's more than just a text-to-video producer. You can also use it to record a voiceover if you need to make a tutorial video for example. Also, you can collaborate with your team on all elements provided.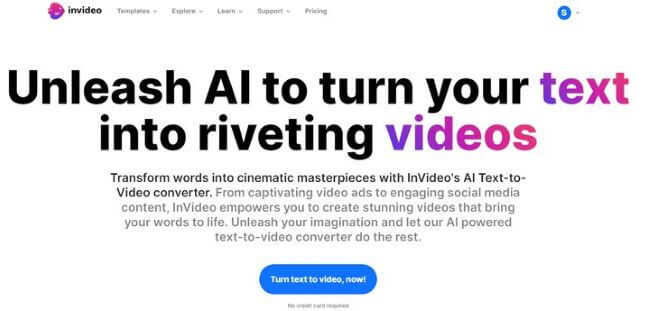 Pros
Extensive library of templates and themes
Suitable for various types of videos
Have a team plan
Cons
Slow in response sometimes
6

Steve AI

Steve AI is an easy-to-use text-to-video converter that allows users to go from given script to engaging videos with captions, voice-overs, and music. With over 1000 custom video templates, Steve AI is perfect for various video content needs.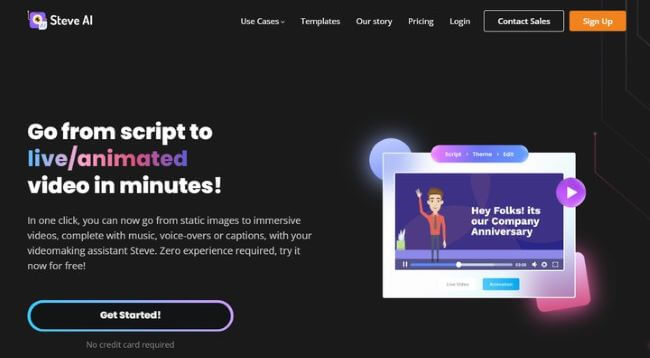 Pros
Clear interface with intuitive instruction
Wide range of templates and use cases
Seamless collaboration features
Cons
Templates given can be more attractive
7

Elai.io

Elai.io is a fast and scalable AI text to video converter that supports over 65 languages. With a range of customization features, Elai.io simplifies the video making process to save you the energy on editing the video.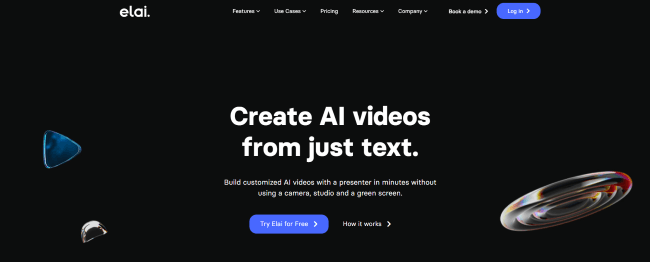 Pros
Multiple language support
Make video-making easier
Cons
Limited advanced editing features
Templates are relatively less
Part 2: Hot FAQs about Text to Video AI Tools
1

Can AI generate cartoon video?

Yes. And some video generators mentioned above have the built-in features to make cartoon videos directly, whose process is similar to that in AI generated music video.
2

Which AI tool converts text to video?

Besides the aforementioned tools, there are still many hit products on the market that can convert text to video.
3

How do I convert a script to a video in AI?

Whichever text to video AI tool you use can help you easily fulfill this idea. Simply paste your text, choose the avatar, the scenario and the elements you want, then make some adjustments to make the video better.
Bonus: How to Save Generated Videos at The Smallest Video Size?
It can be quite exciting if you've successfully made your first video generated from text with the tools recommended. I'm sure you want to make more.
But one potential problem you should be aware of is that: These videos will take up much of your storage space that may affect other important files. What should you do?
And that's why a video compressor is needed in case like this. If you click to know about iMyFone AnySmall here, you should know that it not only helps to save and reduce video size to the smallest, but also keep them with no quality loss even as time goes by!
Watch how AnySmall makes videos smaller to save storage space!
Steps to use AnySmall to compress videos to save storage space:
Step 1: Download iMyFone AnySmall to your computer. Launch it and add your videos generated by AI for compression.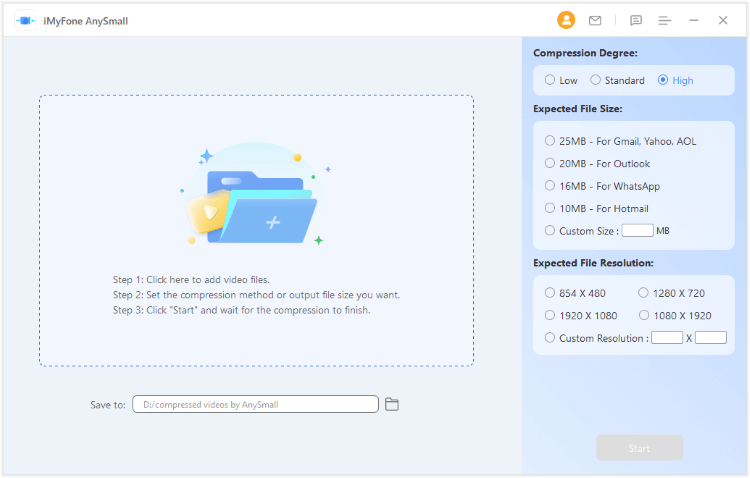 Step 2: From the Compression Degree, if you want to reduce the most video size, choose the High level can meet your need. If not, you can choose the Low or Standard level. Another way is to specify the video size directly. Both ways can greatly save storage space for you while retaining the original quality.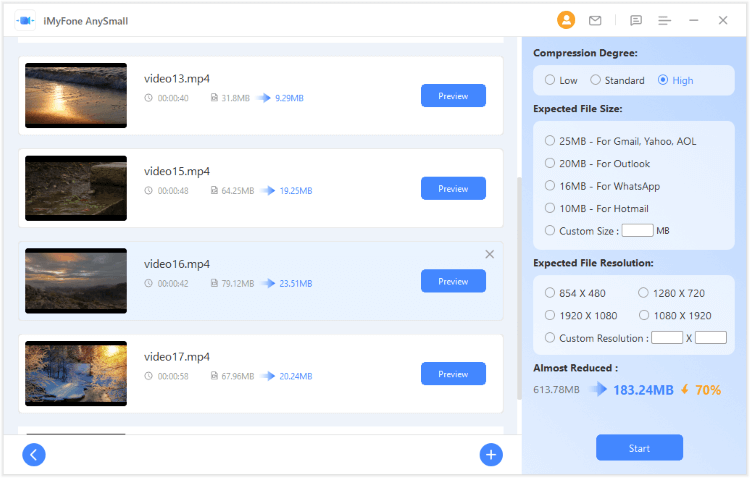 Step 3: Press the Start button for the software to begin the compression work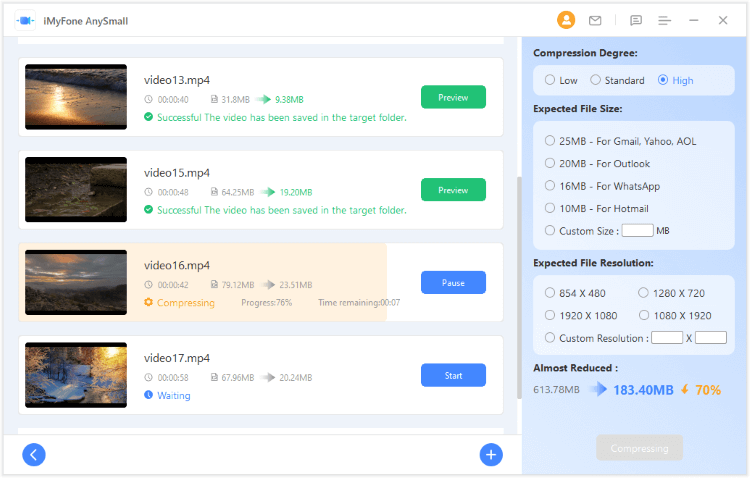 Step 4: When the compression is finished, you can then locate the videos on the destination folder you specify and replace the original ones with the new videos.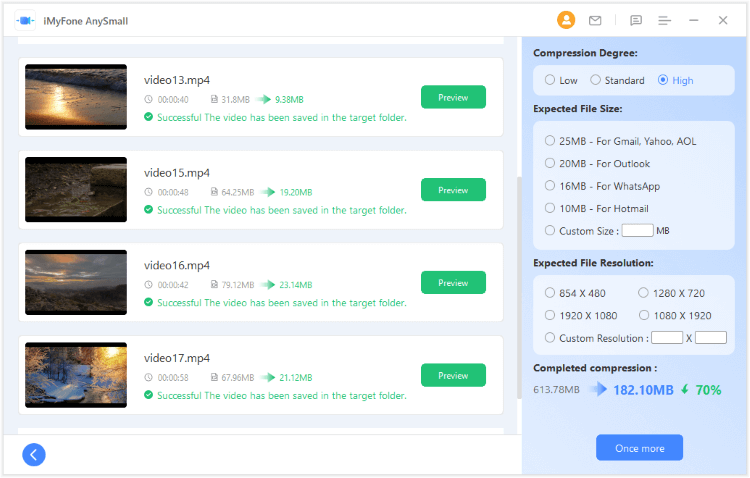 Conclusion
Do you feel relieve with the recommended AI text to video generators? The revolution of AI truly helps us in making videos with the most efficient ways. While making videos, you may consider how to store them easier on the condition that you don't have too much storage space. If so, trying iMyFone AnySmall may be another fix to your video-storing problem.