If you want your unindexed files recovered on your disc, then the best thing to do is go for Chkdsk. But the problem arises when people cannot figure out whether Chkdsk could recover unindexed files. So, that's exactly what we're going to find out.
Part 1. Recovering CHKDSK Deleted Data with Professional Data Recovery Software
It is often difficult to recover Chkdsk data from your hard drive. But, things could get easier if you have access to professional and reliable data recovery software. You can quite easily recover files with a few clicks. So, let us introduce you to one of the most recommended and reliable software for data recovery.
D-Back Hard Drive Recovery Expert allows you to recover files from USB flash drives, SSD cards, cameras, and even hard drives. It supports more than 1000 types of file formats, from photos to archives. Plus, you also get to preview your data before going on with the recovery.
You can recover the files that were mistakenly deleted from your Chkdsk data, and this software is highly compatible with all your devices, including a computer, laptop, camera, and camcorder.
Main Features about Ringtones
The speed of data recovery is very fast.
Helps recover all kinds of data.
Offers free scan and preview option.
Offers security for your data.
Offers file filters for better search.
Offers a free trial and premium version.
Step 1.Install iMyFone D-Back software on your device. Now, pick the location of your data recovery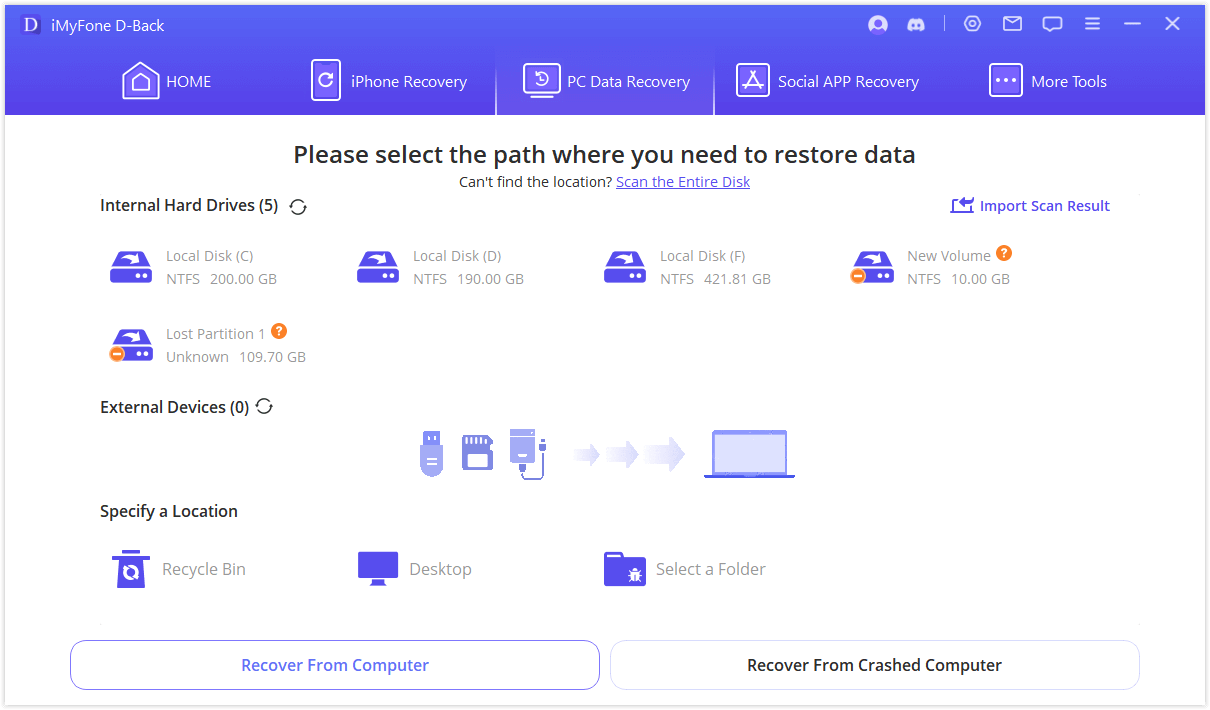 Step 2.The scan will begin shortly, and your selected location of data will be scanned thoroughly.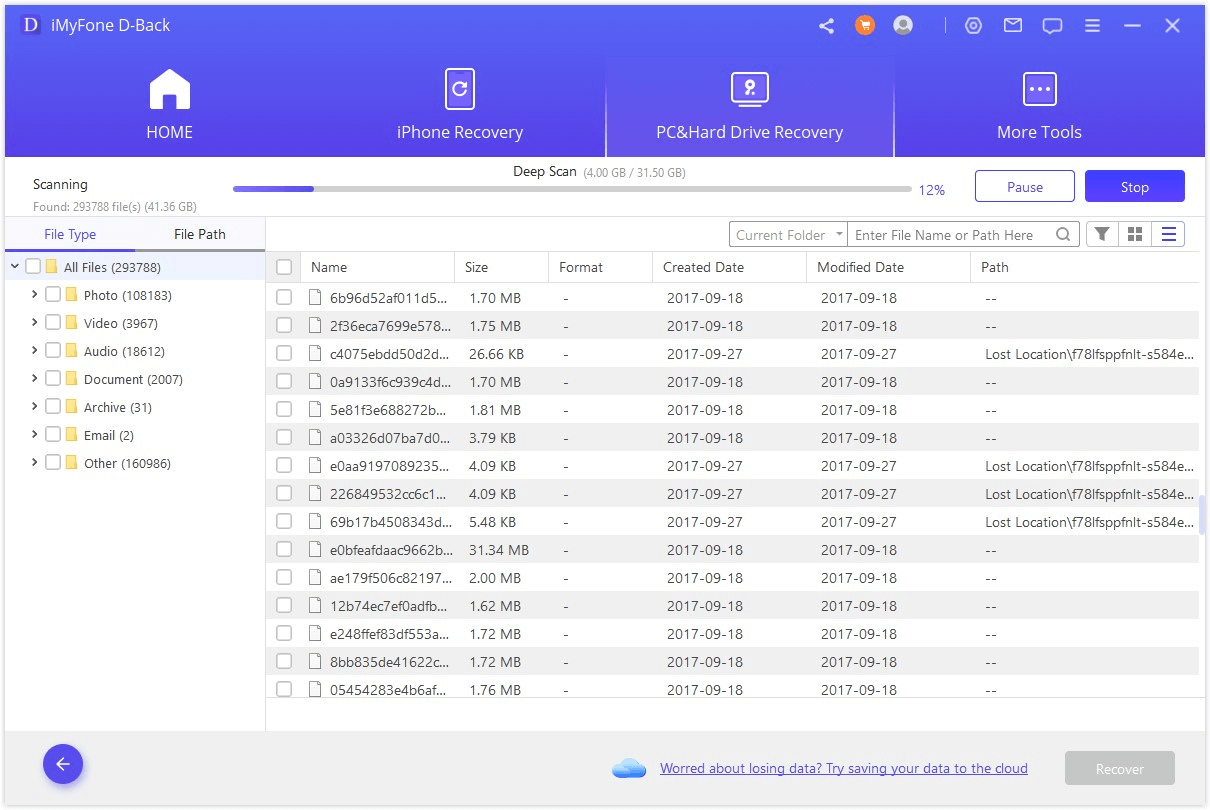 Step 3.Double click a selective file to preview it. Click on the recover option and save the data in your desired location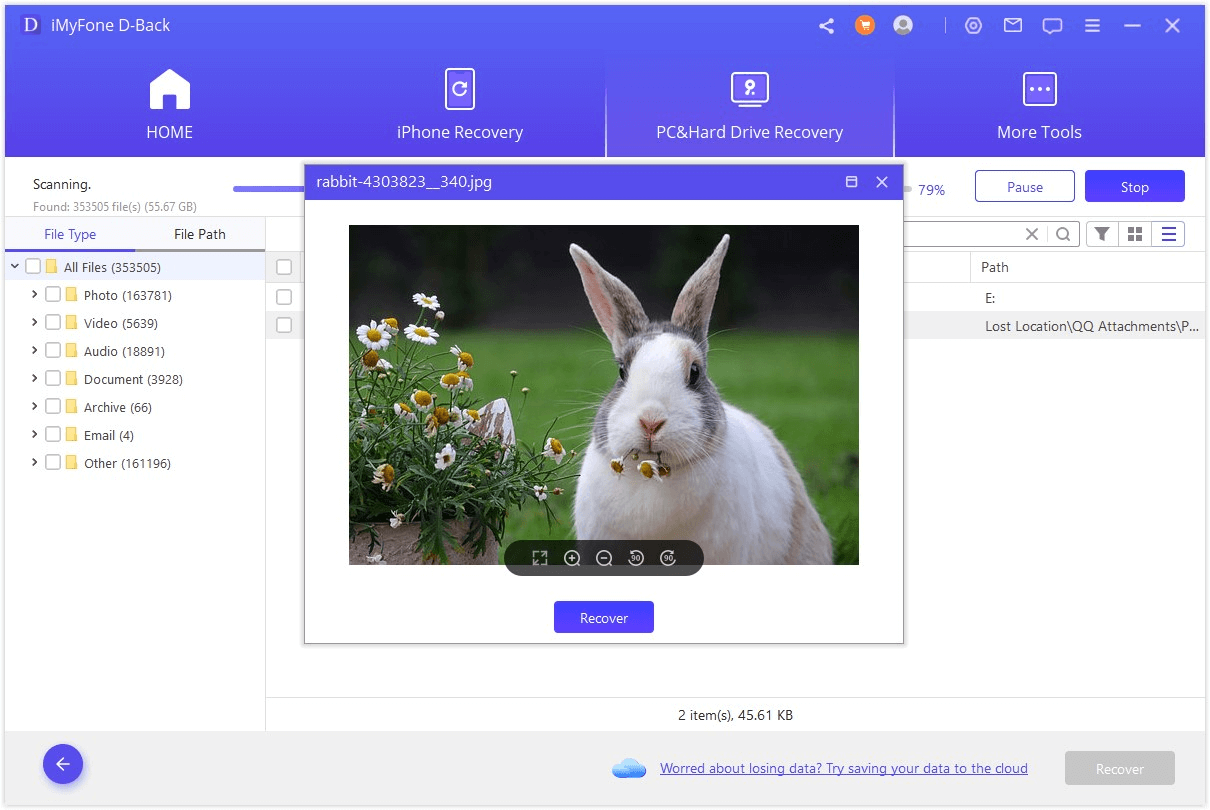 Part 2. Problems with Chkdsk
There are many problems with Chkdsk when it comes to data recovery, like chkdsk is recovering remaining unindexed files. Mainly it's used for keeping a check on your files. But, if you've lost your files, there could be a lot of confusion about the remaining unindexed files. The problems with Chkdsk could be:
2.1 Why is Chkdsk Recovering Remaining Unindexed Files?
Chkdsk could keep recovering remaining unindexed files without any preview due to file corruption. It could also keep crashing and can get stuck as well. And to solve this issue, you would have to restart your system.
Plus, once the recovery process of Chkdsk starts, you can't really stop, and it's safe to wait and let it complete its process first. But, the thing is that recovering unindexed files is a real issue, and Chkdsk just isn't made to solve it; it's mainly designed to keep an eye out for your files and keep them in check.
2.2 What causes "0 unindexed files recovered"?
Computer crashes and bugs could be a very important reason for 0 unindexed files recovered. And such problems are quite common when it comes to Chkdsk. So, it's better to use reliable software for file recovery instead of unreliable things.
Part 3. FAQs About Recovery Unindexed Files
Recovery of unindexed files is a difficult job, especially when you don't have enough information about them. So, make sure to go through these FAQs to help you understand the recovery of unindexed files in a better way.
1

Does CHKDSK delete corrupted files?
No, Chkdsk doesn't recover or delete corrupted files mainly because it is made to make logical fixes, and it doesn't repair or remove such files. It can scan the files and point out the errors in them, but it surely doesn't delete corrupted files automatically.
2

Will Chkdsk fix corrupt files?
No, Chkdsk isn't going to recover damaged or corrupted files because it isn't meant for that. It is only going to point out the errors and problems with the disk, but it surely isn't going to solve these problems. You need to scan the disk consistently to identify the corrupted files. Plus, you can also ensure that your disk data is in safe hands. But the Chkdsk would certainly not fix corrupted files.
3

Where are CHKDSK files located?
You can quite easily get access to Chkdsk files because they're located in System Volume Information. You would have to further click on the Chkdsk folder in the C drive to find all your data. This will help you reach the text version of Chkdsk files, and from here, you can review them and even scan all your data through this option. Just go to C drive, and you'll find Chkdsk files in the volume information of your system.
Conclusion
Chkdsk is an excellent option for most problems with your data, but it's not a permanent fix or recovery. For recovering your files in the drive, we highly recommend trying iMyFone D-Back. It would help you with all your data recovery problems, so make sure to give it a try.