The Wii U is Nintendo's first high-definition home console, a robust system with a controller that influences the way people play games and interact with one another. Wii U allows you to play and download a selection of games and provides several additional features. While the Wii U performs well, it is nonetheless prone to data loss for various reasons.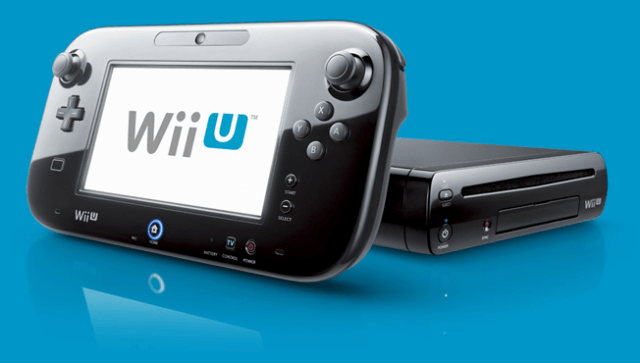 If you accidentally lose vital files from your Wii U, there is no need to start panicking. This article will show you how to recover deleted files from your Wii U using an effective data recovery program like iMyFone D-Back.
Part 1. How to Recover Deleted Files Wii U
Utilizing efficient and dependable data recovery software is one of the most effective ways to recover your essential files. iMyFone D-Back is a powerful data recovery program that can quickly and efficiently recover any lost or damaged data.
The software offers advanced features that make data recovery a breeze.
1.1 Recover Accidentally Deleted Files in Wii U with D-Back
Before we dive deeper into how this program recovers deleted Wii U files, let us look at some of the significant features that set it apart.
Deep Scan

It has extensive deep scanning capabilities to detect and retrieve all deleted, damaged, or otherwise unavailable data.

Comprehensive data recovery tool

It can recover data from numerous devices and supports over 1000 file types, making it a complete data recovery tool.

User-friendly

It offers an easy-to-use digital interface that makes data recovery simple even for inexperienced users.

Advanced algorithms

With its advanced algorithms, this program allows you to scan at rapid speeds while pausing and resuming the scanning process as desired.

Filter tool

You may also save time and effort by using the software's filter feature to quickly identify a lost file by its kind, date, or even filename.
Let us get started now that you know how practical and reliable this data recovery application is. All you have to do now is follow these easy instructions:
Step 1. Download and install software
Download and install the iMyFone D-Back on your computer and launch it.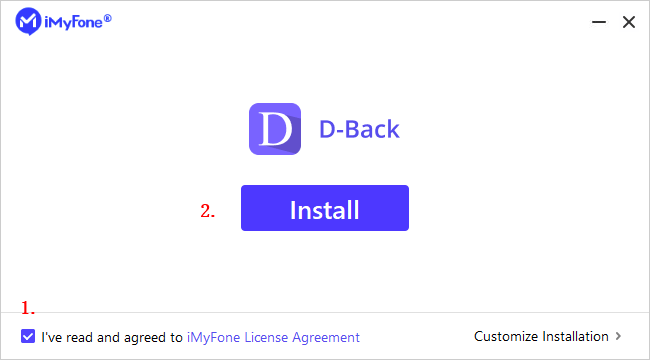 Step 2. Connect the external device
Once it is fully operational, connect the external device you wish to recover data from and make sure that it can be identified. Then proceed to scan by selecting that device.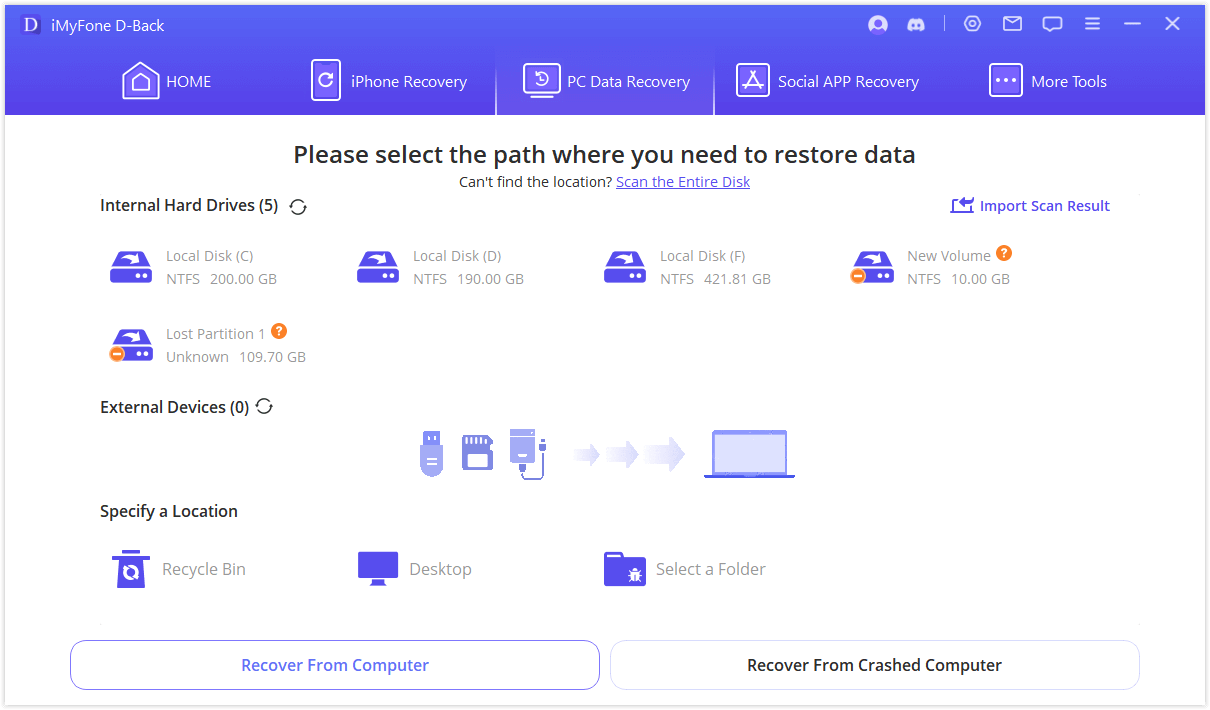 Step 3. Scan the device
On the specified external device, the software will perform an all-around scan. You may pause or terminate the scanning process at any moment. The program will display the progress of the scanning on your screen.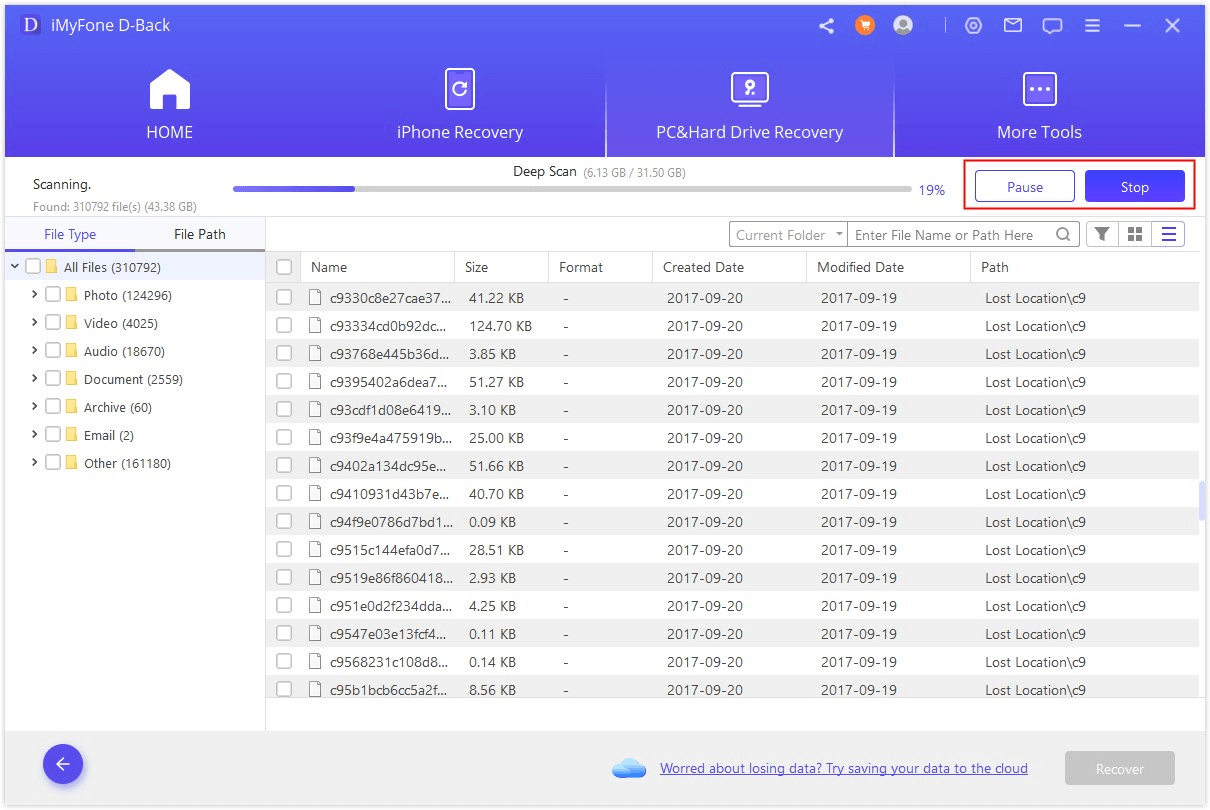 Step 4. Preview and recover
You may now choose the desired files from the scanning results. You can preview the files and then recover them by clicking the Recover button.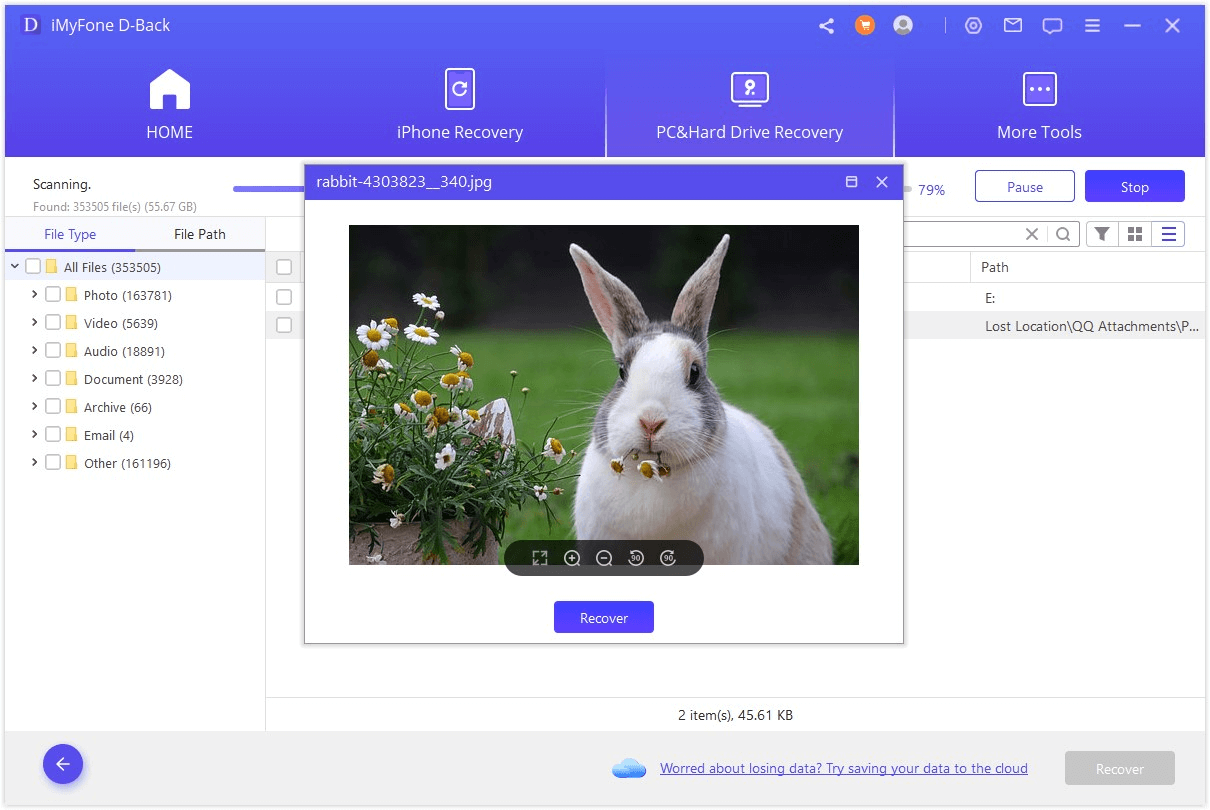 Part 2. FAQs about WII U Data Recovery
2.1 How do you get back deleted games on Wii U
You can recover deleted files on Wii U with the help of iMyFone D-Back Hard Drive Recover Expert by following the instructions given above.
2.2 Where is the Wii U data stored
The Wii U Basic Pack comes with 8GB of internal storage space, and the Wii U Premium Pack comes with 32GB of storage space, where all Wii U data is stored.
2.3 How do I recover my Wii U account
You may lose your Wii U account access if you forget the Nintendo Network ID. You can recover your Wii U account with these simple steps:
Step 1: Visit the Forgot Nintendo Network ID website.
Step 2: Fill up the relevant area with the email address linked with your account.
Step 3: Choose between Birth Date and Nickname and enter one of them.
Step 4: Click Send.
Step 5: Your Nintendo Network ID(s) will be emailed to the email address linked with your Nintendo Network account, and you will be able to access your account.
2.4 Recovering Wii U saves from flash drive
You must have at least one USB storage device formatted to function with the Wii U to recover the saved data.
Since flash memory devices have a limited amount of rewrites and are not suitable for long-term storage of vital game data, they are not recommended as an external storage device option. Use a hard disk drive with its power source that connects to the Wii U via the console's USB connector for optimal results.
2.5 How to delete Wii U games
You may delete Wii U games using the following easy steps:
Step 1: Select System Settings from the Wii U Menu.
Step 2: Scroll to Data Management and press the A Button with the Left Stick. Choose Delete Data.
Step 3: After selecting an individual program item, choose Delete and hit the A Button.
Conclusion
Making errors is unavoidable, but they can occasionally result in the deletion of essential files. It is reasonable to worry if your important data are wiped from your Wii U, but you should explore solutions instead of panicking.
With iMyFone D-Back, you will not have to worry since this powerful data recovery program can help you recover all of your lost files quickly and efficiently. This software offers advanced features to recover data in various formats and from multiple external devices. You can recover your files in a few minutes. All you need to do is follow the simple procedure listed above, and you are all set to enjoy your Wii U files.