It is difficult to reboot and recover files from a lost partition. Plus, TestDisk is not an easy tool that everyone can use. It needs special expertise and experience. However, in this article, we will discuss a few things about TestDisk and tell users why it is difficult. Later we will discuss an alternative, easier method to recover files from deleted partitions.

Part 1. Something You Must Know about Using TestDisk
1.1. How to Repair Invalid FAT Boot Sector Using TestDisk
It is important to have background knowledge of what we are going to discuss. FAT file system's first sector is known as the boot sector. It has important file system properties and codes required to start a computer from this partition. If it is damaged, then the user cannot access the data. Sadly, Windows CMD Prompt's "chkdsk" cannot fix this, which is why we are using TestDisk.
Step 1: If you have TestDisk, open it. Choose the drive which contains the partition. Then confirm the partition table type.
Step 2: Now, go to "Advanced Menu" and select the FAT partition. Select "Boot" and then "RebuildBS". This will repair the boot sector.
Step 3: Then choose "List", if you see your files in the list, quit the file listing and choose to "Write".
Step 4: After choosing "Write", make sure to confirm your selection and then quit. Restart the computer, and your invalid FAT Boot Sector should be repaired.
1.2. How to Fix "E: Unable to locate package TestDisk" When Installing TestDisk
This error or problem usually arises in Ubuntu. It is basically a fault with repositories. The user needs to enter the correct repositories and update the system to fix this error. Here are the steps to fix this error when installing TestDisk.
Step 1: Open Terminal on your Ubuntu and type "sudo apt-get install". Then, enter the password to authorize the installation. Now, you will see an error: "E: Unable to locate package TestDisk". Go to "System Settings > Software Updates".
Step 2: You will see an option of "Download from". Click on the down arrow and choose "Other". A window of "Choose a Download Server" will pop up. Click on "Select Best Server". It will take some time to process and find the best server.
Step 3: When it finds the server, click on "Choose Server" and enter the password to authenticate. Then close the tab.
Step 4: Now, type "sudo apt-get update" in the terminal and enter. You will see it working and processing. After it finishes, type "sudo apt-get install" again. Press 'Y' if it asks to continue or not. TestDisk will be installed now.
1.3. How to Fix TestDisk Analyze Cylinder Slow
The reason why TestDisk is analyzing cylinder slowly is because of the PC specifications, including the type of port. If you are using a USB 2.0, then its speed is about 40 Mbps, and it will take several days to complete the analysis. The user can use a Seagate drive, increasing the speed up to 120 Mbps. Moreover, you can install a USB 3.0 to your ExpressCard slot and increase the speed. Laptops, in these cases, are much slower. Using a desktop PC will do the trick and speed up the analysis cylinder process.
1.4. How to Recover Files from Lost Partitions with TestDisk
This is one of the most important parts of the article as it includes information and steps to recover files from the lost partitions with TestDisk. File systems are there when a partition is lost, but the location is unknown to the computer. However, TestDisk can search the partition and rewrite the partition table.
Step 1: Open TestDisk and create a log. A file with the name "testdisk.log" will appear in the current directory.
Step 2: Here, you will see all the drives connected to the computer. Choose the hard drive with the lost partition and press enter.
Step 3: TestDisk will now show partition table types. Choose the table type and press enter. Then, choose to analyze and confirm your selection. You will see the current partition table. The user needs to confirm "Quick Search".
Step 4: TestDisk will then list the results, and the user can stop this search anytime. To highlight or mark a partition, press 'P. To go back to the partition list, press 'Q'. However, the user can go for a deep search if the partition is still missing. It will take some time, but it will find the lost partition.
Step 5: Choose a bootable partition and select the partitions you want to recover. Mark them as non-deleted and click on continue. Confirm with 'Y'. Choose a backup Boot System and confirm. Then restart your computer.
Bonus Tip: How to Recover Files from Lost Partition without TestDisk
TestDisk is a very complex tool. Due to this reason, we have found an alternative solution to recover files from a lost partition: the iMyFone D-Back Hard Drive Recovery Expert. It is a modern and advanced data recovery tool that can recover data in minutes with a few clicks. It can recover data from lost partitions as well as from RAW partitions.
Here is how one can use this tool to recover files from lost partitions.
Step 1: Download and install iMyFone D-Back Hard Drive Recovery Expert. Open the tool. As you open it, you will see all the hard drives connected to the computer. Under the Advanced Options, click on Can't Find Location.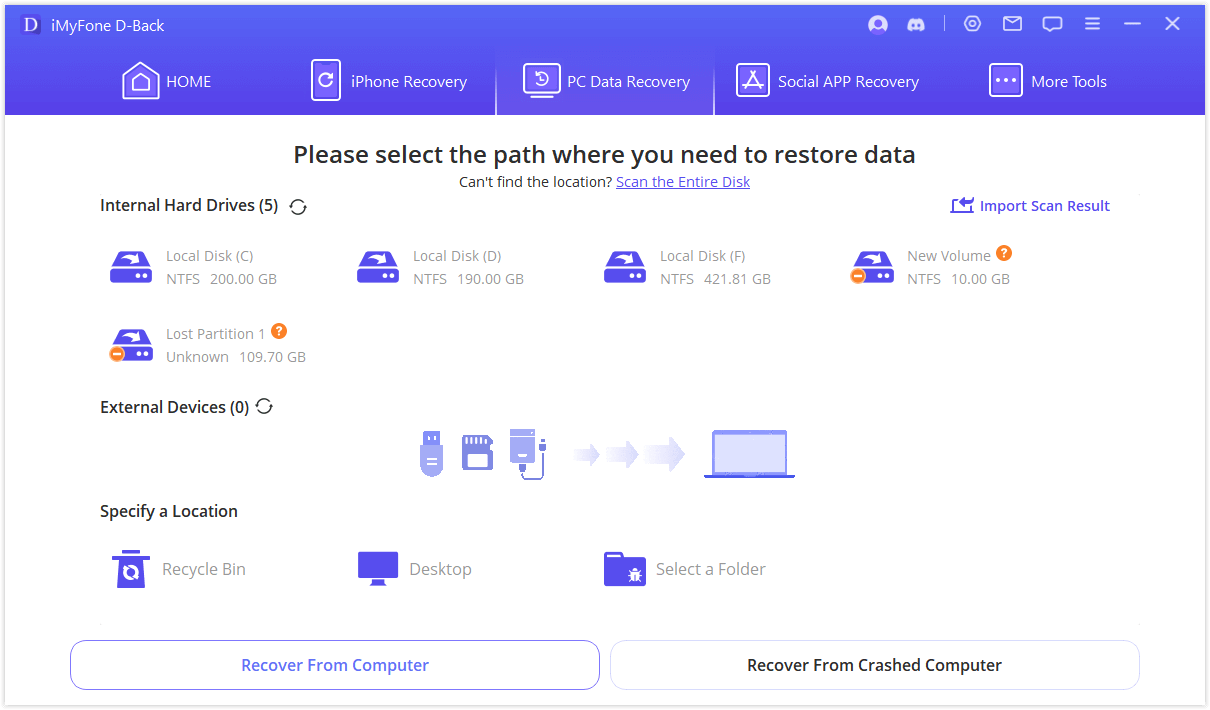 Step 2: The tool will show all the partitions, including the lost partition. You will see a Scan button on every partition. Click on it to start the scan.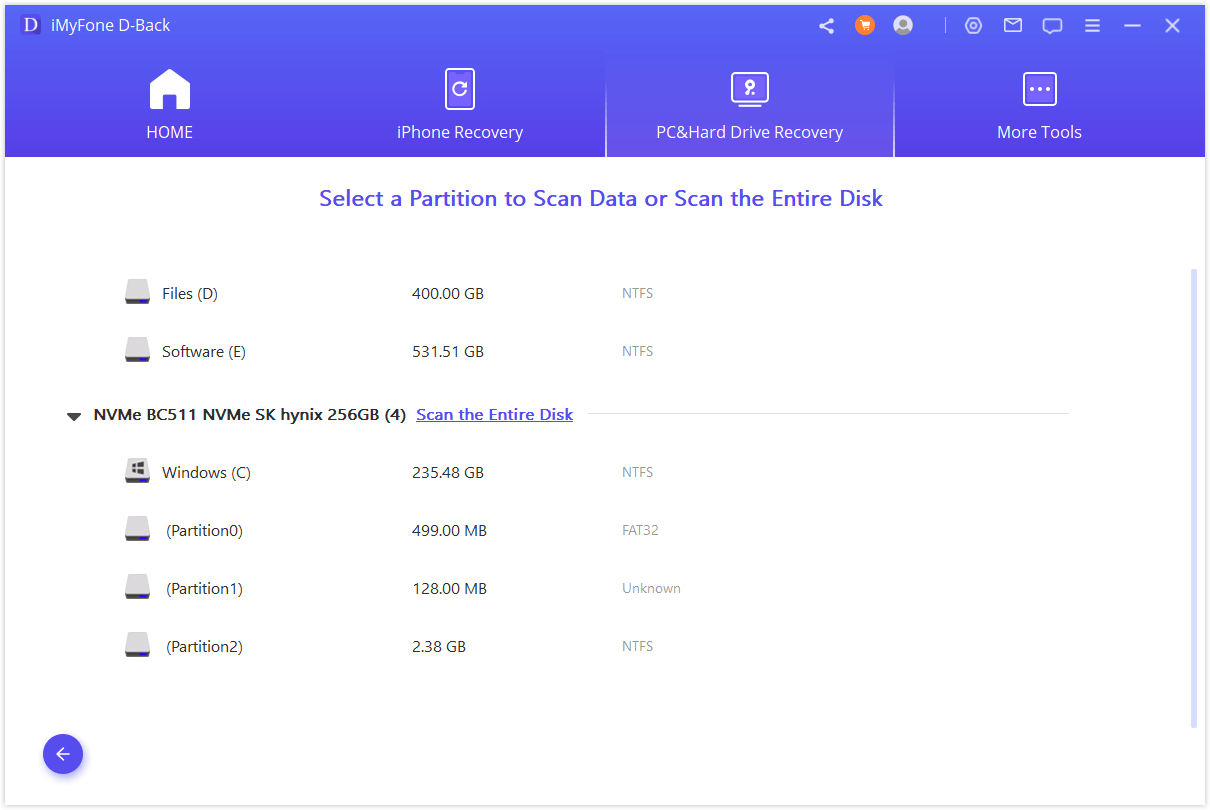 Step 3: The software will start the scan, and it will find your files one by one. You need to wait for the scan to complete.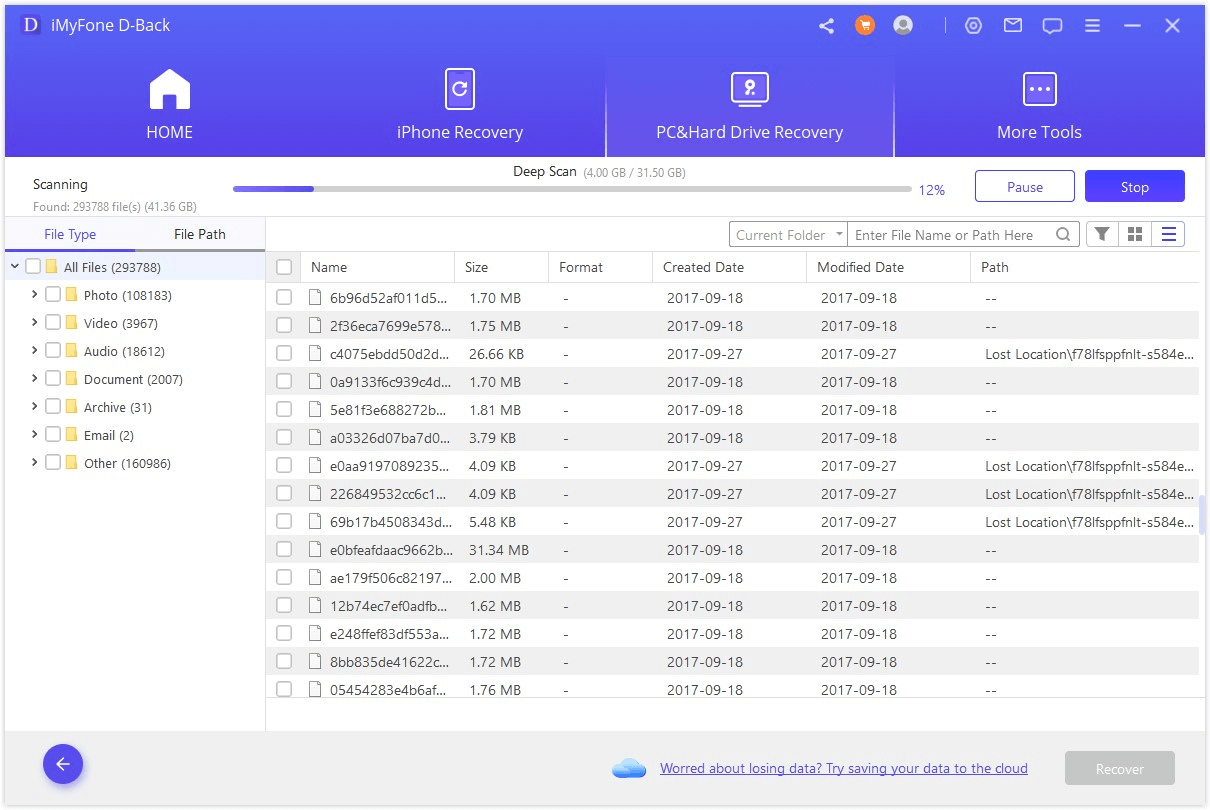 Step 4: Choose the files you want to restore and click on "Recover". Select the path where you want to save these files.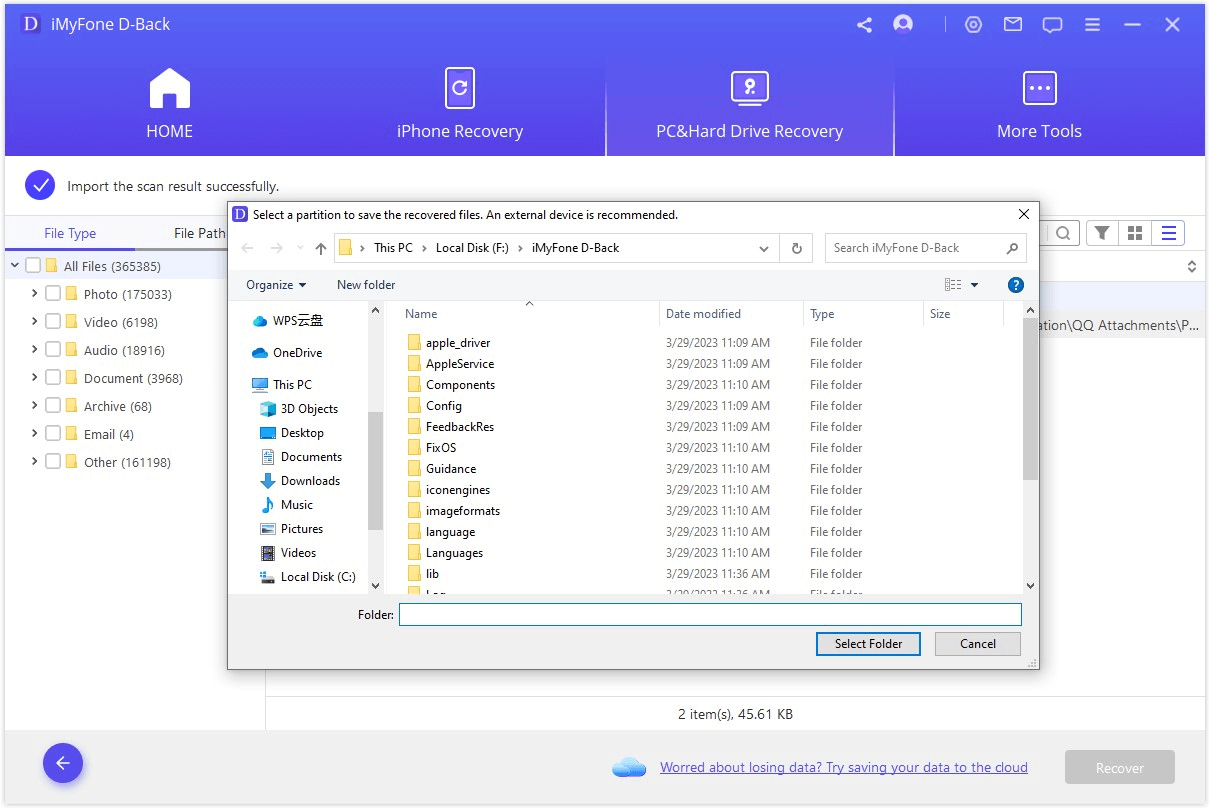 Conclusion
As we discussed, TestDisk is an extremely complex tool. It will be a bit difficult to use if one has no prior coding and TestDisk experience. But this is how people used to work back in the days. Today, iMyFone D-Back Hard Drive Recovery Expert is here to help us all. It does not take time to recover files from lost partitions. This tool is paid but has a trial version that people can download for free.