Recently, a lot of reported that their newly bought iPhone 11 is overheating. Sometimes an iPhone felt just a little warmer than it should, and other times the back of the iPhone was so hot it felt like it might burn your hand. Either way, if you've got a hot iPhone, you've come to the right place. Here,  we will explain why your iPhone is getting hot and give you a thorough guide on how to fix new iPhone 11/12/13 getting hot issue on iOS 14/15/16. Now follow the guide and for sure your hot iPhone will be cooled down.
Part 1: Why iPhone 11/12/13 Getting Hot?
If your iPhone 11/12/13 is getting hot often, it means there's something wrong. Normally,  there are 4 possible causes classified external and internal.
External Causes:
Always using iPhone and charging it at the same time.
Another external causes refer to a situation where you subject your device to a hot environment like directly to sunlight, or just in a closed car among others.
Internal Causes:
Internal causes are those that directly affect the processor. This happens when the processor is overloaded or simply because of the design. Playing advanced games, watching HD videos on YouTube, and poor insulation are some of the internal causes.
Also, a bad quality battery can be responsible for iPhone getting hot issue.
Part 2:  Solutions to Fix iPhone 11/12/13 is Overheating?
After learnt the reason for iPhone 11/11 Pro/12/12 Pro is overheating, now let's move to the solutions for how to fix it. Below are some solutions might help:
1

Stop Charging
---
If you found the iPhone overheating when you are charging, then stop it immediately. Then check what happens after you stop charging. If the issue disappears, just check the USB cable and the adapter. Maybe they are not the original ones.
2

Force Reboot iPhone
---
If your phone is getting insanely hot, a forced reboot can help refresh and cool things down. Press and release the volume-up button in succession then the volume-down button as you keep hold of the side button until the Apple logo appears.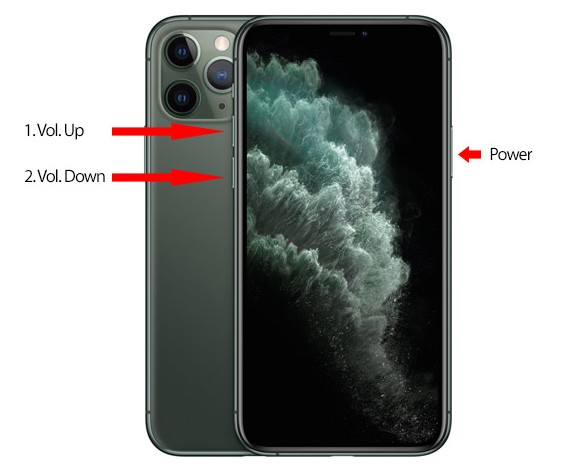 3

Disable Background App Refresh
---
Disabling the background apps relieves the system and thus cools it down. Navigate to Go to Settings > General > Background App and enable it. You can choose which background apps to turn off.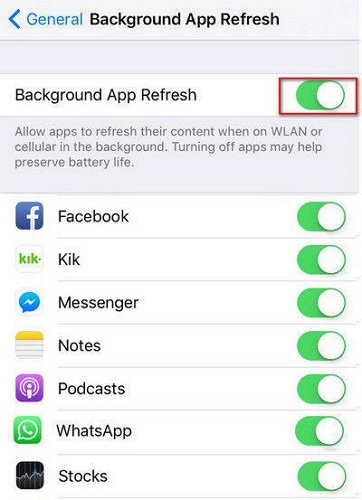 4

Turn Off Bluetooth and Airdrop
---
When Bluetooth and Airdrop are enabled, your processor will remain active and this way straining and thus produce more heat. Hence, it might be the reason behind your iPhone 11/12/13 overheating issue.
To disable them, swipe down from the upper right end of the screen. Turn off the two by simply tapping their icons.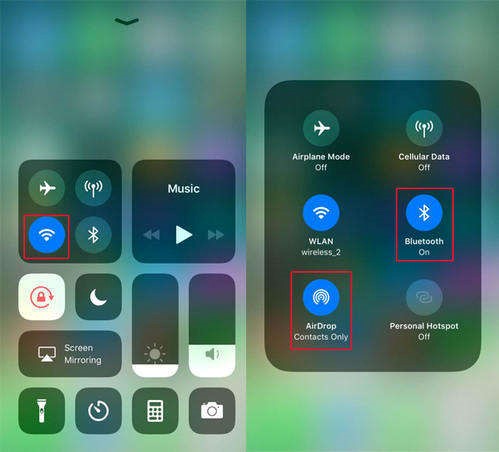 5

Use Low Battery Mode
---
If your new iOS 16/15/14 device is becoming hot and your battery is also going low yet you cannot immediately charge it, try making use of low power mode. This way, the device will consume less power and consequently less heat will be generated.  This will come at the cost of reduced device performance. To enable low power mode, simply navigate to Settings > Battery > Low Power Mode. Finally, slide the bar to enable this mode.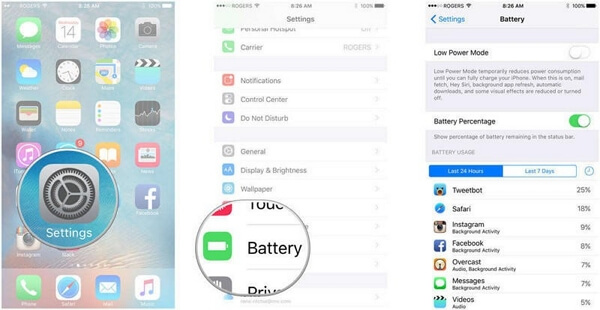 6

Disable Location Services When Not Using
---
Location services often make the processor work more and thus becomes a cause of overheating. Most often a number of applications require location services to run. However, you don't always need them all the time. When not in need, just disable this feature to relieve your processor some work. To disable this service, go to Settings > Privacy > Location Services. Tick beside the apps and set the location services to "Never" or "While Using the App" depending on your needs.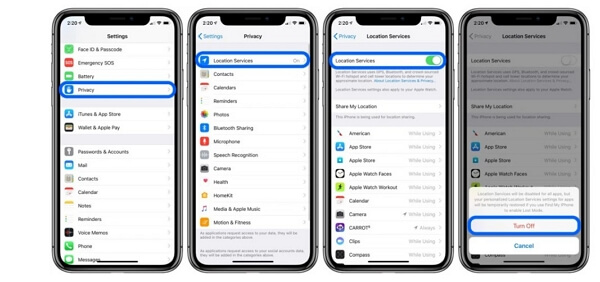 7

Stop Wi-Fi Connection Automatically
---
Wi-Fi is known to drain a lot of power from the device which thus causes it to overheat. If you enable Wi-Fi to detect any available networks automatically, then your battery will be drained. Disabling Wi-Fi search is easy, go to Settings then select Wi-Fi and toggle off the switch.
8

Remove Large Apps
---
Large applications always strain the CPU because they take up too much usage. This definitely contributes to the system getting hot. A simple way to fix this is to fully get rid of them. You can see which apps eat a lot of battery life and cause iPhone overheating issue by going to Settings > Battery. This way you can be in a position to judge the kind of applications you should completely remove from your device.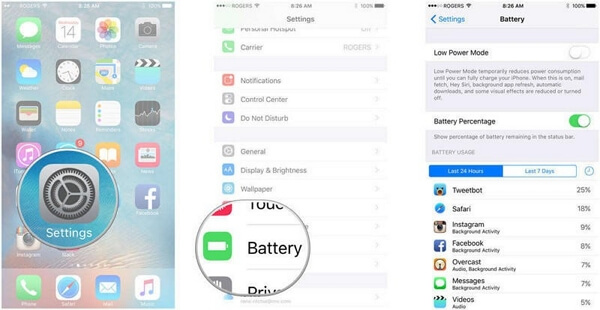 9

Reset All Settings - Data Loss
---
Resetting all the system settings has time and again proven quite useful to fix iPhone 11/12/13 heating up fast issue. It could be that a setting was made accidentally yet you cannot trace it. So resetting all just restores the settings to the original state. To do so, just go to Settings > General > Reset > Reset All Settings. Your device settings will now be put to the default settings.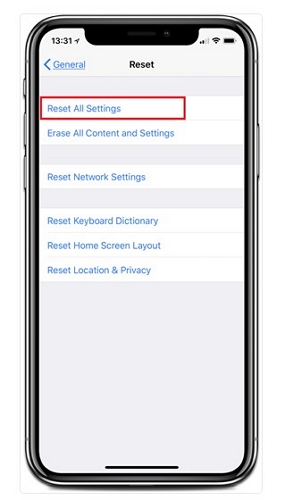 10

Repair iOS System to Fix iPhone 11/12/13 Heating Up Fast - 100% Work and No Data Loss
---
All above methods don't work for you, then your phone getting overheated issue might be related with the operating system. In such a case, you have to repair the operating system for your iPhone.  You can use iMyFone Fixppo and get things done. iMyFone Fixppo is a powerful application that helps solve a variety of iOS system problems easily and effectively. It works all of the time. Below are more outstanding features of it.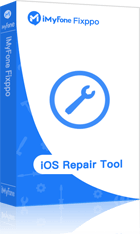 Below is how to use it step by step. To get started, please download and install iMyFone Fixppo on your computer.
Step 1. Run Fixppo on your computer. You should see three options on the main interface namely Standard Mode, Exit/Enter Recovery Mode, & Advanced Mode. Choose Standard Mode because this way you can't lose your data. Then connect your device iPhone to the computer and make sure it is detected.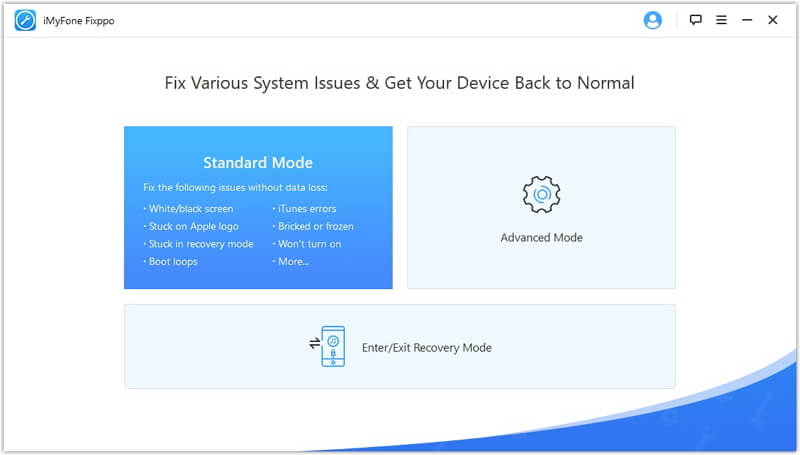 Step 2. The program will automatically detect the model of your device and give you the available list of firmware to fix your device problems. Choose the desired firmware and hit the Download button. When fully downloaded, the program will automatically check the firmware package and extract the software before it actually fixes it.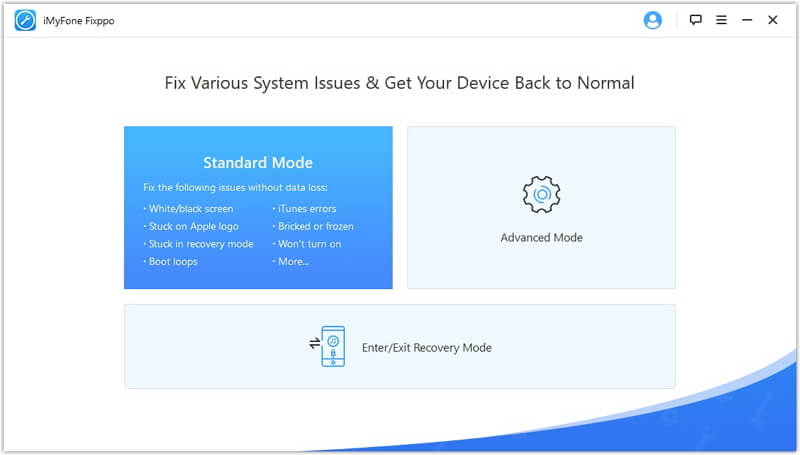 Step 3. Verify the firmware and device information then click Start if everything is alright. The program will commence fixing automatically. Don't use the device or unplug it while the fixing process is on.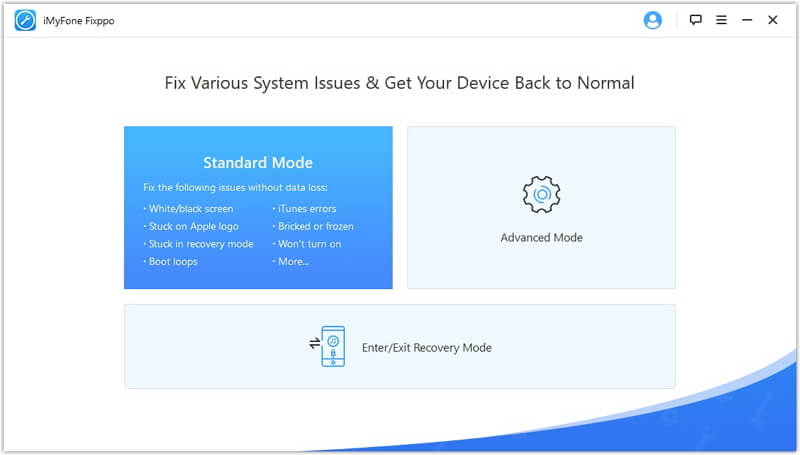 Conclusion
Here we list 10 methods to fix iPhone 11/12/13 getting hot issue, there is no need to keep on trying while you have the ultimate solution. iMyFone Fixppo is well tested and is highly rated. Download it and get rid of iPhone 13 getting hot problem among a series of other iOS issues. Also, all these methods above can be applied to fix iPad Air/mini 5/4/3/2 and iPhone 13/12/11 overheating issue after updating to iOS 16/15/14.