If you have difficulty touching the screen or pressing the buttons, AssistiveTouch can be your good helper in using iPhone without any accessory to perform actions or gestures. However, lots of people face a tricky problem that Assistive Touch can not move after the ios 16 updates. Don't be frustrated; this article will show you how to solve it.
Part 1: Why is Assistive Touch Not Moving after iOS 16 Update?
Updating to a new system is a common reason to make the Assistive Touch option disappear from the user's screen. But the glitch is not the user's fault, and it is from Apple's side.
Part 2: Five Simple Ways to Fix Assistive Touch Not Working
Method 1: Turn Assistive Touch On & Off
Step 1:open Settings app and scroll to Accessibility
Step 2:Tap on Touch and click AssistiveTouch
Step 3:Turn the feature OFF, wait for a while and turn it back ON(You can try to enable and disable the settings several times).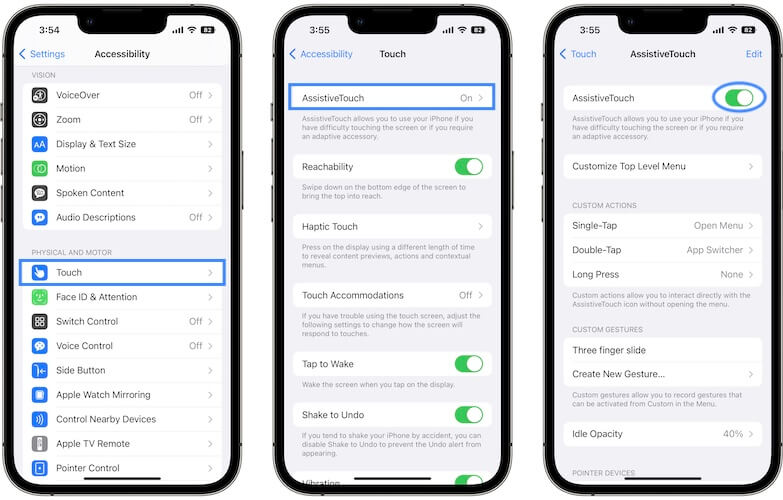 Method 2: Force to Restart Your iPhone
Lots of users tend to restart their iPhone when facing minor troubles. You could have a try if assistive Touch got stuck.
Step 1:Press and hold the Power button. But for iPhone X or later models, you need to press both the Volume and the Side button.
Step 2: When the power off slider appears, release the buttons and then drag the slider. Wait for the iPhone to turn off.
Step 3:Press the Top/Side button until the Apple logo is shown.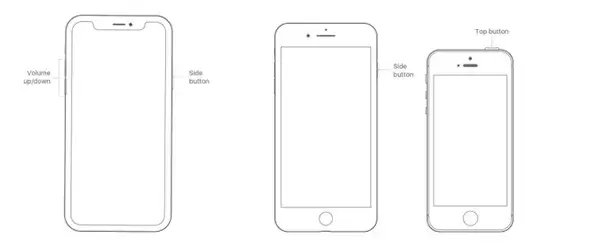 Method 3: Reset All Settings
Resetting all settings means that settings related to the network, the keyboard dictionary, the Home screen layout, location, privacy settings, and Apple Pay cards will be erased to reset to their defaults. But don't worry because data won't be removed.
Go to Settings > General > Reset and Select Reset All Settings. After Resetting your iPhone, you can turn on AssistiveTouch to see whether it works.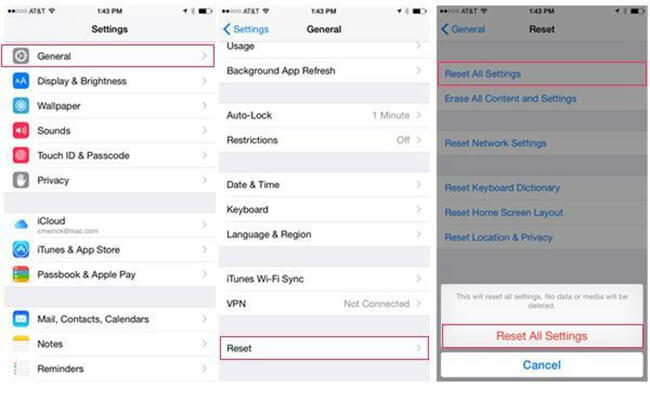 Method 4: Adjust Assistive Touch idle Capacity
There is an option called Idle Capacity which can adjust the visibility of Assistive Touch. You can't see the Assistive Touch clearly if it is not set properly. Just go to Settings > Accessibility > AssistiveTouch. After scrolling down, you can tap on the "Idle Capacity" option. Then you will see a button to change the idle capacity and drag it.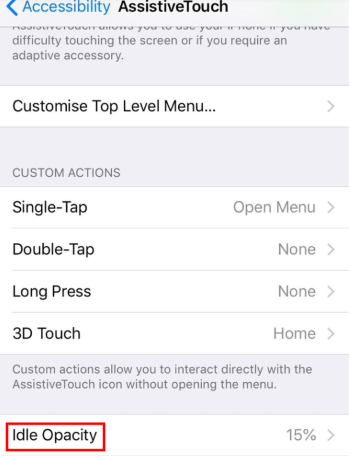 Method 5: Fix Assistive Touch with the Data Recovery Tool
Sometimes the system bugs will impede Assistivetouch showing when updating to the new iOS version. If you fail to try the above methods, you can choose a professional data recovery software to fix the issues. Except for dealing with Assistive Touch problems, iPhone data recovery software D-Back enables you to recover most of the data in various scenarios, such as: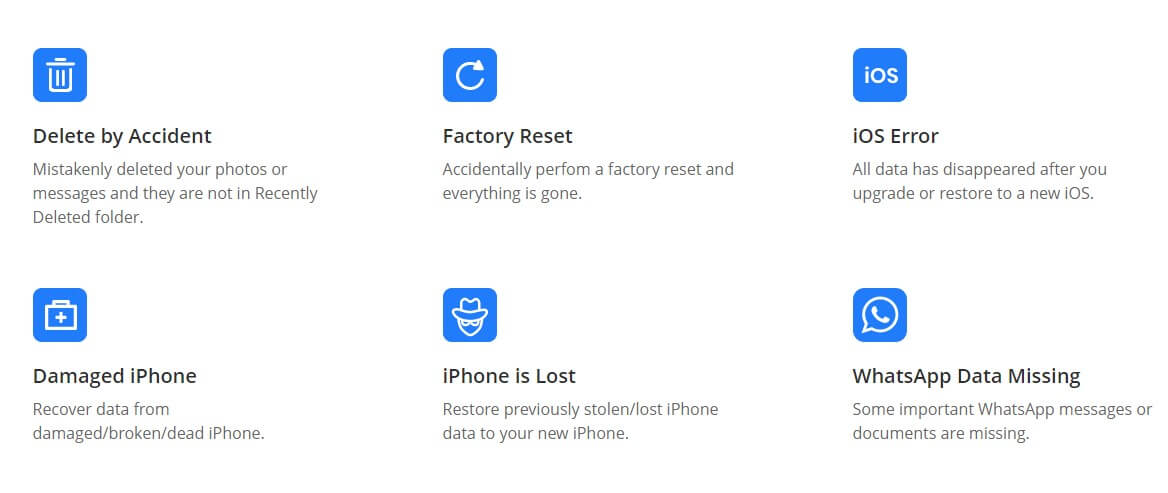 Steps to Repair Assistive Touch Stuck on Screen with D-Back
Step1: Install iMyFone D-Back for iOS and launch the software on your computer.
Step2: Choose Standard Mode and then connect your device with a USB cable.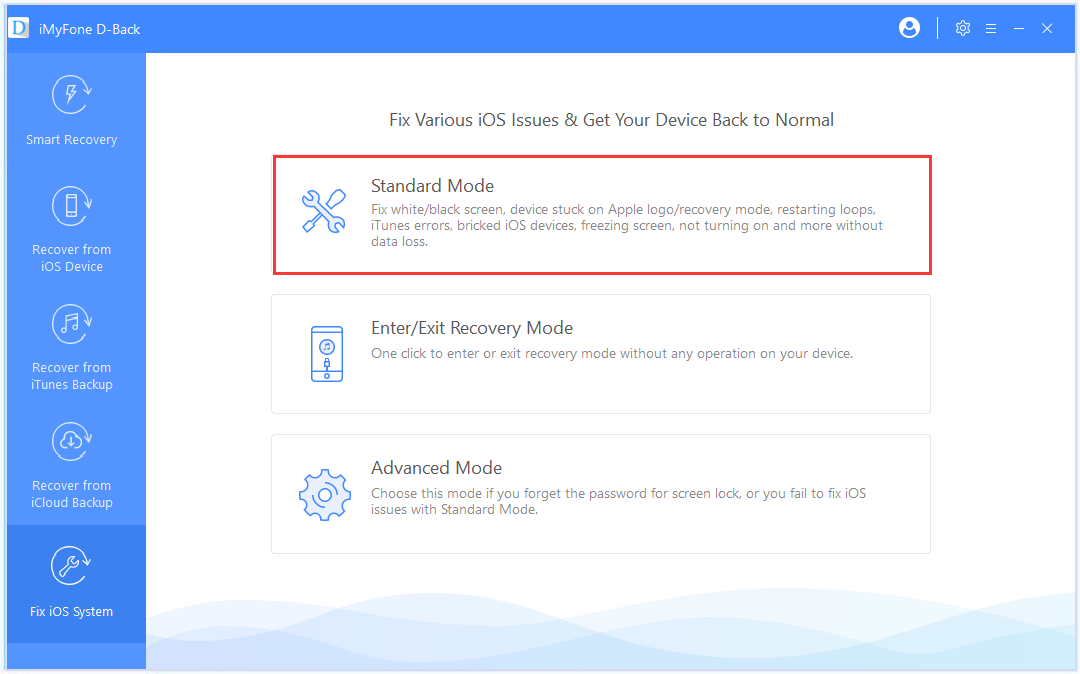 Step 3: Download the corresponding firmware for your device. The great part is that D-Back will automatically detect your device model and match the corresponding firmware version for you. You just click on Download and go to the next step.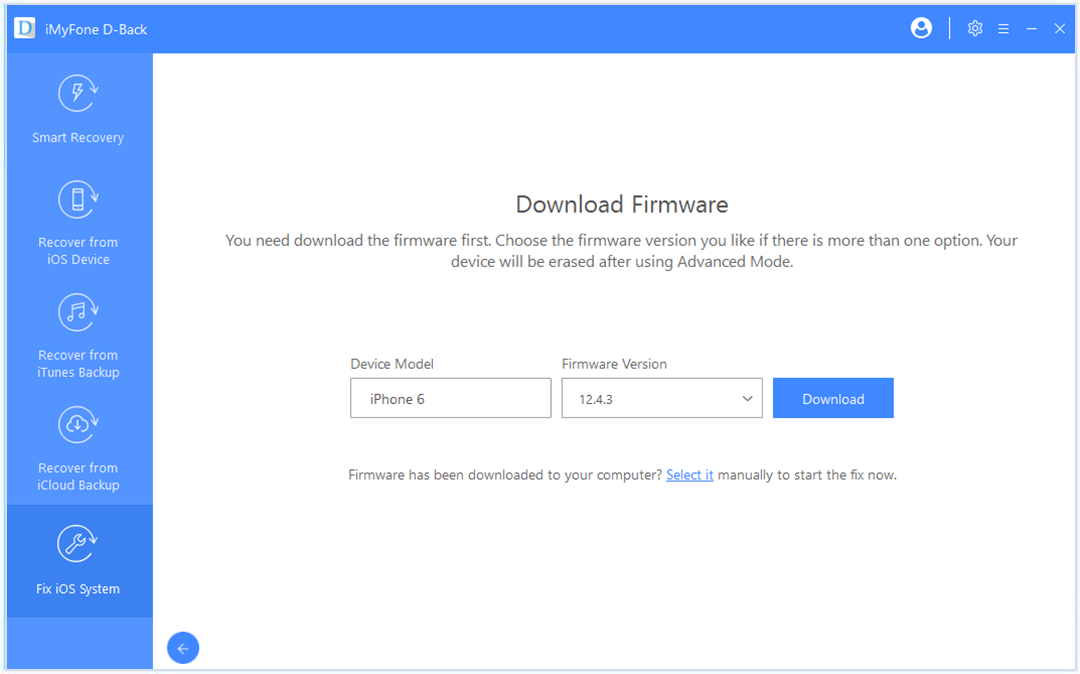 Step 4: After downloading, click "Start to Fix" to verify the firmware, and D-Back will automatically fix your iOS. The fixing process is about 10 minutes, and after finishing, you can turn on your iPhone to check whether the assistive Touch can move.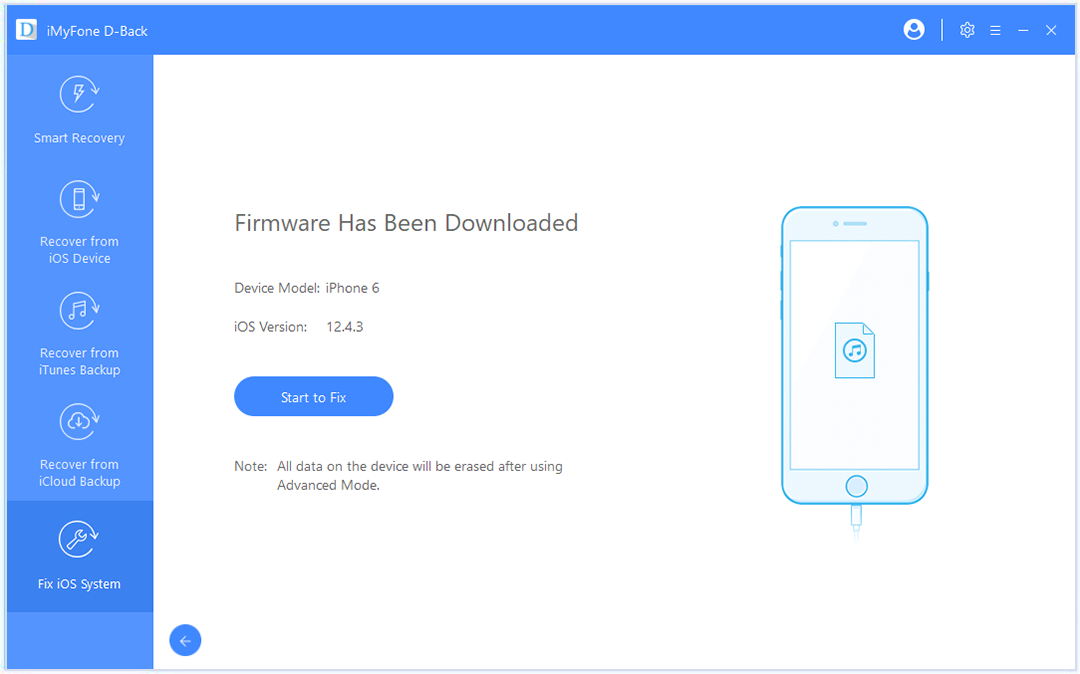 Final Words
If you encounter assistive touch problems after updating the latest iOS 16, we hope that after reading this article, you can solve it successfully through the above methods. Also,if you meet other troubles with your iPhone, like losing crucial data, you can still get help from iMyFone D-Back tool. Why not download it and give it a shot?