"Hello, I just tried to update my iPad to the latest version of iPadOS 14 and truly I don't like what I am seeing. It gives me a real headache: My iPad is now stuck in recovery mode! Please help."
Wondering how you can get your iPad out of recovery mode? One common problem among iPad users is that iPad get stuck in recovery mode and won't exit! But what should you do in such circumstance? The best you can do is try to get your iPad out of recovery mode. There are several ways you can do this. Read this article to find these wonderful methods.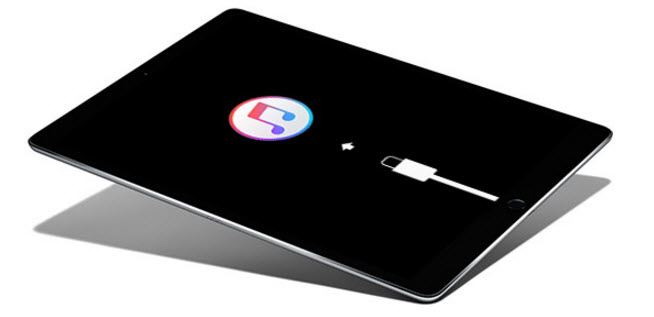 1. Get iPad out of Recovery Mode under Normal Circumstances
If your iPad gets stuck in recovery mode and you are sure there are no software/hardware issues, follow the steps below and you should be able to exit the recovery mode successfully.
Step 1: Ensure that USB cable is connected to your iPad and PC/Mac running iTunes.
Step 2: You may need to hold the home button while connecting your USB cable.
Step 3: Now press and hold the home and power button and continue holding them till your iPad goes blank and you can see the Apple logo appear.
Step 4: Make sure that your USB cable is still connected till your iPad reboots to normal.
2. Get iPad out of Recovery Mode without Data Loss
If above method doesn't work, and you want to get your iPad out of recovery mode without losing data, you can use iMyFone Fixppo. It has a great iPadOS system recovery feature that can fix your iPad to normal under various circumstances, such as iPad stuck on Recovery mode, black screen, white screen. It will fix any iPadOS problem without risking the data on your device and the program is compatible with both Mac and Windows..
Reasons why we recommend iMyFone Fixppo
It offers a free feature to exit Recovery mode without using buttons/iTunes.
If the free feature won't work, the iPadOS system fix feature will certainly get iPad out of recovery mode.
Restore iPad from Recovery mode and other problems without data loss.
Very easy operations. Even if you are beginners, you can handle it by yourself without seeking professional help.
It's compatible with all iPads including the newest iPad running iPadOS 15/14/13, all iPhones and iPods.
Fixppo has successfully helped thousands of users to get rid of recovery mode/Apple logo/DFU mode and other system errors.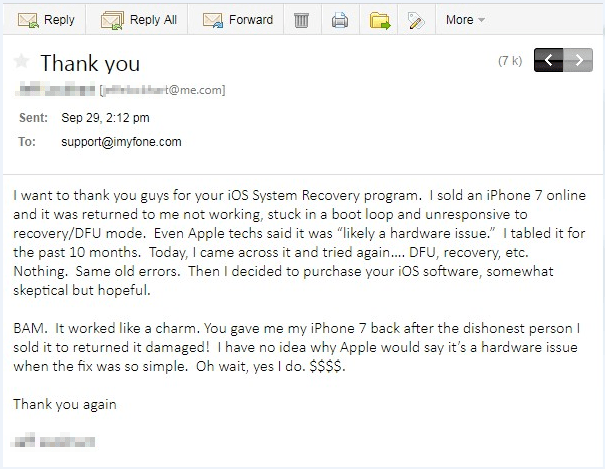 Steps to Get iPad out of Recovery Mode using iMyFone Fixppo
Below is how you can get your iPad out of recovery mode step by step. You can first try the free "Exit Recovery Mode" feature. To do this, you just need to download and install Fixppo on your computer and connect the iPad. Select Enter/Exit Recovery Mode from main interface and follow the onscreen instructions to bypass recovery mode screen.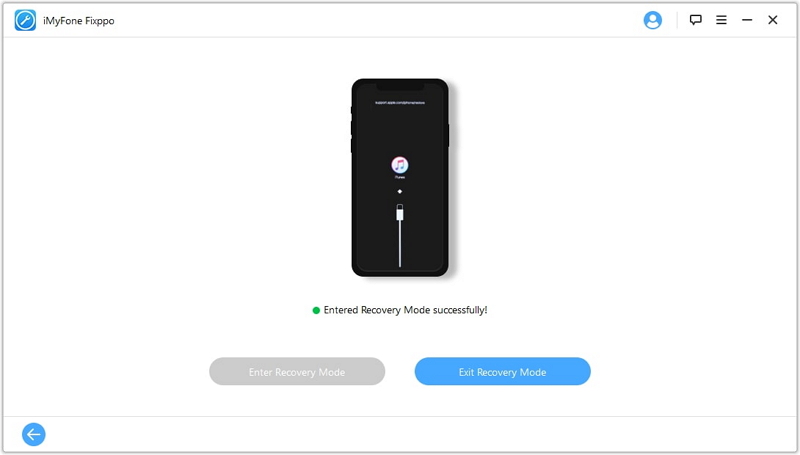 If that doesn't work and the problem still remains, then you can try repairing iPadOS using iMyFone Fixppo. This will give the system a in-depth repair and fix any possible glitches.
Step 1.Select Standard Mode
After Fixppo is running, hit on Standard Mode tab. Thereafter connect your iPad and after it is detected by the program, click Next to move on.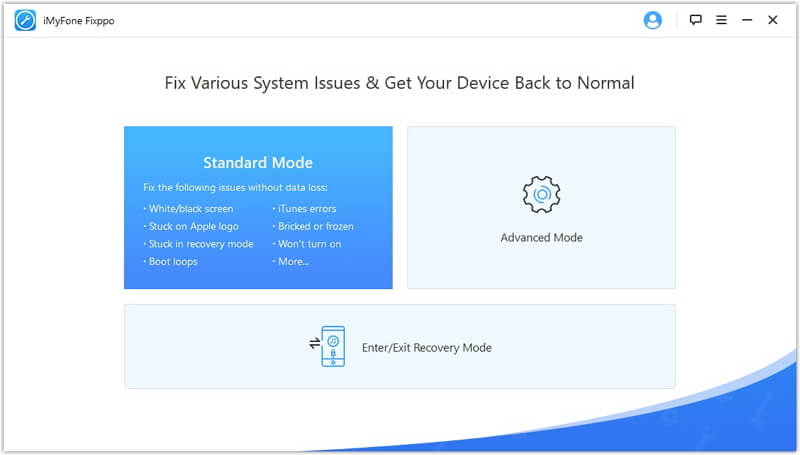 Step 2. Download Firmware for Repair
You will then need to pick a firmware to download. If your device is abnormal. The program will detect your iPad and direct you to get the firmware that fits your device. Simply hit on Download button to get the firmware.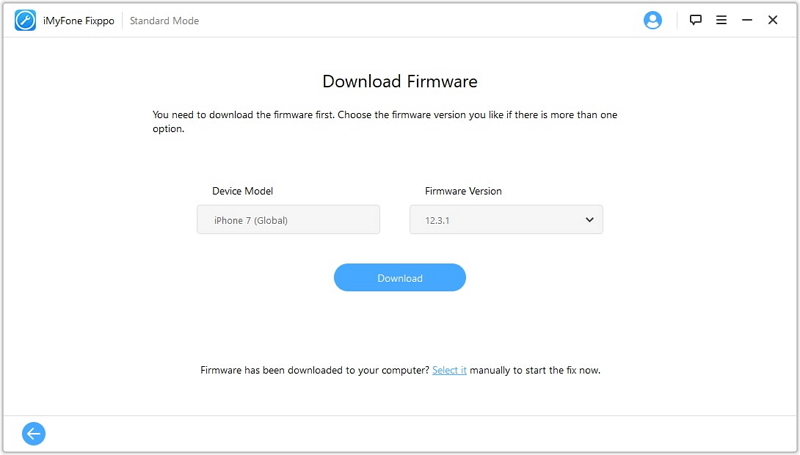 Step 3.Fix Your iPad System
After the program has completed downloading the firmware, the program will begin to repair your device and in a few minutes your iPad will be in normal state.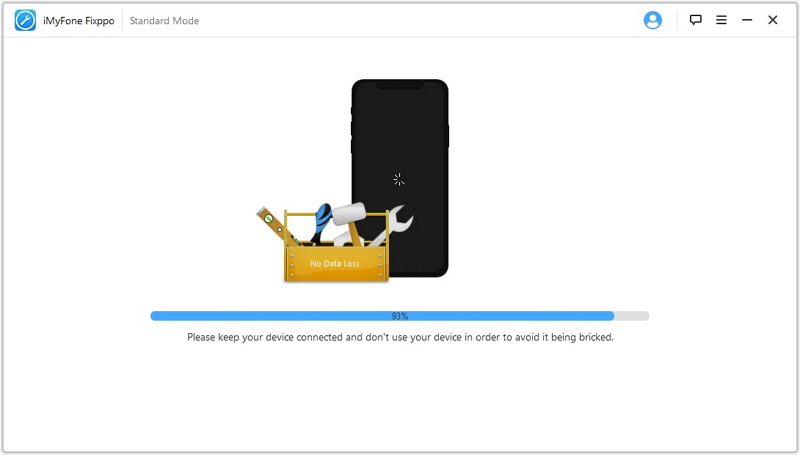 3. Get iPad out of Recovery Mode using iTunes (Data Loss)
The last method is by iTunes restore. Note that you will lose all data on your device if there are no backup files available.
Step 1. Connect your iPad that is in Recovery mode with iTunes.
Step 2. If iTunes can recognize your iPad, it will pop up a message saying there is a problem with your iPad that needs to be restored at first.
Step 3. Click Restore button.
Step 4. iTunes will ask again if you are going to restore iPad as it will perform a factory reset. Click Restore and Update.
Step 5. Agree the Terms and Conditions and waiting for iTunes finishes restoring your iPad.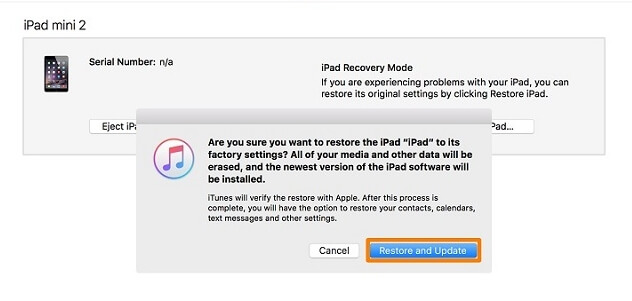 Write in the End
From what we have discussed above, if your iPad is functioning well, you can use the buttons or Fixppo's free feature to get out of Recovery mode. However, for software issues that caused your iPad stuck in Recovery mode, we highly recommend you to try iMyFone Fixppo to fix iPadOS system (iPadOS 15/14/13 included) as it won't affect any data.