Question
"My iPhone running iOS 14 stopped responding after updating a few apps. To get it to work again, I decided to factory reset the device. As a result, however, all my data on the device was gone! I'm so anxious now but I don't know what to do. Can anyone help me get my data back?"
Factory reset can be a good way to fix an unresponsive device but just like the case above, it easily leads to tragic data loss. "Can data be recovered after factory reset iPhone?" - This is a question asked by many desperate iPhone users. Luckily, the answer is positive. There exist remedial measures to recover data as much as possible after factory reset. So if you are in the same trouble, instead of feeling remorse, read the methods offered in this article and check to see if they'll work!
Video Guide to Recover Data from iPhone after a Factory Reset
Method 1. An Attempt to Recover Data After Factory Reset Without Backup
It is not easy to recover iPhone data after factory reset essentially, and it is even more difficult when you do not have any backup for this. No data recovery tools have a 100% success rate to recover data after factory reset without backup. But in a situation like this, data recovery tool is still a worthy try to increase the success rate. Here iMyFone D-Back iPhone Data Recovery is strongly recommended.
As an expert in getting back lost data, iMyFone D-Back provides different recovery modes to recover data with high success rate in various situations such as restore iPhone to factory reset, water damaged iPhone, lost iPhone, or iOS upgrade/downgrade. It's capable of restoring the lost data directly from iOS device without backup as well as restoring what has been erased from iTunes/iCloud backup. What's more, D-Back enables users to firstly preview to better decide what to recover, and then selectively recover the contents they really want, which cannot be achieved by neither iTunes nor iCloud. Lastly, this program supports recovery of more than 22 types of data from almost all iOS devices and is fully compatible with all iOS versions including iOS 16/15/14.
Try to Recover iPhone Data without Backup after Factory Reset
Simply begin the process by downloading and installing D-Back on your computer.
Step 1.

Select "iPhone Recovery" Mode

Run iMyFone D-Back on your computer and then select "iPhone Recovery" Click "Start" to begin.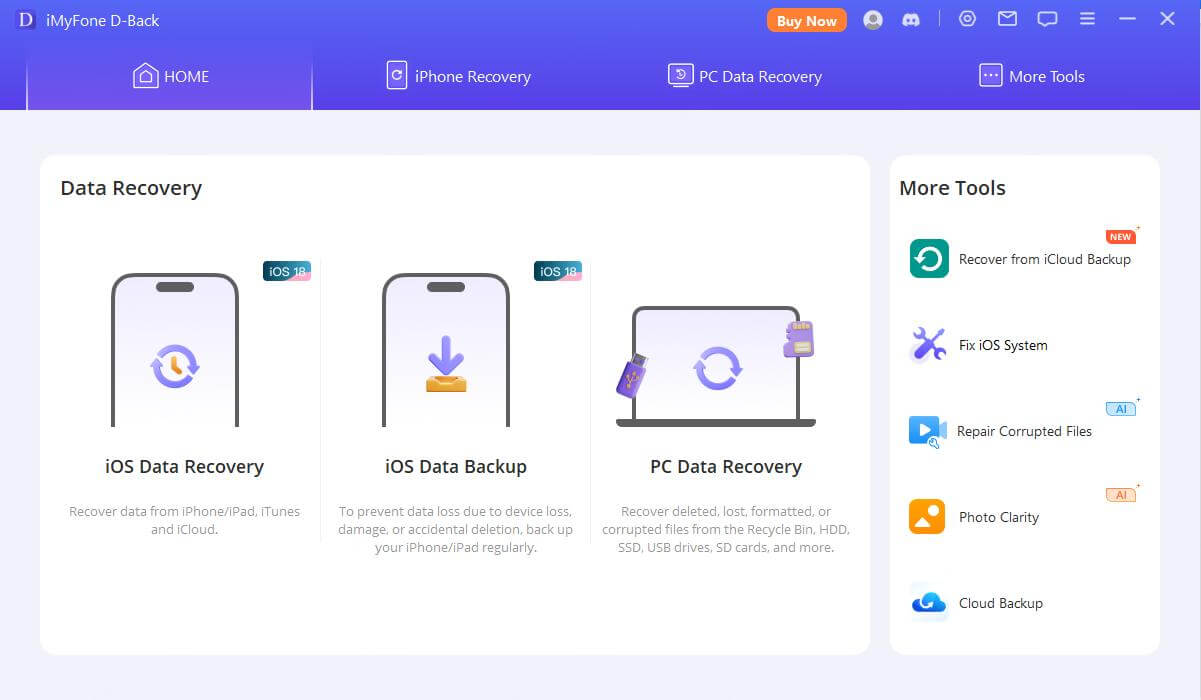 Connect your iPhone to the computer and click "Next" as soon as the program detects the device.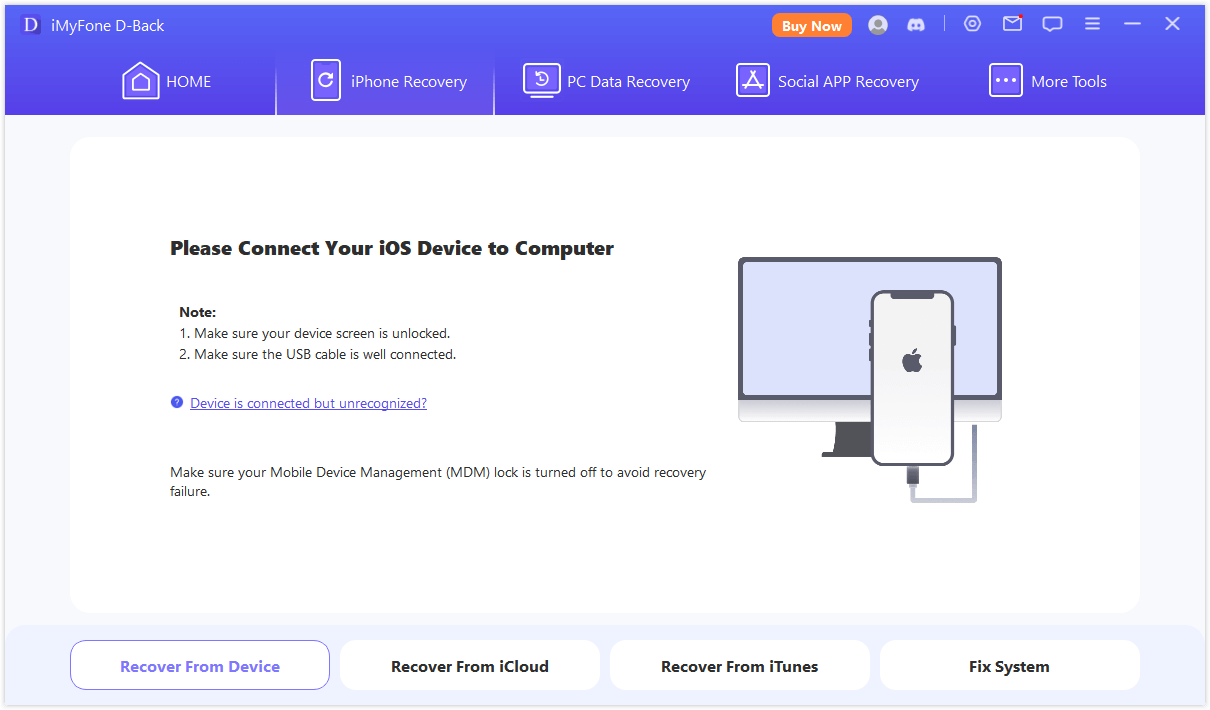 Step 2.

Select File Type

In the next window, select the type of file you wish to recover and click on "Scan".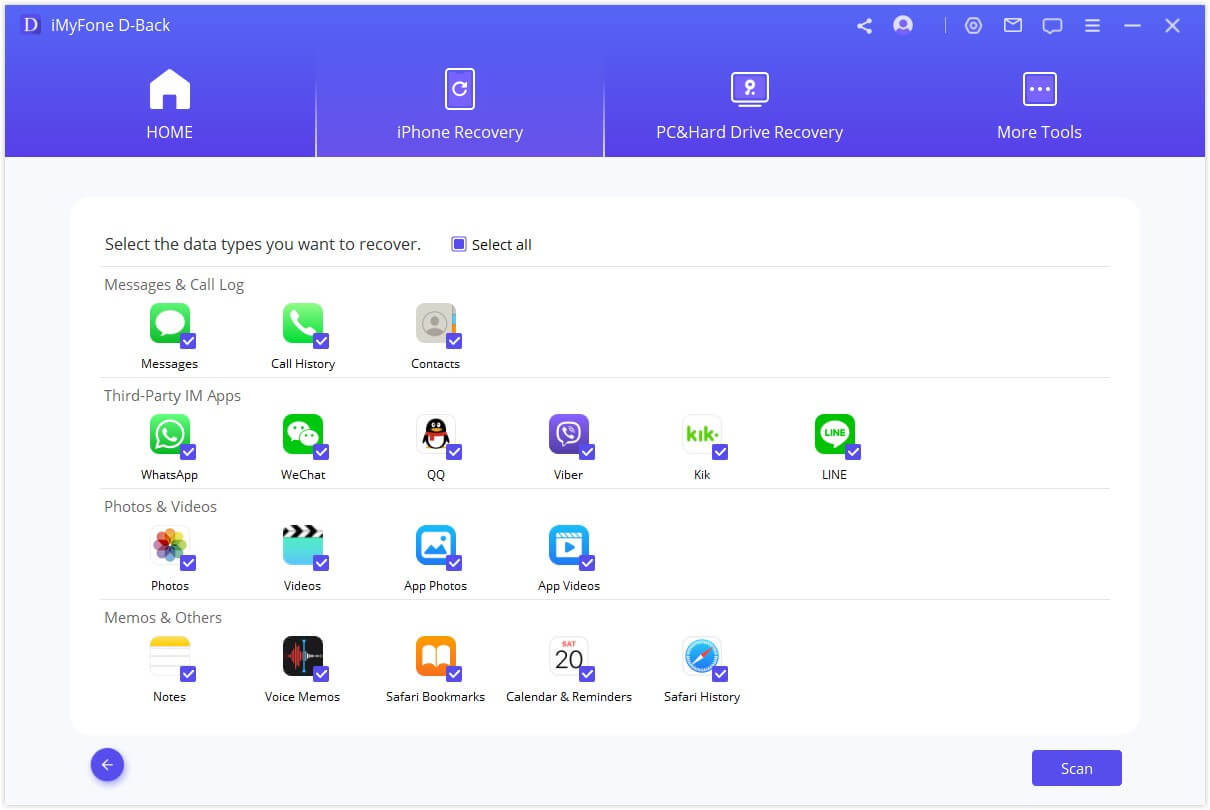 Step 3.

Preview and Recover

Once the scan is completed, preview and try to find the lost data. Select the data you want and then click "Recover" to save it back.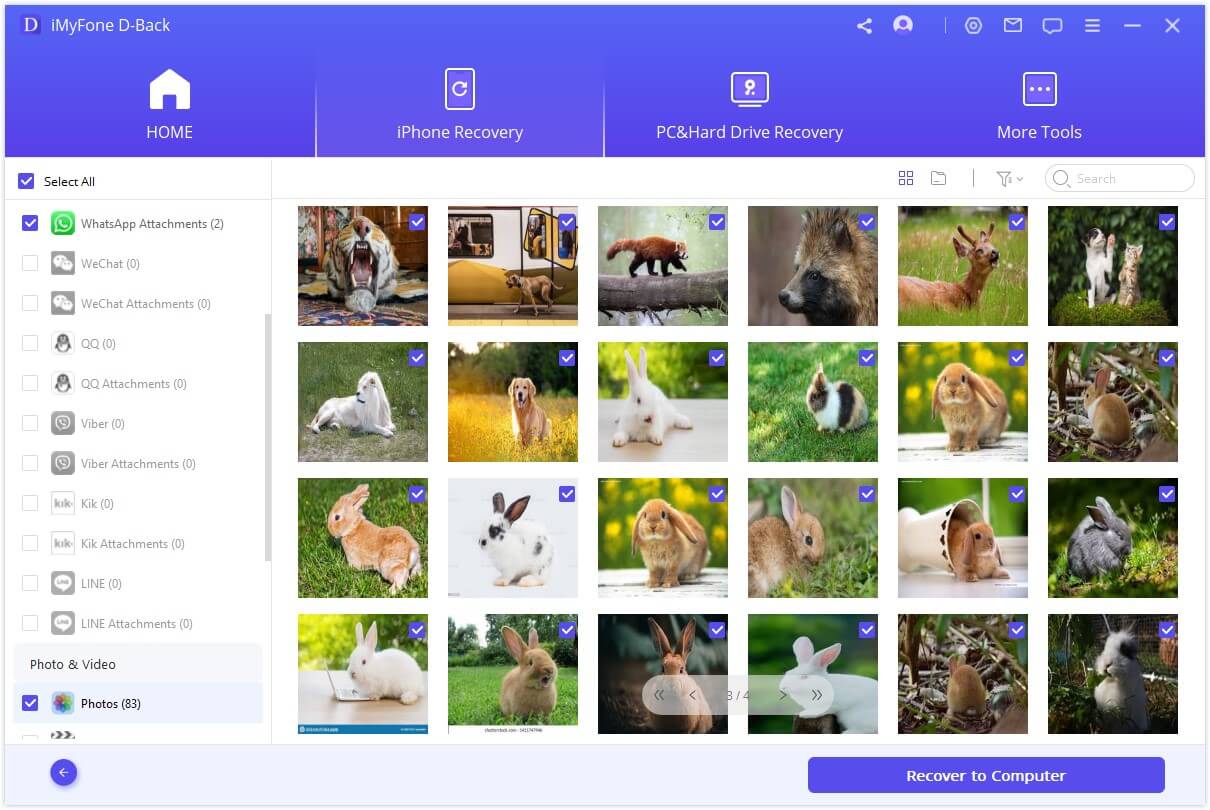 Note
The deleted data can easily get overwritten if you keep using your iPhone after factory reset. So if you still want to get your data recovered, the first thing you need to do after the data loss is to stop using your device immediately and turn off the network connection.
Method 2. Recover Data After Factory Reset With iTunes Backup
If you have backed up iPhone with iTunes prior to factory reset, then you can recover data with the help of iTunes backup. In this part, two ways are introduced and you can choose the one you prefer.
2.1. Restore iPhone from iTunes Backup
Step 1: Connect your iPhone to the computer and open iTunes.
Step 2: In the Summary section, click "Restore Backup...". Choose the most recent backup and click "Restore". Keep the device connected until the process is completed.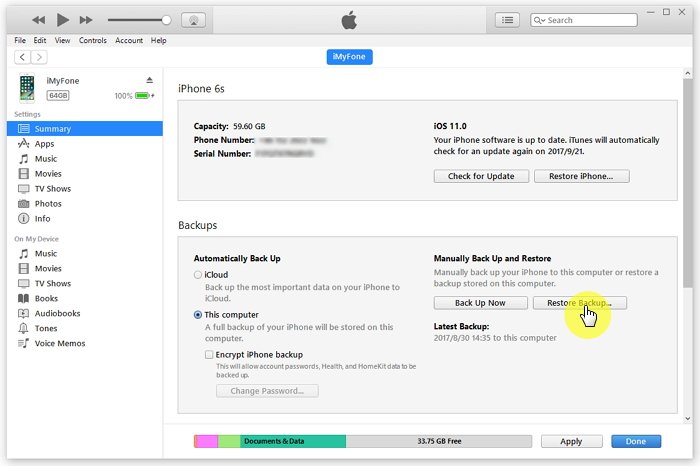 Notes
Official iTunes does not allow you to preview the content, so you will not know whether the backup file you choose to restore from contains the data you really want until the whole process is finished.
2.2. Selectively Recover Lost Data from iTunes Backup
iMyFone D-Back is capable of helping you selectively recover data from iPhone after factory reset from iTunes backup. And you don't have to restore data.
Note
Please make sure you have
backed up your iPhone with iTunes before the factory reset process
, otherwise D-Back could not help you restore data from iTunes.
Step 1.

Select Recovery Method and Data to Recover

Launch the software. Choose "Recover from iTunes Backup" mode.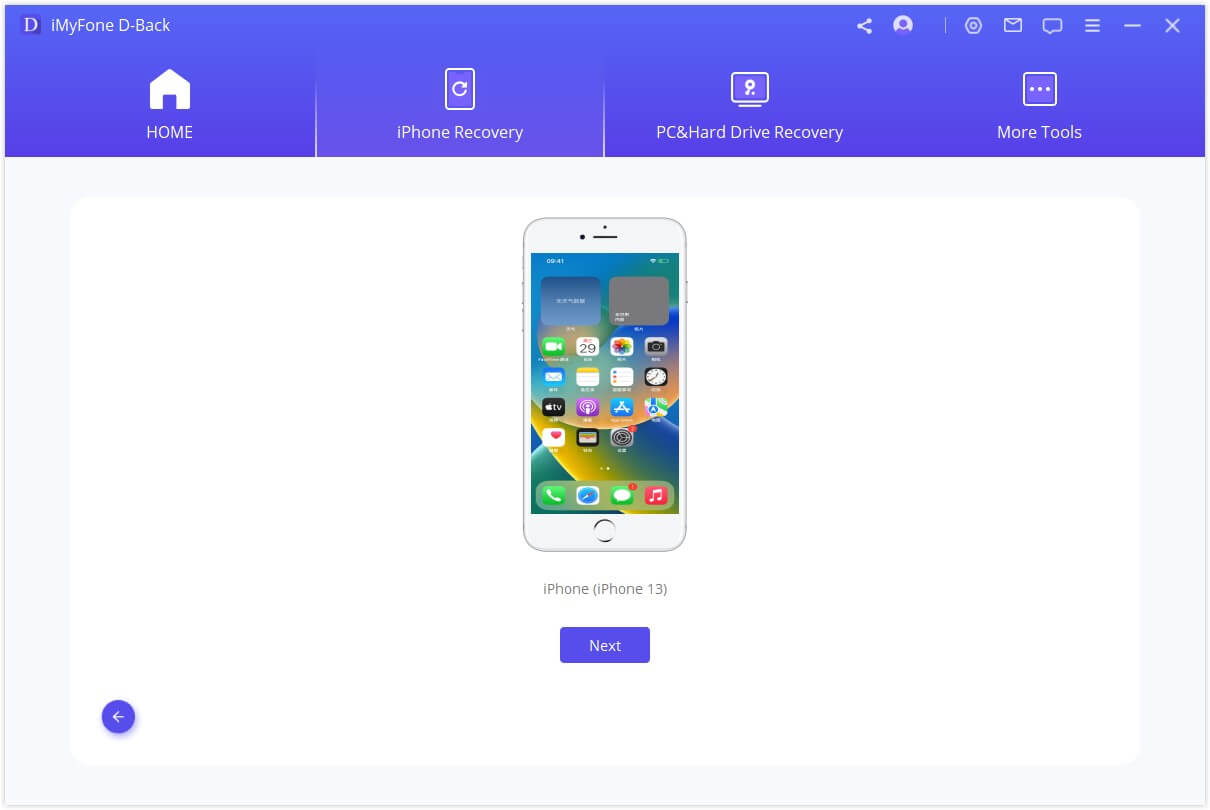 From the list of backup files, select the one you want to recover data from and click on "Next" to continue.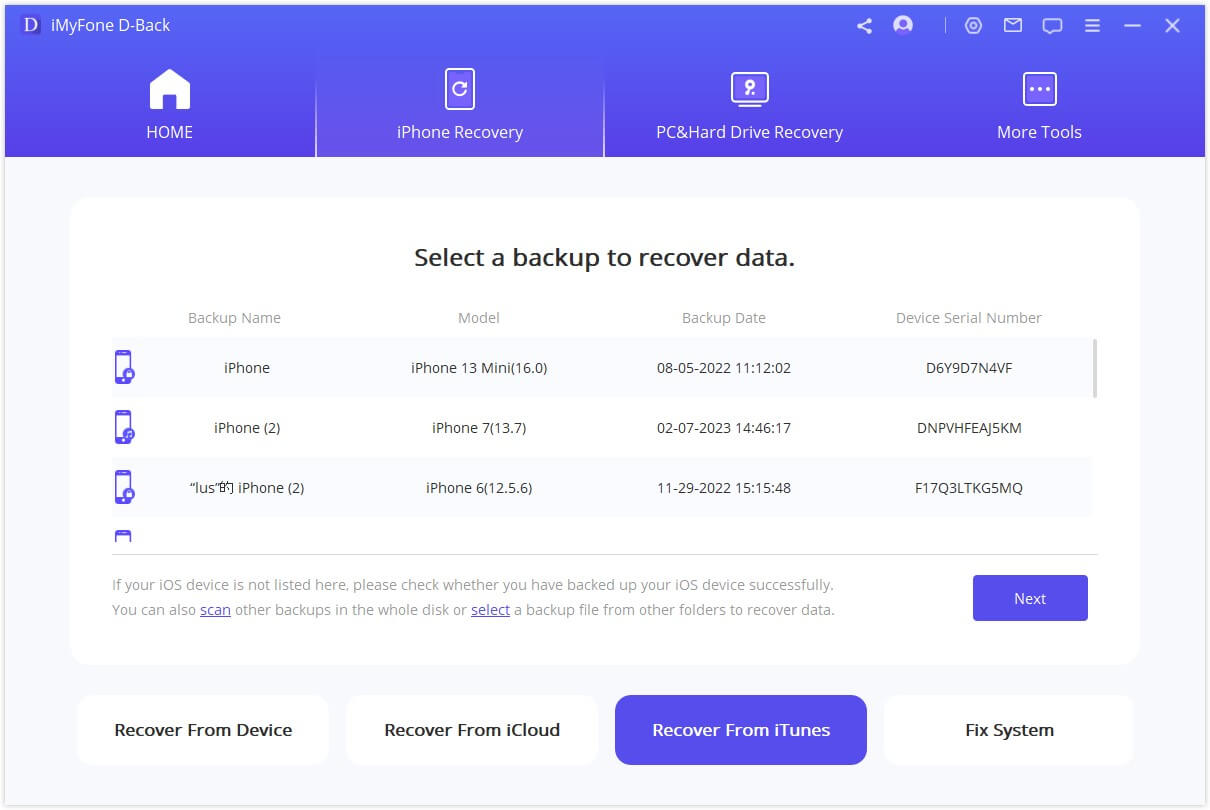 Step 2.

Scan for Lost Data

Select the type of file you want to recover, click on "Scan" and program will begin scanning your lost data.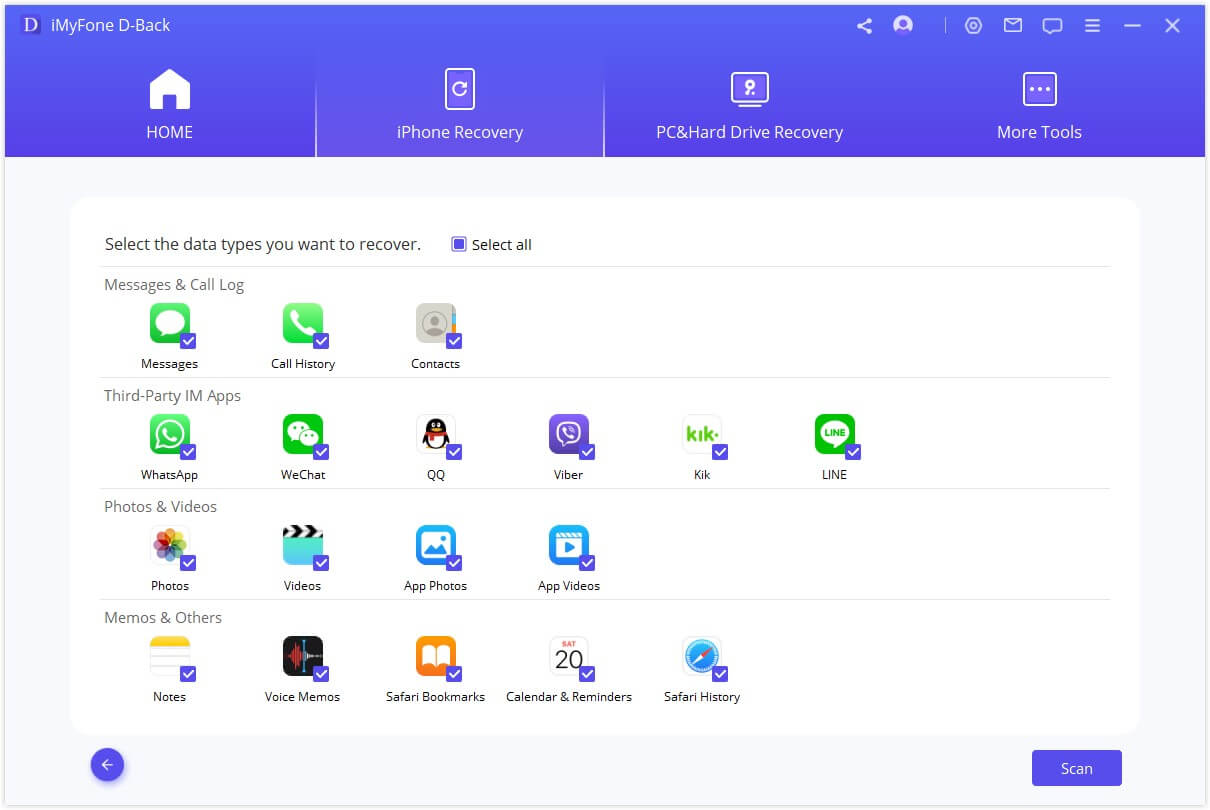 Step 3.

Recover and Save Data

Preview and select the data that you wish to get back. Lastly hit on the "Recover" button.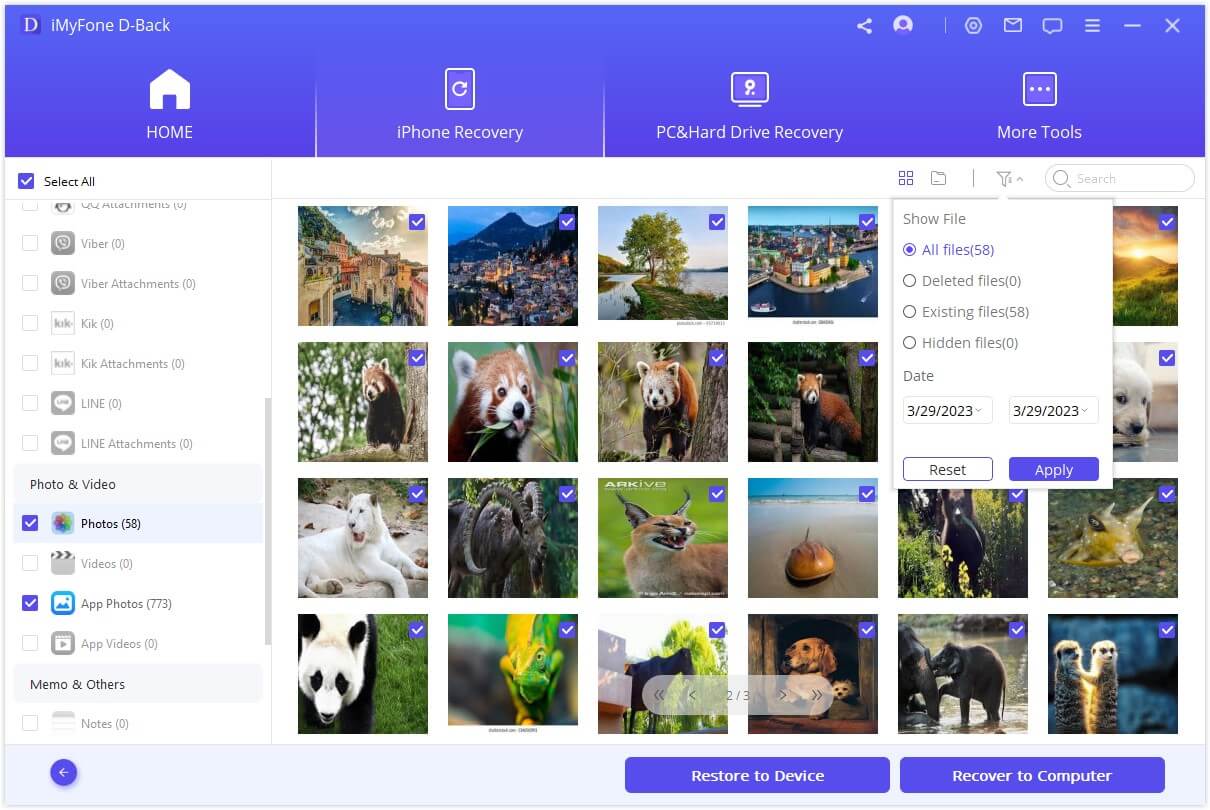 Method 3. Recover Data After Factory Reset With iCloud Backup
You can also choose to recover data from iCloud backup if you like, which includes almost all the data and settings of your device.
Below is the guide on "How can I get my data back after factory reset?" with iCloud backup.
Step 1: Once you turn on the device, you will see the Setup screen. Select "Slide to Setup".
Step 2: Choose your preferred language.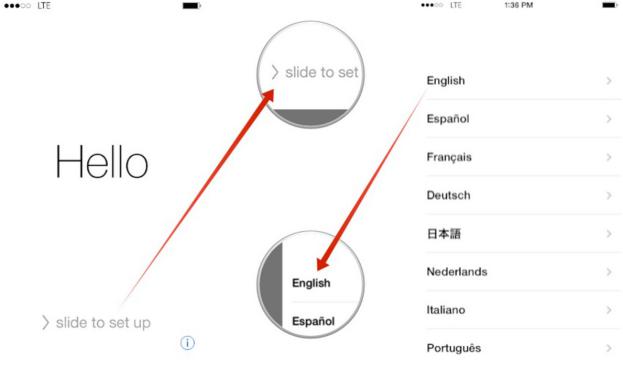 Step 3: Select your region or country.
Step 4: Connect to a Wi-Fi network. Don't use a cellular network, it may fail to download all your files.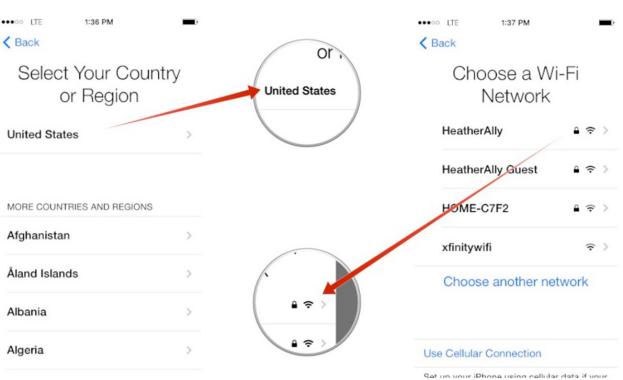 Step 5: In the next screen, choose whether you would like the "Location Services" activated or deactivated. The option is "On" by default.
Step 6: In the next screen, choose "Restore from iCloud Backup" and enter your iCloud login credentials.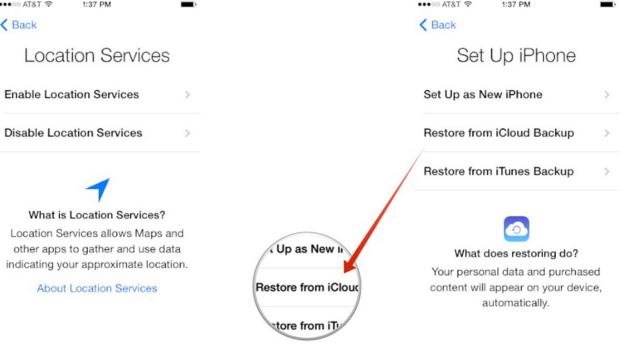 Step 7: Agree "Terms and Conditions". You have to agree to the terms once again in the next screen.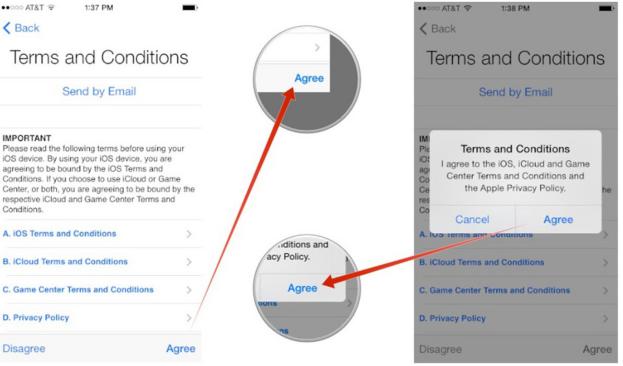 Step 8: Choose the latest backup from the list of backup files available.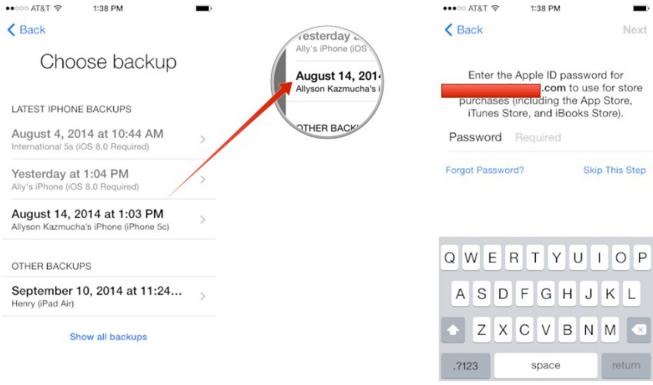 Step 9: Wait for the restore process to complete and your data will be back on the device.
Note
Just like restoring data from iTunes backup, you can't preview or selectively recover the data you need with iCloud backup either.
This method is more time-consuming compared with the solution provided by D-Back.
Hot FAQs About Factory Reset
Q1. Will I lose data if I do a factory reset?
When you do iPhone factory reset, your phone software returns to its original state. So, it looks like you have wiped the memory. However, the data is not lost but just sits in the background. It is better to do data recovery before saving any new data to avoid overwriting of the existing data.
Q2. What data is lost when factory reset iPhone?
Data lost after factory reset is mainly your personal information.These include apps, messages, contacts, videos, photos, music, calendar, etc. However, you can recover all these data from your iTunes or iCloud backup. But if you didn't back up your data prior then you can engage third-party apps like iMyFone D-Back to do direct recovery.
Q3. Can someone recover my data after factory reset?
Yes, someone can recover iPhone data after factory reset so long as they have not added any new data to the device. When new data is saved, it overwrites the deleted data and make it impossible.
Conclusion
Factory reset results in data loss but there are methods to get it recovered. For two different cases - with and without backup, this article has both given corresponding advice. Recovering data from iPhone after factory reset without backup undoubtedly requires more efforts while this perfect tool, iMyFone D-Back iPhone Data Recovery promises to solve the problem for you in the easiest and most effectively way. Don't hesitate and try it now!