[4 Methods] How to Recover Deleted Photos from iPhone 13/12/11/XS/X/8/7/6s/6/5s/5
Category: iOS Data Recovery
4 mins read
It is not a rare thing that some people accidentally delete some photos and they may find they still need the photos after deleting them. Some people find their photos lost due to various reasons such as software update that doesn't quite go as planned (like updating to iOS 15/14/13/12), jailbreaking iPhone, or photos just disappear for unknown reasons that are out of your control.
How to recover permanently deleted photos from iphone?
Don't worried! The main purpose of this article is to explain the possible ways to recover the deleted or lost photos on iPhone including iPhone , which also applies to the other iOS devices such iPad and iPod touch.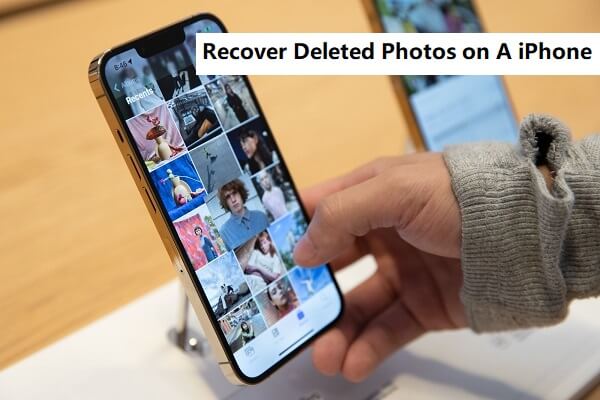 Part 1.Can You Recover Deleted Photos on an iPhone 13/12/11/XS/X/8/7/6s/6/5s/5?
The answer is YES, but positive results are not 100% guaranteed. To make you understand that, you should first know how your data is stored on the iPhone.
iPhone saves data on a database called SQLite. If you delete some data, the data is not erased or removed completely from the iPhone. It's just marked as "Unallocated" from "Allocated", and it is still on your iPhone. You can consider that it is hidden on your iPhone so that you are not able to view them anymore. Therefore you need a third-party tool to help you find the deleted data and make the data visible for you.
However, the deleted data will not always be stored on your iPhone. Once you create new data, these data will be occupied or replaced firstly. In other words, these data might be overwritten when you create new data. Any operation of your iPhone will lead the deleted data to be unrecoverable.
There are 3 things you should know to maximize the chance of recovering deleted photos iPhone.
First of all, stop using the iPhone right away. This reduces the possibility that the deleted data you are trying to recover gets overwritten.
Secondly, we have to remind you that data deleted via factory resetting are very hard to recover. Factory resetting is different from normal deletion. The data will be completely erased.
Compared with other data types like text messages, notes, it is harder to recover media files because the structure of such data is more complicated.
Part 2. Recover Photos from iPhone with/without Backups
If you didn't make a backup before and need to find a way to recover deleted photos without backup, a professional iPhone data recovery tool will be needed in this situation. Here I would like to introduce iMyFone D-Back as your recovery tool since it offers high data recovery chance, and it has been recommended by famous media sites like Cult of Mac, and Makeuseof.
If you backed up your iPhone regularly to iCloud or iTunes, you can recover the deleted photos from the backup by restoring. It is not a perfect option because you will lose all the existing data on your iPhone. Also restoring is time-consuming. It is better to use a backup extraction tool to export the photos from iTunes or iCloud backup.
iMyFone D-Back is the tool that can do both jobs and help you quickly retrieve photos from your iPhone 13/12/11/XS/X/8/7/6s/6/5s/5 or from your iTunes/iCloud backup. Check the main features of this tool: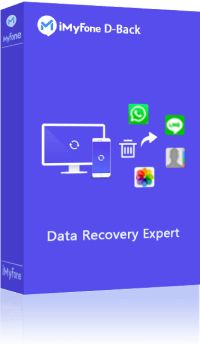 1,000,000+ Downloads
Key Features:
Recover lost iPhone photos without backup or from iTunes/iCloud backups.
It can recover photos from iPhone in various scenarios: broken screen, iOS upgrades, accidental deletion and so on.
It can recover photo from iPhone without losing existing data and maintain image quality perfectly.
Support 22+ types of data from iOS device. You can recover deleted photos from iPhone, retrieve deleted messages on iPhone and so on.
It is compatible with all iOS devices and iOS versions including iOS 15/14/13.
You can take advantage of the Free Trial of iMyFone D-Back and see if you can find your missing photos. It is compatible with iOS 15/14/13/12 now. Give it a try now!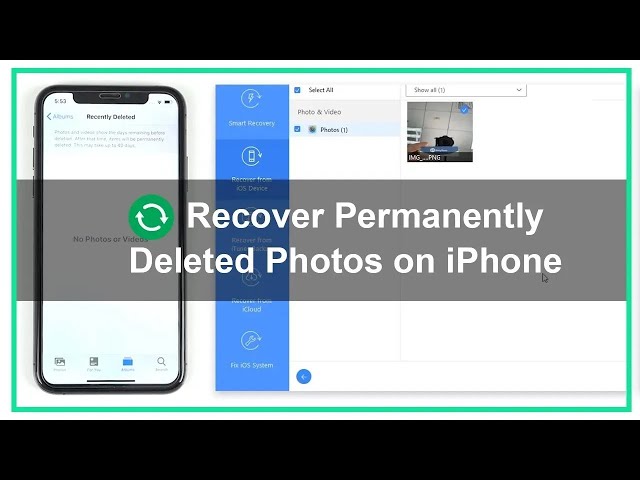 Download the iMyfone D-Back for free and run it on your computer and then follow these simple steps below to recover deleted pictures from the iPhone using 3 recovery modes of iMyFone D-Back.
Option 1. Recover Photos Directly from iPhone
Step 1: From the main window, select "Recover from iOS Device". Click "Start" to continue.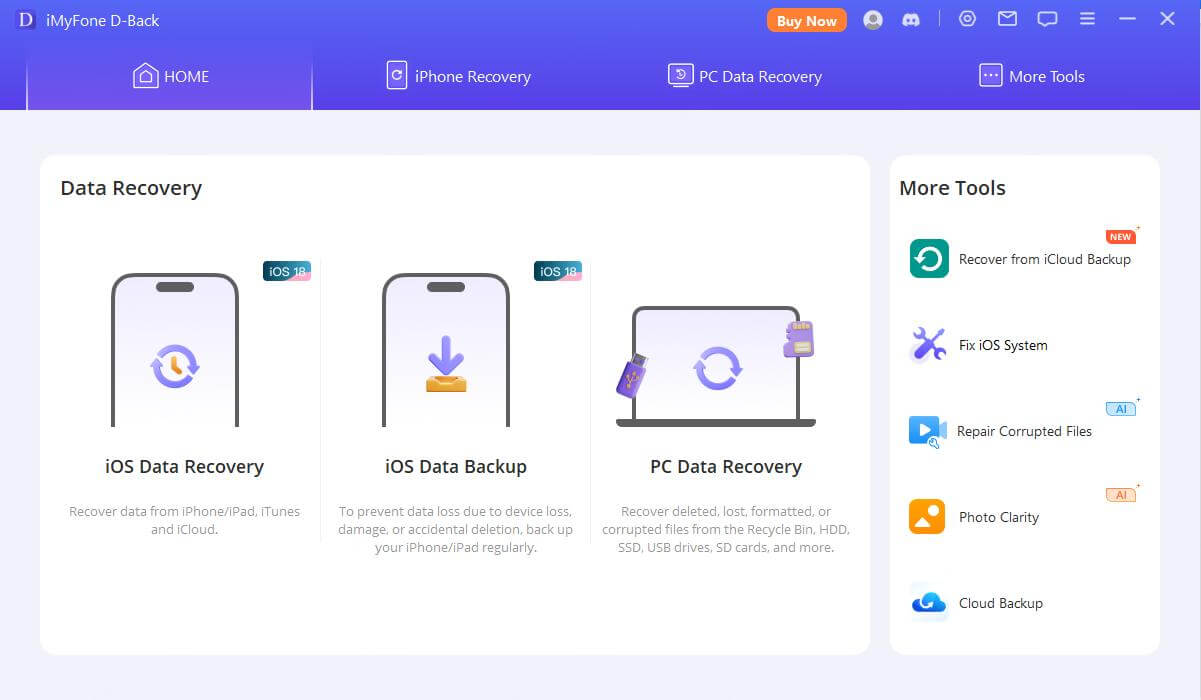 Step 2: Choose the file type "Photo" and click "Next" to continue.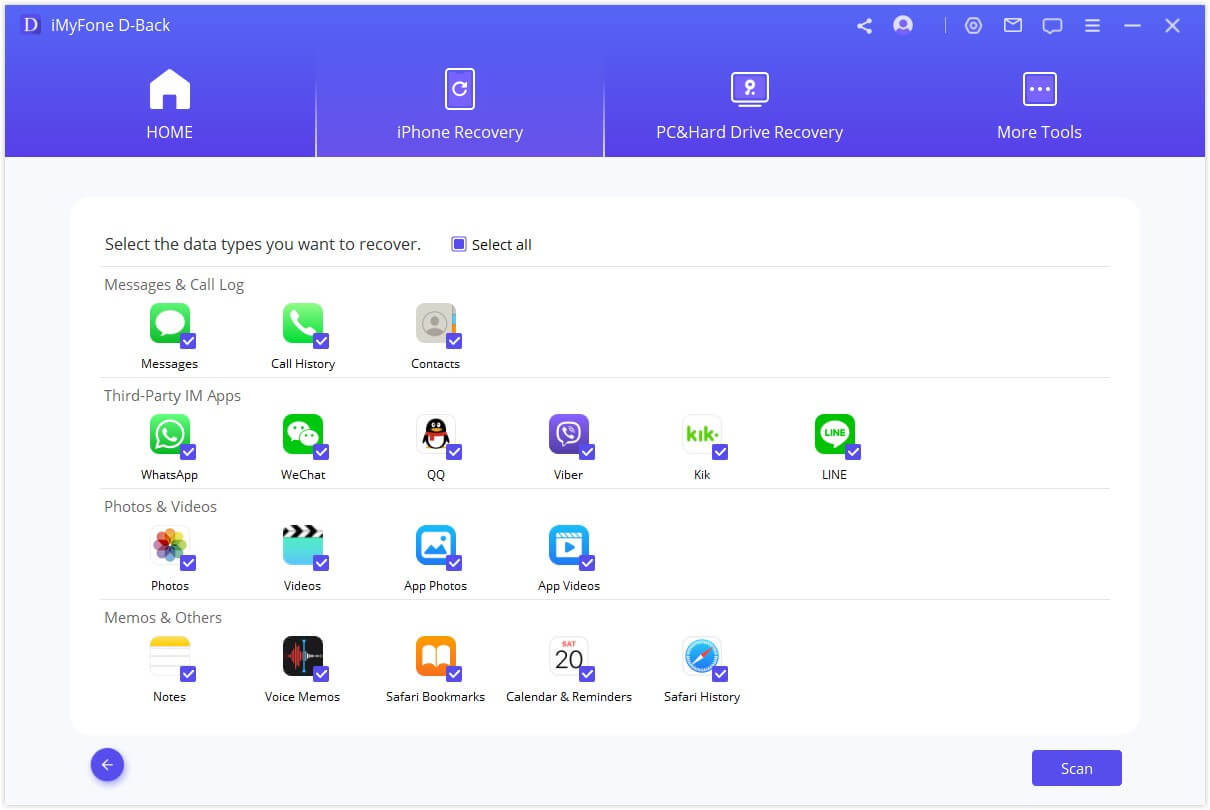 Step 3: Connect your iPhone to the computer and then click "Scan". Then the program will take a little while to scan your iPhone.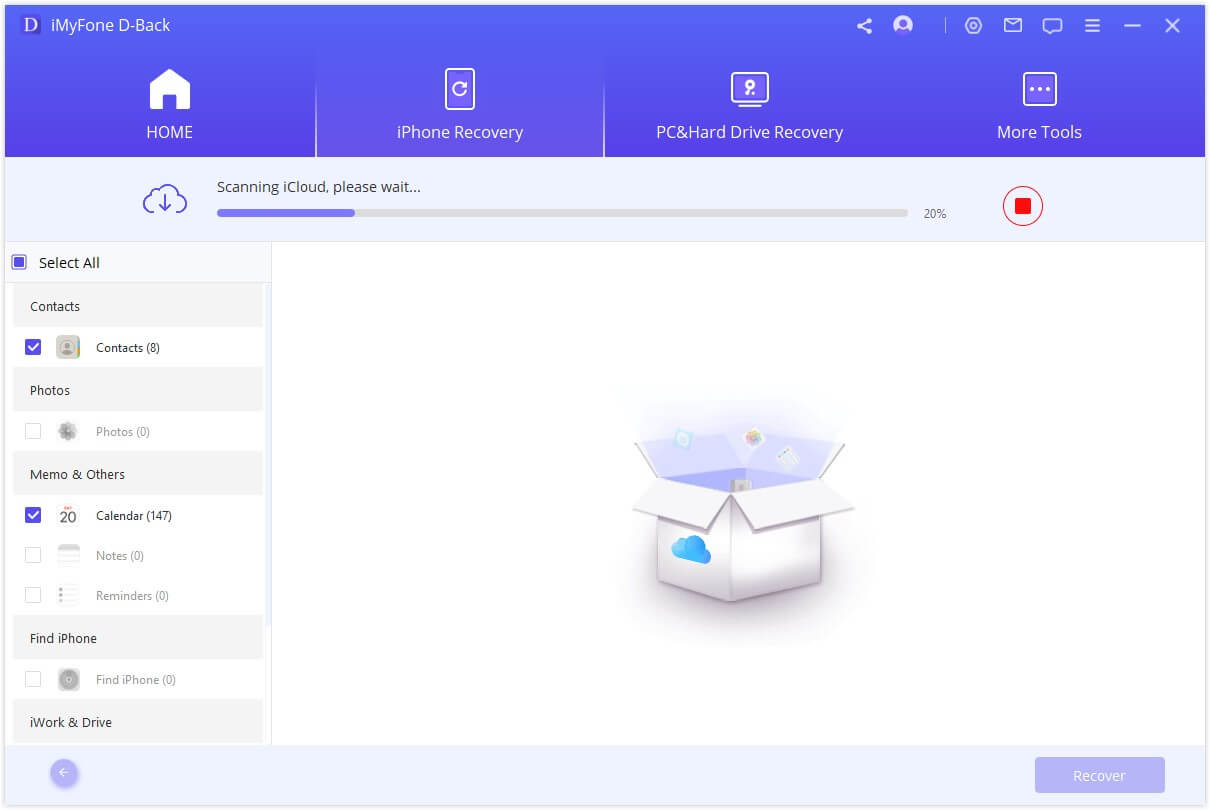 Step 4: When scanning is finished, enable the button "Only Show the Deleted". Preview the pictures and select the ones you need. Then tap "Recover". The photos will be saved to the folder you have chosen as the storage path.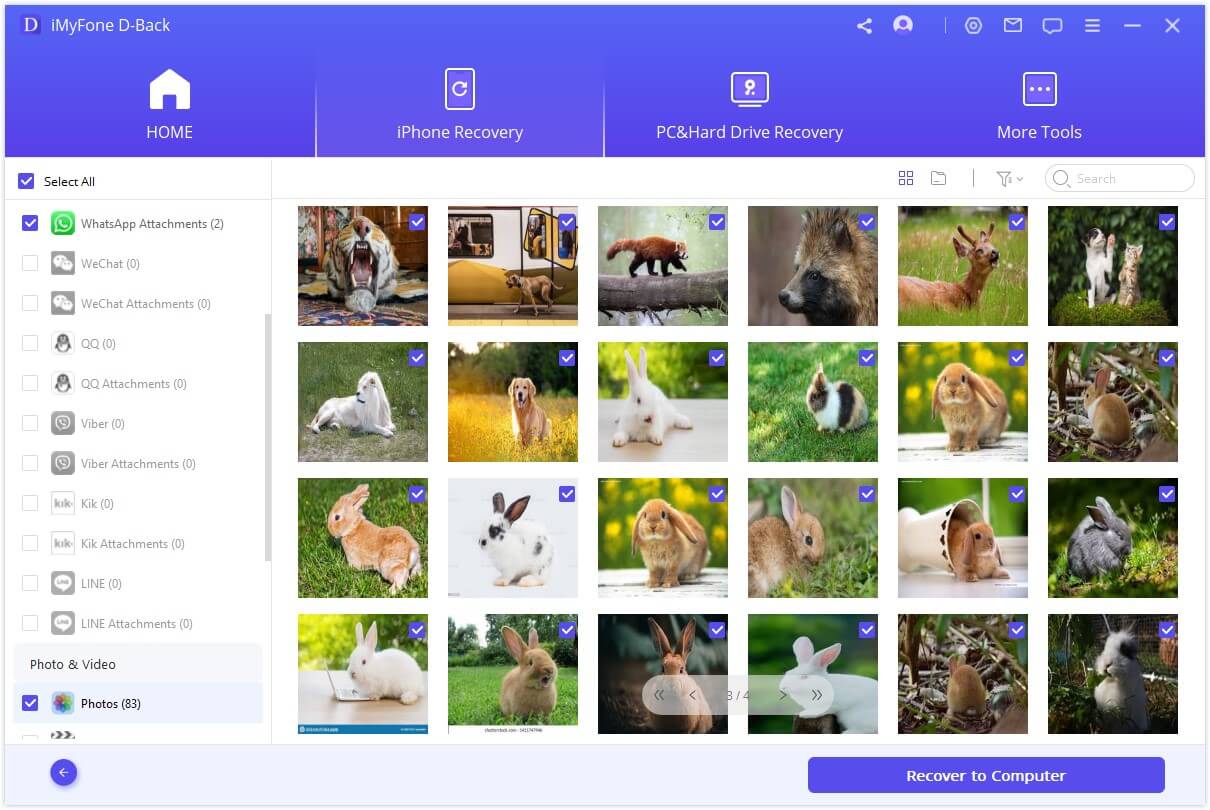 Option 2. Recover Deleted Photos iPhone via iTunes Backup
However, if you cannot find the photos by scanning the device, you can choose to restore from iTunes backup by doing below.
Step 1: From the main window, select "Recover from iTunes Backup" and click "Start" to continue. In the next window, select "Photo" as the file type to recover and click "Next" to continue.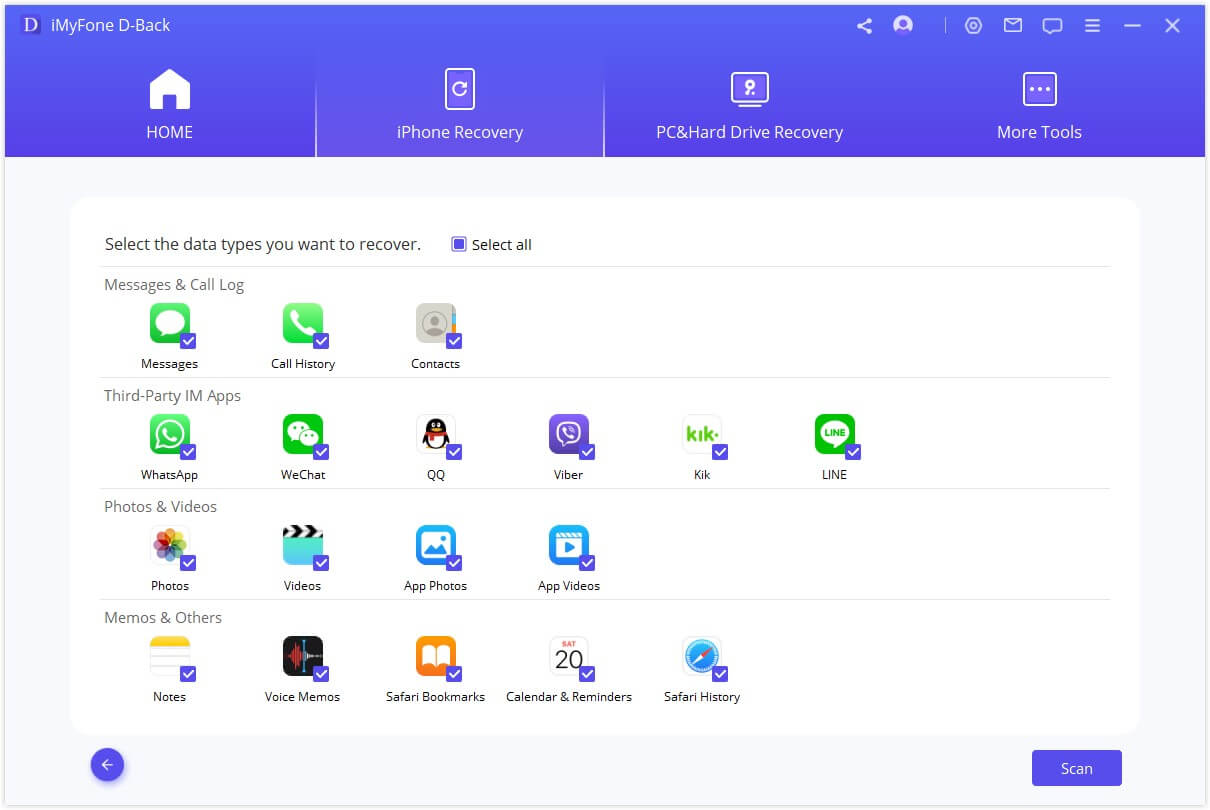 Step 2: All the iTunes backup files available on that computer will be listed in the next window. Select the one that contains the missing photos and click "Scan".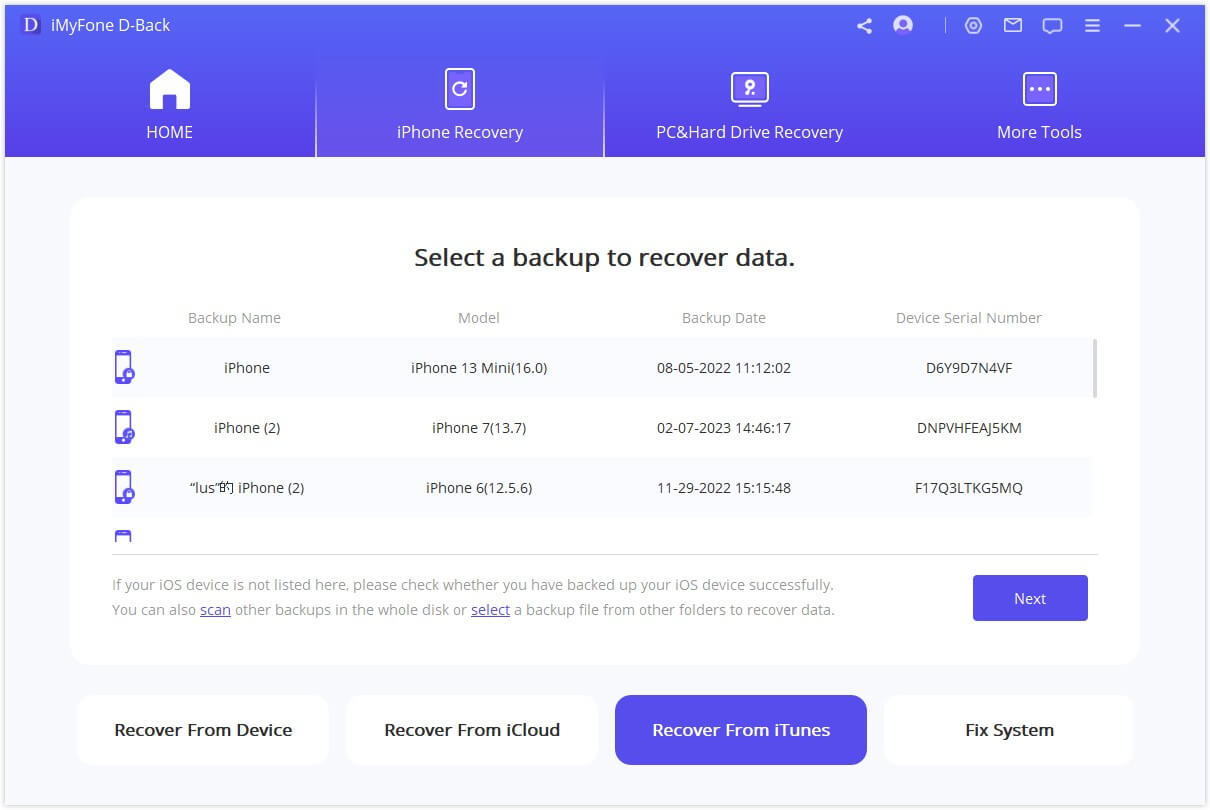 Step 3:  Preview the results and choose the photos you want to recover and then click "Recover". Then the photos will be stored in the folder you choose on your computer.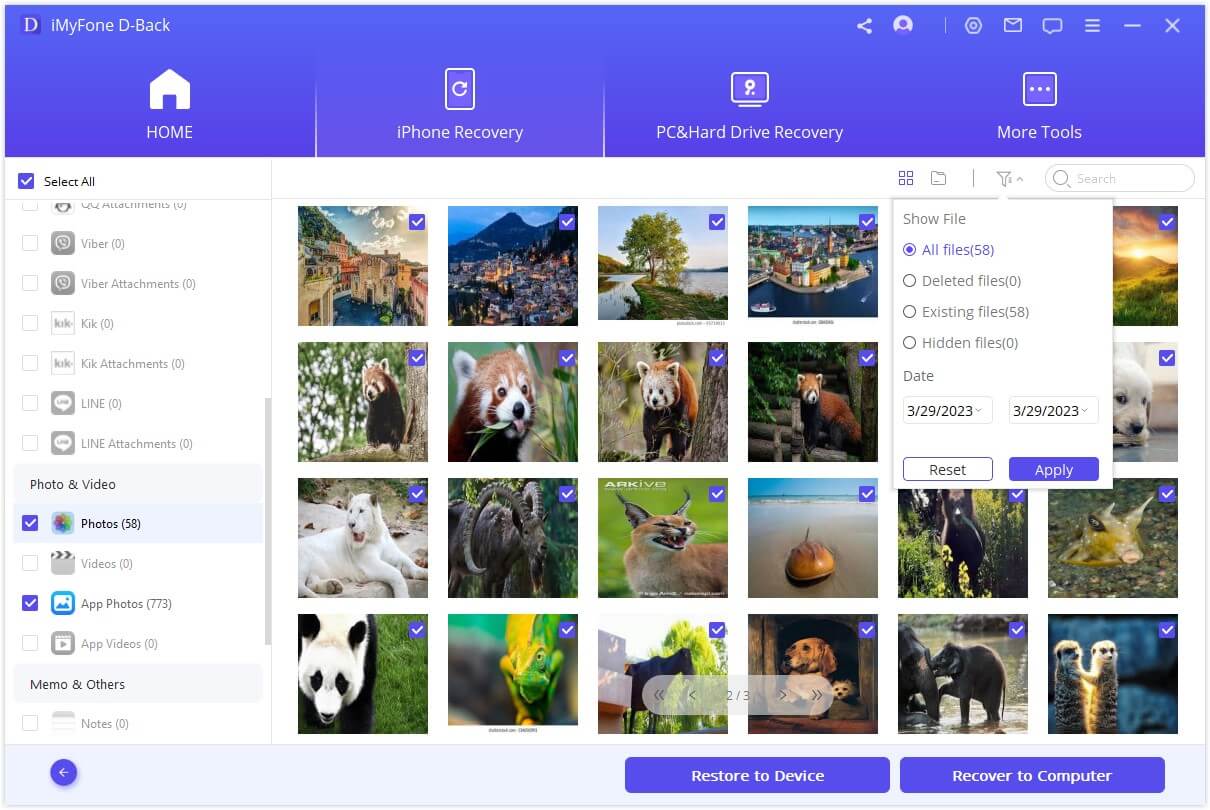 Option 3. Recover Deleted Photos iPhone via iCloud Backup
Step 1: Choose "Recover from iCloud" from the main window and then click "Start" to begin.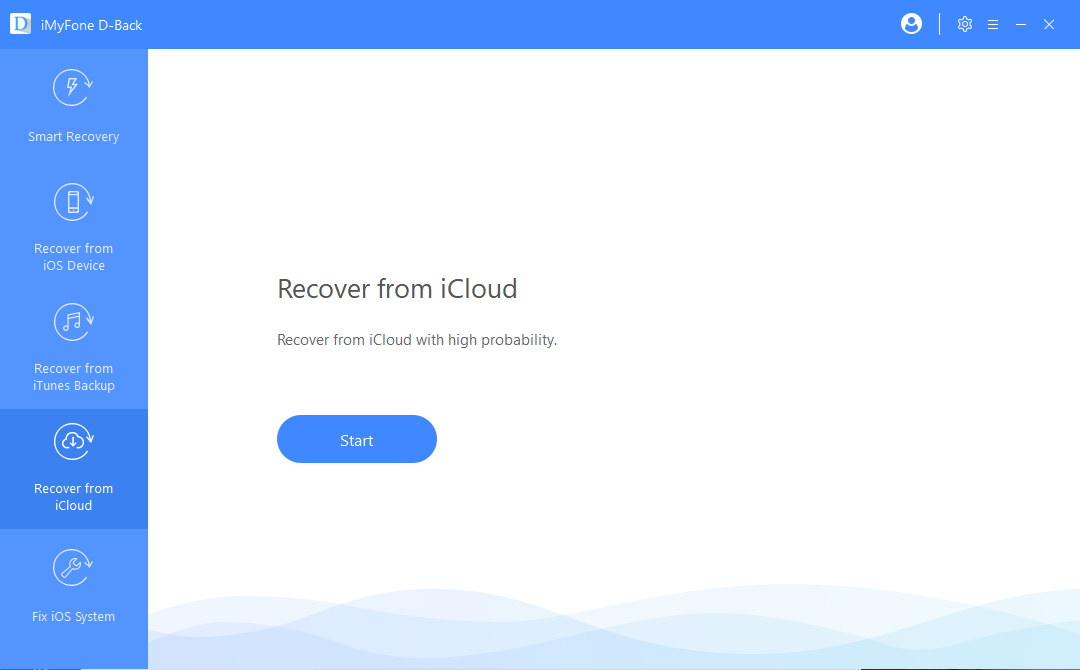 Step 2: Sign in to your iCloud account to allow the program to access the iCloud backup files on your account. iMyFone will not record your account information.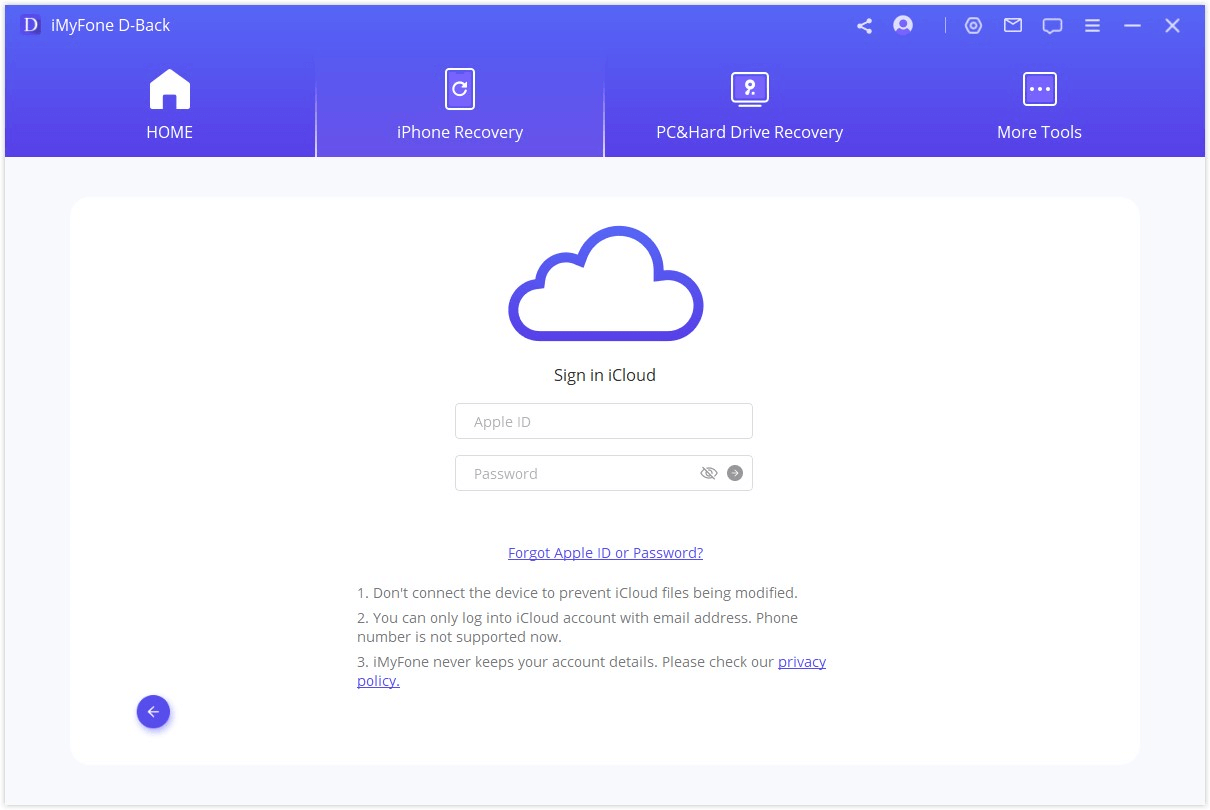 Step 3: Select category "Photos" that contains the missing photos, and click "Scan".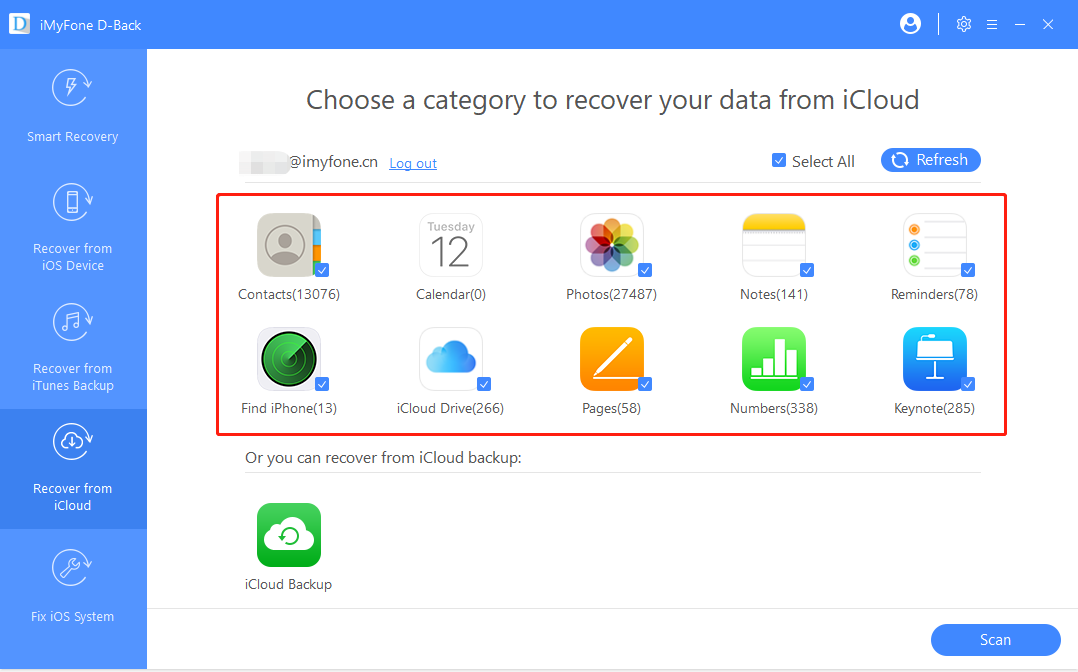 Step 4: Wait for the scanning process to be completed and then preview the results to select the deleted photos. Click "Recover" to save the recovered photos to your computer.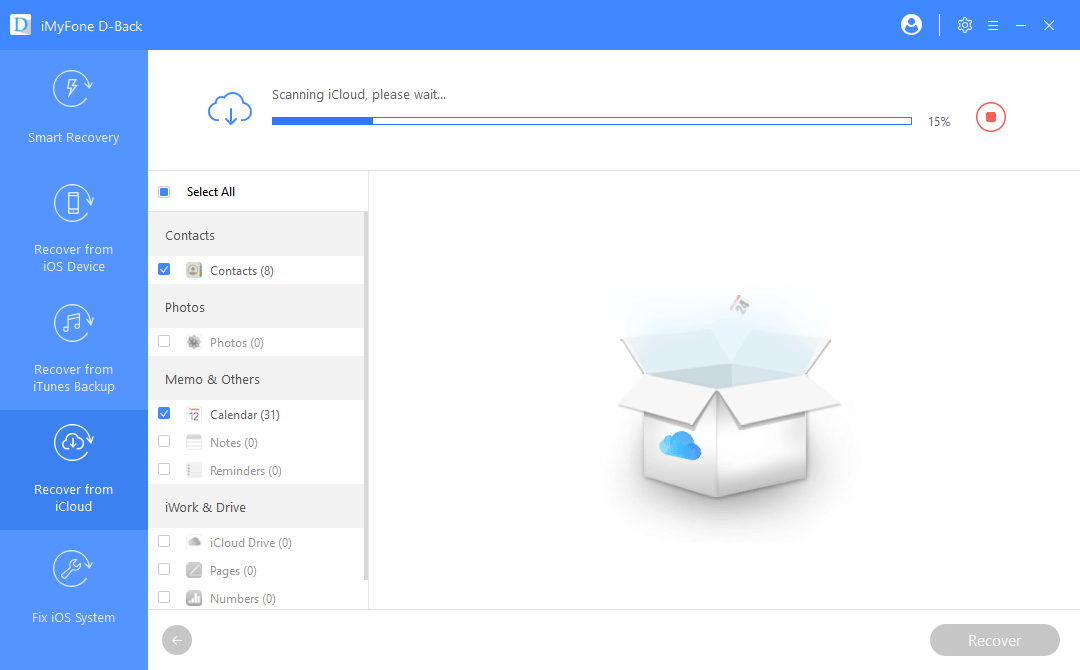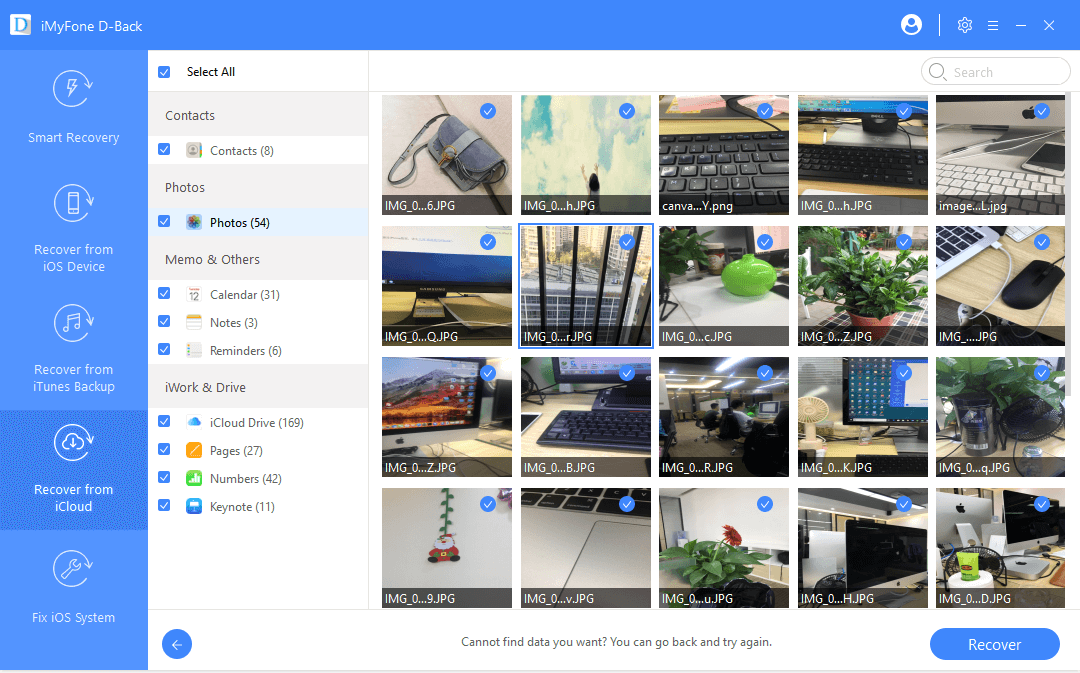 Part 3. Check Your "Recently Deleted" to Recover Deleted iPhone Photos for Free
Sometimes, we delete pictures without realizing that just because we just don't like to keep so many pictures on our iPhone or just for a bad mood. Therefore, your first step should be checking the "Recently Deleted" album to confirm whether the deleted pictures are there or not. This method works for those iPhone users who don't clean their "Recently Deleted" album often. You can follow the steps below if you are searching how to recover deleted photos from iPhone free.
Step 1: . Open Photos app in your iPhone and tap on "Recently Deleted" album.
Step 2: Tap Select in the top-right corner of the screen.
Step 3: Select Recover All, or select the individual photos you want to recover.
Step 4: Afterwards, click "Recover" that is in the bottom right corner.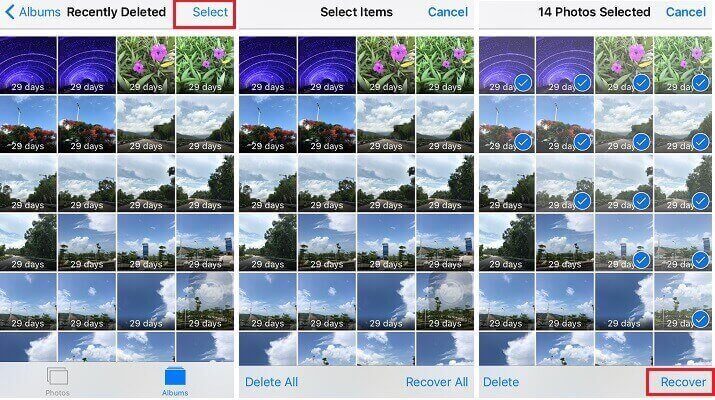 I think lots of people are used to clear their "Recently Deleted" album, so this method may not work for most users.
Besides, please keep in mind the deleted pictures will remain there for 30 days and then they'll vanish forever.
Part 4. Restore Deleted Photos Free from an iTunes/iCloud Backup
4.1 Restore Deleted Photos from an iTunes Backup
iTunes will back up your data every time you sync your iPhone 13/12/11/XS/X/8/7/6s/6/5s/5 with it. As long as you sync your iPhone with iTunes regularly, there is a large chance that you can recover deleted photos from iPhone for free via iTunes' last backup file. Check out the instructions below.
Step 1: Connect your iOS device with the computer which you have synced your data on;
Step 2: Run your iTunes. Click the iPhone icon, and choose "Restore Backup" from the Summary tab. You need to pick an iTunes backup if you have more than one backup and then confirm it by clicking "Restore".
Step 3: iTunes will start to restore the backup back to your iPhone. A few minutes later, you can check your iPhone to find the photos you deleted.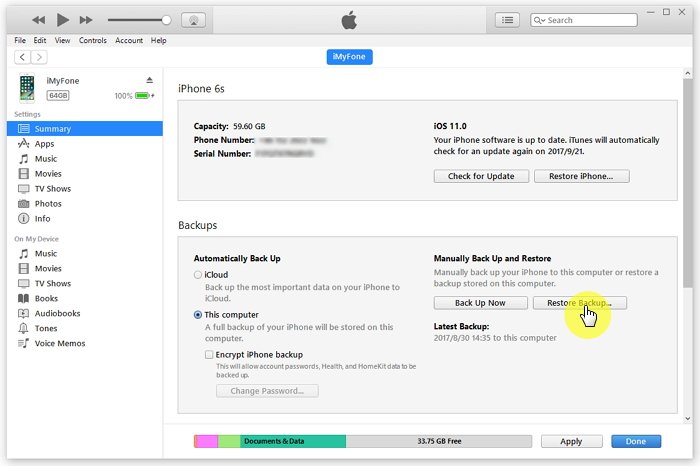 "You may lose part of the data if the iTunes backup is not up to date as iTunes backup will overwrite existing data on the device. To avoid this, you can try iMyFone D-Backup to restore from iTunes backup."
4.2 Restore Deleted Photos from an iCloud Backup
If you have turned on iCloud Backup function from Settings > iCloud > iCloud Backup, then your iPhone can be backed up to iCloud automatically when your iPhone is plugged in, locked and connected with Wi-Fi. Probably you deleted photos are in iCloud backup and you can restore them as below.
Step 1: Go to Settings > General > Reset on your iPhone, then choose "Erase All Content and Settings".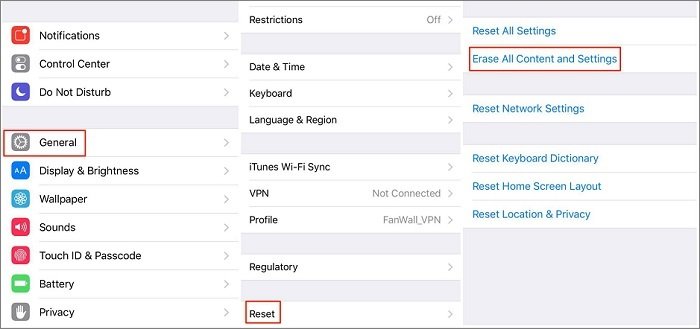 Step 2: From the apps Apps & Data interface, choose "Restore from iCloud Backup", then log in your iCloud account.
Step 3: Select an iCloud backup which includes the deleted iPhone photos from available backups in iCloud.
Step 4: Follow the prompts to set up your iPhone as a new device.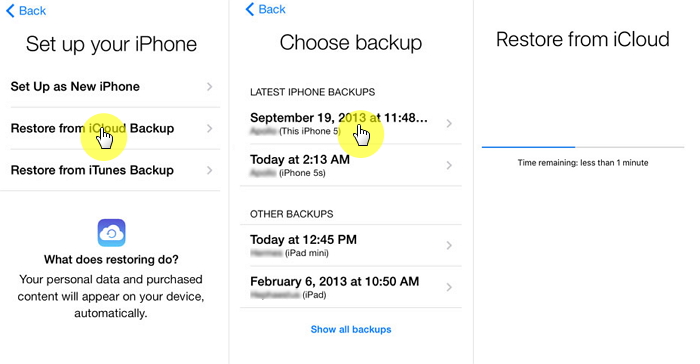 "Similarly, iCloud restore will erase the data you haven't backed up yet. As the alternative solution, you might as well try iMyFone D-Backup to restore from iCloud backup."
Bonus Tip: Selectively Restore iPhone from iCloud or iTunes backup
Both restoring from iTunes and iCloud are good methods to get your photos back, but you can't selectively recover data. In addition, the two methods could also overwrite the existing data on your device. You need to make a backup before restoring, which is really time-consuming and there could be errors during the process.
If you want to selectively recover data from either iTunes/iCloud backup files, iMyFone iTransor (which has been renamed from D-Port Pro) can help. This is a flexible backup and restore tool. You can separately backup certain type(s) of data on your device or restore particular type(s) of data from your iCloud or iTunes backup to your iPhone. It saves time and improves efficiency.
If you don't want to restore the data to your device, you can also use it to extract the data from your backup to your computer. The only problem is that this is a new program and it now only supports to flexibly restore WeChat, Messages, and WhatsApp. More data types such as photos, contacts, notes, will be supported in the next version.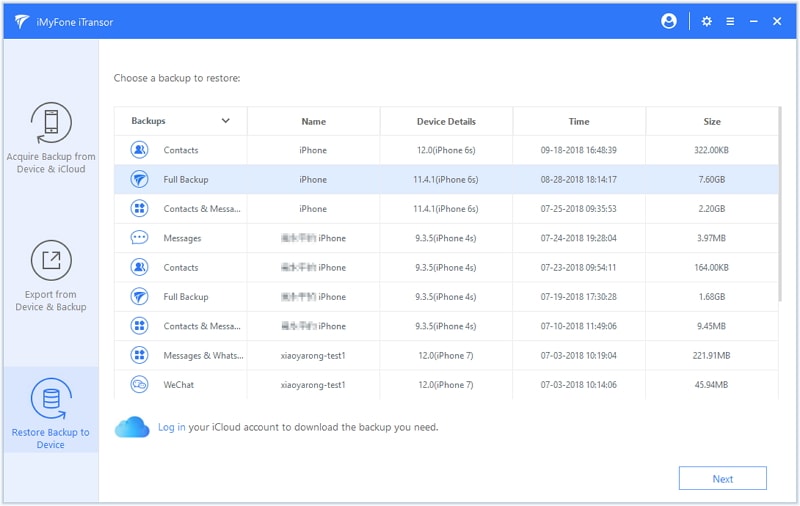 This is the end of this article. I hope you can find your best deleted photos recovery solutions and those deleted photos have been found. If you have any other good idea for recovering deleted photos from iPhone after iOS 15/14/13/12 update, please write a comment below and we will appreciate that.