You may have set the alarm or reminder on your iPhone to notify you for a specific meeting scheduled or inclining yourself towards healthy living by early rising and hitting the gym or park for exercise. Poof! You just missed your new schedule for early rising or your meeting because your iPhone alarm is not going off.
If you're stuck with the same problem where your iPhone alarm is not working the way you want it to be, here are some easy solutions to make your alarm go off at the right time. All the solutions below are applicable from iOS 7 to iOS 16/15.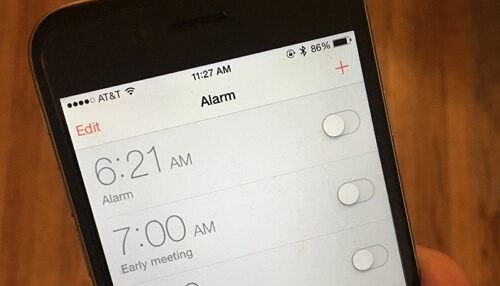 Part 1. 2 Advanced Ways to Fix iPhone Alarm Not Working
In this part, we will introduce two advanced ways to help you. You can also check the comparison table first.
1.1. Fix iPhone Alarm Not Going off Problem without Data Loss
iPhone alarm no sound problem can also be caused by software glitches, especially for those who just updated their iPhone to iOS 13.7 or iOS 16/15. In this case, you need to refresh your iOS and fix the possible bug and glitches due to improper firmware installation. We don't recommend that you backup your iPhone and then restore the backup to your device after reinstalling iOS, because the alarm problem may come back again.
If you are concerned about your data while fixing the iPhone alarm not working problem, you need to try iMyFone Fixppo iOS System Recovery. The software is handy as it fixes the iOS system troubles without losing any data. For its completely easy and simple functions, it is well-liked by the users who did fix their problems with this tool.
Fix all kinds of system issues in iOS device with a 100% success rate, including white/black screen of death, iPhone stuck in recovery mode, freezing problem and others.
It offers 3 options: Standard Mode, Exit Recovery Mode, Advanced Mode. No data loss will be caused when you use the Standard Mode and Exit Recovery Mode.
This effective software is effortless when you use it. With a few straightforward steps, you can fix your iOS device.
You can completely trust this software since it will not do harm to your secret and important data. There is no plug-in or virus at all. Many famous websites have recommended it.

Here is how to use the program to fix iPhone alarm no sound problem.
Step 1. Install the program on your computer and then choose Standard Mode from the 3 options offered on the screen.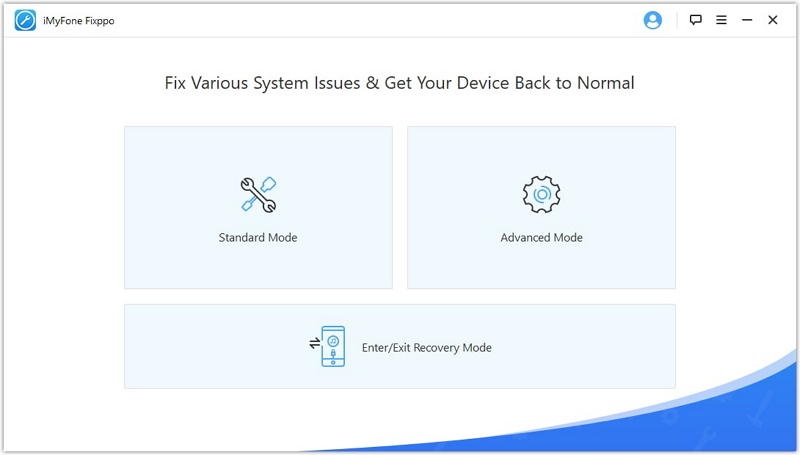 Step 2. Click "Start" button and then follow the steps shown on the screen to set your iPhone in DFU mode. Then the program will be able to recognize the device.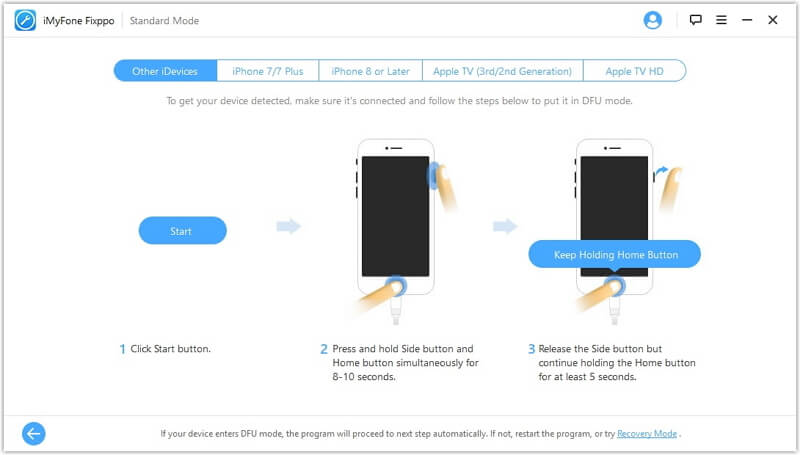 Step 3. You can see the iPhone model on the screen now. You will need to download the matching firmware for your iPhone. Just click "Download".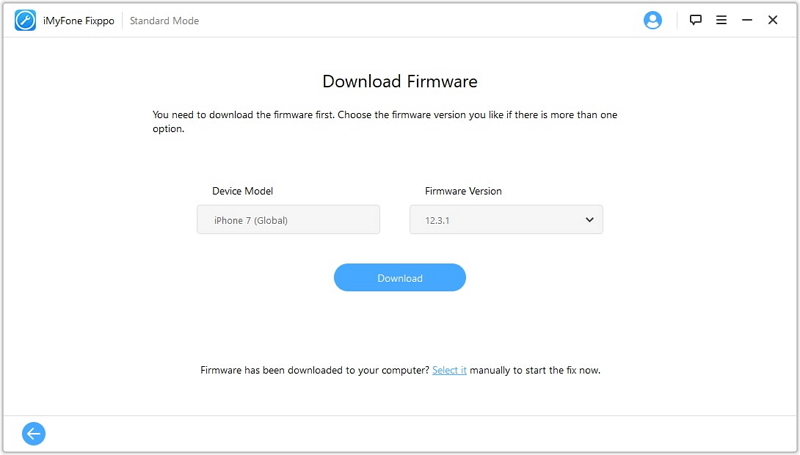 Step 4. After the downloading, click "Start to Fix", then the program will refresh your iOS and fix the possible glitches. You will find your iPhone alarm working normally after the fixing process finishes.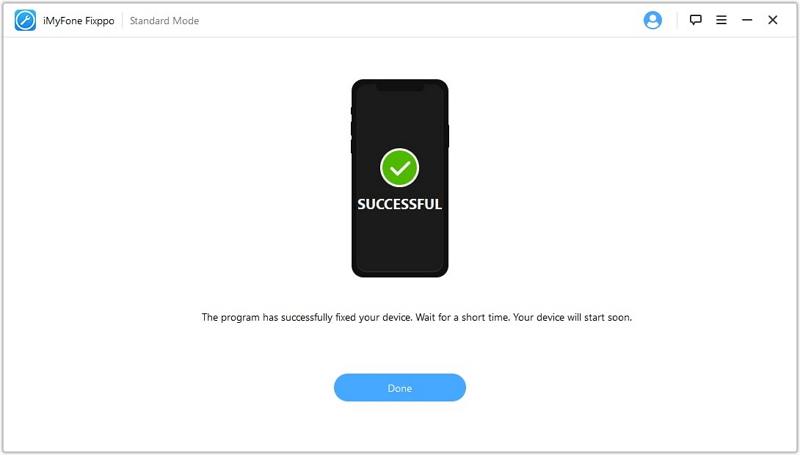 Here is one of the users' feedback on this professional tool. Do not hesitate to try it now!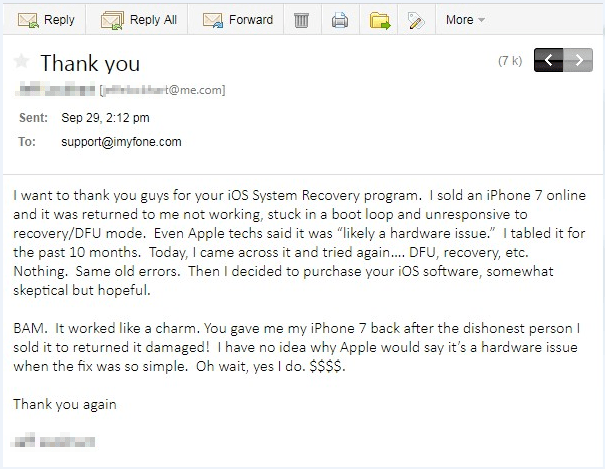 Must Read:
iPhone GPS Not Working Properly? Here Are the Solutions
iPhone Touch ID Not Working after iOS 16/15 Update? Check Fix Here
How to Fix iPhone Fingerprint Not Working
1.2. Restore iPhone with iTunes
If you don't have much important data on your iPhone, you can also try to restore your iPhone to factory settings using iTunes. This will definitely resolve the iPhone alarm not working problem if it is a software-related problem. Let's learn now:
Connect your device to the computer and launch the iTunes app on your computer.
Your device will be detected by iTunes. Next, you have to tap the iPhone icon.
Navigate to the Summary tab and look for the "Restore iPhone" button and tap on it.
The process will then start to erase all your data and settings, restoring the device to its factory state. After completion, it will restart and come up with the "Slide to Setup" screen just like when you first set up your device.

Part 2. 5 Common Ways to Fix iPhone Alarm Not Working
There are 5 basic methods for you to solve the iPhone alarm not working issue. Please note that the success rate of these ways is relatively low compared with the ones in the first part.
1. Turn off Mute Switch and Check Volume Level
Sometimes, the iPhone alarm not working could be caused by a very simple reason. For example, you just switch your iPhone or iPad's Mute switch OFF or your phone's volume might have been turned down, so the alarm doesn't go off.
Mute Switch:
People usually turn on the "Mute Switch" at places where they don't want their phone to ring and make any disturbance. But, often, they forget to turn off the Mute Switch. Therefore, check if your iPhone's Mute Switch is on or off. If it is on, you need to turn it off, then your iPhone alarm will work as normal.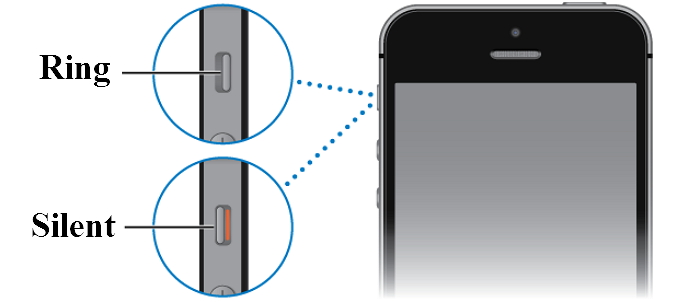 Volume Level:
It is also a trivial cause for iPhone alarm not working that people unknowingly turn up the Media Volume rather than Ringer Volume. Actually, this misconception arises due to two different controls to adjust volume i.e. Media Volume & Ringer Volume. Ringer Volume adjusts the sound for all the notifications, reminders, system alerts, alarms, and ringer, while the Media Volume is for all the music, videos, games and other in-app sounds. So make sure that you turn the Ringer volume up by checking if the volume meter label is set as "Ringer" or "Volume" because "Ringer" stands for "Ringer Volume" while "Volume" stands for "Media Volume". This is a simple but necessary check if you met the problem that iPhone alarm not working.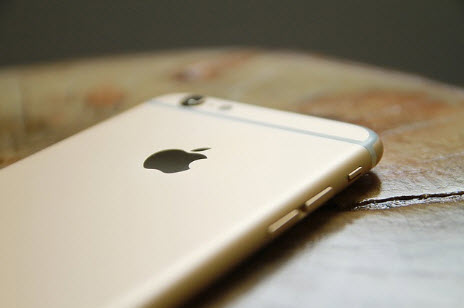 2. Make Sure That You Set the Sound for Alarm
Check if you've set any sound for your alarm or not, and also how loud it is. The loudness of the song/sound you've set on your alarm can make a huge difference. It sometimes could be the reason for iPhone alarm not working. To set a song/sound of your preference follows the steps described below:
Tap on the clock app of your iPhone and open it.
Now you need to tap on the Alarm tab located down below.
From the upper left corner, select Edit.
Now a list of alarms will come up that you've set earlier. Select the one in which you want to set your preferred song/sound.
Hit Sound and then select 'Pick a Song'.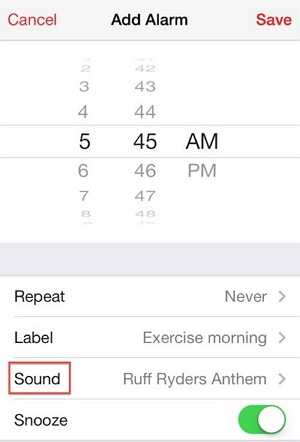 You can now search for the song of your preference from the list of music files.
Hit the song you want to set as your alarming tone. You'll be redirected to the same sound selection page displaying your selected song. Hit 'Back' and you're now good to go!
3. Check Third-party Alarm Apps
Installing a third-party alarm app is not recommended as it may conflict with the stock Clock App stored on your iPhone and eventually, you'll face problems like your iPhone alarm not working or other problems. Try removing any third-party alarm app, restart your iPhone once and check if the iPhone alarm goes off or not.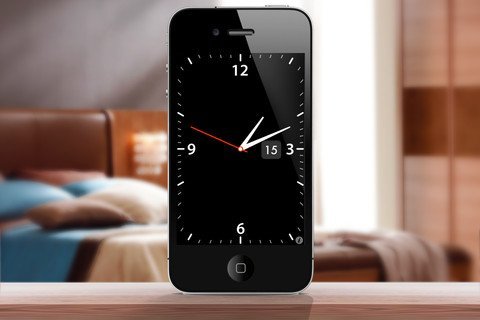 4. Soft Reset to Fix iPhone Alarm Not Working Problem
If any of the tips prescribed are not helping you, try going with the Soft Reset. In 50% of the cases, a soft reset is a proven method to solve the issues you are having with your device including the iPhone alarm not working problem. The steps below will help you to perform a soft reset.
1. Press and hold down the "Sleep/Wake" and "Volume Down" button simultaneously in case you are possessing an iPhone 7 or 7 plus. And if you carry any previous models, press and hold "Sleep/Wake" and "Home" button altogether.
2. Keep both the buttons down for around 10 seconds. The moment Apple Logo animation appears you can then release the buttons and let your iPhone reboot.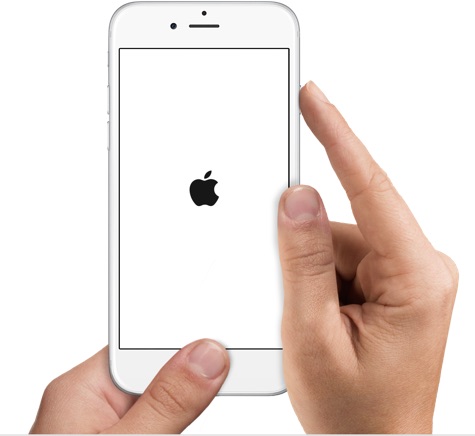 Note: If you are using iPhone 8 and iPhone X, quick press "Volume Up" and "Volume Down" buttons, then keep holding the side button until you can see Apple logo on the screen.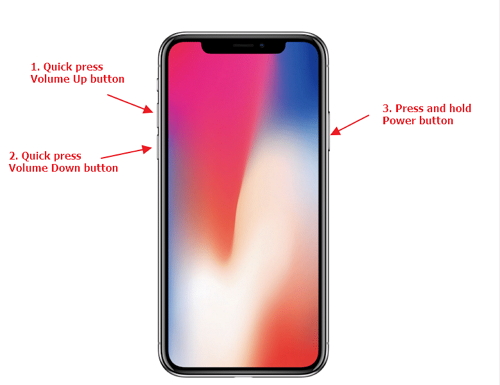 5. Reset All Settings
If you're still experiencing the iPhone alarm not working issue, you should then probably reset all settings on your iOS device. Resetting all settings will just remove all the user-defined settings and will not erase any of the user's data like photos, videos, music, contacts, etc. Get into the "Settings" of your device, head to "General", proceed to "Reset" and then finally hit "Reset All Settings". Your device will restart after this and then check if the iPhone alarm is going off or not.