[2023] How to Fix iPhone Blue Screen of Death
Category: iPhone Issues
3 mins read
3 Ways to Fix iPhone Blue Screen of Death:
It happens a lot. You are using an app on your iPhone when all of a sudden, the screen turns blue and then the iPhone reboots. This is called the blue screen of death (BSOD) since it doesn't let you use your device. There are so many reasons why it could be happening including problems with certain apps, damaged hardware,a failed iOS 17 update or even too much multi-tasking.
Regardless of how it happened, you want to get rid of the iPhone blue screen of death as soon as you can so you can go back to enjoying using your iPhone. In this article, we are going to show you how you can get rid of the iPhone blue screen of death caused by software issues.
Part 1.Three Ways to Fix iPhone Blue Screen of Death
The following are the three most effective ways to fix iPhone blue screen of death.
Way 1.Perform a Hard Reset
A hard reset should be the first thing you try. It is useful in solving a lot of software problems and might just work to fix this one as well. To perform a hard-reset hold down the Sleep/Wake button and the Home Buttons until you see the Apple logo on the device screen.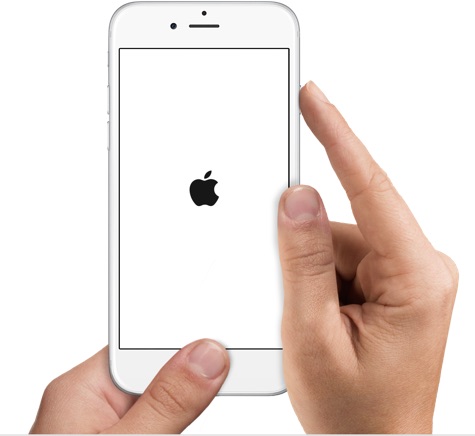 Way 2.Restore your iPhone to Factory Settings using iTunes
If a hard reset doesn't work, you can try restoring the iPhone to factory settings in iTunes. But please note that this will erase all of the data on your device so make sure that you have a backup of your device before doing this.
Step 1: Connect the iPhone to the computer and then launch iTunes
Step 2: In the Summary tab select "Restore" and click "Restore" again to confirm that this is what you want to do.
iTunes will erase the device and then install the latest iOS 17. When it's done, set up the device as new.

Way 3. Use iMyFone Fixppo to Fix the iPhone Blue Screen of Death
If you want a solution that works and one that won't result in any data loss, you should use iMyFone Fixppo- iOS System Recovery tool. This third-party tool can be used to fix the BSOD in just a few minutes and without any data loss or damage to the device. Some of the reasons this is the best solution for you include the following.
It is very easy to use. It is also very fast; your device will be fixed in under 10 minutes.
It can be used to fix all kinds of issues with your iOS device including a device stuck on the white screen, stuck in recovery mode, stuck on the Apple Logo, has a black screen or one that is simply having issues with the operating system.
You can also rest assured that the device itself will also not be damaged in any way. After the fixing process, the device will go back to normal and you can continue using it as you normally would.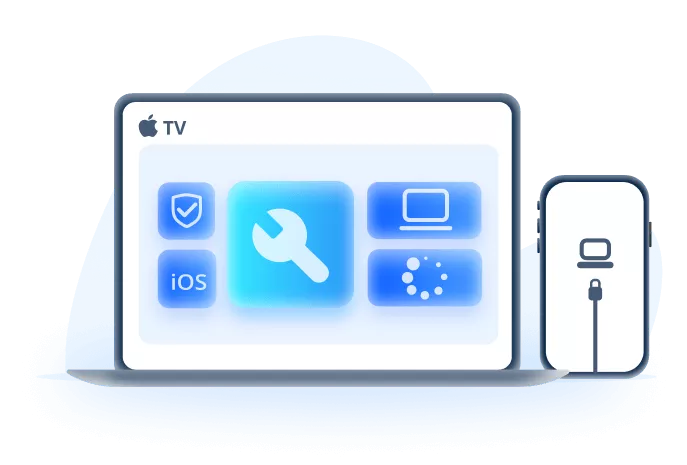 Key Features:
Easily revert back to the previous version of iOS 17 without the need for jailbreaking.
Fix your iPhone/iPad/iPod touch/Apple TV without losing data.
Repair 150+ iOS/iPadOS/tvOS system problems like stuck on Apple logo,screen won't turn on, recovery mode loop, reboot loop, and black screen, etc.
Limited Time 10% OFF Coupon Code for iMyFone Fixppo:YTR5E7
Here's how to use iMyFone iOS system recovery to fix iPhone blue screen of death.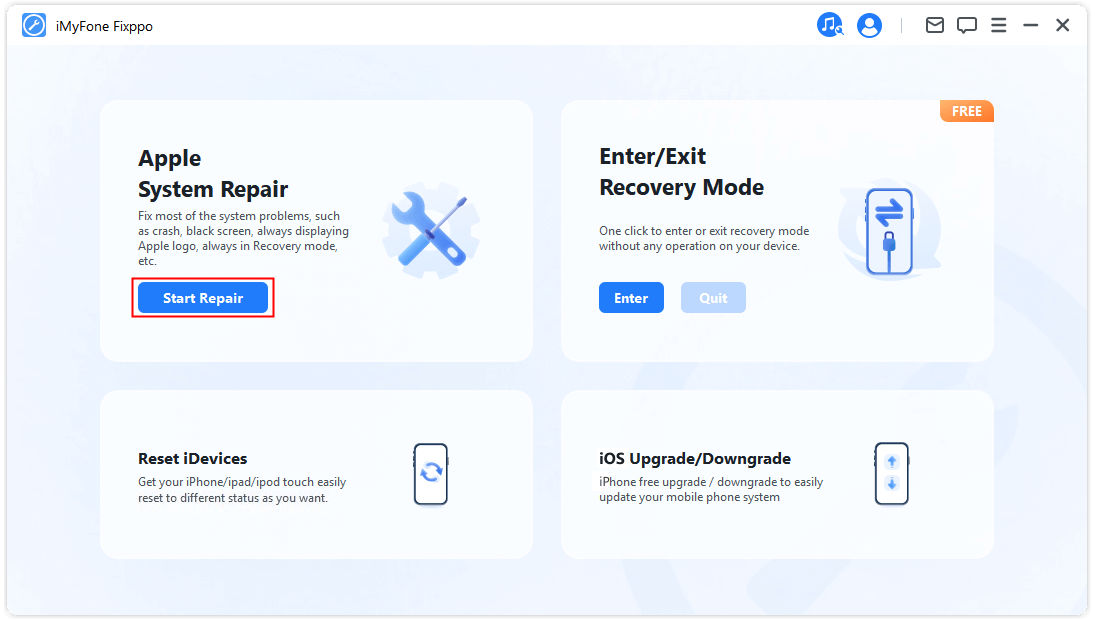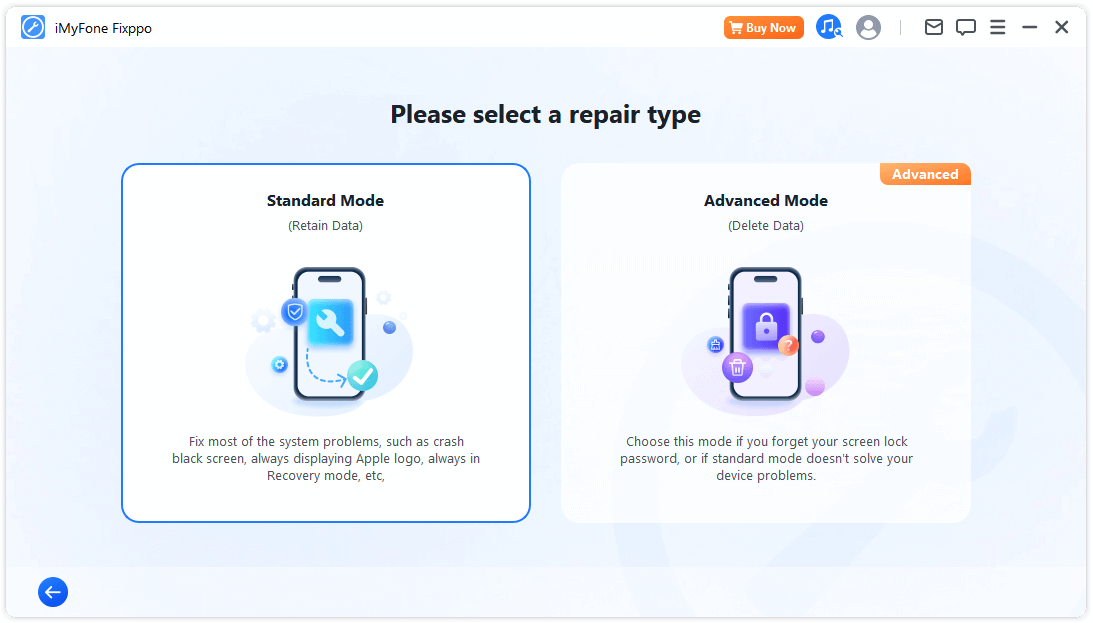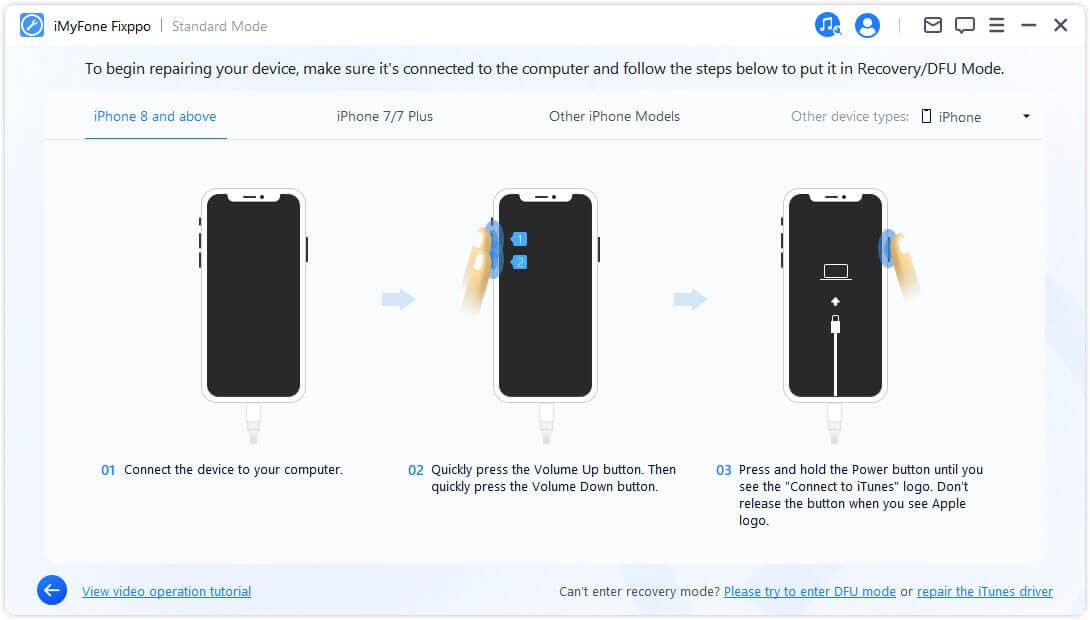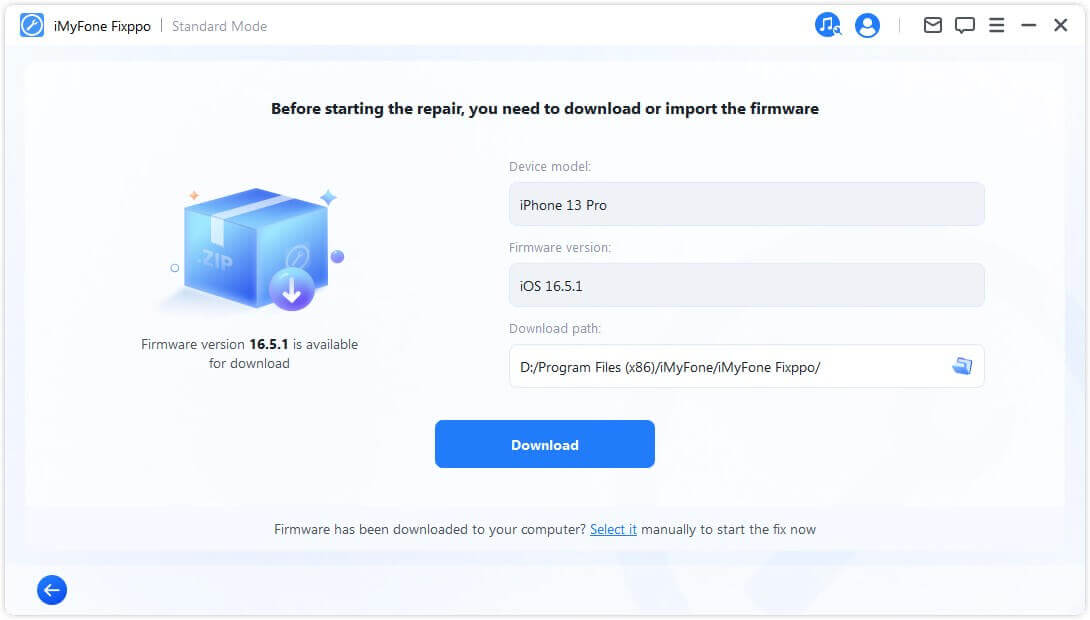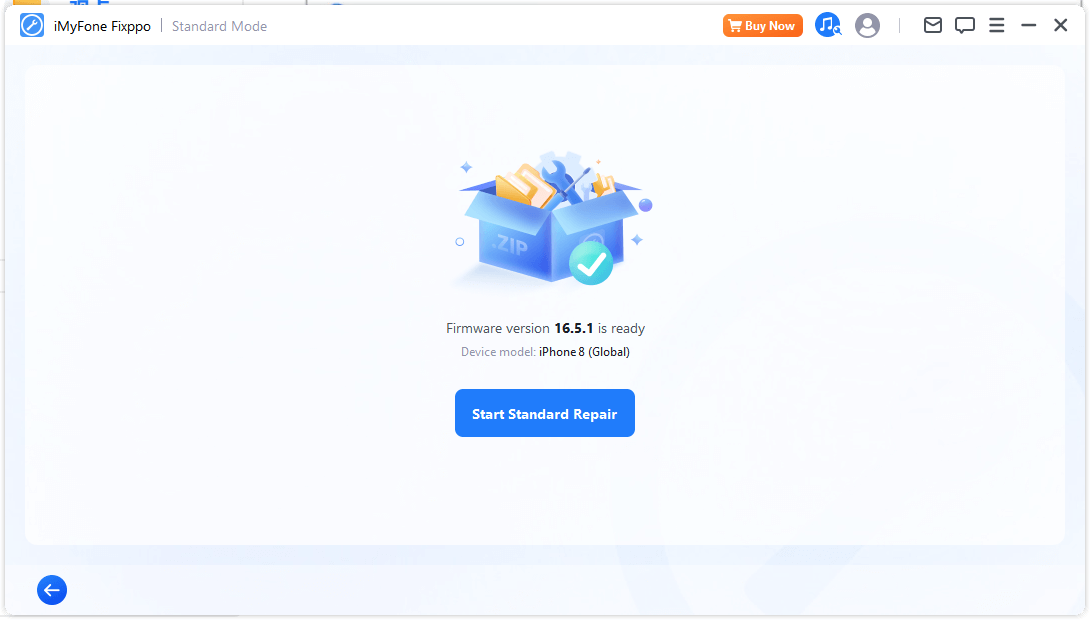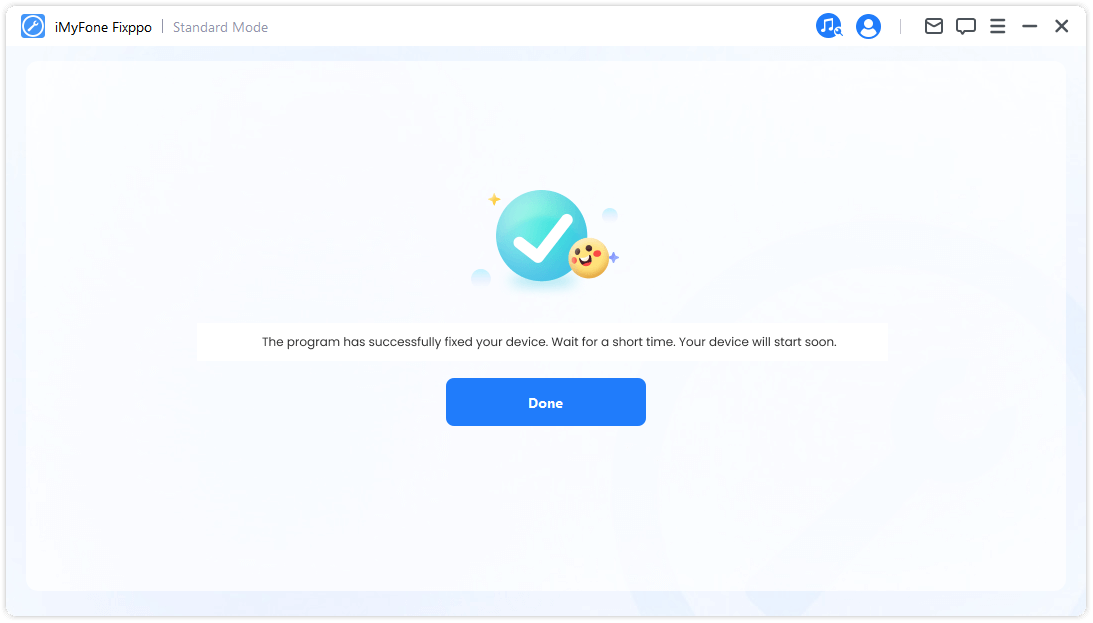 Part 2. Conclusion
If you want an all-in-one way to fix iPhone blue screen of death, iMyFone Fixppo is highly recommended due to its profession. Do not hesitate to try the free version now!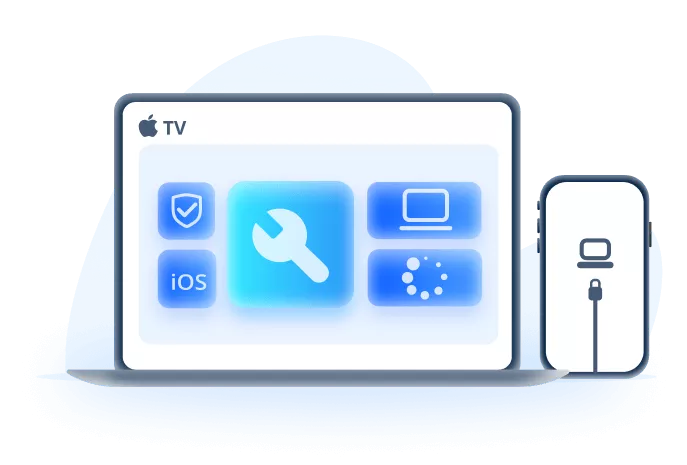 Key Features:
Fixes iPhone problems like the iPhone stuck on hello screen or top of iPhone screen not working.
iOS issues can be dealt with easily with all your data remaining intact.
You can reset your iPhone to factory settings if you want to sell it.
It's beginner-friendly and requires no special skills.
Limited Time 10% OFF Coupon Code for iMyFone Fixppo:YTR5E7