Instagram is a leading social media app that helps people entertain or share reels about their favorite subjects. You must refresh your homepage feed to check the latest images or videos posted by your favorite influencers. Users encounter Instagram couldn't refresh feed problems most of the time. It may happen because of slow internet connectivity or a technical glitch. There are many possible reasons and ways to fix them that you will read in this detailed guide.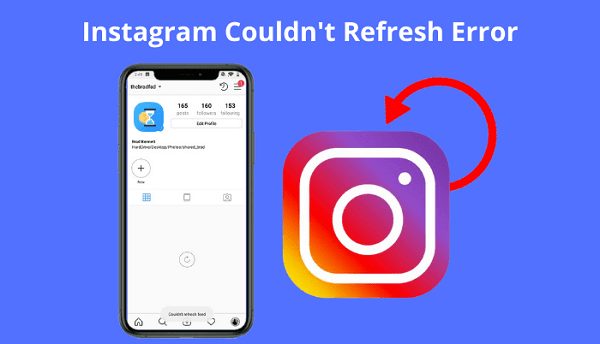 Part 1. Possible Reasons Behind "Instagram Won't Refresh" Issues
The Instagram won't refresh issue can occur at any possible time. There is no particular time fixed. But, it happens because of many possible reasons. Some of the significant reasons are as follows:
Laxity In Internet Connection: The issue appears mostly if your internet data is over. People using Wi-Fi can face this issue because of the low internet speed in your area. A higher amount of traffic on particular days may also cause this issue.
In-App Glitches: Instagram may face in-app glitches from their backend. This can cause operating problems for the users.
Cache Issue: If Instagram temporary files are full, it leads to cache files issues. You must remove the cache files to restore the speed of Instagram.
Part 2. Ways To Fix IG Stories Not Loading
1

Check Network Connection
Checking the internet connection is the first thing a person must do when correcting the problem of Instagram couldn't refresh the feed. The slow internet connection or the poor internet connection via mobile data or Wi-Fi can be the reasons. In this case, activating the Airplane mode and restarting your connection is the only way to fix this problem.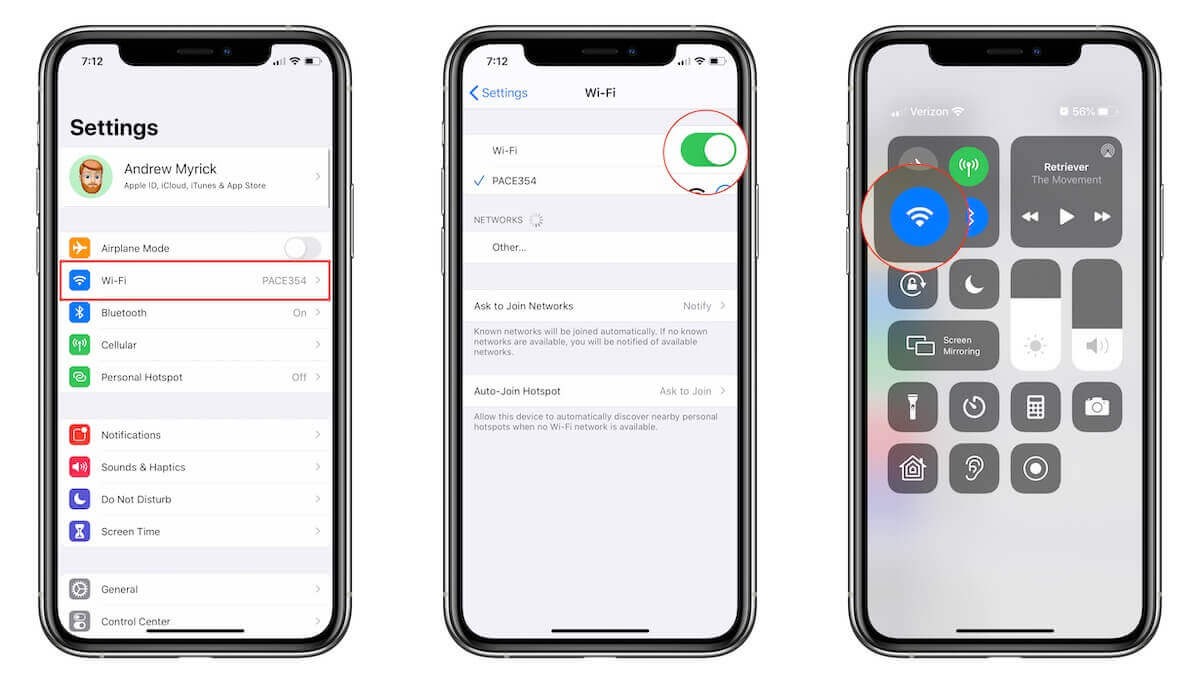 2

Log Out and Log in again on Instagram
This fix has also worked for many users who cannot see their feed being refreshed on Instagram. One of Instagram's error-solving tricks works in versatile ways is logging out and then logging in again.
You need to tap on the profile picture or account feature, go on settings, and log out from your IG account. To log in again on your Instagram account, click on the IG app, put up your credentials like account name and password, and re-login into your Insta account.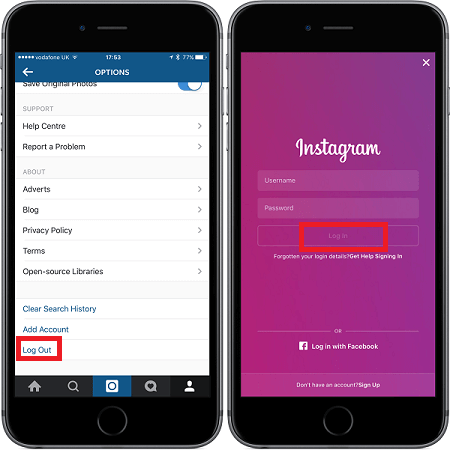 3

Clear Instagram Cache
The reason behind Facebook or Instagram videos not playing or images not being uploaded is your account memory may be full. To make your Instagram work again, clear the cache of your Instagram account.
Open Settings > Apps > Instagram > Storage. You can clear the cookies and cache by pressing the Cache option. Now, you can reopen your Instagram app.
4

Set Automatic Time and Date
The manual setting of the time and date can let you face Instagram app issues if it does not match your region's actual date and time. You must set the date and time on your phone to automatic.
Tap on Settings > General Management > Date and Time. Now, switch on the Toggle next to the automatic date and time options. The Setting option on the Android device may vary, so you can also check the date and time options.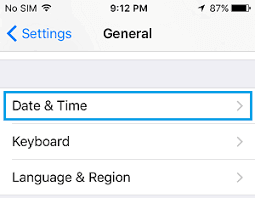 5

Update the Instagram App
Another reason for Instagram feed not getting refreshed is the outdated version of the app. This outdated version can lead to issues of not refreshing the app. To fix the error of the outdated Instagram app, update the Insta app.
For this, open Google Play, click on Instagram and then choose update. After installing, open the app, and the issue will be resolved.
6

Reinstall the Instagram App
Most times above methods of updating or setting the time and date to automatic may not work properly. To make things work, reinstall the Instagram app. Firstly, you have to uninstall Instagram. After this, search your Google Play Store or Apple Store for the Insta app. Now, download it and reinstall it on your phone.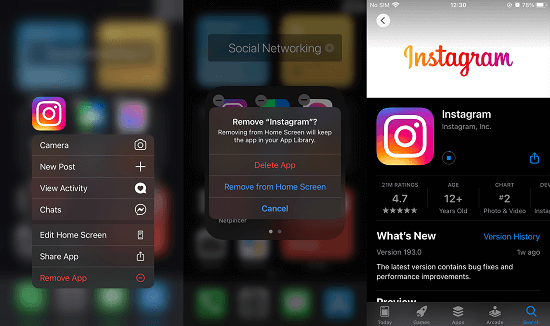 7

Report to Instagram for 'Couldn't Refresh Feed Issue' to the Instagram Support Team
If the above methods do not work, you must report the matter to the Instagram support team. Here's how to do it:
Open your Instagram app. Go to Settings by clicking on the Hamburger icon in the top right corner.
Now, tap on 'Help'.
After this, press the report a problem button. Provide details about the problem you are facing, attach the needful, and submit it.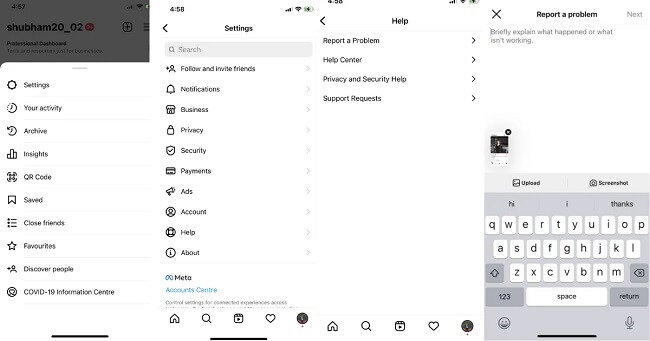 Instagram customer support will connect with you for the same.
Part 3. Fix IG Stories Not Working Automatically
If the IG couldn't refresh feed after trying the methods above, we recommend you use the third-party app for help. iMyFone Fixppo can be a good choice for you now! Most of the time Instagram won't refresh the feed due to some iOS issues and the internal error of your Apple device. With iMyFone Fixppo, you can:
iMyFone Fixppo
One-stop Solutions to Fix iOS Issues
Key Features:
Hassle-free solutions for your iPhone.
Fix any internal issues without letting you lose the apps on your phone or the data on your device.
Support fix the iPhone stuck in recovery mode in just one click.
Follow the steps below to fix instagram couldn't refresh feed issues via iMyFone Fixppo
Step 1.Download and install iMyFone Fixppo on your iPhone and click Standard Mode on the main screen.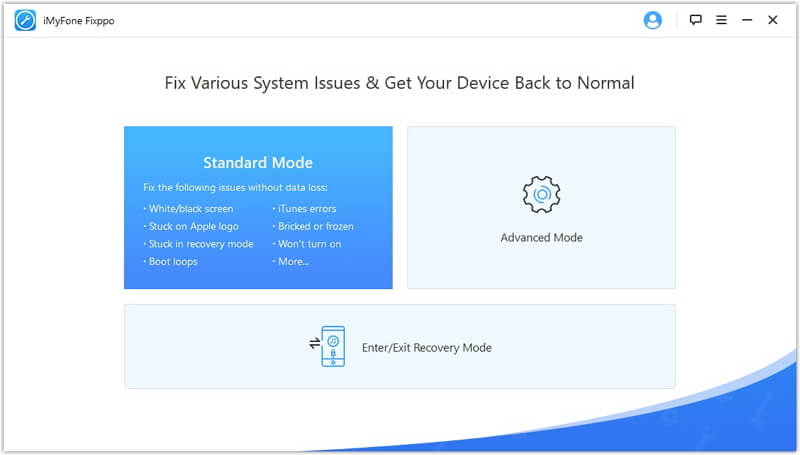 Step 2.Download the firmware after it detect your device.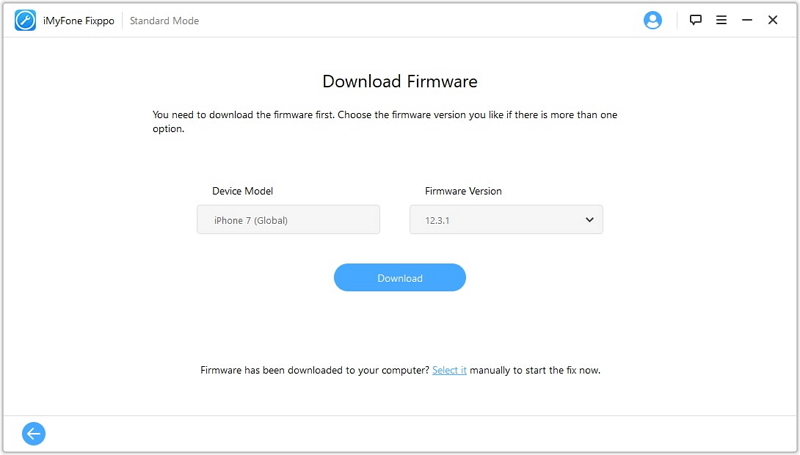 Step 3.Keep waiting for the procession finish and restart your iPhone again. Then instagram should be refresh now.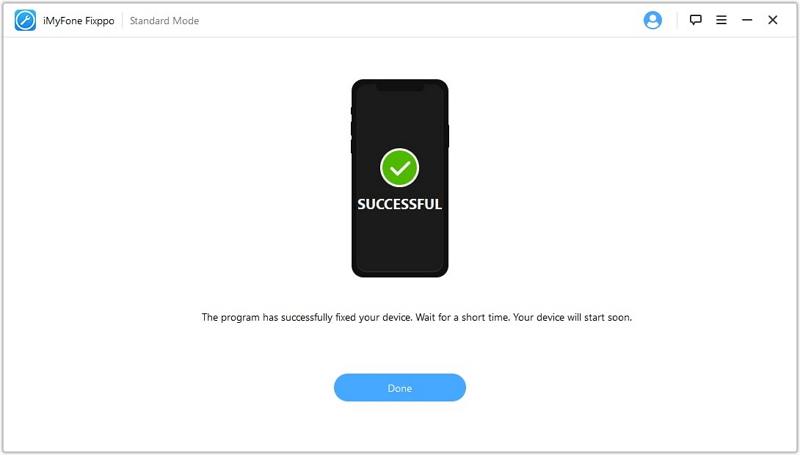 To Conclude
So, these are the fixes for IG couldn't refresh feed feature. You can pick any fixes according to your requirement and your issue. Make sure that it works well on your devices. People using iOS devices can also use iMyFone Fixppo to sort the Instagram cannot refresh the feed problem.