Top 8 Ways to Fix iPhone Storage Not Loading
Category: iPhone Issues
5 mins read
Every iPhone user is aware that Apple's phones do not have expandable storage. Keeping an eye on the storage is therefore a good idea. In the settings app, you can see how much storage space you have left.
However, it is possible that the page will not load or that it will take an eternity to load. So, we'll show you the top 8 ways to fix any iPhone storage not loading problem. Let's get this party started.
Why is my iPhone storage not loading?
There could be many reasons why your iPhone's storage is not loading. Some of the most common are as follows:
Processing error as a result of a large amount of data to be loaded.
iPhone storage is insufficient.
Unexpected software bugs
Troubles with the iOS operating system.
Top 8 Ways to Fix iPhone Storage Not Loading
We found the 8 best solutions to handle this iPhone storage not loading problem. Your storage loading problem may be solved by any of these methods, depending on the underlying cause.
1

Give iPhone Time to Respond

When there's a lot of data to load, it can take a few minutes for the system to show how much space you have on your iPhone. Therefore, please wait around 7-10 minutes for the loading results. If you still can't see your iPhone storage after that, or you don't want to wait that long, you should look into the other options.
2

Clear Background Activities before Checking

It's suggested to clear certain background activities every time you want to check the storage. If you requires your iPhone to load so many tasks at the same time, it would be a huge difficuty. Therefore, removing those running background activities should be helpful if you want to solve this iPhone storage not load issue.
1. Swipe from the botton of your screen, choose the one you want to clear first.
2. When it's done, go check your storage to see if it can load.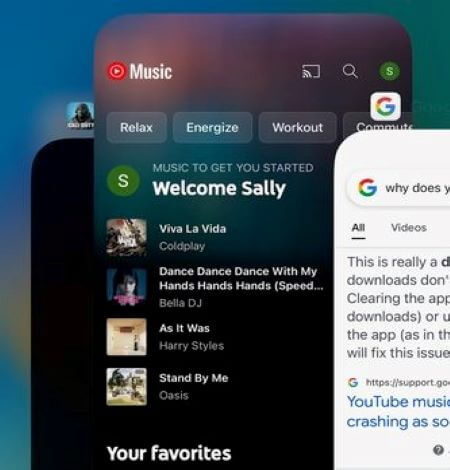 3

Ensure a Strong Network Connection

Check that your WiFi and network are working correctly. There may be an issue with your internet connection if you are having issues loading something like videos, photos or your iPhone settings. And if you're not sure about that, switch between Wi-Fi and Cellular to see which goes wrong so that you can get this iPhone storage not loading fixed.
4

Free Up iPhone Storage

An excess amount of memory or storage space may limit the iPhone from working and cause this iPhone storage not loading issue. As such, it's possible that clearing off some space on your iPhone's storage will get the issue fixed. The first step to clearing up space on your iPhone is to uninstall any unused programs. The procedures for uninstalling unnecessary software are detailed below.
1. Select General>iPhone Storage.
2. You will get a graph that will show you which apps are taking up the most space on your device.
3. Scroll to choose it and tap to to see the Delete App option. If you don't want to delete apps, you can use the offload App option to keep the documents and data while freeing up the app's storage space.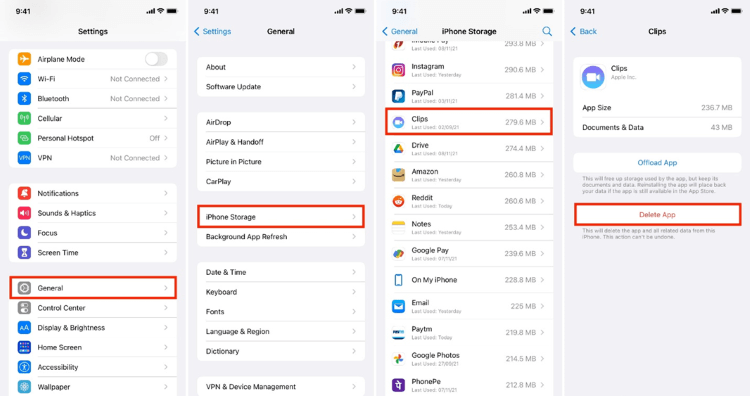 5

Force Close Settings App

A problem within the settings app may be at the root of the issue. For this reason, giving up is another option for comfort.
1. To access the multitasking menu, swipe up and then flick right. If your phone has a home button, pressing it twice will launch the multitasking menu.
2. Forcefully close the Settings app with a swipe.
3. Again, go to the Settings menu and double-check your space.
6

Force Restart iPhone

The force restart option is there for when the normal restart doesn't work, as when the operating system freezes when loading the storage. You can force restart your iPhone by simultaneously pressing the power and home buttons. When you see the phone logo, let go of the buttons.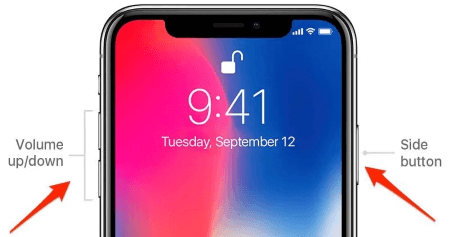 7

Update Your iOS Version

It is recommended that iPhones with storage not loading issues update to iOS 16 so that the settings can load after a force restart. Make sure you have a recent backup of your iOS device before installing iOS 16. In addition, make sure your internet connection is reliable.
1. Select General from the Settings menu, then Software Update.
2. A prompt to download and install the latest iOS system will appear, follow this link to update your device.
3. Don't disconnect the device or your internet connection at any point.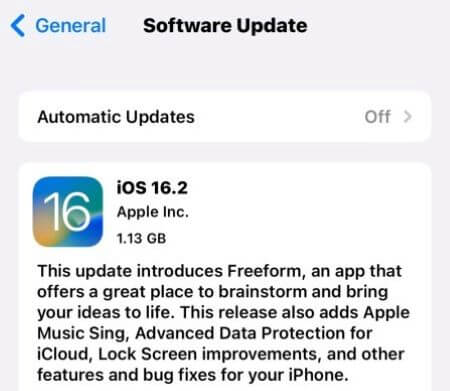 After you've updated the device, check your iPhone storage; if it's not working, it means the problem is still present, try the next methods.
8

Troubleshoot via Third-party Tool

If this storage not loading on iPhone problem still persists, you should try this third-party tool - iMyFone Fixppo. Designed to address almost all iPhone problems, this iOS glitch on your device can be removed with this powerful system repair tool.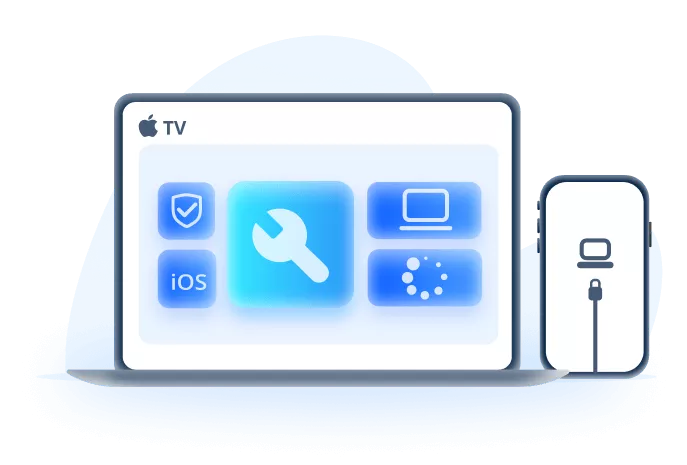 Features of iMyFone Fixppo
4 steps to fix iPhone storage not loading.
Fix the problem while keeping all your data on iPhone securely.
Support all iPhone devices and all running iOS systems.
Step 1. Launch Fixppo after the download is completed, then choose Apple System Repair.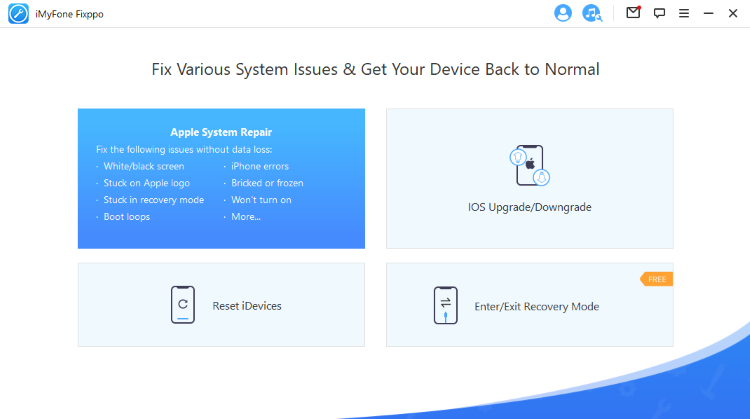 To solve this iPhone storage not loading, choose Standard Mode here to fix without losing data.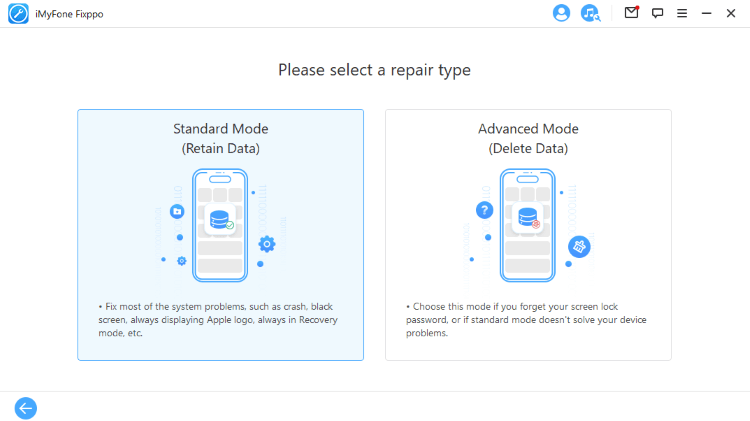 Step 2. Connect your device to computer, enter Recovery Mode or DFU Mode if asked.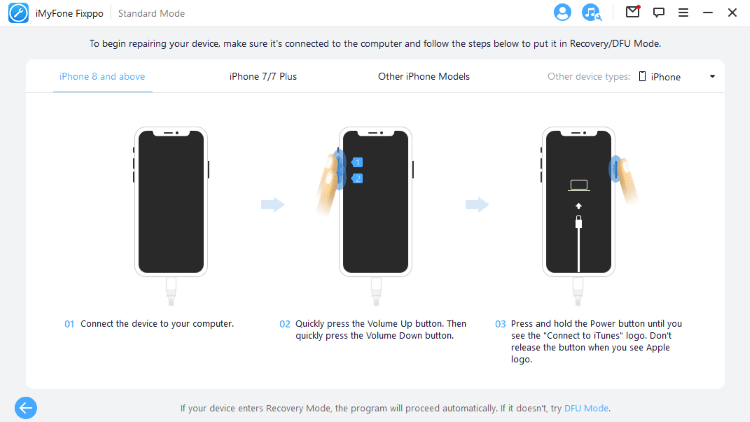 Step 3. Click on Download button to download the firmware needed later for the fixing process.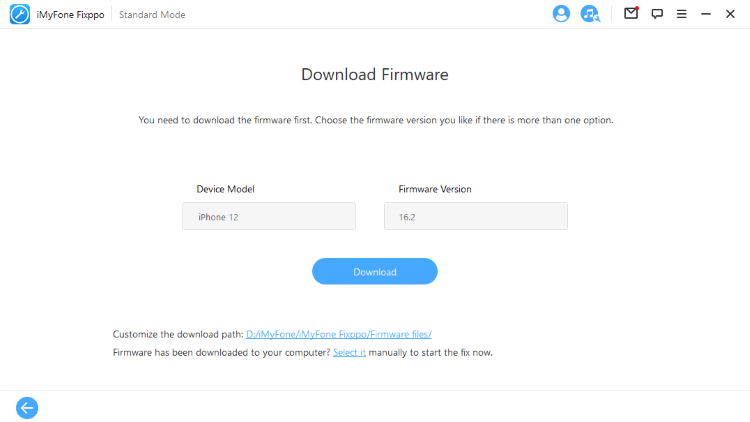 Step 4. Now, click on the Start button. When you see the Done button, your iPhone will be restarted while getting the problem fixed smoothly.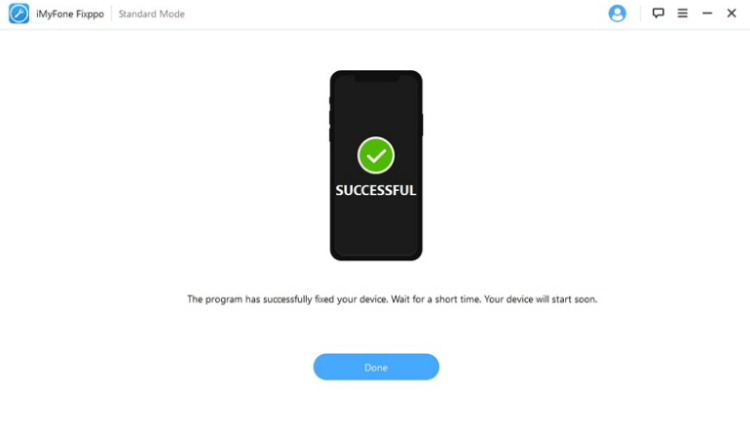 Conclusion
It's annoying when you can't get data on your iPhone. Luckily, it's a simple problem that you can solve on your own. The issue of your iPhone storage not loading can be quickly fixed by following the recommended troubleshooting steps. With a high rate of success, iMyFone Fixppo is here to help you to find the right fit.