Ever since the home button was removed from the iPhone, users have had to rely on a swiping-up motion or hand gesture to unlock their devices. While this has allowed for a larger screen to watch movies, download games, and enjoy messaging with friends, it can be an issue whenever the iPhone swipe up not working begins to hit your smartphone. Our guide will help you overcome this issue so you can get back to enjoying your mobile device in every way possible.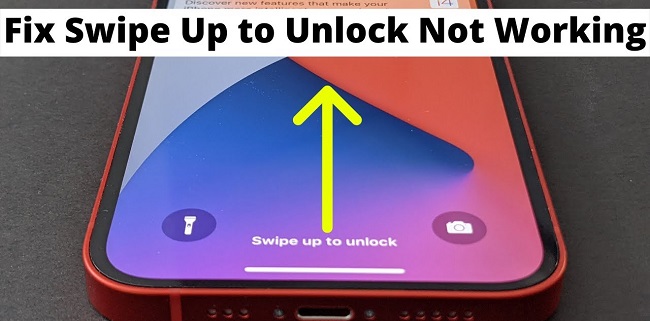 Part 1. The Reason Why Swipe Up Not Working on iPhone?
Understanding why your swipe-up is not working on your iPhone is the first step to diagnosing how to make a fix or repair on the fly. Some common reasons for this issue to pop up include:
Incorrectly designated settings related to accessibility or something change cause the swipe-up menu to crash the rest of the feature.
If your touchscreen or touchscreen sensor is broken, you will not be able to utilize the swipe-up feature - or any other gesture or contact-based navigation.
Update a new iOS, it can cause conflicts in the software, like preventing your swipe-up feature.
The Control Center may have become corrupted, or there is not enough memory on your device to run auxiliary functions like the swipe-up option.
Part 2. Fix iPhone Swipe Up Not Working with Third-Party App
iMyFone Fixppo is an excellent solution to iPhone swipe-up not working issues. The expert developers at iMyFone created an easy-to-use software application that allows you to restore your device to a previous iOS. You can also enter recovery mode quickly to ensure your iPhone is working.
Moreover, iMyFone Fixppo can fix the iPhone and can't swipe up without any data loss. Anytime you have an issue with your iPhone, Fixppo is capable of resetting it back to its intended use case. Get the other features below:
iMyFone Fixppo
One-stop Solutions to Fix iPhone Swipe Up Not Working Issues
Limited Time 10% OFF Coupon Code for iMyFone Fixppo: YTR5E7
See how to fix iPhone cannot swipe up issues with iMyFone Fixppo
Step 1. Download and install iMyFone Fixppo on your PC and click Standard Mode on the main screen.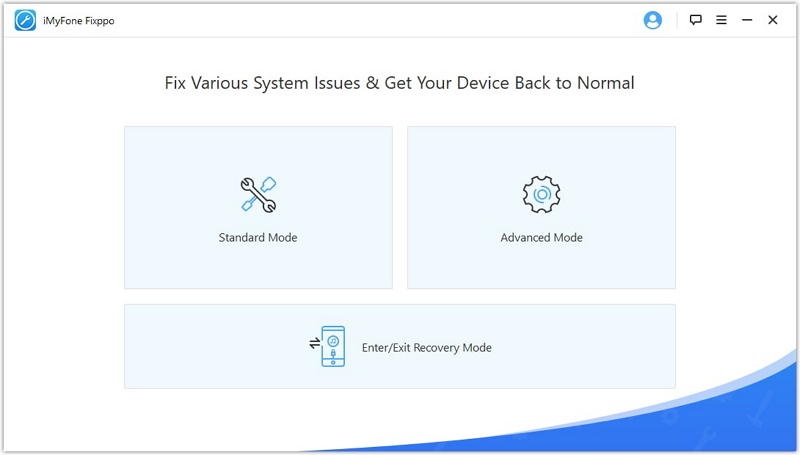 Step 2. Connect your iPhone to your PC and put your iPhone into DFU mode or recovery mode following the operation on the screen.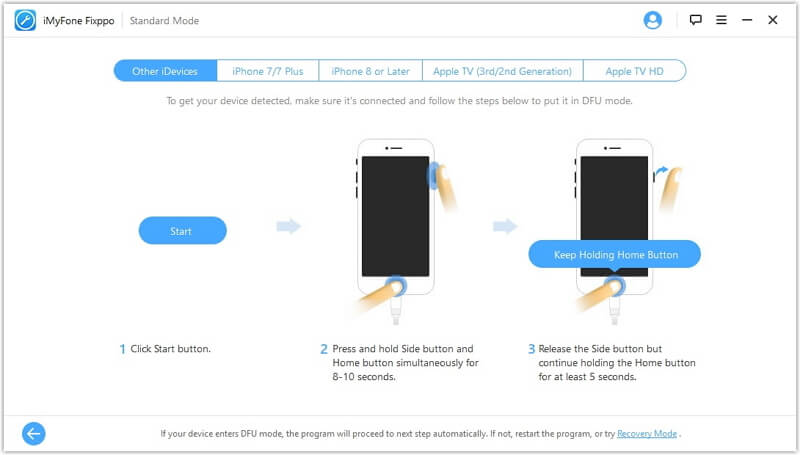 Step 3. Download the matching firmware with your device and click the Download button.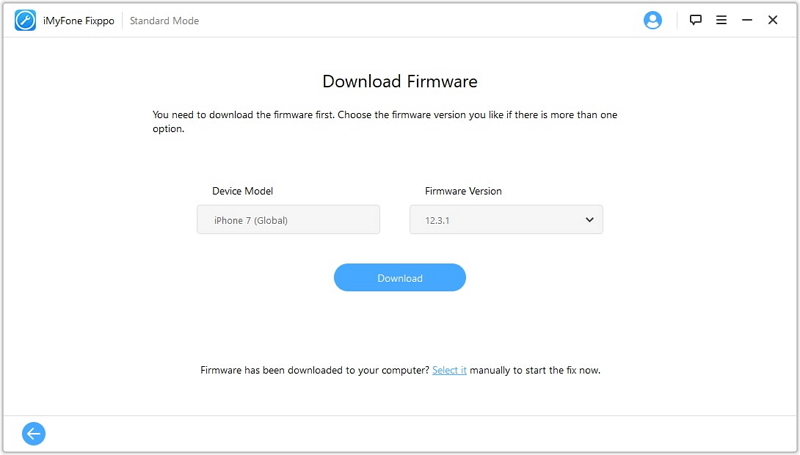 Step 4. Keep waiting for the procession to finish, and your iPhone should work as normal right now.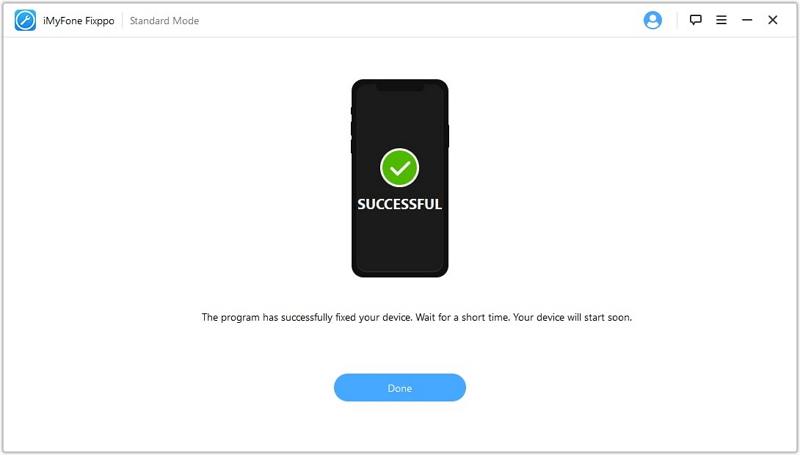 Part 3. Fix iPhone Won't Swipe Issues Manually
While Fixppo is a simple solution that does not require any further explanation, there are other options for those who wish to fix their iPhone that won't swipe up to unlock manually. See how to do it below.
01

Force Reboot Your iPhone
Software conflicts happen all of the time. There could be an underlying issue between a new mobile app on your iPhone and the current version of the operating system you are using. All you need to do is a quick reboot to clear the cache and get you back on track.
For iPhone 8 or Earlier: Press and hold the Top button until the slider appears and shut down the iPhone.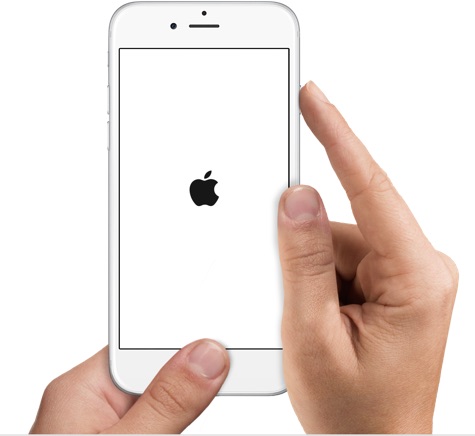 For iPhone X/XS/XR and Later: Press and hold the Side button and either volume button until the same slider appears, then shut down the iPhone.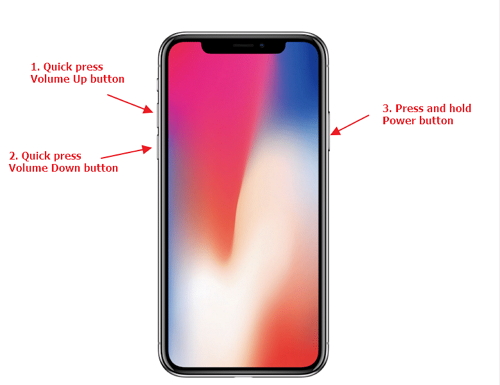 02

Enable Control Center on Lock Screen
Sometimes users forget they have to enable the control center to appear anytime the mobile device enters a locked mode. This is extremely easy to remedy, so you won't experience iPhone swipe-up not working anymore.
Open Settings and tap on Control Center.
Turn the toggle for Access on the Lock Screen to the On position.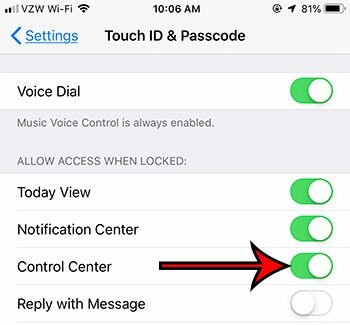 03

Enable Access within Apps
Some apps will ask to disable this feature so you do not accidentally swipe up while playing a game or watching a movie and suddenly engage the control center. It was designed to make things easier but often conflicts when the swipe up not working iPhone issue is happening.
Open Settings > Control Center > Access Within Apps.
Turn the toggle to the On potion.
04

Reset the Control Center Items
You may have accidentally removed some items from appearing on the control center or added so many that you cannot get to the features you want. It is another easy fix to ensure you have complete access to your phone if the screen locks.
Open Settings, then Control Center > Customize Controls.
Look for any unresponsive controls you wish to remove from the Include section and remove them.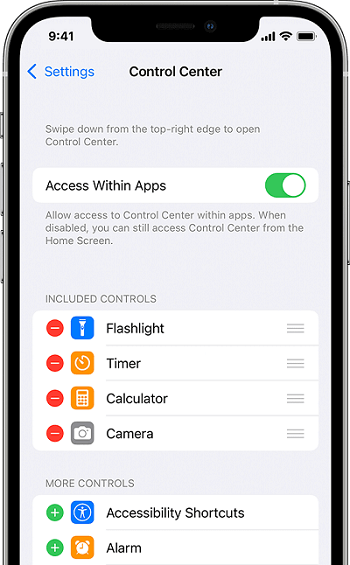 05

Reset All Settings on iPhone
It is sometimes called "going nuclear" because it restores all of the settings on your iPhone back to their default settings. If this does not fix the iPhone 15 swipe-up not working issue, you should go the route of Fixppo.
Open Settings > General > Reset > Reset All Settings.
Enter your passcode to proceeding.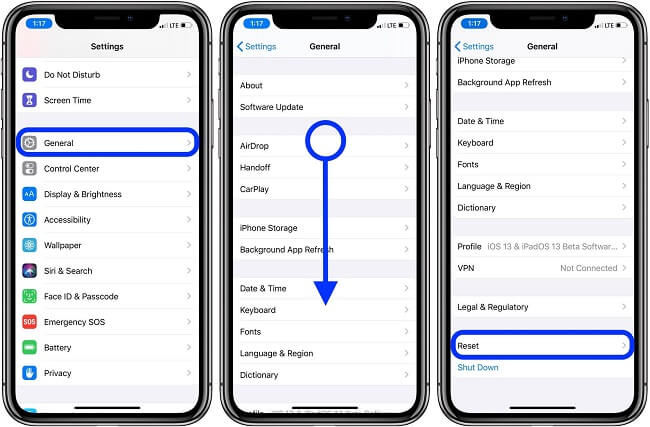 06

Restore iPhone via iTunes
This method for fixing my iPhone won't swipe up to unlock is a guaranteed success unless your screen or screen sensor is broken. The only problem is it will delete your current data, and if you cannot unlock your screen, to begin with, you will lose important information.
Connect your iPhone to your computer and launch iTunes.
Click on the device icon for the iPhone and then on Restore iPhone.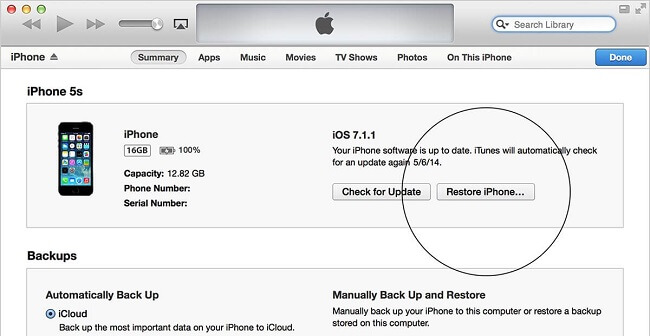 To Conclude
Dealing with an iPhone swipe-up not working can be a real pain. While there are plenty of manual options to fix this issue, the best solution to fix swipe-up not working on iPhone is to use iMyFone Fixppo.
With this tool, you don't need to handle complicated operating steps and save time. Just download a free version by clicking the button below to have a try!
Fix iOS System Problem without Data Loss
One-click to reset your device without needing any passwords.
Protect your private data when you conduct repairs.
Downgrade back to iOS 17 until Apple issues an update.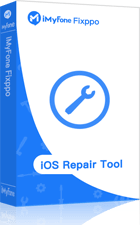 iMyFone Fixppo
Limited Time 10% OFF Coupon Code for iMyFone Fixppo: YTR5E7