Question
I have an issue with my iPhone 7 plus. It is vibrating randomly since 3 days ago. I don't find any notification when I check it. I was embarrassed yesterday in a meeting when my iPhone started vibrating for no reason in a silent hall. Anyone know why this happens and if it can be resolved? Advance appreciation for help!
This is indeed an embarrassing and irritating situation sometimes since we're not getting any message/mail notification or other notifications on vibration. But there are some tips available to fix this issue. Therefore, if your iPhone vibrates for no reason, try the tips listed in this article. Note that these tips work for latest iPhone 14 running iOS 16.
1. Force Restart the iPhone
In most cases, force restart can be very helpful in rectifying most of the issues. If your iPhone is randomly vibrating for no reason, try force restarting your iPhone with the following steps:
If the device is iPhone 8 or later: Hold and release the volume up button. Then hold and release the volume down button. Now press and hold the side button. Release the button if the Apple logo appears.
If the device is iPhone 7 or 7 Plus: Hold down the Sleep/Wake button along with the Volume Down button for 10 seconds approximately, until the Apple Logo appears.
If the device is iPhone 6s or older: Hold down the Sleep/Wake button along with the Home button for 10 seconds approximately, until the Apple Logo appears.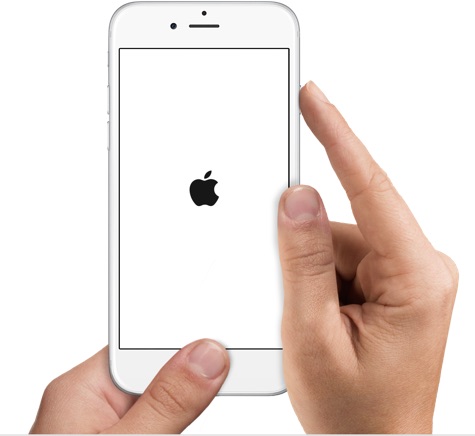 2. Turn off Vibration
If force restarting your iPhone doesn't resolve the issue, try switching off the vibration of your device. Check if your device is enabled with "Vibrate on Silence", get into Settings > then hit Sounds. Now disable the "Vibrate on Silence" feature by switching it off. This will disable the feature of vibrating the device when it is in the silent mode.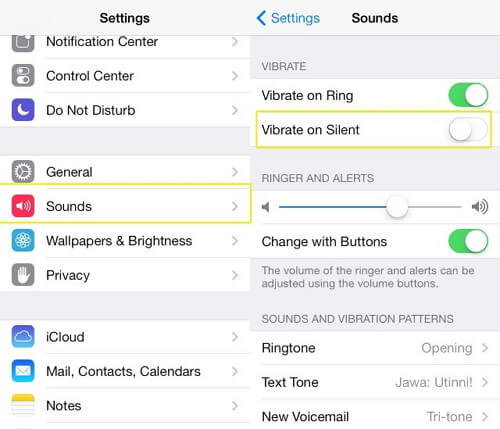 If you wish to turn all vibrations off on your device, then head to General > then get into Accessibility. Now, hit the Vibration switch to Off to disable all vibrations.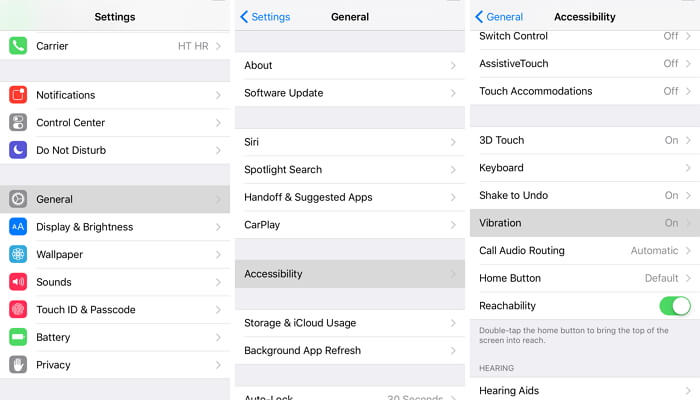 3. Make Sure iPhone Is Not Wet and Fix It without Data Loss
If you experience your iPhone starts vibrating out of the blue and for no reason, this malfunction could have occurred due to some moisture intrusion or your device may have been in contact with liquid. If this is what has happened, one should immediately take steps to save their device from the liquid damage. Turn your device off and let it dry out completely using the good old rice bag technique or other measures to dry it out.
You can view more tips to save water-damaged iPhone from here: [One-Stop Solution] iPhone Water Damage Repair.


Tips
If your iPhone, unfortunately, dropped into water, there may be some data loss. Try to recover the data with the most recommended software iMyFone Fixppo. You can recover data from your iPhone or iCloud/iTunes Backup. It comes with some unique features.
It supports all iPhone models and iOS versions, including the latest iPhone 12 and iOS 16.
You can get your device back to normal with a 100% success rate.
Users can preview and select what you really want before recovery, which saves time and improves efficiency.
It also can fix all iOS system issues including black/white screen of death, looped recovery mode/DFU mode, etc.
There's no need to hire technicians since this software is very easy to use. It is also very safe and no personal data will be leaked out.
It has been recommended by a lot of media sites.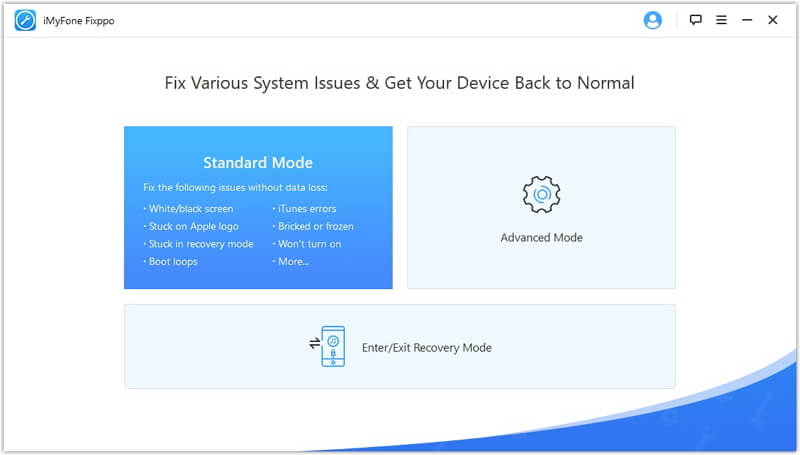 4. Check Mail Notifications
Sometimes a notification from your mailing account may also trigger the vibration in your device. Check if the mail alerts are not turned on. Head to Settings > Notification Center> hit on Mail option. Now tap on your Mail Accounts and choose Alerts, now tap on "None" if you want to disable notification alert for all types. Make sure you perform the same process for all other mail accounts configured in your iPhone. If you by chance skip any single account, you may still experience your iPhone vibrating for no reason issue.
5. iPhone Vibrates for No Reason Only When Charging
If this is the case that your iPhone is randomly vibrating for no reason when it is on the charge, this simply indicates that the charger cable or the USB cable connected with it is defective or damaged. Disconnecting the damaged/defective cable from the device and using a new cable or charger will eventually resolve the issue of iPhone randomly vibrates when on a charge.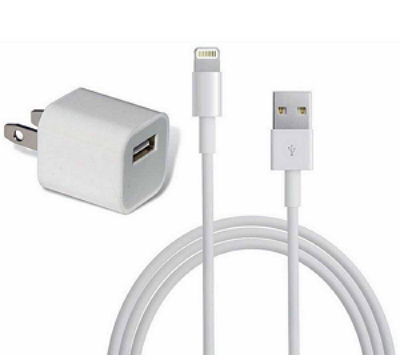 6. Wait until the Battery Runs out
If none of the solutions are working out, the only option left is to let the battery drain out completely of your device. This solution is a low-tech operation and usually takes up several hours. You may need to put your device in a padded place where its buzzing sound doesn't drive you crazy until the battery drains out. Before putting it back on charge, make sure that the battery has completely drained out, means the screen has gone completely black and even not showing the low battery indicator, also check if the vibration has stopped entirely. Then put it on a charge with the help of a good charger (not defective) and let it recharge fully. It should then work normally and most probably the issue iPhone vibrates for no reason gets resolved.
We are ending here by a positive expectation that you got the real fix of the problem. Many causes are present due to which your iPhone vibrates for no reason but the above 6 solutions can make your life easier. Try them out and get rid of this absurd issue. If unfortunately, they all don't work, please go to the Apple store to check the hardware.