Is your iPhone voicemail not working after iOS 16 update? Well, there are various reasons that result in this problem. The most common one would be the change in iPhone's settings. Your carrier may have certain responsibilities for its poor connection as well. What's more, bugs about your iPhone system should also be considered. Given that, we specially come up with several solutions to resolve it in this article. Let's go through the solutions one by one.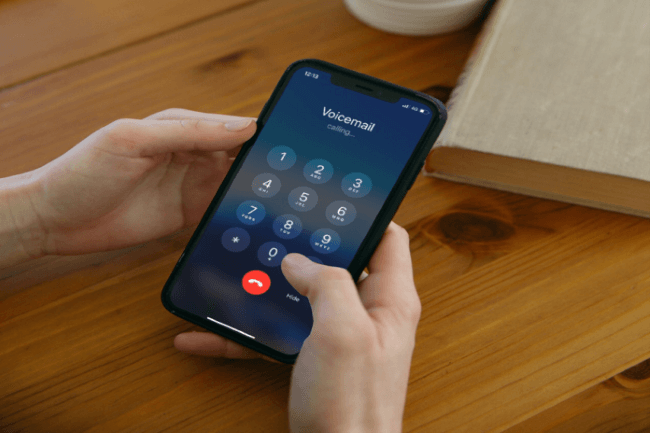 9 Tips to Fix iPhone Voicemail Not Working
1. Check Voicemail Setup
This is obvious and important. In order to use voicemail properly, you need to set up correctly first. If you recently changed carrier and didn't set it up back, then you should make an initial configuration to your phone voicemail.
Step 1: Tap on the Phone app>Voicemail>Tap on Set Up Now.
Step 2: Create a voicemail password, then tap Done.
Step 3: Re-enter your password to confirm again.
Step 4: Choose Default or Custom you like for Greetng.
Step 5: Tap on Save and ask your friend to make a phone call to see if your voicemail works again.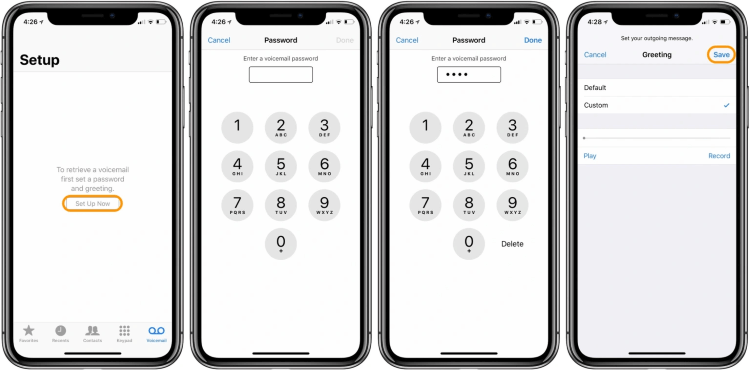 2. Force Close and Reopen the Phone App
If your voicemail is set up correctly but the voicemail still don't work, then you may check if there is something wrong with your Phone app. It's suggested to force close the app then reopen it, through which you can rule out the possibility that the problem is caused by the app itself:
From anywhere you are or the Home Screen, swipe up from the bottom of the screen then pause to see every opened app. Swipe right or left to find the Phone app, then swipe up its preview to close it. Now go to the Home Screen again, tap on the Phone app to reopen it.
3. Fix iPhone Voicemail Not Working with iMyFone Fixppo
As it's said from the very beginning, bugs can also cause the visual voicemail not working on iPhone. And if you are looking for a trustworthy and safe tool to fix it, I would recommend you to try iMyFone Fixppo. It's trusted by many users around the world to fix those iOS and iPhone-related problems, it claims to be and it's truly able to solve your problems within 4 steps. Here is how it works:
Step 1: Launch and install Fixppo, then choose the Standard Mode option.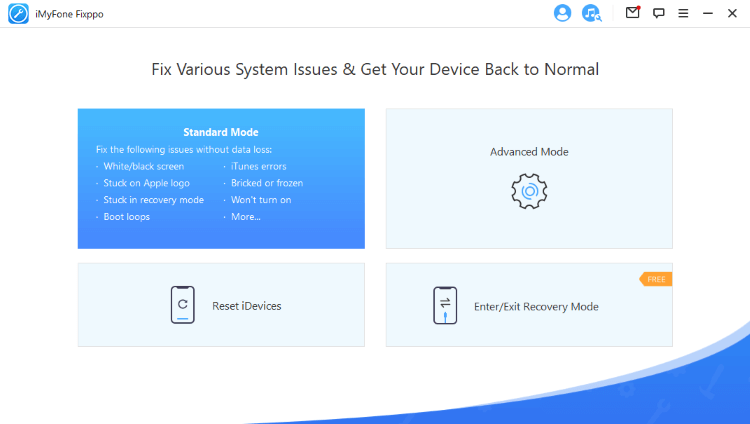 Step 2: Connect your device to computer, follow the instructions on the screen to enter Recovery Mode according to different phone models.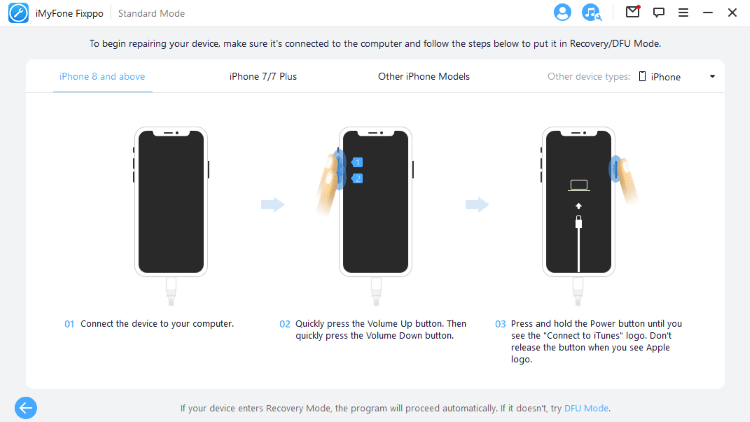 Step 3: Wait for a while for the firmware package to show up. Choose the firmware and click on Download.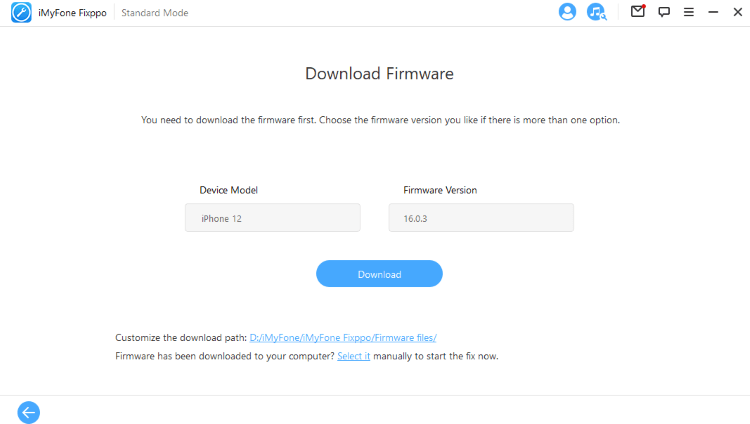 Step 4: Start the program and leave Fixppo to do its job. When it finishes, your iPhone will be started with your iPhone voicemail not working problem be fixed smoothly!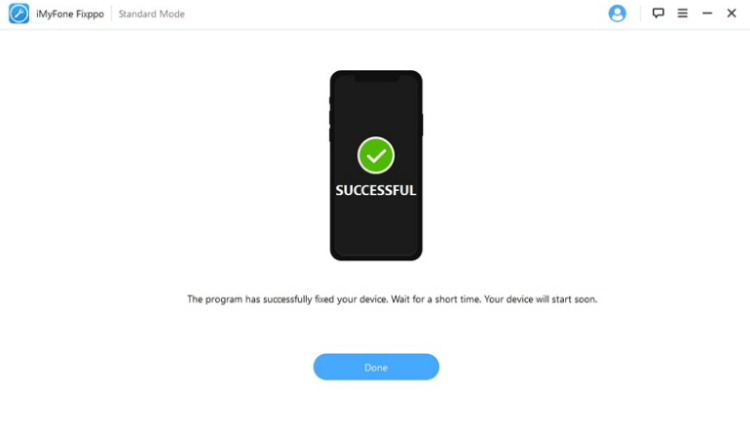 You can download Fixppo to explore more if you find it useful.
4. Update Carrier Settings
In most cases, your network provider and its carrier settings can be the biggest problem due to which your iPhone voicemail doesn't work properly. So, follow these simple steps to reset your carrier settings to fix this visual voicemail problem.
Step 1: go to Settings>General>About.
Step 2: Wait for a few seconds, you will be shown a screen message that asks you to update your carrier settings. Tap on the Update in order to update your carrier configuration.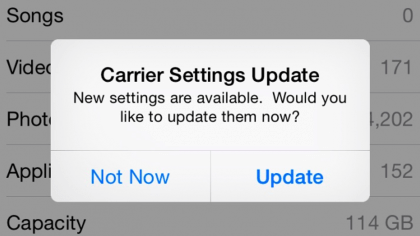 5. Check Call Forwarding
If your phone has 'Call Forwarding' enabled, it means your calls are being redirected to another number. It's disabled by default but settings of iPhone may sometimes get turned on without knowing. So turn it off to see if you can settle the problem.
Go to Settings>Phone>Call Forwarding>Tap on your number and toggle off the button next to Call Forwarding.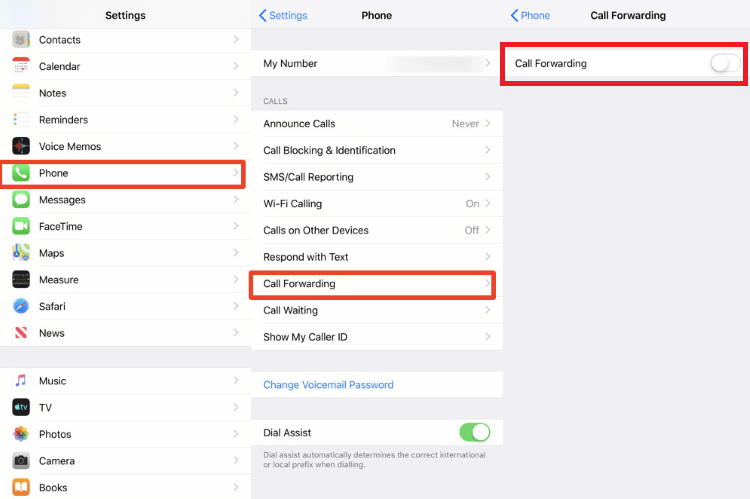 6. Check Network Connection
Network connection is always important in any case. And having a bad Wi-Fi or Cellular connection is definitely has something to do with this iPhone voicemail does not work problem.
Step 1: Turn on Airplane Mode and wait for a while.
Step 2: Don't connect to any network when your phone is searching for signal.
Step 3: After you receive the full signal, turn on Cellular Data to see if the voicemail gets delivered as normal.
7. Reset Network Settings
If you've check the network connection with instructions above but the problem still exist, then you may try reset network settings. Unlike factory settings, this will only remove all your stored Wi-Fi connections, network preferences and Bluetooth pairing devices on iPhone. Try it if the problem is related to your network.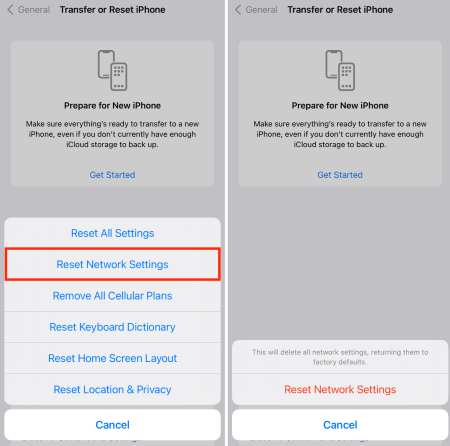 Step 1: go to Settings>General>Transfer or Reset iPhone.
Step 2: Reset>Reset Network Settings.
Step 3: Enter your passcode if needed and follow the instructions on the screen to finish the process.
8. Force Restart iPhone
The problem could be due to minor glitches on your iPhone, which prevents your voicemail from working well. And force restarting iPhone is considered to be an useful way for many users who don't want to employ an exteral tool to fix the problem. Below are detailed steps about how to solve visual voicemail not working on iPhone issue through this method.

For iPhone 8 and later models:
Step 1: Press then release the Volume Up button.
Step 2: Press then release the Volume Down button.
Step 3: Press the Side Button and release it when the Apple logo shows up.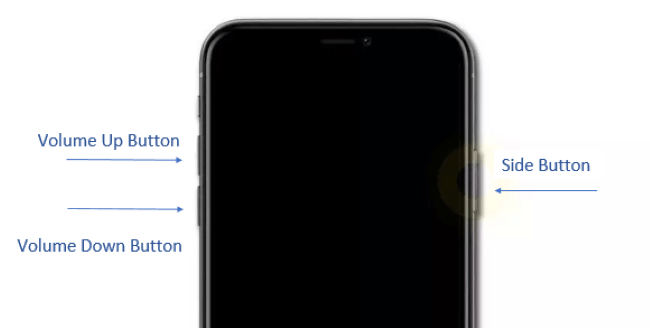 For iPhone 7 and iPhone 7 Plus:
Step 1: Press Volume Down button and Side Button simultaneously.
Step 2: Don't release them until you see the screen turns black and the Apple logo.
For iPhone 6 and earlier versions:

Press the Home Button and Side Button together, don't release them until you see the Apple logo.
9. Contact Phone Carrier
As it's mentioned, your carrier should also be considered as one of the factors that causes your voicemail not working on iPhone. The operator's tower around you is the most important thing that decide whether you can have a better Wi-Fi/Cellular connection or receive signal. So if you have come so far without getting an effective solution, then you should contact your phone carrier to see if it's under repair.
Conclusion
I hope your iPhone voicemail not working problem can be solved successfully through reading this article, and if you have any suggestions, please let us know. Besides, if no common ways work for you, please try iMyFone Fixppo, it's not only effective but also safe to use in fixing iPhone-related problems.