If you have ever tried to delete photos on your iPhone and been unable to, you are not alone. There has been quite a lot of tending discussion in Apple forums about this issue. We all want our devices to perform as per the commands, but software or hardware issues can cause problems. If you are wondering why my iPhone won't let me delete photos, here are the possible reasons and the solutions.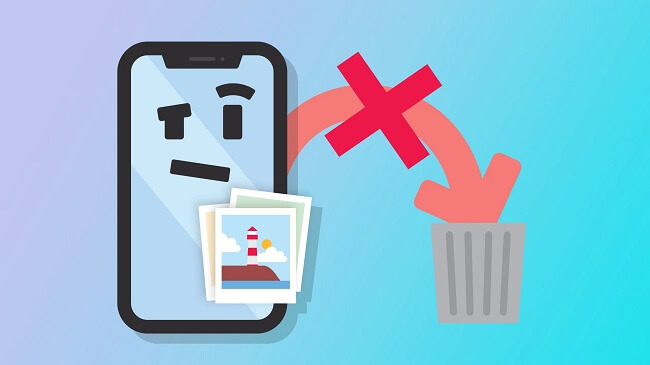 Part 1: Why Can't I Delete Photos on My iPhone?
Users like to sync their iPhone devices with iTunes, and this connection can also cause this issue. If the photos were added by using 3rd party app, you might face the same issue. Although it is unclear what the issue is exactly, many of the people posting online say they aren't able to delete photos due to the given reasons:
You have enabled the iCloud photos to feature on your iPhone.
Your iPhone has glitches after the recent update.
Photos are being deleted from the native album.
Storage is full, and system cannot recognize the operation.
Now, you might know the reason behind the issue, and the next step is to find working solutions. Let's start exploring the available options.
Part 2: One-stop Solution to Fix Apple Photo Not Deleting Issues
The first thing to resolve this issue is to fix your iPhone. You don't need to take your device to any technician, as iMyFone Fixppo is a smart tool that can fix the common software and hardware issues related to iDevices. If any iOS-related issue is causing the problem, iMyFone Fixppo will fix the bug within moments. Apart from resolving the Apple photos not deleting issue, here are some other great features offered by iMyFone Fixppo:
iMyFone Fixppo - System Repair
Fix iOS issues without data loss
Key Features:
Reset iPad, iPod, or iPhone without password within moments.
Enter or exit recovery mode for iPhone or any other Apple device.
Fix common iOS issues and bugs without any technical expertise.
Downgrade to the last iOS without performing Jailbreak .
Even works fine for the latest iOS 16.
The use of iMyFone Fixppo to fix the common issue is quite simple, and you will get detailed instructions about every step. You can see that iMyFone Fixppo is a powerful and trusted tool that can get all of these things done. Now, here are simple steps you need to follow to use this tool:
Step 1: Install iMyFone Fixppo on your PC, launch the tool and select Standard mode to fix common issues that are not deleting photos. Now, connect your iPhone to the system and click on the Next button.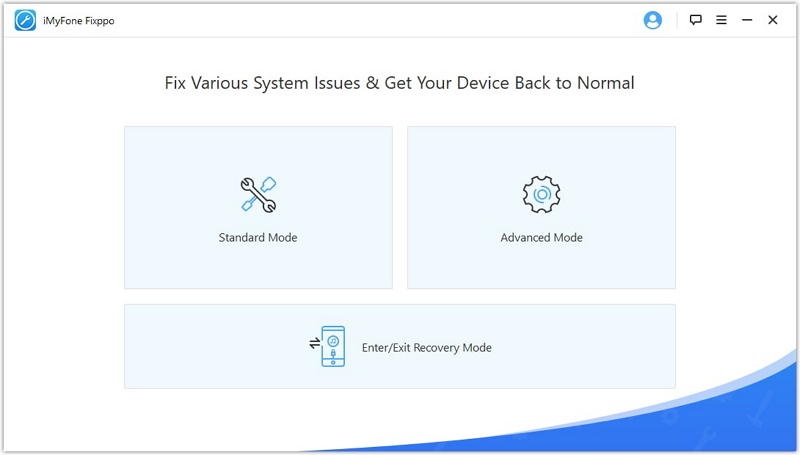 Step 2: Put your iPhone in recovery mode, and the process of entering recovery mode can vary depending upon the model of the iPhone. You can use the image to get an idea of entering recovery mode.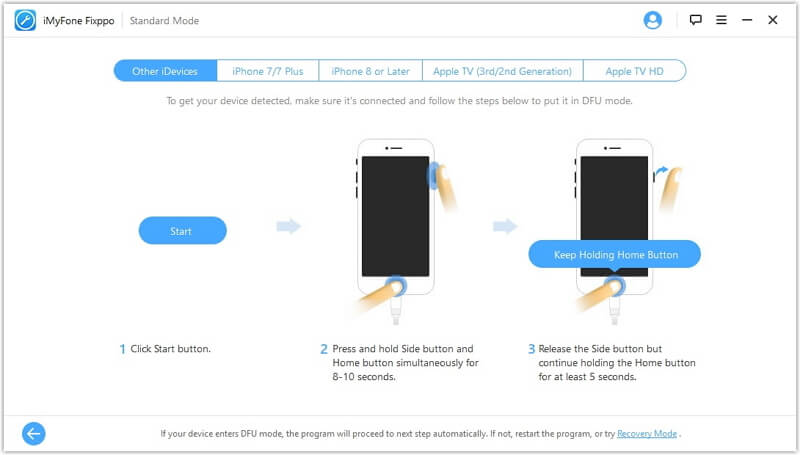 Step 3: Once your iPhone is detected, iMyFone Fixppo will start downloading some files. You can also make use of the downloaded file, and you can also modify the target folder of the downloaded file.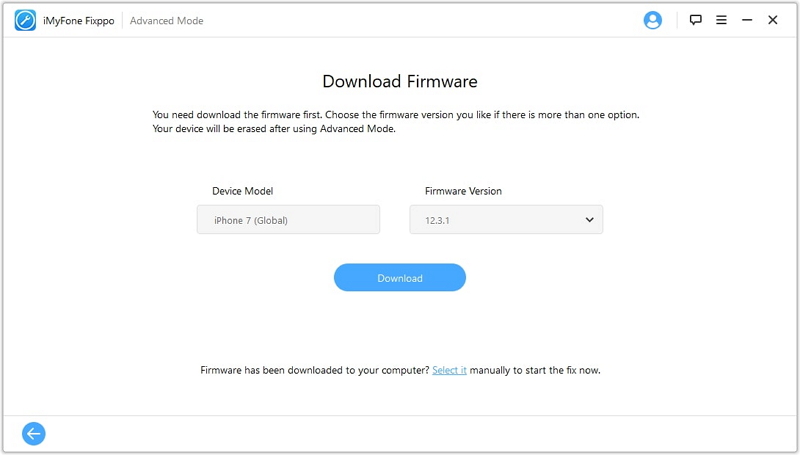 Step 4: After a few moments, you will get the success message on the screen, and now you will be able to delete photos from your iPhone without any issues.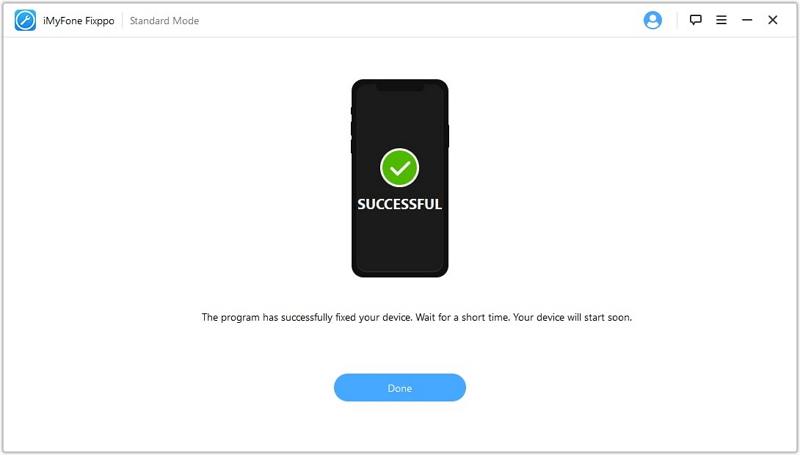 Note
Advanced mode in the tool can be used if the issue is not fixed after performing the Standard procedure.
Part 3: Other Solutions you can Try to Fix iPhone Not Deleting Photos
Do you know why won't my iPhone let me delete photos? If you are not sure about the possible solutions, here are some other methods that you can try for your iPhone.
1

Restart the iPhone
If the issue is caused by some iOS glitch or any bugged file, you may get the problem resolved after a simple restart operation. The restart process is different for the latest and older models, so you need to follow the steps as per your iPhone model. Usually, you can restart your iPhone by holding the home button and side button at the same time.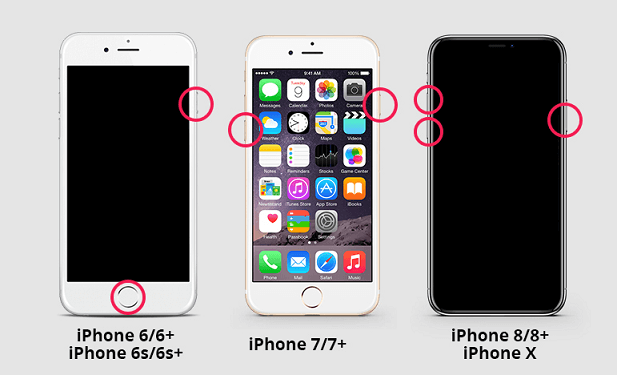 2

Update the iPhone
If updated files are causing the problem, you must update to the latest version. When updating your iOS, you can try repairing your iPhone. If that doesn't work, consider checking for an update manually.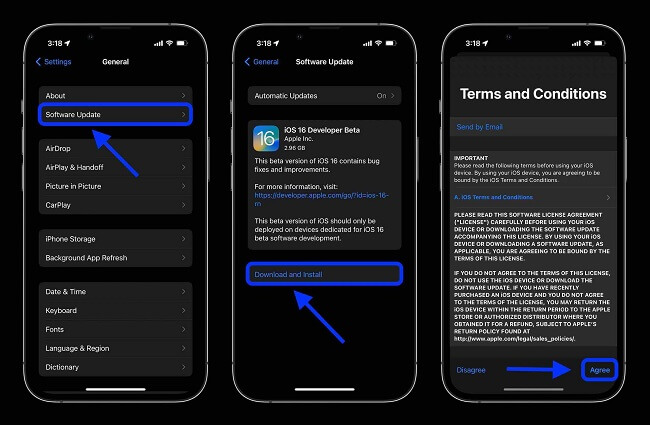 3

Free Up iPhone Storage Space
If you have too many photos stored on your iPhone and you want to get rid of them, free up space by deleting unwanted photos in the Photos app. To free up more space, delete albums with apps like Dropbox and SkyDrive that are syncing pictures/videos within seconds, photos taken with the iCloud camera roll, or tag all photos within the iCloud photo library.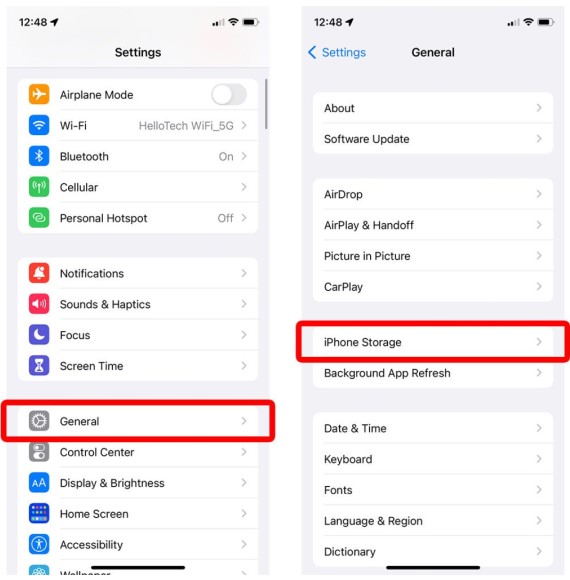 4

Sync iPhone to iTunes or Finder
If your iPhone is connected with iTunes while trying to delete the photo, the former may not be allowing the deletion. So, disconnect your iPhone from your computer.

5

Turn Off iCloud Photos to Delete Photos
If you are using iCloud Photo Library on your iPhone, turn it off and then get it back on after deleting photos from your device.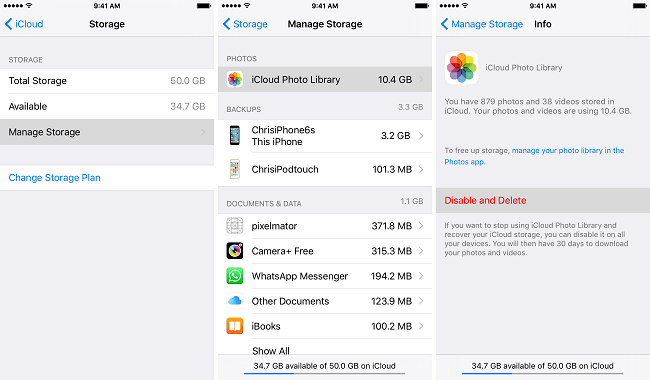 Final Verdict
There is no need to wait for weeks to get your iPhone fixed from an Apple Genius. By using iMyFone Fixppo, you can fix common iOS and system issues that might affect the proper working of your device. Instead of worrying about the problems, try the perfect solution, iMyFone Fixppo. From deleting photos to performing other actions smoothly, you will face no issues with iMyFone Fixppo. Give it a try and enjoy the seamless potential of the premium too.