iOS 16 beta is released! It means you can take advantage of powerful new tools or resources. That sounds great at first, but the system updates may have new bugs or software conflicts.
For this reason, some customers said they want to downgrade iOS 16 to 15.5. but have no idea how to do it. In this post, I will show you how to downgrade to iOS 15.5 without iTunes. Now, go on.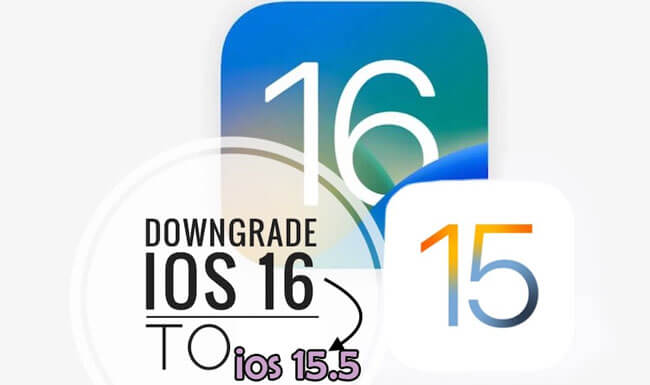 Part 1. What's the Benefit of Downgrade iOS?
The primary reason to downgrade from iOS 16 is that the user wants the restrictions lifted so they can continue using Apple products as they have in the past. Other benefits include:
Maintaining the use of older app versions.
Avoid any bugs that occur in the new iOS 16.
Sticking to an iOS with a proven record of running smoothly.
Part 2. What You Need to Do Before Downgrade iOS 16 to iOS 15.5?
Before downgrade iOS 16 to 15.5, you need to take some preventative steps first. The most important thing is backing up your iPhone data.
You wouldn't want to "brick" your device due to a faulty update or lose critical personal data during the process. So back up to a cloud server first, native iCloud will work well.
Connect your iOS device to a WiFi network. Then click on Settings > your name > iCloud.
Select Cloud Backup and then Backup Now.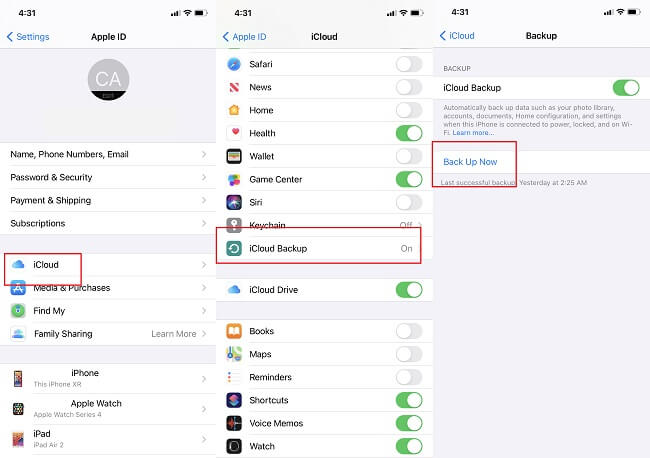 Note
Be sure to maintain your network connection during this process, so everything is safely transferred to your cloud storage.
Part 3. Downgrade iOS 16 to iOS 15.5 via Finder
Most users will stick to iTunes as their default method to downgrade to iOS 15, but not everyone prefers that bulky program as a solution. Luckily, there are ways to get around iTunes using Apple's native Finder. To do this:
Disable Find My iPhone by going to Settings > Your name > Find My iPhone, and hit the toggle option.
Then download the restored image of the older iOS and connect your device to your computer.

Open Finder and click on your iOS device's name under Locations.
On the General screen, hold the Option key and select Restore iPhone.
Use the older version of your backup files to restore your device to iOS 15.5 or later.
Note
Make sure you have done a thorough backup before starting this process. Once it is initiated, you will lose all the data on your mobile. That can be rough if you forget, and suddenly all those photos from your recent vacation are gone.
Part 4. One-Stop Solution to Downgrade iOS 16 to iOS 15.5
A much easier method to downgrading iOS 16 is to use the powerful software iMyFone Fixppo. Not only will it help you restore your device to normal in an older iOS environment, but you can use it to unstuck your mobile from corrupt or app issues.
iMyFone Fixppo
iMyFone Fixppo - One-stop solution to downgrade iOS system
See how to downgrade iOS 15.5 without iTunes below:
Step 1.Download and install Fixppo on your PC and tap on Standard Reset on the screen.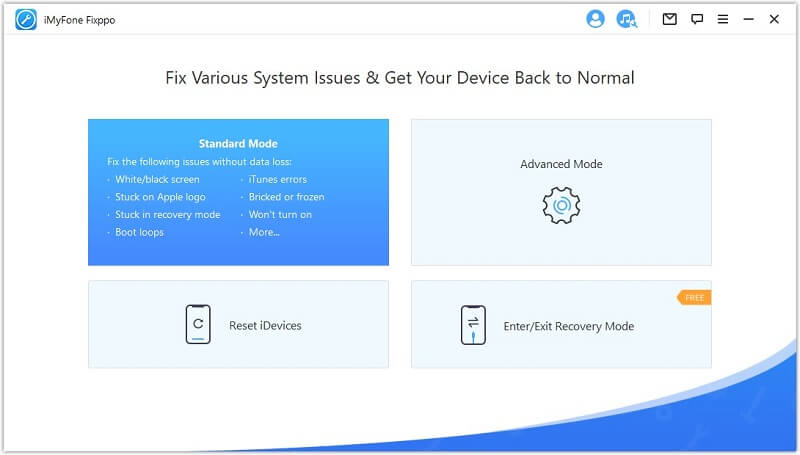 Step 2.Connect your mobile to your computer, and click the Next button.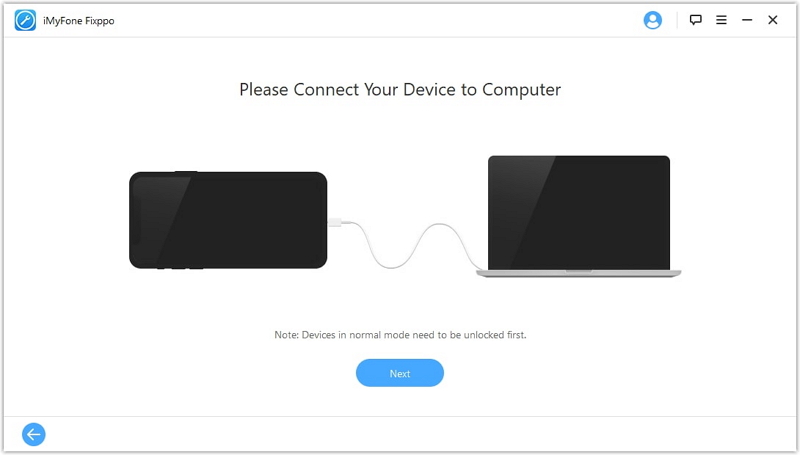 Step 3.Download the firmware, and the program will detect the firmware available version, you can choose iOS 15.5 over there. And the click Download.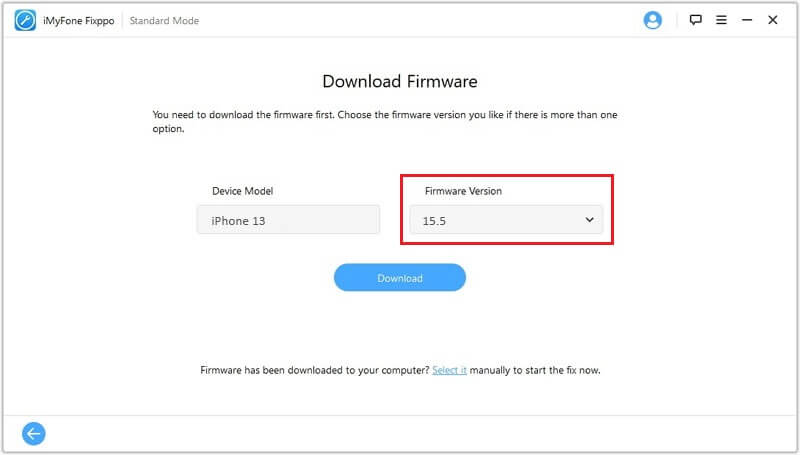 Step 4.Keep waiting for the program complete, and your iPhone should be downgrade from iOS 16 to iOS 15.5 then.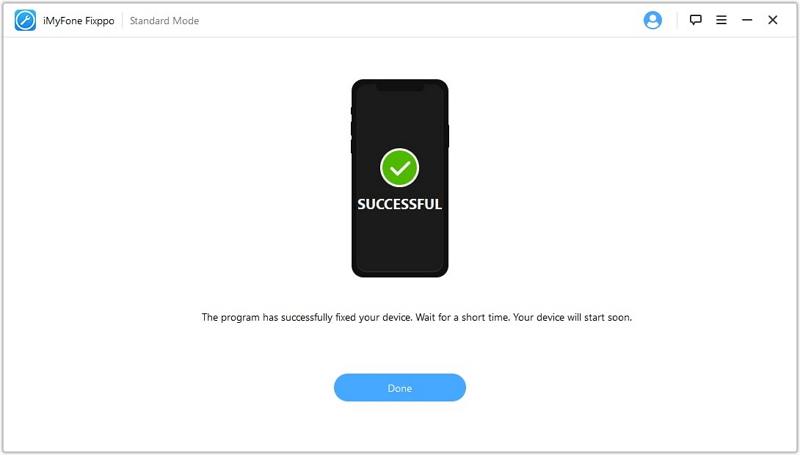 To Conclude
Stop wondering how to downgrade to iOS 15.5 without iTunes and take advantage of the powerful tools available above. While Finder is useful in a pinch, we highly recommend iMyFone Fixppo to get the reset done correctly, even when you do not remember a passcode for your device.