Question
Hi there! I was trying to restore my iPhone since morning and it's been 5 hours or something but iTunes stuck on preparing iPhone for restore. I've restored my other devices many times and it went well always. But this is the first time I've encountered that iTunes preparing iPhone for restore stuck issue. Please help!
Hello user. It is quite unfortunate that you ended up with the aforementioned iTunes stuck issue. But fret not! Sometimes, things don't really go as what is planned. Having proper information about how to fix iTunes stuck on preparing iPhone for restore situation will help you to stay calm and resolve the matter without panicking. That's what we are going to do now, let's read further.

1. Use the Best iTunes Alternative to Restore Your iPhone (iOS 16 and iPhone 14 Supported)
First and foremost, we would like to introduce a powerful third party tool iMyFone Fixppo that also acts as the best tool for restoring our iPhone back to its factory settings without iTunes. With this mighty tool you have the privilege to resolve iTunes stuck on preparing iPhone for restore via the help of its "Advanced Mode".
Moreover, you can also fix all iOS related issues prevailing over your iDevice in just a matter of a few clicks. The new version of this tool applies its independently developed technology, which makes it possible to fix the problems that even iTunes cannot fix. Therefore it gets losts of good feedbacks from its users.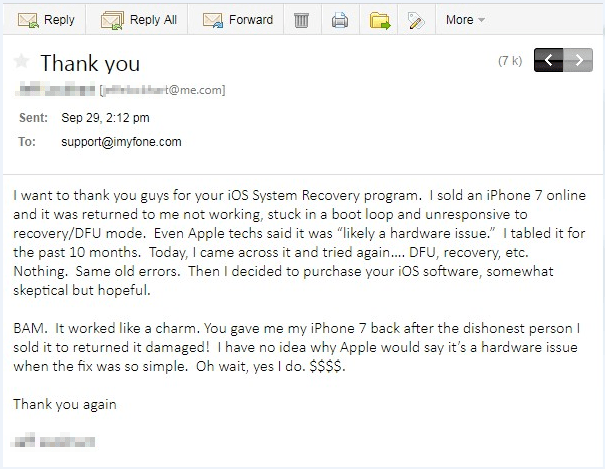 Let's now explore the step by step tutorial to restore your iPhone using iMyFone Fixppo. All iOS devices like iPhone 12, iPhone 11, iPhone X, iPad, iPod touch are supported.
Step 1 – Run iMyFone Fixppo and from the main screen, choose 'Advanced Mode'. Once you are done with this, take the lightening cable and connect your device to the computer. Click on 'Next' after you connect your device to computer.
Step 2 – If your device can be detected, you can go to the next step. If not, please put your device into DFU or Recovery mode.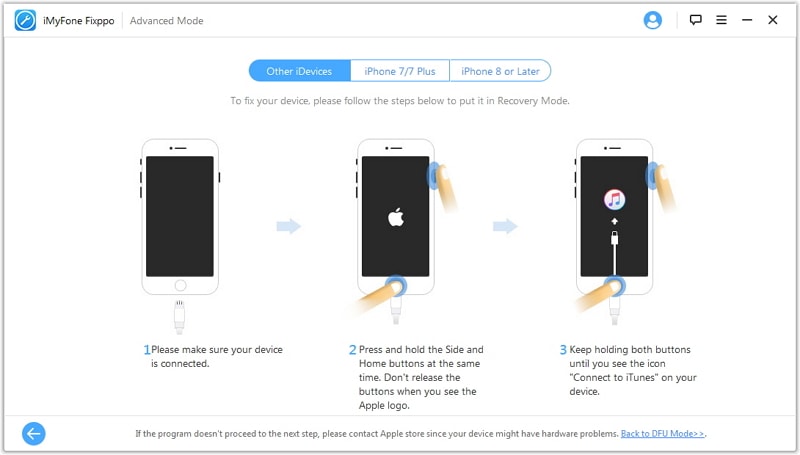 Step 3 – The upcoming screen will prompt you to download the firmware for your iPhone. Verify the firmware version automatically detected by the software and choose the firmware version you like if there is more than one option. Then hit on 'Download' button.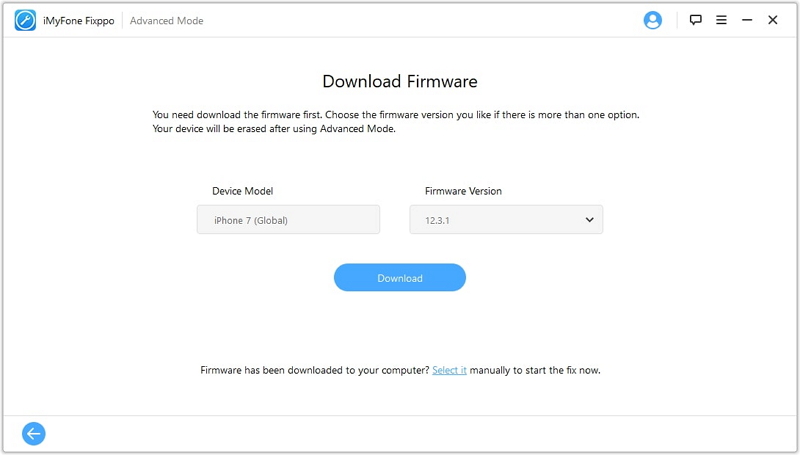 Step 4 – As soon as the download completes, you simply need to hit on 'Start' button and the tool will then initiate restore your device back to factory settings. Your device will restart soon automatically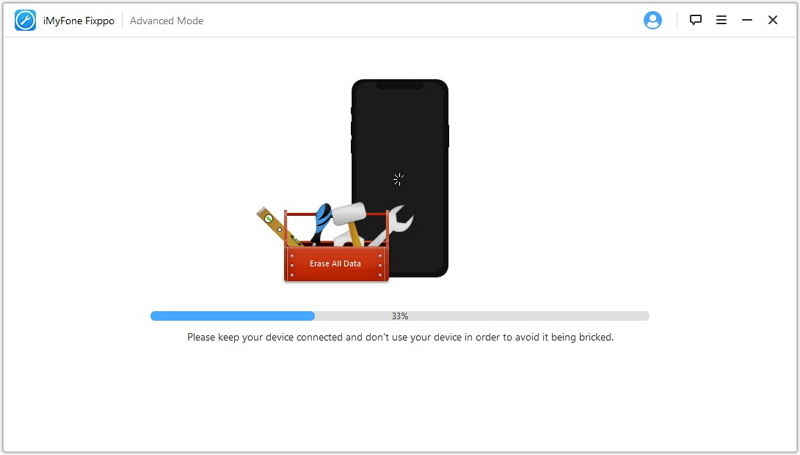 Note
In case, you're experiencing some iOS issues on your iPhone like stuck at Apple logo/White screen/Black screen, stuck in recovery mode etc., it is recommended you must opt for Standard Mode in the first place. Also, to rescue your device from stuck in recovery mode issue, you can also opt for the One-click to Exit Recovery Mode feature. These 2 options will not cause any data loss on your device.
2. Five Troubleshooting Tips that You Can Try
2.1. Update iTunes
It is known fact that if your iTunes is not up to date to the most recent version, you are destined to face several unknown errors. iTunes stuck on preparing iPhone for restore happens to be one such error. Therefore, ensure to update your iTunes in the first place and then perform any tasks with it. Here's what you need to update iTunes on both Mac & Windows:
Mac: Boot up the iTunes. Now, hit on 'iTunes' menu tab on top and select the 'Check for Updates' option.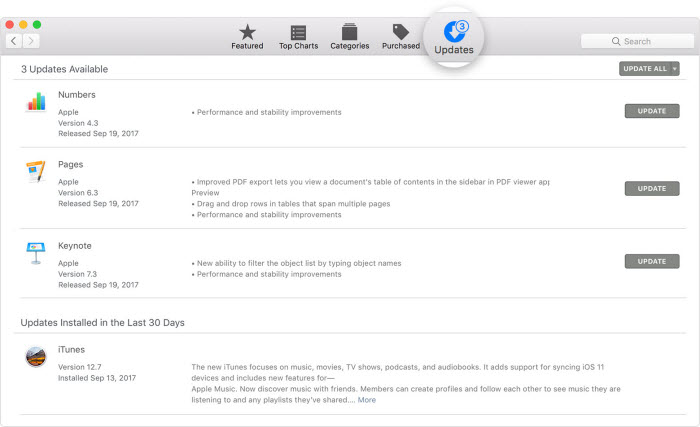 Windows: Boot up iTunes and then hit the 'Help' menu button on top. Select 'Check for Updates' from the drop down menu.

2.2. Check Network
There are times when iTunes is unable to establish connection with the Apple Server, you're more likely to find iTunes stuck on preparing iPhone for restore. In such cases, ensure that you have an active and stable Wi-Fi connectivity. In case, your cellular data or Wi-Fi isn't performing well, try switching to another Wi-Fi with a higher speed and stability. Then try restoring your iPhone, perhaps, you may now be able to perform the task easily.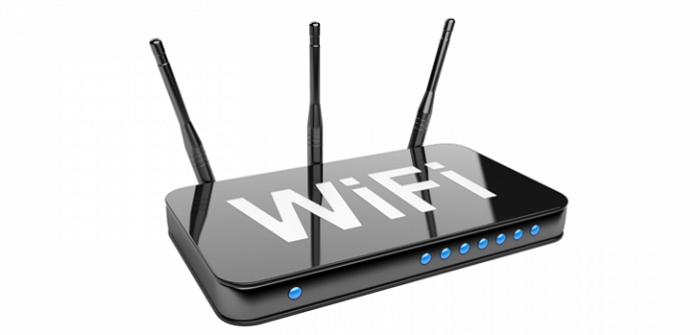 2.3. Use Original USB Cable
Next pro tip is to check if you are actually using an authentic Apple certified lightning cable or not. It is always recommended to use only an authentic lightning cable to carry out day to day tasks with your iPhone and PC. In case, you're make use of a ingenuine cord, you yourself are falling prey to the errors like iTunes preparing iPhone for restore stuck issues.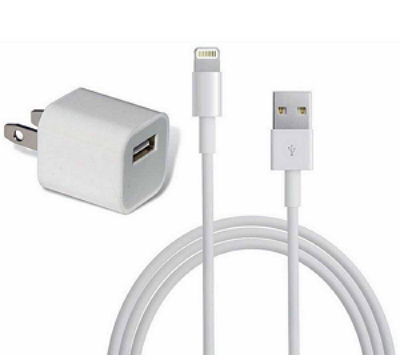 2.4. Turn off Anti-virus Software
Next up is to turn off your anti-virus software before you get started with restoring your iPhone. This is because sometimes when iTunes try to establish connection with Apple server, your anti-virus may consider it as a suspicious activity and block iTunes from doing so, eventually, ending up with iTunes stuck on preparing iPhone for restore.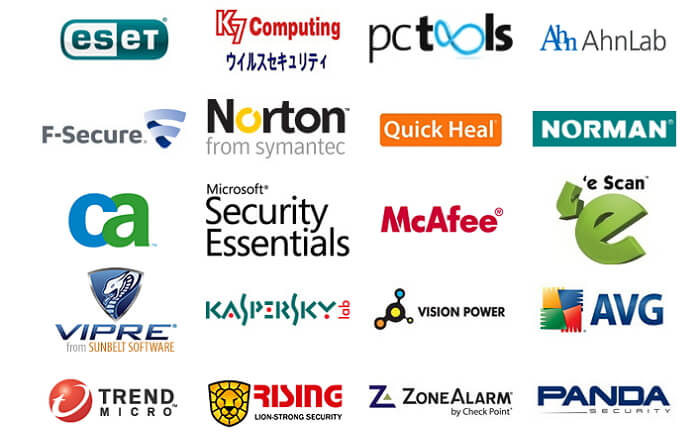 2.5. Check the Hardware at Apple Store
In case, none of the aforementioned methods bring you any good, it is more likely to be a hardware related problem rather than being a firmware oriented issue. Thus, we suggest you to book an appointment to the nearest Apple Store, walk up to it on respective data/time to get your iTunes stuck on preparing iPhone for restore issue resolved.