"My iPhone 12 is laggy, again! No response on the user interface, rough interaction ... This is really annoying! What should i do?"
Many users have complained of their iPhone lagging, especially the ones running on iOS 15. This can be very frustrating to users, making it feel like experience is not worth it. However, with a little tweaking, it is possible to fix iPhone lagging issues and speeding up your device once again and boast performance clearly.
"Not enough storage" is one of the top reason leading to iPhone lagging. To make your iPhone work well, you should make sure that there is enough storage on iPhone. To check your iPhone storage, go to Setting > General > Usage, and you'll know how much free space that you still have on your iPhone.
If "Not enough storage", don't worry, the following is the easiest way to free up your iPhone storage.
One Click Solution for iPhone Lagging
if your iPhone have No response on the interface, but can still be connected to your PC or Mac, then you can use iMyFone Umate Pro to fix iPhone lagging comfortably. This cleaner use the top space saving technology to analyze and scan your iPhone device, to know how to free up space and the amount that can be released.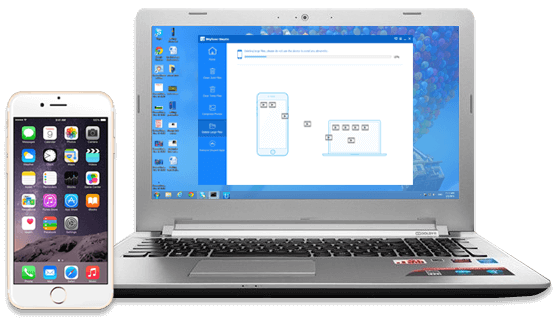 Junk files cleanup: clear up all hidden crach logs, app caches and cookies, corrupted files etc. It is free trial.
Clear temp files hidden in Apps to make iPhone run faster.
Photo manager: compress photos + delete in bulk all photos.
Find out and list all large files over 5MB to select and delete.
uninstall all unwanted Apps from iPhone in just 1-click.
This software is fast and easy to use. It applies a one click solution to free up space which in the process reduces the chances of iPhone lagging. In fact, iMyFone is trusted by thousands of users (every year) and reported by many well-known medias around the world, such as macworld.co.uk, Makeuseof.com , Cultofmac.com etc.
To free up space to fix the problem of lagging on your iPhone, you just need to the follow 3 easy steps:
Download, install iMyFone program on your PC.
Click "Quick Scan" to scan your device.
Click on "Clean" to clear up files and free space.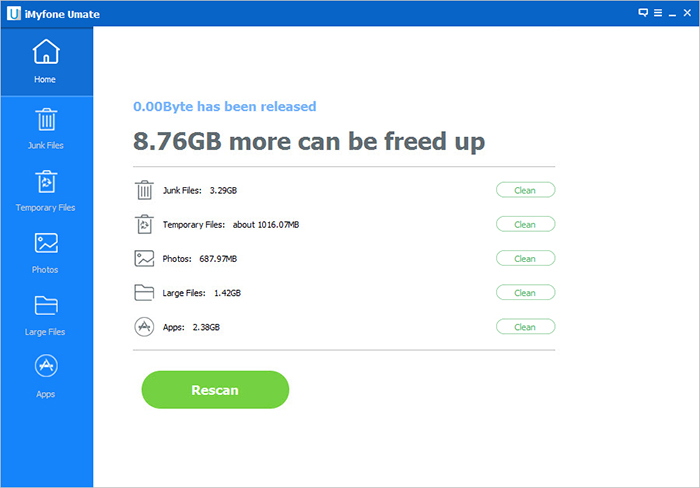 Note
If you want to clear up or delete music on your iPhone, please try this iPhone music transfer, which can freely transfer iPhone music between iPhone and iTunes/PC, as well as delete and export iPhone music.
If your iPhone can still response to your tap on interface, then, there are some manually ways to deal with iPhone lagging. Maybe a little complex and can not fix the problem so effective, perhaps you need to try all them, spending so much time, to make your iPhone work well again.
Manually Fix iPhone Lagging with Three Easy Tips
Tip 1

Disable Transparency and Motion

iPhone seems to struggle when rendering visual effects and this causes it to lag. However, you can fix this by disabling transparency and motion candy. This can fix up the lagging issues. The following is a step by step guide on how it can be done.
Step 1: Go to "Settings" app on iPhone and open "General".
Step 2: Choose "Accessibility".
Step 3: Go to "Increase Contrasts" and tap" Reduce Transparency" and put at ON position.
Step 4: Return to "Accessibility" and find "Reduce Motion". Put it to ON position.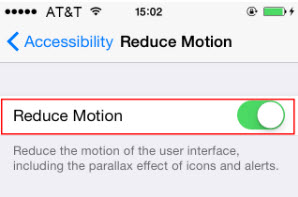 Tip 2

Disable Background App Refresh

This feature allows background app activity on iPhones and other IOS devices. However, the downside is that it can cause iPhone lagging and decreased performance. By turning it off, apps will no longer run in background therefore, reducing the chances of iPhone lagging. To do this, follow the steps below
Step 1: Go to "Settings" then "General".
Step 2: Look for the "Background App Refresh", once found, turn it to the OFF position.
This will disable the "Background App Refresh" and help fix lagging issues on your device.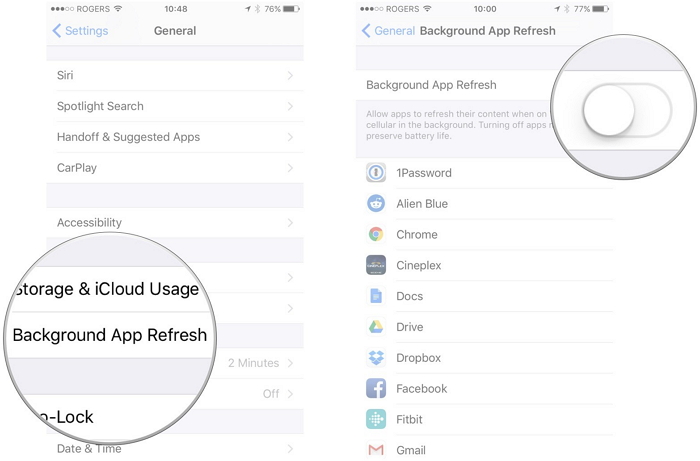 Tip 3

Update iPhone Device

Unfortunately, this is not taken serious among users. Sometimes it may be as a result of outright forgetfulness or lack of knowledge about the issue. However, it is important to note that if you have tried every other thing and it does not work, it is advisable to update your device.

There may be performance issues that can cause the iPhone to lag which can be corrected by just update. Note that if the update is available, then it must be installed on the device. Some updates are capable of maximizing performance as well as minimizing lag in the system.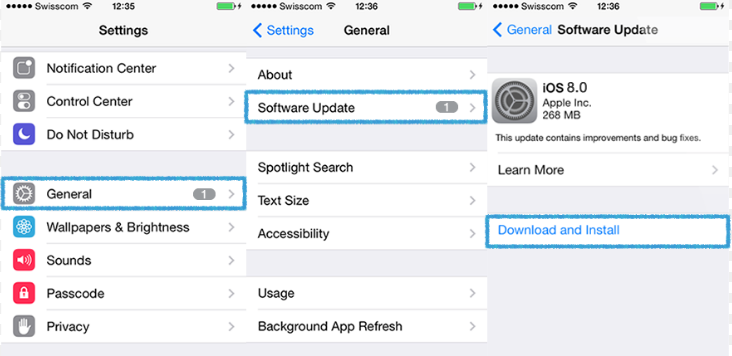 At last, let's have a look at issues that can cause iPhone lagging. While some are as a result of usage factors, others could be little settings issue causing the lag. The following are some the most common reasons.
Memory getting full.
Choppy and Laggy Animation.
Lack of Update.